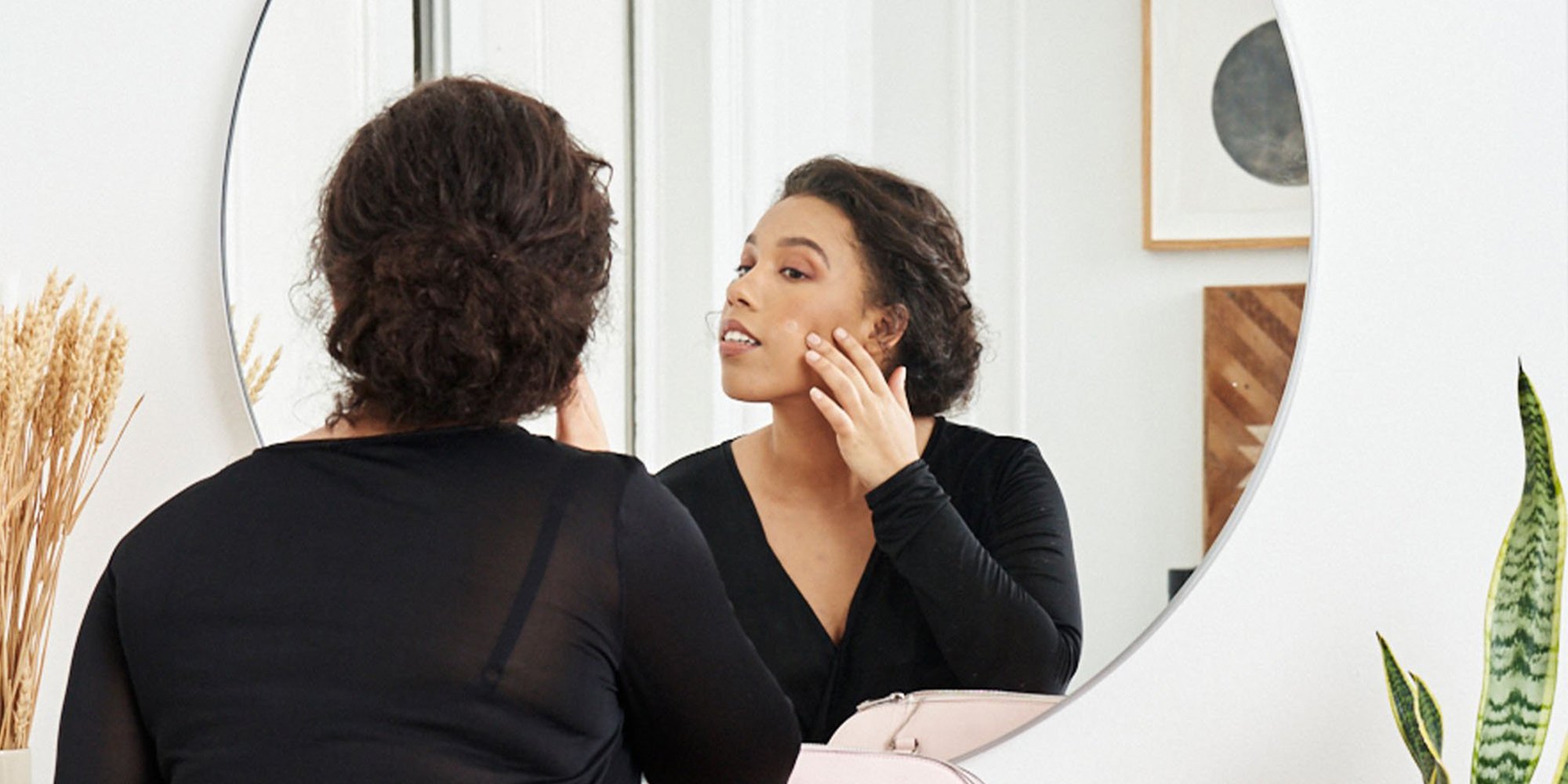 Adult Acne Sufferers Long For Products That Can Really Help Them. Are Indie Beauty Brands Responding?
Acne care is big business because acne is incredibly pervasive.
According to the American Academy of Dermatology, acne is the most common skin condition in the United States, affecting some 50 million Americans annually. The statistic may evoke images of blemish-covered 16 year olds, but adult acne is increasing, and up to 55% of people in their 20s to 40s deal with it. The acne care market is projected to rise from $4.9 billion in 2016 to $7.35 billion in 2025, according to Statista, and adults are on the hunt for remedies for their acne issues. The indie beauty sector, which has done a superb job at addressing the desire for clean skincare, has yet to fully address the desire for adult acne options.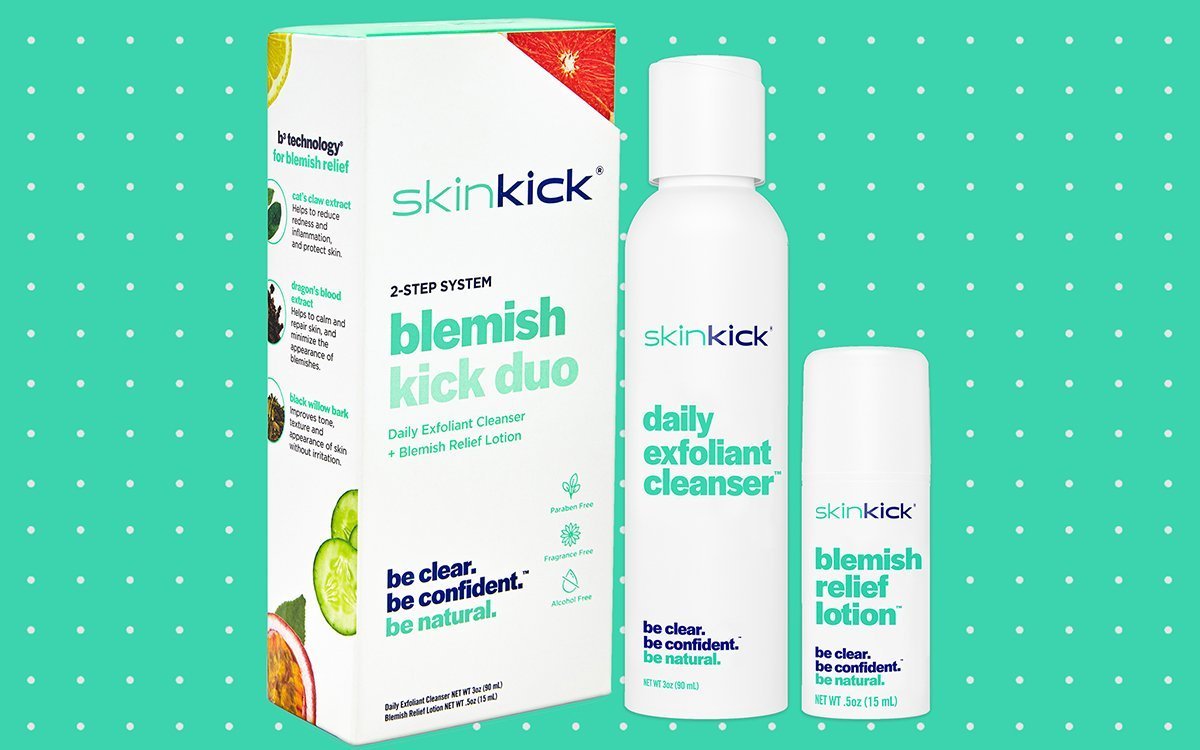 "Acne can be a lifelong battle, and it is the No. 1 skin concern that people search for," says Matty Schirle, CEO and founder of natural acne product brand SkinKick. "I think, if brands can offer real solutions in new, fresh ways and talk to consumers in a way that resonates with them now, they can find a lot of opportunity in the space." He estimates 400-plus brands sell products with a benzoyl peroxide and salicylic acid regimen, a system used for more than 60 years that can be irritating. Over 75% of members of a SkinKick focus group reported they're looking for better alternatives that leave their skin soft. Half determined benzoyl peroxide and salicylic acid are too aggravating for them.
"There is definitely white space in the acne market."
"There is definitely white space in the acne market," says Ju Rhyu, founder of Hero Cosmetics, the brand behind the Mighty Patch hydrocolloid pimple product. "Partly it's because most of the acne care brands are owned by the same four large companies and partly because there has been little to no innovation in the space." Statista names Proactiv and Differin parent company Galderma, Neutrogena, Clearasil owner Reckitt Benckiser, Alberto Culver, Johnson & Johnson and Biore parent company Kao Corp. as among acne product market share leaders.
Tracking earned media value, a measure of social media engagement, influencer marketing platform Tribe Dynamics identifies Unilever-owned Murad, TA Associates-owned Paula's Choice, Neutrogena and Clinique, the Estée Lauder brand, as leading digital movers and shakers in the acne space from March through May this year. Co-founder Conor Begley says, "We've seen a rise in interest during the pandemic probably attributable or due to stress from COVID-19 and mask-ne." From March to April, there was a 288% spike in EMV for the top acne brands, a major indication that consumers are scouring social media for acne product information.
Rhyu introduced Hero Cosmetics in 2017 after discovering hydrocolloid treatments in Korea, where she lived from 2012 to 2014. She had a feeling they could be a hit in the United States. She was right. Mighty Patch has landed at recognizable retailers such as Target, Neiman Marcus, Anthropologie, Goop, The Detox Market, Free People and Bloomingdale's. With a single stockkeeping unit, Hero Cosmetics surpassed $1 million in sales in its first year on the market. The company's swift rise demonstrates strong demand for adult acne offerings. It's doubling down on its acne care focus. Rhyu stresses, "There is so much room for newness."
"We've seen a rise in interest during the pandemic probably attributable or due to stress from COVID-19 and mask-ne."
Despite the vast opportunity, major roadblocks exist for indie beauty brands trying to make headway in acne care. Clinical tests can be expensive for brands aiming to back up their claims and get dermatologists on board, important sales drivers in a segment full of false promises. Rhyu says,"I imagine dermatologists would prefer to recommend products that have clinical support, but these tests are cost prohibitive for a lot of indie brands." There are platforms such as ProofPilot attempting to bring down the costs of studies, but small brands have to pick and choose carefully where to place their dollars.
Dermatologists tend to prescribe expensive and harsh products largely from well-known companies. New York City dermatologist Doris Day takes a holistic approach to treating acne, which tends to present in adults differently than it presents in teenagers. She says, "In my adult patients with acne, I'm calling this 20 and older, the pattern tends to be more along the lower face, jawline and neck rather than over the cheeks and forehead."
A growing concern for adults is body acne. As her patients spend more time working out wearing spandex and other constricting fabrics that aren't very breathable, Day has seen a rise in acne on the butt and back. Indie brands detected interest in body acne products early. Notably, Bawdy Beauty offers treatments to hydrate, retexturize and brighten derriere skin, including its popular Slap It butt sheet masks, which pop star Kesha is a fan of, and CBD Butt Balm.
Glowbiotics is tackling acne uniquely. The brand turns to probiotics to balance the skin, peptides to calm and kill acne bacteria and beta hydroxy acids to keep sebum from clogging pores. "The key to managing acne is to reduce the bacteria on the skin while also reducing inflammation in the skin," says David Watson. Mother Dirt, La Flore, Eminence and Gallineé also harness probiotics to calm sensitive skin and protect the skin's microbiome.
Consumer preferences for clean products are shifting the acne market. On top of SkinKick, NxN Beauty, BioClarity and BalmLabs are selling acne products with cleaner formulas than their predecessors. The problem for nascent brands with adult acne products, clean or not, is they can be often drowned out by marketing from brands such as Proactiv and Clearasil targeting teens. Indie brands can test TikTok, Amazon and Instagram to reach possible customers, but, amid the digital noise, it's difficult for adults to find enough products appealing to them. Rhyu says, "There isn't much for adult sufferers to choose from." Indie beauty brands are starting to provide additional choices—and there's demand for many more.
KEY TAKEAWAYS
Acne is the most common skin condition in the United States, affecting 50 million Americans annually. It's not just teens confronting acne. Adult acne is increasing, and up to 55% of people in their 20s to 40s deal with it.
Conglomerates such as Reckitt Benckiser, Galderma and Neutrogena dominate the acne space, but indie beauty brands have opportunities to break through, particularly with products tailored to adults.
During the pandemic, there's been a rise in interest in acne solutions as evidenced by a spike in earned media value for acne brands tracked by Tribe Dynamics. Co-founder Conor Begley explains stress and mask-ne are responsible for the spike.
Indie beauty brands are entering into the adult acne market to capitalize on macro trends. Hydrocolloid patches, a staple in South Korea prior to traveling to the U.S., have been popularized by brands such as Hero Cosmetics and ZitSticka. Brands such as SkinKick and BioClarity are offering cleaner acne solutions than the standard fare.
Body acne is also an area of growth. Bawdy Beauty offers products for the derriere for consumers wanting to brighten and firm their back sides.
Indie beauty brands entering the adult acne market are challenged by the high costs of clinical studies and a noisy media universe dominated by big companies with products aimed at teens. They have to find emerging platforms like TikTok to stand out.