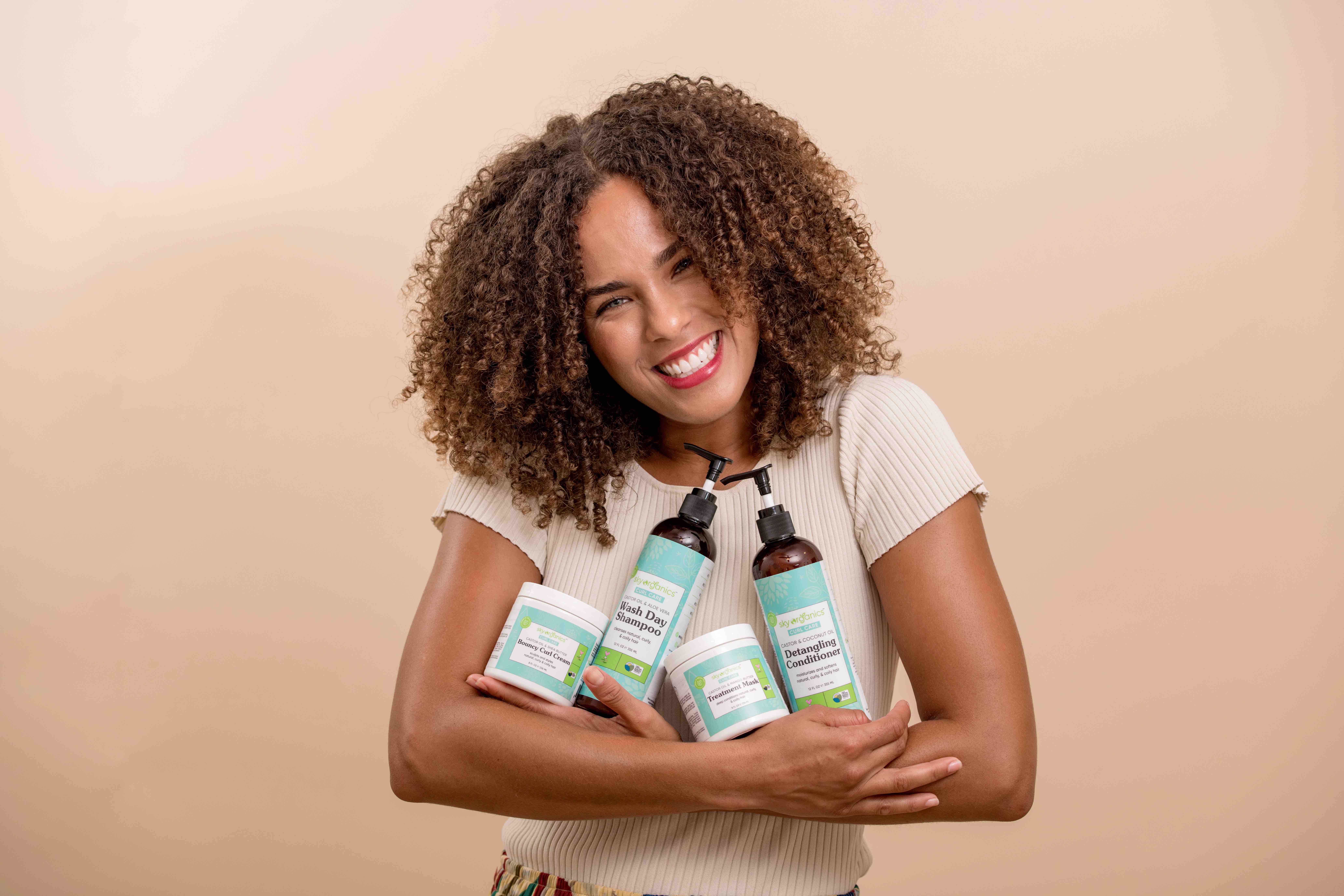 Amazon-Born Sky Organics Gains Private Equity Investment And Grows At Retail
Sky Organics is going from Amazon to everywhere—and it has a new financial partner to help power its expansion.
Los Angeles private equity firm Nexus Capital Management has made a strategic growth investment in the beauty brand maturing from single-ingredient solutions sold on the giant e-tailer (one of its bestselling Organic Castor Oil items is snapped up each minute) to curly haircare and anti-aging products available at retail locations across the United States. Terms weren't disclosed, but Nexus, which has Toms, Acosta, FTD, Natural Balance, Sperber and Savvas in its portfolio, typically injects between $50 million to $300 million in companies per transaction.
"We have a great story and products. We just want more people to have access to them and to really communicate what we are doing and continue to increase our impact on the world in terms of environmental sustainability and organic farming," says Dean Neiger, co-founder and chief strategy officer at Sky Organics. "Toms is a mission-driven brand, and what we liked about Nexus is they understand mission-driven brands and how to build them."
In a statement, Michael Cohen, partner at Nexus, said, "Sky Organics' focus on natural, sustainable, better-for-you products fits perfectly within Nexus' umbrella of mission-based companies. We are strong believers in the company's products and will be increasing marketing investments to accelerate growth." William Hood & Co. was the financial advisor to Sky Organics on the deal with Nexus. Munger Tolles & Olsen represented Nexus as legal counsel.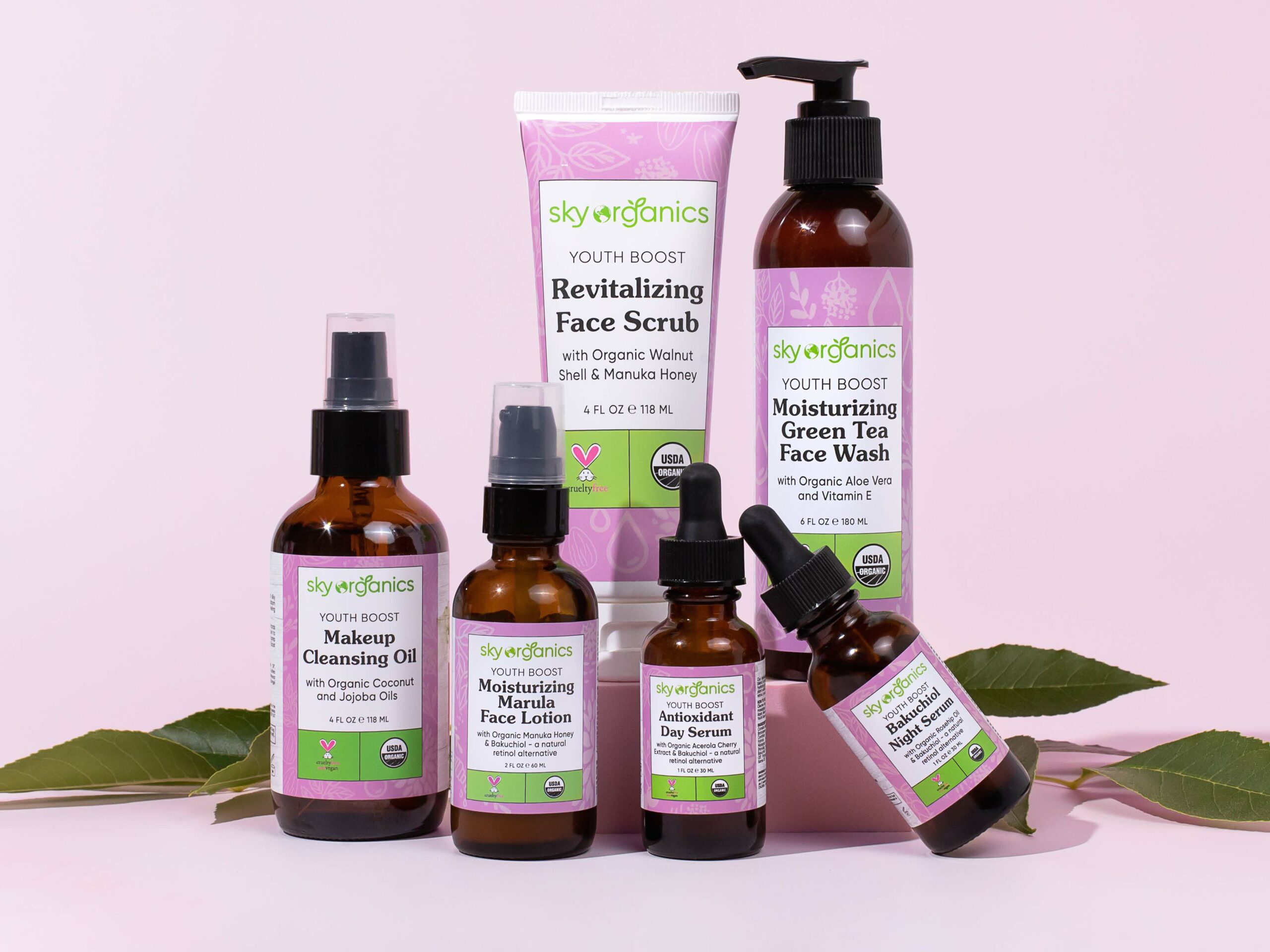 Neiger supposes erecting better-for-you businesses is in his blood. Together with his brother Steven, CEO of Sky Organics, he started Dryeco 15 years ago. Billed today as Florida's first completely green dry cleaners, it's certified eco-friendly by the Green Cleaners Council. After it entered the dry-cleaning scene in the Miami-Dade and Broward area, Neiger recounts other green dry cleaners proliferated. "We have always had a passion for the environment and the planet, but also for elevating a standard in an industry," he says.
Dean, Steven and a third brother, Tal Shemesh, VP of operations at Sky Organics, turned their attention from dry cleaning to skincare and sensed they could add their touch to the category on Amazon. "There were a lot of companies selling single ingredients such as castor oil, shea butter and almond oil, but they weren't always merchandised as beauty items. So, we saw an opportunity" says Dean Neiger. "The sources were sometimes questionable, and we wanted to bring something pure and understandable."
"We have always had a passion for the environment and the planet, but also for elevating a standard in an industry."
In November 2015, Sky Organics launched on Amazon with five offerings, including Organic Castor Oil, Organic Sweet Almond Oil, Organic Shea Butter and Cocoa Butter. The brand uses ingredients cultivated under the USDA's organic stipulations. A couple of months later, it was selling hundreds of units per day and became among the fastest-growing brands on Amazon spanning the e-commerce platform's many categories.
In 2017, Walmart contacted Sky Organics. Neiger took a June meeting with the massive chain without a buttoned-up pitch. "I really went very innocently. I told them, 'These are the products. I sell them on Amazon, and they do extremely well.' The buyer was like, 'OK, we will take this, this and this,'" he remembers. "The buyer went on trust, and I'm happy that happened because we built the relationship we still have."
In 2018, Sky Organics landed in 1,000 Walmart stores. Six months later, it spread to full distribution. In roughly a year and a half, Neiger reports it was in the top three natural skincare brands at Walmart with Shea Moisture and Burt's Bees. Since Sky Organics' brick-and-mortar breakthrough at Walmart, it's retail reach extended to Whole Foods, Walgreens, CVS, Rite Aid, Meijer, Hy-Vee, Bed Bath & Beyond, Bartell Drugs and more. The brand currently has roughly 100 stockkeeping units priced from $6.95 to $19.95. According to IRI data cited by Sky Organics, it was the second-fastest growing natural skincare brand in the U.S. last year in dollar sales and lifted the category by 12%.
During its fundraising process, Neiger shares Sky Organics attracted interest from around two dozen private equity firms. "Everyone without exception is very impressed by our growth trajectory," he says. "They are also impressed by the fact that we actually transitioned from being an Amazon company to a company that's in 20,000 to 30,000 doors in the country. That is not necessarily something you hear every day." William Hood & Company served as the exclusive financial advisor to Sky Organics for the raise.
"We actually transitioned from being an Amazon company to a company that's in 20,000 to 30,000 doors in the country. That is not necessarily something you hear every day."
The transition is greased by a stuffed product pipeline and swelling team. The Miami-headquartered brand has named Christine Keihm, former SVP of marketing at Sundial Brands, as CMO and hired Eduard Röösli, former president and CEO of Ebb Therapeutics, as chief transformation officer. A VP of sales is set to join Sky Organics in two weeks.
Exclusively at Walmart stores and on Walmart's website, Sky Organics recently debuted a Curl Care line it describes as the first USDA-certified bio-based haircare line. It contains four products all priced under $10: Wash Day Shampoo, Detangling Conditioner, Treatment Mask and Bouncy Curl Cream. The assortment stretched into anti-aging as well with Youth Boost, a USDA-certified organic skincare collection priced from $12.95 to $18.95 with Moisturizing Green Tea Face Wash, Bakuchiol Night Serum, Moisturizing Marula Face Lotion, Revitalizing Face Scrub, Antioxidant Day Serum and Makeup Cleansing Oil.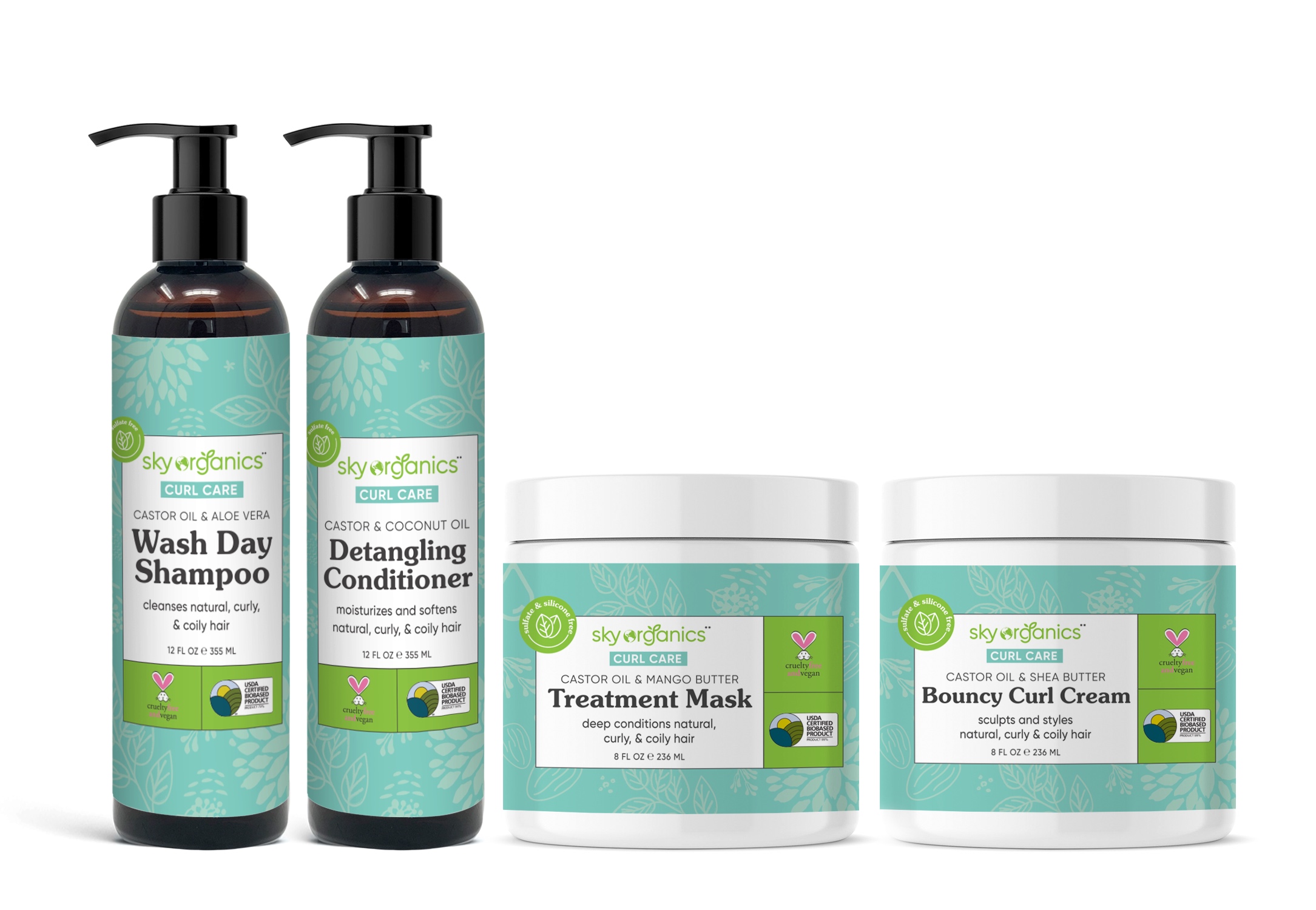 Neiger spells out that Sky Organics' goals for this year are to gain traction with the products that push it beyond the single-ingredient realm and escalate its eco-conscious positioning. "Whether that's what's inside the product to the packaging the product is in, we are really going to look at every piece of the product to see how we can be leaders in sustainability," he says. On top of its sustainability efforts, Sky Organics has supported organizations fighting for racial equality like Color of Change, Trayvon Martin Foundation, Black Girls Code, Black Women's Blueprint, The Black Artist Fund, Black Mama's Alliance, The Loveland Foundation and Black Women's Health Initiative.
Keihm mentions Sky Organics' task is to amplify its audience from a group she labeled "green believers" who bought into its single-ingredient products early on to a broad array of "green aspirers" who have to be educated about organic beauty. "From a marketing perspective, I want to increase the brand awareness so that people know what Sky Organics stands for and who we are. That's really important to me," she says. "The products are great, but also the mission behind the products means a lot to me. That's why I came to this company."
The Honest Co.'s IPO last week that reeled in almost $413 million provides a potential roadmap for Sky Organics and companies similar to it taking better-for-you consumer packaged goods to the mass market. "When you look at what Honest Co. has done and what they have accomplished, they have had their bumps along the road for sure, but it really shows that the world is ready for better products that are more socially responsible," says Neiger. "I think it emphasizes and strengthens what we are doing. I'm happy Honest is there. They were one of the pioneers in elevating standards for what we expect, and we are trying to elevate the standard even more by certifying our products."