How Anise Cosmetics Went From A Mall Kiosk To Walmart Locations Nationwide
Before 8-free and 10-free nail polishes shook up the nail segment, Anise Cosmetics pioneered better-for-you nail polish formulas. Influenced by The Body Shop and Lush, co-founders and couple Neal Wallach and Tam Tran understood almost two decades ago that beauty consumers were increasingly going to be interested in products that included healthy ingredients and excluded unhealthy ingredients. They steered clear of chemicals such as formaldehyde resin, dibutyl phthalate and toluene when they were still commonplace in nail polishes. In 2005, Anise Cosmetics' clean beauty approach helped its nail treatment brand Nail-Aid win a spot at Walmart, where it's remained a leader in nail treatments to this day. By 2015, industry sources estimated in Women's Wear Daily that the company exceeded $10 million in annual sales.
Now, Anise Cosmetics is pushing boundaries for nail products at mass and online commerce. On Amazon, it holds the No. 1 position for 20-free nail formulas, and Nail-Aid's hero product Keratin 3 Day Growth is among the top 100 beauty and personal care products on the giant e-tail platform. In Walmart, it recently introduced Vegan Pure, a brand that puts animal kindness at the core of its business. The brand's sales have been strong out of the gate and, as vaccinations spread in the United States, Wallach is exceedingly bullish on Anise Cosmetics' future. "After a cruel winter and COVID period, one of the first places for many women to spend is a little on beauty indulgence and DIY care is at their local Walmart store," he says. Beauty Independent spoke to Wallach and Tran about the history of Anise Cosmetics, what it takes to make it at a huge chain like Walmart, the importance of standout packaging, a major product stumble and goals going forward.
Tell us a bit about your backgrounds.
Tran: I came here from Vietnam when I was around 10 years old. I didn't speak English at all, so I had to learn it from scratch. It was a tough experience, but I loved America and wanted to assimilate into American culture. I learned English very fast, and I would read Glamour, Teen, Mademoiselle and Vanity Fair. I adore American trends. We inspire the world. I went to elementary, junior high, high school and college in Los Angeles. After that, I met Neal.
Wallach: I was a Wall Street lawyer. I practiced in LA for a long time and was living in Beverly Hills. We met at the department store I. Magnin in 1995. We were both shopping, and that was it. We had lunch that afternoon at Prego and dinner at a sushi place, and we are still together.
Tran: When he picked me up at the department store, I was trying to buy a deodorant from Clinique. It was bizarre, but life is very unpredictable.
How did Anise Cosmetics come to be?
Wallach: We had a pet-related internet company that had English investors, and we moved to London from 2000 to 2002. In London, we were exposed to The Body Shop and Lush. Both of them are very ingredient-driven, and The Body Shop is very purpose-driven with respect to animals. You will see a thread through everything we've done that came from that London experience. We sold the pet-related internet company and moved to Miami for personal reasons, and that's where we had our start in the nail world.
Tran: I wanted to do something with my life, and my hobby was painting nails. I talked to Neal about it, and he said, "Why don't you do nail polish?" At that time in 2002 in Florida, you couldn't just walk down the block and get a bottle of OPI or Essie. I felt there was a need for really nice colors that people could easily get. Neal said, "OK, let's try it. Let's see if you can sell nail polish." I started with a little kiosk in the Aventura Mall.
What were you selling at the kiosk?
Tran: I was selling nail polish, nail strengtheners and nail supplies. A lot of people from Latin American countries couldn't get these items. So, they went to the Aventura Mall and were buying them. I learned how to talk to customers, and I found out that I could create my own line and sell it to them. That line was Anise. I believed that the future was going to be about healthy ingredients.
Wallach: We removed the bad ingredients before people knew they were bad. It was beautiful colors, but clean beauty. Back then, Essie was in high demand, but they had terrible distribution in Puerto Rico. We connected with someone about Puerto Rico and, within six months, we were in 200 salons in Puerto Rico and a few dozen in South Florida. We also got into Whole Foods in South Florida.
How did Anise Cosmetics grow from there?
Wallach: In Puerto, the salons ordered 100 or 500 pieces each. It wasn't for me as a businessman dealing with all the paperwork and individual shipping. Even with Whole Foods at the time, one store would order one thing, and another store would order another thing. There was a beautiful DSW across from Aventura, and we got the idea to go into there. We said to DSW, "Hey, we will create displays for nail color. It's a natural to go with the shoes."
So, we went to Columbus, Ohio, and the chief merchandising officer Debbie Ferree set up the meeting. We are still in touch with her. She had a group there in a round office and she said, "Besides nail color, we would like you to sell lip gloss." She had the foresight to know the DSW shoppers, since they are in the stores already, would purchase beauty. That was the start of the greatest relationship we have had. What's very, very key is we never bought colors off the shelf. From day one, Tam created her own colors.
Tran: I create collections based on the moments we are living in. During COVID, the colors had to be very mild and serene. I have a feel for something and, then, I look at Pantone colors, Pinterest boards and interior design photos for inspiration. Next year, it's going to be a totally different story than this year. So, I can't go into a lab and buy whatever they offer me. At the lab, there are often guys who don't understand women. If you rely on them, the shades and undertones will be totally different from what I want. They don't think like a woman.
What was the impetus behind Nail-Aid?
Wallach: With DSW, we were profitable from day one. Our journey with DSW started with five stores in the Miami/Palm Beach area. We set up a computer analysis back then that would analyze every store's needs. Instead of shipping the same colors to stores en masse, we would focus on a particular store and how many units that particular store would need. We could build models that would react quickly. We didn't expand with DSW quickly, though. We went from five stores to 14 stores to 50 stores to 200 stores to 500 stores. Tam would spend time at the stores with managers and just listen. That's how we learned.
Tran: Then, what happened was that we started to ask the question, "How do we expand from here?" We were thinking about nail treatments without toxic chemicals. At that time, that was unheard of.
Wallach: In 2005, the European Union was becoming active in restricting certain chemicals from consumer products, including cosmetics. I had the gumption to write a letter to Walmart to provide them with an opportunity to be ahead on the issue and actively promote women's health. I said, "Let's do something for the health of American women in this niche category of nail treatments." They responded very positively. So, starting the following year, we began developing treatments for the brand Nail-Aid without any toxic chemicals. That is how the journey started with Walmart, which has formed the basis for a lot of our company.
How did you think about pricing Anise Cosmetics?
Wallach: Anise was always priced substantially less than Essie. That was our guideline for the nail color and still is. Essie is about 50% more than us. Nail-Aid has been absolutely key to our success. When we started, we priced it at 30% to 40% less than what was on the shelf. There were brands existing then that now don't exist. There are only two of us now in mass. There had been other brands that were priced low, too, but one of the differences was we never used blister pack. We made a decision always to have box packaging and design it beautifully, so it would jump off the shelf.
These are impulse buys, and we have them priced all the same, except for the specialty products like hardeners, top coats and strengtheners. [Online at Walmart and Amazon, Nail-Aid items are mostly priced at $3.88.] We decided to do that back in the day to not confuse the shopper. Does it affect our profitability? Maybe it does, but, because our volume is so high, it probably ends up evening out. We happen to be profitable, and we never said, "Oh, we should double the profitability to sell the company tomorrow." We have never had that mentality, and it keeps growing and is satisfying for the lifestyle we want to lead.
Tens of millions of women walk by the beauty aisle every week at Walmart. They may not be shopping for a nail treatment, but you better give them a reason to buy one. Your packaging is your advertising. Tam understood that. If a nail treatment is sitting on a tray in a bottle, no one is going to understand the difference between a nail strengthener or a hardener, but, if it's designed well, a customer will read it. Then, they will see how cheap it is and buy it.
Can you elaborate on the packaging?
Tran: You have to look around and see what your neighbors on the shelf are doing. For example, if somebody is doing black and white, you could be different by adding color to your packaging. I like things to be very simple on the packaging to educate. It has to say something about it making my nails healthy. Also, the ingredients have to be extraordinary and pop out. For example, we are using unique ingredients such as quinoa and plant-based keratin. Also, on the packaging, it has to tell the shopper how powerful the product is and how long it's going to last. I feel that, if you put products on the shelf and you don't explain them to customers, you are going to lose them.
Wallach: Our packaging is very bright. It's noticeable on the shelf in a sophisticated way. We use Pantone colors. It's different from what most people use, which is a four-color process that ends up a little muddy. We also use silver board in our packaging, and that jumps out for the customer to see. We also shrink wrap our bottles except the top coats. For our top seller Keratin, we use a bright yellow box with a circle that shows the product, and the bottle is shrink wrapped. The shopper knows it's a clear treatment, but loves the idea that it is covered. It protects it from UV rays.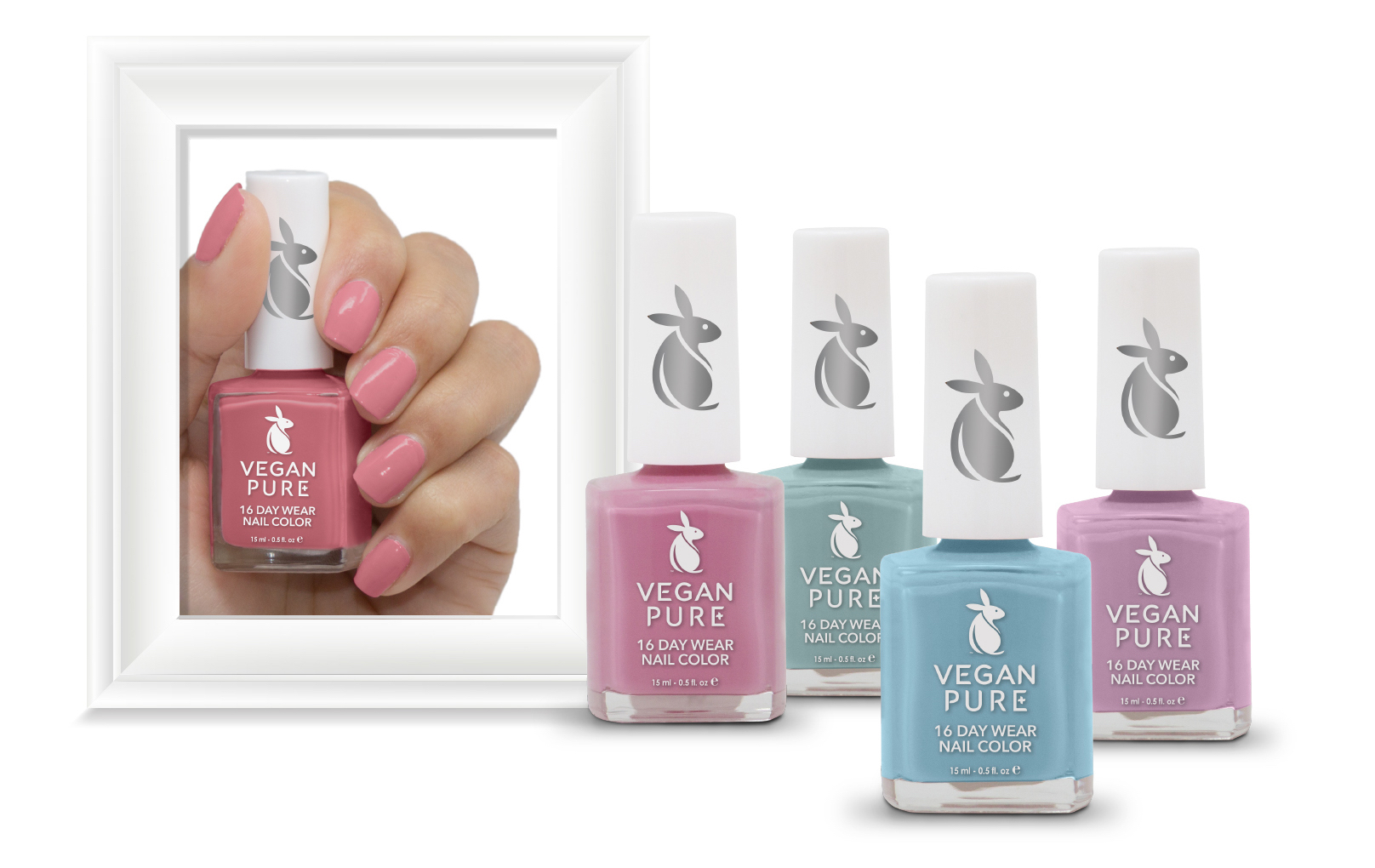 What have you learned about what it takes to make it in a big chain like Walmart?
Wallach: Walmart loves when a brand sells well and meets sales benchmarks, but just as important is execution. If you don't have the product on the shelf, it can't sell. We jump through hoops to make sure that every PO is 100% filled. That means, if we had to ship overnight to a distribution center—and there are 42 in the country—we would do it to make sure we have 98% in-stock.
It goes back to that we don't buy off the shelf. If an indie brand buys a nail treatment or color off the shelf, the private-label manufacturer is selling that same product to a number of other brands. When COVID hit, people simply didn't have the vertical integration that we created from our lab to our filling to our assembly and didn't have inventory like we always had of product to be shipped out. Our sales grew from March through the fall of last year—we ended up with sales increasing 60% last year from the previous year—and we were 100% filled. We were proud of that. If you walked into a store, you saw plenty of Nail-Aid, and it's not because it wasn't selling. It was being replenished.
What was the toughest period at your business?
Wallach: Tam and I have a patent on an aerosol polish remover called Spray Away. We thought it was brilliant. The agencies in New York thought it was brilliant. Social media thought it was great. It went into 4,000 stores. This was around four years ago. It didn't do well. Why didn't it do well? The way it worked was you had to spray it on a cotton ball first, saturate the cotton ball and, then, put the cotton ball on the nail color and wipe it off. The customer thought she could just spray it on her nails and wipe it off with cotton, but the color would get goopy when she did that and the cotton would stick to it.
The main reason Spray Away failed is we were up against removers in a bottle that sell for a dollar and women have used for decades. Our product moisturized the cuticles, but it was five times the price of most removers. In mass, women aren't willing to spend five times the price for their nail polish remover.
Anise Cosmetics recently launched Vegan Pure. What's the story of that brand?
Wallach: We have seen a lot of success with our Nail-Aid plant-based formulas over the last two to three years. We brought out a fungal treatment that is plant-based that's been a huge success. It was a big deal for us to get a strengthener treatment on the shelves at mass with hemp oil. They let us use the Latin INCI name cannabis sativa, and that's been a been a big success. In products for nail biting, everyone uses the chemical denatonium benzoate. We decided to develop a product that's plant-based without that nasty chemical. Tam combined it with our bestselling growth ingredient, which is keratin-based. That product has been very successful.
Then, we paused and said, "Alright, we don't want to step on Nail-Aid's toes doing a whole series of vegan nail treatments." Nail-Aid is vegan, but we don't heavily promote that, and we wanted to aim products at 20 year olds to 30 year olds. We wanted the brand to have clean and vegan formulas, and also be purpose-driven.
Vegan Pure is 100% cruelty-free. A percentage of sales go to what we call Adopt, and we have developed a logo for it. It supports no-kill animal shelters in the U.S. They are shelters that really do the work of rescuing animals and finding homes for them. Tam and I have supported local shelters now for two decades, and we are the proud parents of eight shelter cats. So, that's part of our everyday existence and is part of the foundation of Vegan Pure.
Right now, the brand has four products and thousands of distribution points. The biggest thing is that, when you talk about vegan products, you think expensive. Vegan pure is value-priced, but it has beautiful Boston round bottles and box packaging. A 20 year old might say, "I would spend $8 or $9 or $10 for the product easily," but we've priced it at $4.50 at Walmart.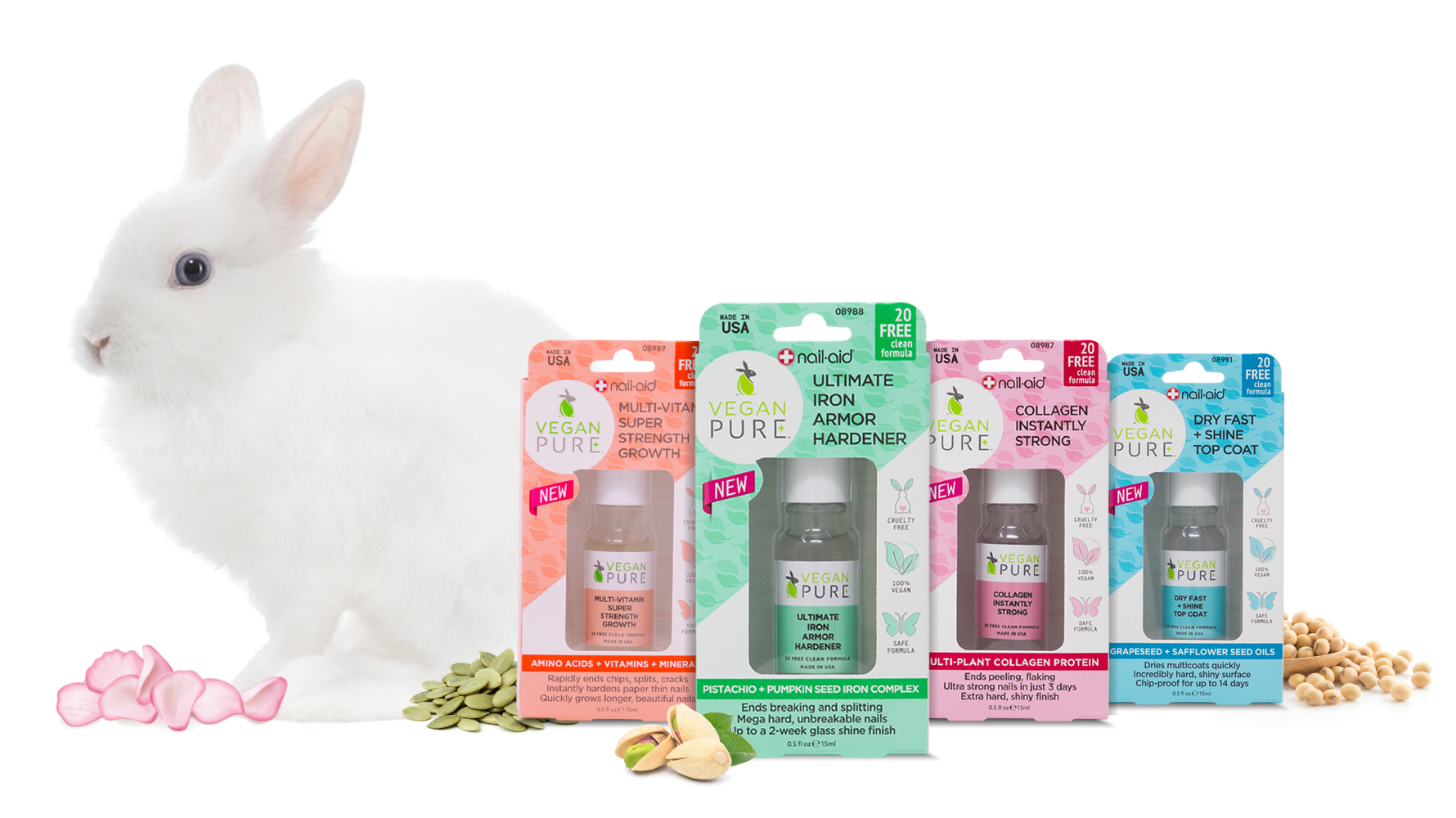 When did you start selling products on Amazon?
Wallach: Probably three years ago. They invited us to partake in Vendor Central. It's been a phenomenal relationship. We were doing mid five figures last year, which equates to six figures at retail. This year, we are up about 800%. We are No. 1 in nail treatment. With Vendor Central, Amazon is holding inventory and, if Amazon is holding inventory, they are going to market the heck out of it. Amazon is paying more than Walmart pays at wholesale, and they aren't making money selling thousands and thousands of these units a week. They are attracting customers who are buying Nail-Aid and, then, they are adding to their basket. It's definitely paid off for us.
What are goals for Anise Cosmetics going forward?
Wallach: Global expansion. Through TJX, we've been in Germany and the U.K. We've been approached by a large Korean distributor and, in the next 18 months, we will have a presence on Tmall. It will be made in the USA and sold in China.
As our volume has increased, we have increasingly become vertical and taken on a larger staff. Right now, we have over 20 people. I'm an old-time liberal guy. Bernie would be proud of me. There's a feeling of satisfaction that we can do that, and we know the years ahead will be very bright. Every once in a while, groups come in and sell fancy cuticle creams and oils, but Tam looks at them and says, "That's not really going to make the nails stronger." Tam listened and understood the customer from the early days at the kiosk.
Tran: The goal of our company has always been to listen to the customer and bring out high-quality products with high-quality ingredients at a value price. That's always been our love. That's how we started our business and what we want to do for the rest of our lives.