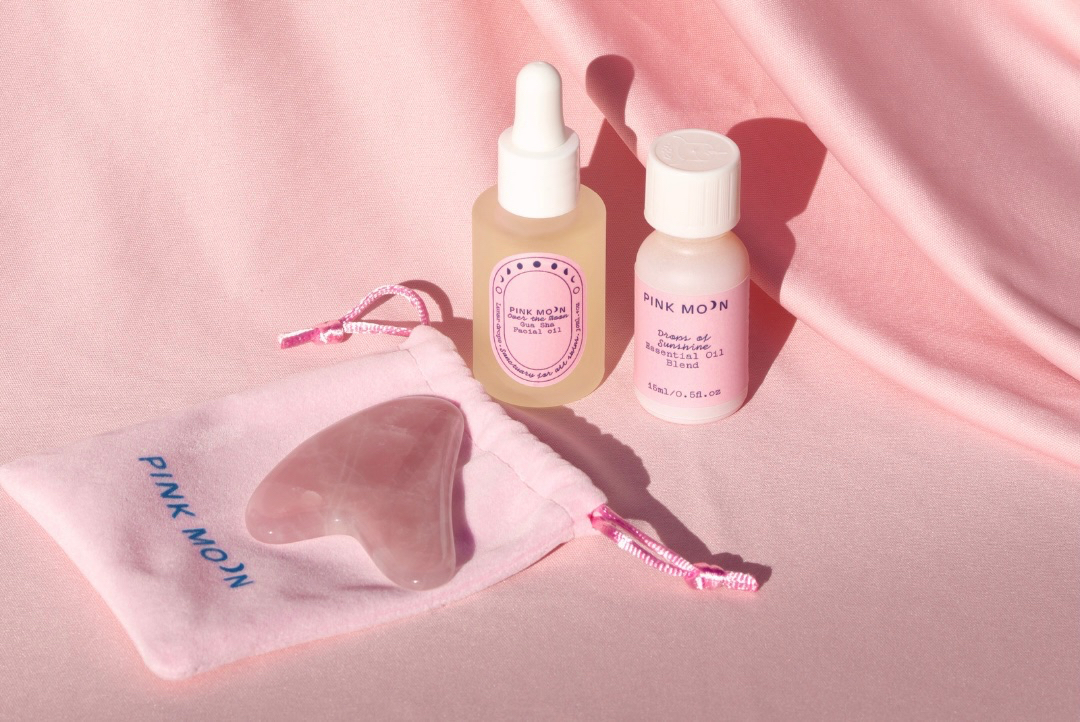 Asian American Beauty Brand Founders On The Ethics Of Selling Gua Sha
In its Instagram Stories last week, beauty industry watchdog Estée Laundry highlighted claims that skincare brand Wabi-Sabi Botanicals hasn't been crediting the origins of its name—it comes from the Japanese concept of accepting imperfection that's grounded in Buddhist teachings—and gua sha tool. Gua sha is a slim implement used by the Chinese for centuries to stimulate blood circulation.
In a text exchange with Estée Laundry, Wabi-Sabi Botanicals said it's "glad to hear people's perspectives" and is "having conversations" about the issues raised. The brand, founded by Elysse Crabtree in 2015, added, "We'll find ways to make sure we're honoring Asian traditions, giving credit where it's due, making sure the Asian community knows we support them and stand in solidarity against hate & violence, and doing better in these areas."
Wabi-Sabi Botanicals is hardly alone in being accused of benefitting from Asian beauty customs without citing their provenance. Wildling, an indie beauty brand specializing in gua sha, has been in the middle of a discourse about Asian cultural appropriation concerns, too. Three days ago, it posted on Instagram, "Gua sha is a Chinese medicine technique, but the traditional roots of this practice have nothing to do with beauty." A commenter with the handle luckybbg replied, "You all never mentioned TCM [traditional Chinese medicine] until you were called out by TCM practitioners of Chinese heritage for profiteering off of their culture!"
Debates over Asian cultural appropriation aren't restricted to the beauty industry. In 2019, British fashion retailer PrettyLittleThing was enmeshed in a controversy involving revealing versions of traditional Chinese clothing. The same year, Kim Kardashian was criticized for calling her shapewear line Kimono. She promptly rebranded the line as Skims. Earlier this year, The Mahjong Line, a company launched by three white women, was at the center of an online firestorm over whitewashing Chinese culture. In response, it introduced a page on its website clarifying the history of the Mahjong game.
Within the beauty industry, discussions of anti-Asian racism and Asian cultural appropriation have increasingly emerged of late with the "fox-eye" makeup trend, described by CNN as "a combination of eye shadow, eyeliner and fake eyelashes to get a winged aesthetic," being slammed for commoditizing monolids that Asians have longed been mocked for, hate crimes targeting Asian Americans surging, and the proliferation of items with Chinese origins such as gua sha tools and jade rollers. An Amazon search for gua sha, a Mandarin word that translates to "scraping" in English, produces more than 1,000 results, including countless offerings from brands not owned by Asians.
How can beauty brands ensure they're not whitewashing Asian techniques and tools? Should beauty entrepreneurs never sell products that stem from cultures that aren't their own? Or is there an ethical way to profit off of storied products? Most Asian American beauty brand founders argue that brands led by non-Asians can ethically sell products connected to Asian culture, but they have to recognize and communicate the Asian roots of those products.
For many Asian Americans, Asian beauty rituals like gua sha treatments have been passed down generationally, and they're integral to their understanding of beauty. Ada Lip Beauty founder Ada Hsieh recalls, "My mom showed me how to gua sha. She told me to scrape until the receiver feels the muscle has relaxed and relieved. Usually, you'll be able to see it as it generates small red bumps along the skin because the muscle underneath is in distress."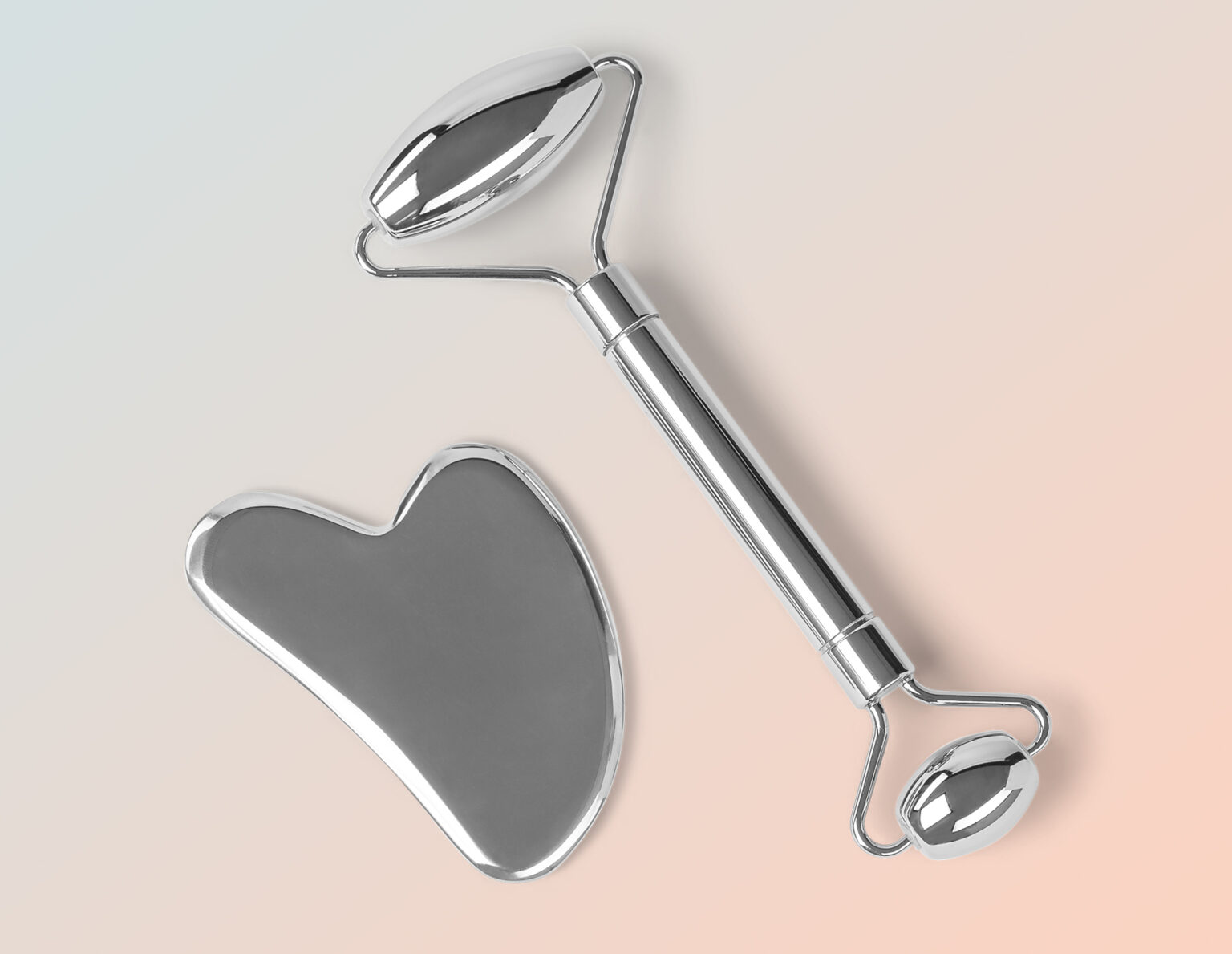 In China, Hsieh says gua sha tools are commonly made with premium quality wood or stone, distinguishing them from the rose quartz and jade variants popular in Western countries today. She laments that the materials relied on in Western countries drive "up the cost to consumers to get in on this very trendy beauty routine. In this case, it's a bit of whitewashing mixed with capitalism."
Asian American beauty brand founders have complex opinions on brands without Asian founders capitalizing on gua sha tools, jade rollers and other beauty products with Asian pasts. Sarah Cheung, social media influencer and founder of Sacheu Beauty, isn't against it full stop. However, she recommends brands without Asian founders tread cautiously and pay tribute to their products' heritage.
Cheung says, "Although I think Asian communities should be the primary group rewarded for Asian innovations and cultural items, I think the best way to go about it if your business is not Asian-owned is by hiring Asian creatives to be involved in every step of the process as well as making sure the history is respected and properly represented in the website, packaging, marketing, etc."
Several beauty brand founders of Asian descent echo Cheung's sentiment. Strange Bird founder Tina Chow Rudolph underscores the imperative of properly crediting Asian ancestry. She says, "When non-Asian brands describe their brand as 'the only' or 'the first,' it crosses a line. These beauty practices and philosophies are thousands of years old, passed on from generation to generation. Brands should be careful about 'upgrading' ancient beauty tools and practices, especially if they are from outside of their culture."
If brands owned by non-Asians are uncertain if they're whitewashing or not, Rudolph suggests they question themselves about whether they "are taking something that is clearly from another culture. Second, check to see if your messaging [indicates] you've improved it or that it's your idea. And, third, are you then targeting it solely to people who look nothing like the culture you just took from? I'd say that's a red flag."
Tower28 Beauty founder Amy Liu points out it's not impossible for White-owned brands to sell beauty products with Asian derivations appropriately. "Non-Asian brands are just as capable of educating and selling products inspired by Asian cultures as long as they are authentic and honest about it," she says. "For example, Jenny Patinkin sells a great jade roller and works hard to educate on how to use it. Recently, in light of #StopAsianHate, she acknowledged the importance of speaking out against hate crimes against Asians."
Snowfox founder Phoebe Song says, "I personally believe that it's OK to discover and appreciate new cultural beauty practices. Profiting off a trend is not the problem. It's about doing it respectfully…If a brand's entire focus is on Asian-originating items, but the founder and team have absolutely no clue about Asian culture and don't care for it—or worse, feel superior to it—they should be held accountable."
Cat Chen, founder of Skylar, says, "Brands should understand and research what they're using and how they are marketing. Not only do brands need to avoid making any false, insensitive or exaggerated claims, but they need to provide the consumers with as much information and transparency as possible."
"Profiting off a trend is not the problem. It's about doing it respectfully."
Asian American brand founders counsel beauty entrepreneurs of all upbringings to stay on top of the latest information on the products they're interested in selling. Lin Chen, founder of e-tailer and brand Pink Moon, admits her stance has shifted she has received new details regarding cultural appropriation. At the moment, she concludes brands should be "transparent, respectful and highly intentional" about their merchandise.
She explains, "When I say transparent, I mean that the brand should very clearly state that whatever ritual, practice or tool that they are using is derived from Asian culture. To be respectful, the brand should note the history or origin of what they're using. And, to be intentional, the brand should be co-creating their product with an appropriately trained Asian professional such as a healing practitioner (e.g., a traditional Chinese medicine practitioner) or makeup artist. If the Asian community isn't involved in the creation of the product, I would be highly dubious of it, at best."
Lin Chen says, "It has disappointed me to see just how many brands are willing to churn out these tools and cheapen their legacy. Sometimes they'll do it by not even mentioning that it's a tool that originated in China and, other times, they'll do it by making it seem like the tool was created for something it wasn't. I've seen a lot of content claiming that gua sha tools are like 'natural Botox' or 'East Asian Botox.'" She elaborates, "I hear terms like 'modern take' and the word 'Chinese' isn't even present. That is the definition of whitewashing. To take from another culture, believe that you've improved it, sell it as if you made it cooler or better and profit from that charade…just upholds the colonizer mentality."
Responsibilities extend beyond brands. Hsieh emphasizes spas delivering services should be cognizant that the services aren't exploitative. "I got a facial at a trendy Soho spa, and I added gua sha as an extra service. It was $10. I was OK with that before I knew what it actually turned out to be. It was literally $1 per stroke with the lightest pressure, and it lasted, maybe 30 seconds," she says. "There's a certain way to gua sha that gets lost among high-end spas that just want to add something trendy and exotic to the menu to make extra cash. They're definitely not doing it correctly, and it's not worth the money that they're charging."
Song asserts retail buyers should make it their mission to purchase Asian-originating tools from Asian-owned brands and spotlight their stories. She says, "There are a few non-BIPOC-owned brands that are heavily focused on Asian skincare tools and are very well distributed across the U.S. They're in more stores than actual Asian-owned brands who are doing the same thing, which sadly reflects on retail buyers' preferences."
She continues, "I find that the actual products are often sourced in low-quality masses and, then, marked up a lot more in price than many authentic Asian-owned brands, which is frustrating for those of us who actually put in the effort to try to educate the market about the rich cultural heritage behind a gua sha session or facial rolling. After all the work, we're then dismissed by retail buyers because 'the category is already filled.' Buyers should also take the time to think deeper about what this means to Asian founders."
Cheung advises beauty companies and consumers to spend money in alignment with their convictions. She says, "I think the best way to support the cultural innovations in all industries is by supporting POC-owned businesses. For example, I personally love shea butters, and I make it a point to actively look for and buy from Black-owned brands that carry shea butters."
For retailers and brands describing Asian ingredients and products, Cheung and Song stress they should be sensitive about the messages they're conveying. Cheung says, "Avoid using Orientalist-terms like 'exotic' and 'mystical' to market these ingredients to Western customers in a way that comes at the detriment of Asians and Asian Americans." Song says, "Cross-checking with authentic Asian sources is a must. I've seen some extremely weird claims with no backing whatsoever that conveniently delete the Asianness of certain things. For example, a brand claimed that sheet masks were a European invention. There was no backstory to why they thought that at all."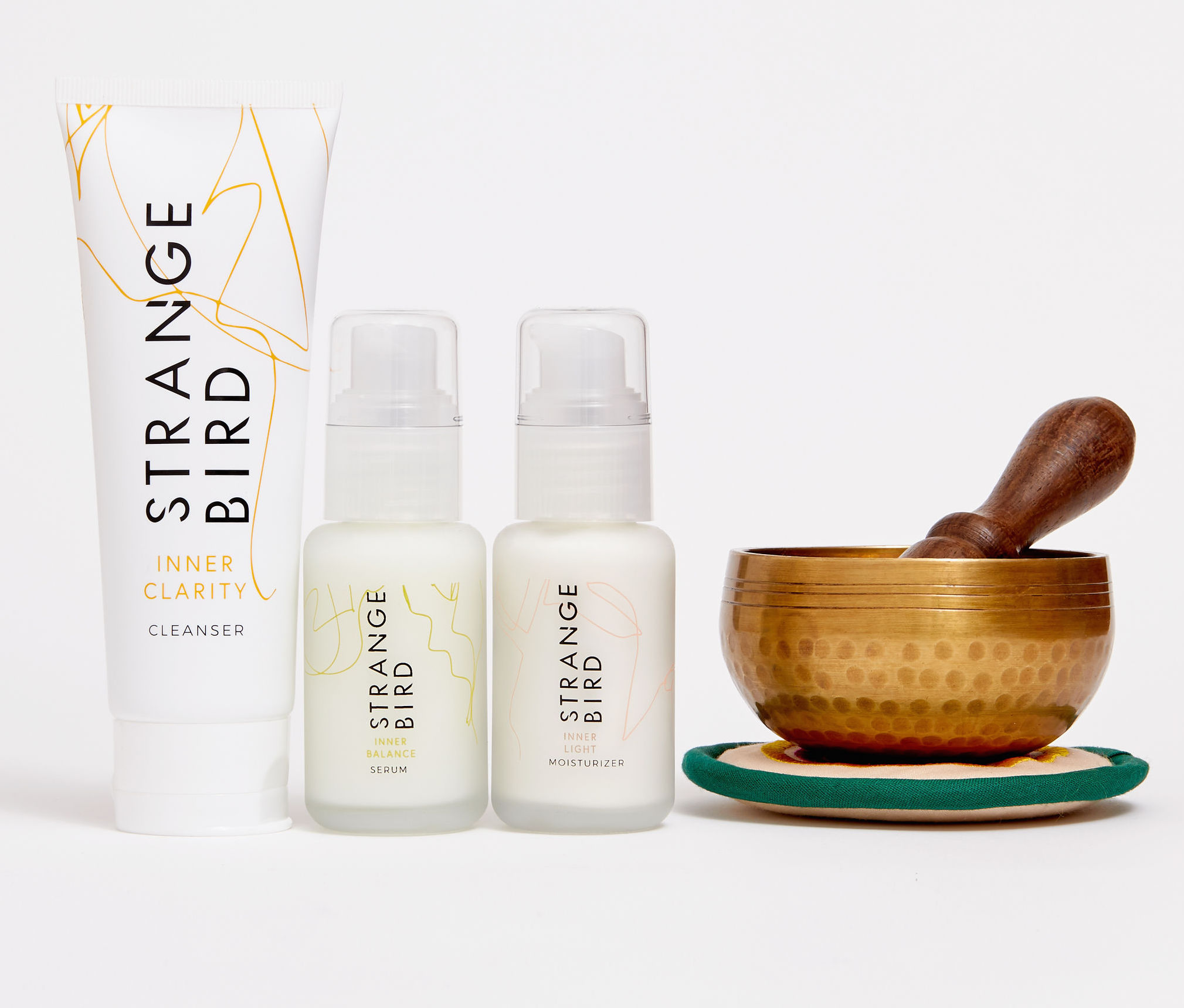 Song specifies the Asian lineage of ingestible collagen was erased by the Western beauty industry once ingestible collagen became ubiquitous in the West. She says ingestible collagen was "once considered 'gross' or 'alien' in mainstream culture. Beauty-based collagen products were prevalent in Asian from decades ago, but I remember the skepticism in the West due to concerns about animal welfare and quality control. Now, they're repackaged in brightly colored jars, touted as a 'new' trend and, again, most brands don't mention a word on where this all originated from."
Similarly, K-Beauty and J-Beauty became popular and, subsequently, appropriated repeatedly in the West. David Yi, co-founder and CEO of Very Good Light, says, "There are several [beauty brands] that I will not name, but, at the height of Korean beauty, every other brand was marketing themselves as 'K-Beauty' or had 'K-Beauty' packaging aesthetics without giving proper credit."
He adds, "Brands should not delve into K-Beauty, J-Beauty or use ancient Asian beauty practices without acknowledging they aren't a part of those cultures. I do believe in cultural exchange, but it must not be at the expense of capitalization or colonization. Brands have a responsibility to take a deep dive into these cultures, understand their histories, collaborate with factories and local economies they're taking from, while also employing folx from the places they're inspired by. It's all about redistributing and being very deliberate about this. If a brand is only thinking about profiting without any of the above, it's appropriative and I would suggest they take a deeper look into their intentions."
Diverse workforces can go a long way toward surfacing potential appropriation concerns. "I believe in learning, unlearning and moving forward in a positive direction. Brands should reflect on who they hire, what training they are receiving, who has agency in front of the camera and behind, who the decision makers are," says Yi. "Only through intersectionality can brands prevent themselves from making missteps. I would suggest that brands reflect on which cultures they are capitalizing on, understand pain and traumas that these communities have gone through, and give back to them monetarily."
Chen encourages consumers to speak out about brands missing the mark to hold them accountable for their misplaced actions. "Entering into a dialogue can be a powerful way to help people understand why what they're doing is disrespectful," she says, "If a brand is intent on exploiting someone else's culture for profit, the most effective thing you can do is abstain from buying their products."
Anita Chan, founder of Anita B Spa, says brands accused of Asian cultural appropriation shouldn't run away from the charges. "Take responsibility if guilty of cultural appropriation, and take the opportunity to educate your customer base about your mistakes and correct them," she proposes. "Beauty and self-care should have no boundaries, so the continuous effort to educate the market is the best way to avoid being insensitive."
KEY TAKEAWAYS
With the proliferation of items of Chinese origin such as jade rollers and gua sha tools, the surging hate crimes against Asian Americans and the "fox-eye" makeup trend commoditizing monolids Asians have long been mocked for, discussions of Asian cultural appropriation in the beauty industry have come to the fore.
According to Asian American beauty brand founders, retailers should prioritize purchasing Asian-originating beauty innovations from Asian-owned brands or non-Asian-owned brands paying homage to their cultural history.
Asian American beauty brand founders recommend that non-Asian owned brands that wish to sell Asian innovations and services involve Asian creatives and professionals at every step of the process.
They also emphasize brands not owned by Asian founders highlight the history of Asian beauty products and ingredients they're promoting.
Retailers and brands should be sensitive with the messaging around Asian-originating beauty innovations and avoid Orientalist terms like "exotic" and "mystical."
If a brand is accused of Asian cultural appropriation or whitewashing, Asian American beauty brand founders advise the founder to be willing to listen to feedback from Asian communities.