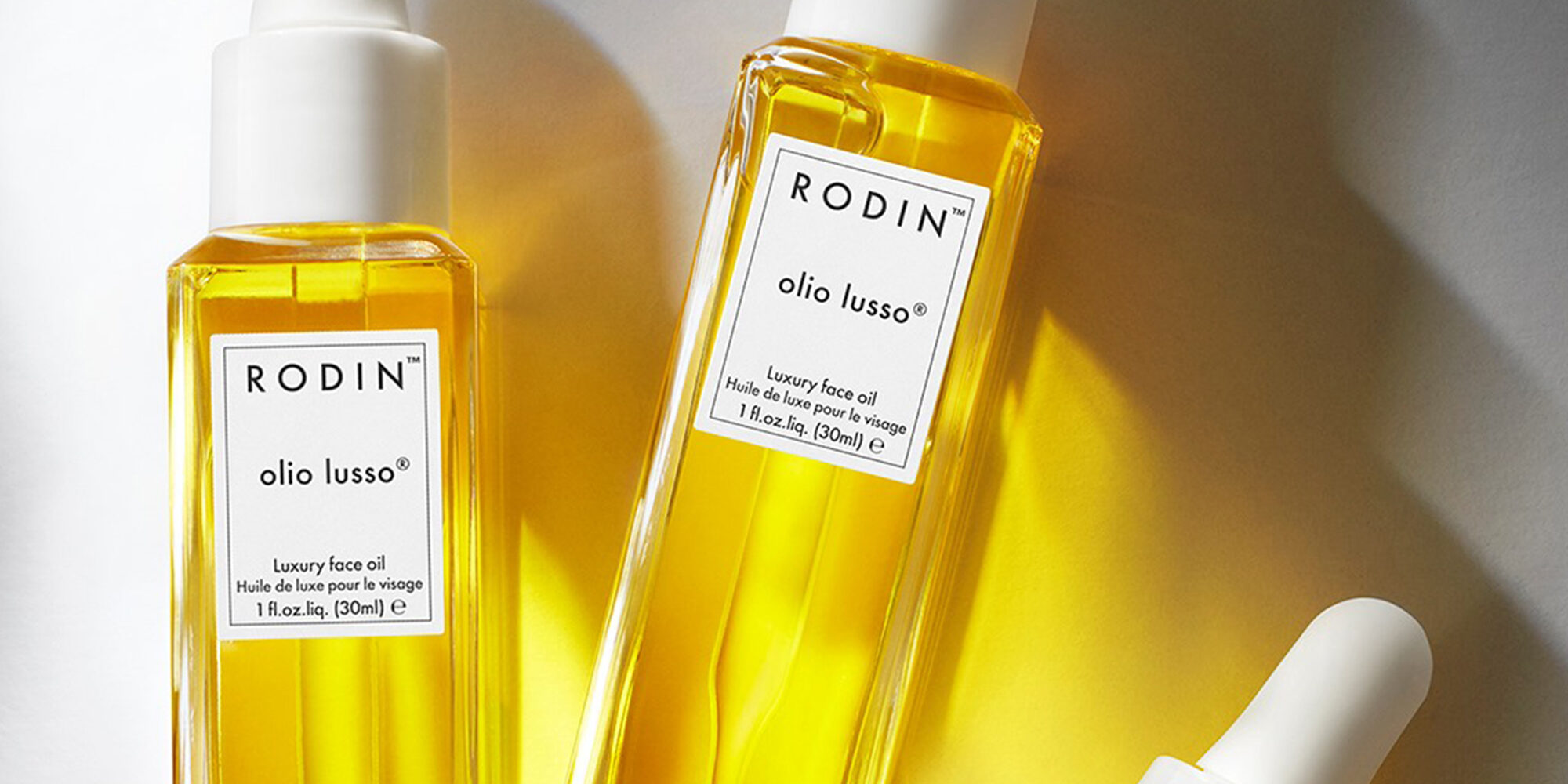 An Autopsy Of Rodin Olio Lusso And The Challenges Conglomerates Face Taking Over Small Brands
From 2014 to 2016, Estée Lauder Cos. Inc. acquired seven brands—Rodin Olio Lusso, Becca Cosmetics, Too Faced, Editions de Parfums Frédéric Malle, By Kilian, Le Labo and GlamGlow—and boosted the size of its minority stake in an eighth, Forest Essentials.
The burst of deal activity was unusual for the beauty conglomerate, which hadn't purchased a brand prior to it since Smashbox in 2010. It bolstered the company's luxury footprint and cosmetics roster, allowed it to have access to the online and offline innovations of a group of budding beauty startups, and gave it the opportunity to capture the possibly massive upside of getting in on a beauty rocket ship early. Lauder had great success transforming a beauty industry speck into a major player with La Mer, a brand that surpassed $1 billion in sales in 2018, 23 years after it was famously acquired for $1 million, and was looking to replicate it.
But recent events have called into question the wisdom of Lauder's M&A flurry and exposed the difficulties huge companies have digesting smaller brands into their ecosystems. Last week, Lauder shared on Rodin Olio Lusso's website that its e-commerce business will permanently close on April 19, marking an end to a brand that didn't transition from cult favorite to international powerhouse. The news of Rodin Olio Lusso's imminent demise came less than two months following Lauder's revelation that Becca Cosmetics' operations are ceasing in September.
"COVID has driven many conglomerates to focus on the performance of their core flagship brands, ensuring that they are solid, which likely shifts attention away from smaller brands in their portfolios," says Tina Bou-Saba, an early-stage investor and founder of seed fund CXT Investments. "They need to focus on what really moves the needle in a challenging operating environment." Although she wasn't speaking specifically of Lauder, there's speculation the company has put other properties under the microscope such as GlamGlow and Smashbox to determine if they should continue.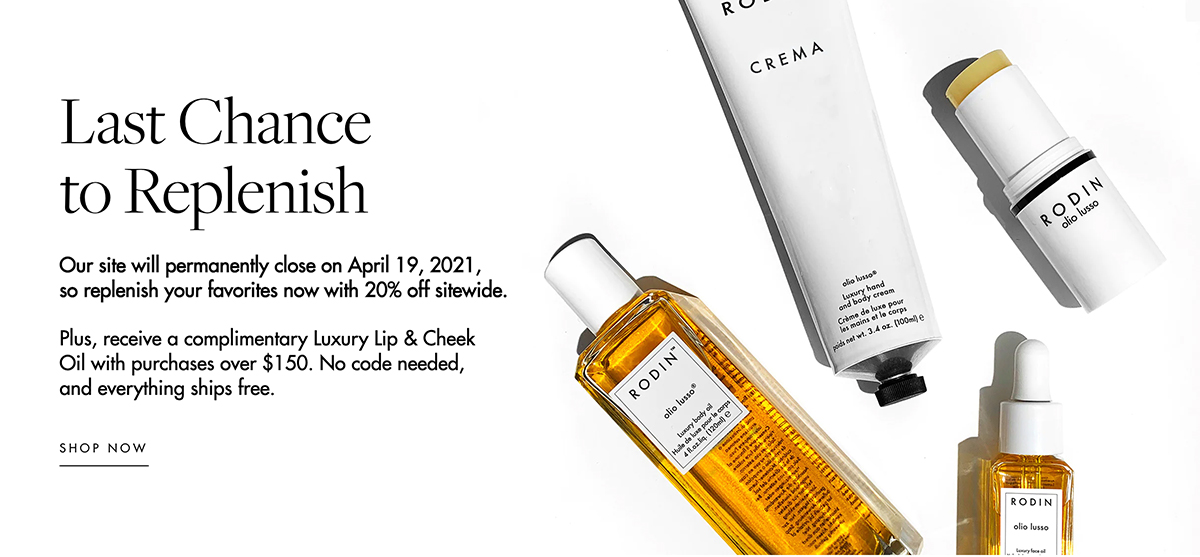 Despite Lauder's decision to shutter two littler brands in its stable, the indie beauty movement isn't disappearing—and larger companies have to figure out how to identify, integrate and expand emerging brands to remain on top of trends, category and distribution momentum, and consumer preferences. One strategy has been to back or buy young brands generating less than $50 million in sales to harness their energy while they don't cost a pretty penny. At the time of Lauder's pickup of Rodin Olio Lusso, industry sources estimate its sales were around $5 million, making it among the smallest brands Lauder has ever acquired.
Rodin Olio Lusso may have been too tiny to last at a company that generated close to $11 billion in revenues the year it was purchased. The calculus is that the effort and capital required to revive it wouldn't pencil out for a brand not meaningfully impacting the balance sheet. "It's hard to put the next dollar toward a small part of your business," says Rachel Behm, founder of microbiome skincare brand Layers, general manager for beauty at Ignite Venture Studio and former head of Johnson & Johnson's beauty incubator. "It's not just that, if you look at the innovation cycle timing at a startup versus a large strategic, it's very different." She elaborates the efficiencies strategics attempt to realize with acquisitions can end up strangling the growth of a nascent brand.
Recognizing that small brands are a unique breed, Lauder introduced the organization ELC Ventures in 2014 to assimilate and nurture acquired brands. Recruited primarily from Lauder's ranks, the ELC Ventures team was handed the delicate task of simultaneously inculcating the brands and stoking their agility. It opted to mostly keep the brands as standalone entities and encourage founder involvement. But the talents honed at a big company aren't necessarily transferable to building entrepreneurial-type businesses—and the road to integration was often rocky.
While emphasizing that "smaller brands are the most exciting part of the space," Richard Gersten, founder and managing director of True Beauty Ventures, says, "As an investor, it is definitely easier to grow something from small to medium than from medium to large. A strategic buyer really needs to have the confidence that it can get something to large."
If conglomerates like Lauder keep killing off the fruits of their M&A, they could garner a reputation that doesn't ingratiate them to founders intent on their brands surviving post-acquisition. For those founders, Bou-Saba suggests a burgeoning class of acquirers that aren't as bulky as entrenched conglomerates could be a better match. Members of the class include Rare Beauty Brands, owner of Patchology and Plant Apothecary; Forma, the parent company of Morphe that's acquired Lipstick Queen and Playa; Present Life, owner of One Ocean Beauty; and New World Natural Brands, which has Baebody, Suki Skincare and 18.21 Man Made in its portfolio.
"COVID has driven many conglomerates to focus on the performance of their core flagship brands, ensuring that they are solid, which likely shifts attention away from smaller brands in their portfolios."
"This is a major area of opportunity in the beauty space," says Bou-Saba. "It makes sense that EL [Estée Lauder] would focus on M&A that moves the needle, i.e., Deciem. It makes less sense for them to invest time and resources in small indie brands."
It's not inconceivable to imagine leaner brand holding companies with expertise in scaling embryonic brands and without the financial expectations of private equity being way stations for the sorts for brands that eventually go on to larger strategics. Luxury Brand Partners, a company with Elaluz, One/Size, R+Co, Smith & Cult, IGK, V76 by Vaughn and In Common in its brand flotilla, provides a useful example. It sold Becca to Lauder, Oribe to Kao and Pulp Riot to L'Oréal.
Beyond straight acquisitions, beauty conglomerates have tended toward three concepts to capitalize on the soul and sales of upstarts: brand incubation from the inside (see Unilever's Love Beauty and Planet, ApotheCARE Essentials and Skinsei; L'Oréal's Color & Co and La Provençale Bio; and Shiseido's Baum and Effectim); venture arms (e.g., Unilever Ventures, P&G Ventures and L'Oréal BOLD Ventures), and partnerships with accelerators and venture capital firms (for instance, P&G's partnership with M13 and L'Oréal's with Founders Factory). The verdict remains out on the results of the various strategies for guiding beauty brands into the orbits of conglomerates and setting them up for productivity there.
"Each way of doing it is flawed and each way has positives," says Behm. "For companies that are large enough, trying a few of the options isn't a bad way to go. Starting things from scratch may not have your biggest financial return, but it may be the best for building skills internally to be faster and more competitive. The financial piece of working with a VC company on the outside can be more moderate, and acquisitions are always going to be part of CPG and beauty because there are always assets looking for homes."
In the midst of the indie beauty boom, large beauty companies may be increasingly taking a traditional venture capital approach where failures are par for the course. Small brand flops aren't nearly as disastrous as being saddled with billion-dollar distressed brands. "It's healthy for large companies to place a few bets on small brands, even if all of them don't work out. A smaller brand can provide a jolt to the entrepreneurial spirit and culture of the larger organization, it can help the larger organization learn new things such as how to leverage social media or develop products in a different way and it can provide option value in case the brand takes off," says Chris Hobson, president and CEO of Rare Beauty Brands. "Lauder has done this with other small brands that have really become successes and, if the price to pay is that some of them don't work out, that's probably OK."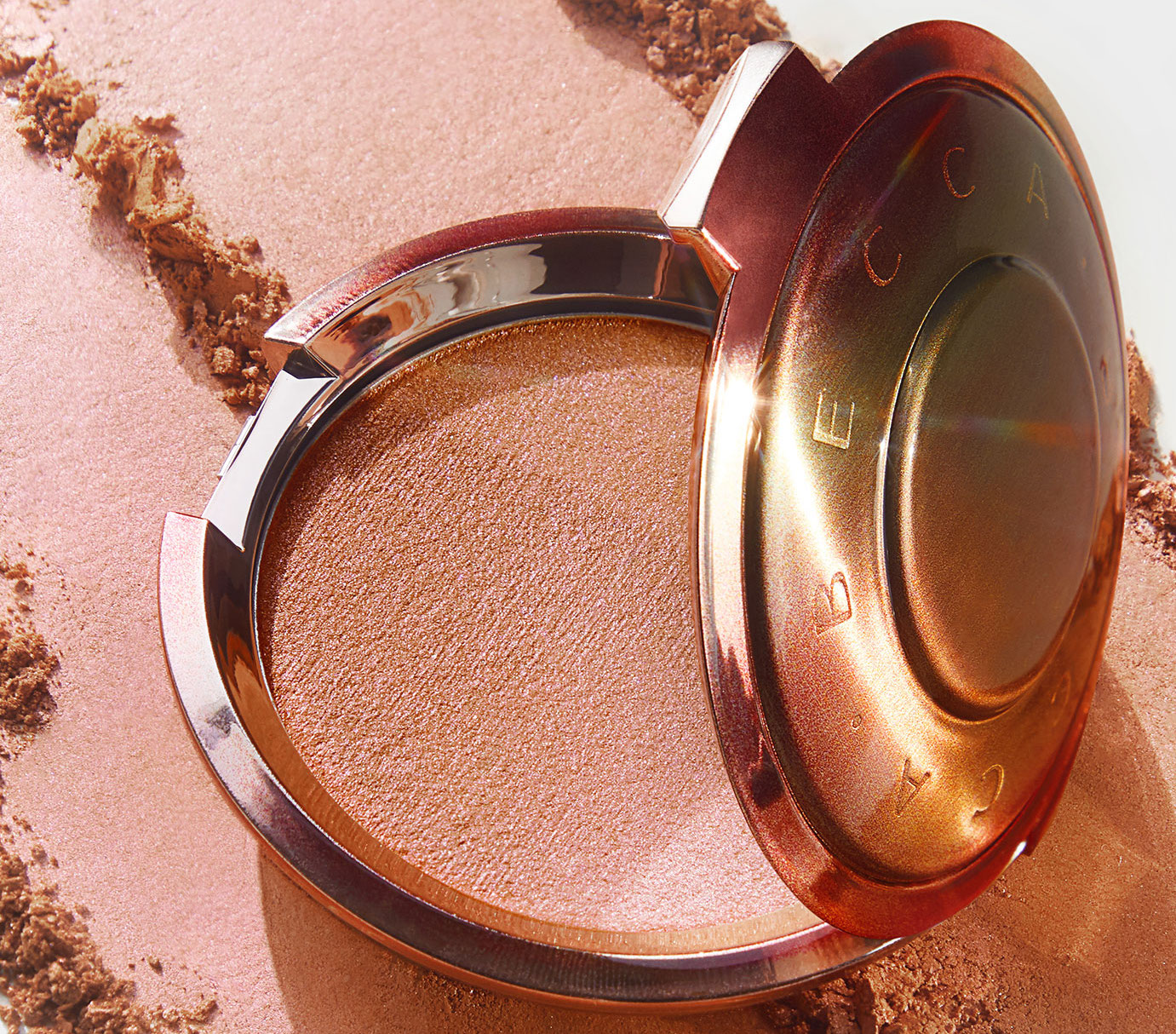 Of course, every brand has specific reasons for failure or success. Rodin Olio Lusso hit the beauty scene in advance of clean beauty's explosion when Barneys New York rather than Target was the go-to curator of cutting-edge beauty. Linda Rodin started the brand in 2007 at the age of 59. In some respects, hers is the typical kitchen concoction beauty startup story. She mixed 11 essential oils in her New York apartment to create a luxurious face oil that suited her skin and style. She deposited it in a chic Art Deco-inspired glass bottle with a minimalist white label.
"I saw every product on the market, and I never seemed to relate to any of it," Rodin said at a conference in 2016 that was covered by Fashionista. Speaking to Into The Gloss, she commented, "I never thought I would start a business at all! It was really a one-day-at-a-time-process, a very selfish endeavor. I just wanted to make something I liked."
In other respects, Rodin's story is very atypical. She doled her oil out to friends, but Rodin's friends are no ordinary friends, and Rodin, described by Refinery29 as an "icon of agelessness," is no ordinary woman. A former model who became a Harper's Bazaar editor and coveted stylist, her oil wound up in the hands of celebrities and those in the know in fashion circles. She told Violet Files that demand was so great she crafted 500 bottles over a weekend during its first year in business.
"I loved everything about the brand as an expression of an iconic tastemaker who had cultivated fabulous and unique style for decades," says Erin Orden, founder and creative director at beauty brand development and sales agency Orden Beauty. "The brand felt like a discovery, something you had to find for yourself like a wonderful jewelry designer a pair of handmade slippers, something special and personal."
David Pirrotta, founder of brand distribution and management firm David Pirrotta Brands, began pitching Rodin Olio Lusso to stores in 2010 and, within a year, the brand secured over 100 specialty retailers. He explains it had an intoxicating combination of an aspirational founder, gorgeous packaging and efficacious products. Of Rodin, Pirrotta says, "She knew where every ingredient came from, and she sourced them from the best of the best. Before people were looking at the carbon footprint, she was doing it from her gut."
"It's healthy for large companies to place a few bets on small brands, even if all of them don't work out."
Rodin Olio Lusso ultimately was stocked by Credo, but it didn't lean heavily into clean beauty positioning, a choice that might have inhibited it from catching the clean beauty wave. However, the choice fit Rodin's philosophy, which stressed quality formulas, not clean ingredient decks. Another issue was that the face oil segment the brand pioneered in the United States became incredibly crowded. "While Rodin Olio Lusso was innovative at the time with their face oil, that is no longer the case," says Melissa D'Aquila, co-founder of strategic consulting firm Beauty Breakthrough and former Lord & Taylor buyer. "Additionally, Lauder already captures the luxury skincare consumer with other brands in their portfolio such as La Mer."
Certainly, Rodin Olio Lusso wasn't done any favors by the suffering of department store retail. Department stores or no, Pirrotta argues catering to stores that foster a brand such as Rodin Olio Lusso isn't a strength of a conglomerate like Lauder. "Estée Lauder has had so much success, but, going into indie, you have to have the ability to have relationships with small companies and small doors," he says. "For a brand like Rodin, you can't just put it in the big-box beauty retailers and forget about the little ones that started with it."
To broaden its audience, Rodin Olio Lusso also took a visual turn under Lauder that may have undermined its initial appeal. "The packaging changes and graphics that Estée Lauder created were off-brand and not as elevated and luxe looking as the original packaging," says Ana Armstrong, director of sales at Orden Beauty. "They might have been trying to reach a younger demographic, but I believe, in the end, it alienated and turned off Rodin's core clientele."
The most troublesome issue, though, was Rodin's tenuous connection with her brand after Lauder subsumed it. She never seemed to gel with the Lauder structure. In 2017, Rodin stepped down as creative director of Rodin Olio Lusso. In 2018, she acknowledged to Refinery29 that she wouldn't have sold her brand to Lauder if she had a do-over.
"I need to be in the driver's seat. I'm very creative. I need to follow through with everything," she said. "I don't wanna just give an idea and let someone else bake the cake. You know, it's not gonna taste right."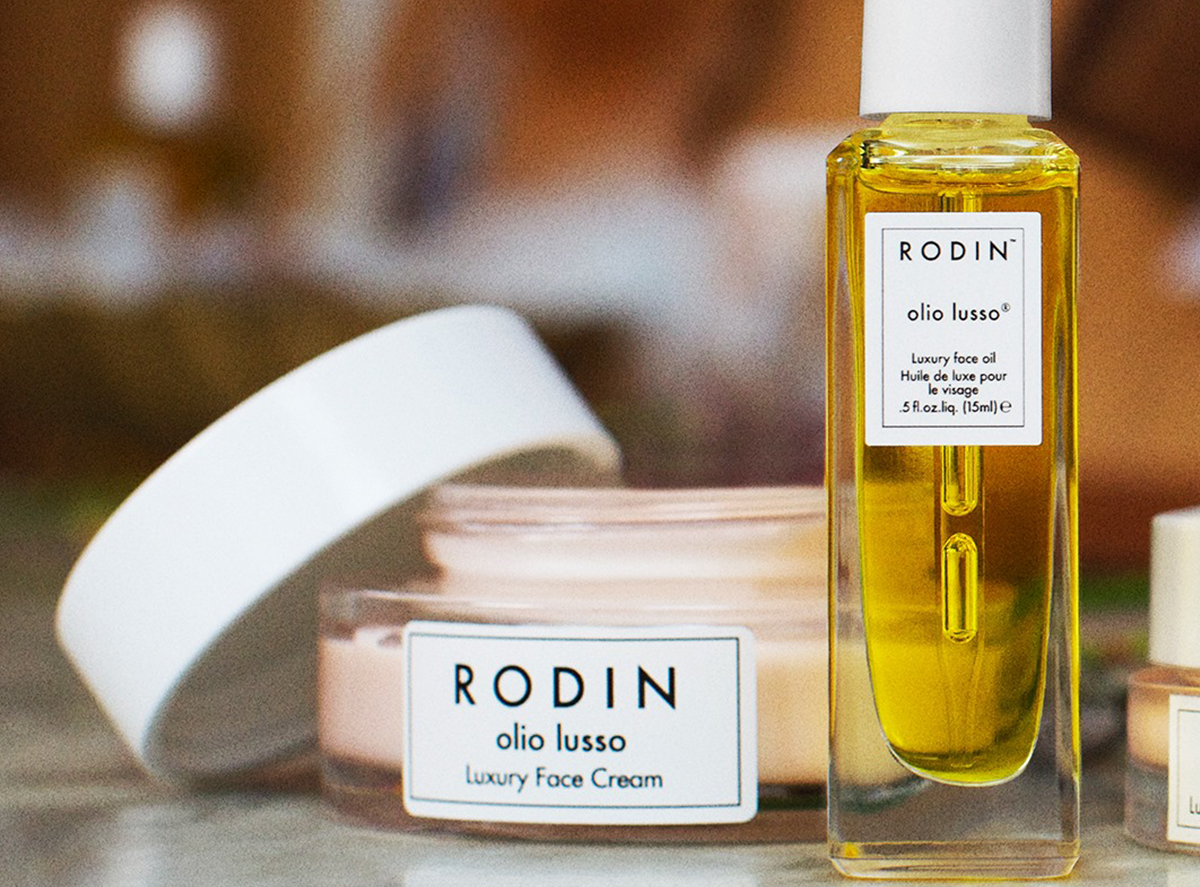 Several Lauder brands have persevered without their namesake founders. Bobbi Brown is no longer with Bobbi Brown Cosmetics. Jo Malone is gone from Jo Malone London. Seventeen years after the death of its progenitor, Estée Lauder's signature brand endures. But, without Rodin, Rodin Olio Lusso wasn't the same. "American consumers love buying from a founder. They love a founder story," says Pirrotta. "As soon as she was no longer part of it, it was like pulling out the heart."
Bou-Saba says, "These challenger brands are so founder-driven it's hard to see them successful without that sort of leadership, even within a conglomerate. I realize that there are exceptions to this, but I think that they tend to be when the acquired brands are larger and further along. These little brands still need a lot of love and attention."
The lesson for founders is that they can't direct their brands' fate once they're cogs in monster truck wheels. There's definitely a chance brands will go stale or close at a new parent company. "Be forewarned. Accept this may happen," advises Carlos Timiraos, founder of brand consultancy Lab & Bench and former global group president of Space NK. Kelly St. John, founder of strategic growth consultancy KSJ Collective and former VP/DMM for beauty at Neiman Marcus, says, "The key learning here is indie brands must carefully assess the type of partner they are bringing on when they take capital in exchange for equity. It is critical that they align with a partner who understands their brand and their vision, and who can provide them with more than just cash, but the guidance and support to build an infrastructure needed to scale their business."
The lesson for conglomerates is that there isn't a settled process for effectively incorporating small brands. At Lauder, the tactic that appears to have floated to the surface from its deal activity five to seven years ago is obtaining a minority stake that can be augmented. After amplifying its stake in Forest Essentials from 20% to 40%, the company traveled similar routes with Deciem and Dr. Jart+, both of which Lauder owns the majority share of now.
"I really don't know if there is a winning M&A strategy when it comes to dipping into smaller brands," says Gersten. "Minority investments may be a more interesting way to do it. It's a lower-risk entry into smaller brands." There might not be a clear winning M&A strategy for acquisitions of small brands, but Behm contends not pursuing small brands is the clear loser. "None of the methods are perfect, but the alternative is not keeping up with new ways of doing things," she says. "You have to take the downside for the ability to stay competitive."
KEY TAKEAWAYS
Awash in cash, Estée Lauder Cos. Inc. bought seven brands from 2014 to 2016 and upped its minority stake in an eighth. It recently decided to shutter two of the brands acquired in that spate of dealmaking, Becca Cosmetics and Rodin Olio Lusso. Rodin Olio Lusso's website will shutter on April 19, and Becca Cosmetics will fully wind down in September.
The decision to shutter two brands reflects analyses that conglomerates are doing in the wake of the pandemic to take stock of brands that are underperforming in their portfolios and figure out what to do with them. Beauty industry observers predict there could be more brand closures ahead.
Inside a conglomerate, smaller brands can struggle to gain the capital, attention and talent they need to grow. Those dynamics further erode the potential that they will become significant businesses and, when they're not meaningfully impacting the bottom line, closing them rather than pouring money into turning them around is deemed financially prudent.
Still, larger companies have to figure out how to identify, integrate and expand emerging brands to remain on top of trends, category and distribution momentum, and consumer preferences.
For founders that want to see their brands nurtured after they offload them or sell minority stakes, a new class of burgeoning acquirers might be a better option. These smaller beauty brand holding companies have expertise scaling nascent brands.
Beyond straight acquisitions, beauty conglomerates have tended toward three concepts to capitalize on the soul and sales of upstarts: brand incubation from the inside, venture arms and partnerships with external venture capital firms. Each concept has benefits and drawbacks.
Beauty industry experts cite several possible reasons for Rodin Olio Lusso's demise. The brand didn't ride the clean beauty wave, although it had clean beauty bona fides, and was dependent on a retail segment of department stores and high-end boutiques that has been struggling. It was a pioneer in a face oil category that became incredibly crowded with competitors. Lauder attempted to gussy up its visual identity, a move that many fault for being off-brand.
The biggest problem with Rodin Olio Lusso under Lauder's ownership was that charismatic founder Linda Rodin left. "As soon as she was no longer part of it, it was like pulling out the heart," says David Pirrotta, founder of brand distribution and management firm David Pirrotta Brands.
At Lauder, a small-brand strategy that seems to have floated to the surface from its deal activity five to seven years ago is obtaining a minority stake that can be augmented.
There is no foolproof strategy for picking up small brands, and beauty industry experts argue that conglomerates have to continue to try various strategies to see what works out best. Conglomerates appear to be increasingly pursuing a venture capital-style approach of investing in a number of small brands to hopefully score at least one major win.
"None of the methods are perfect, but the alternative is not keeping up with new ways of doing things," says Rachel Behm, founder of microbiome skincare brand Layers, general manager for beauty at Ignite Venture Studio and former head of Johnson & Johnson's beauty incubator. "You have to take the downside for the ability to stay competitive."