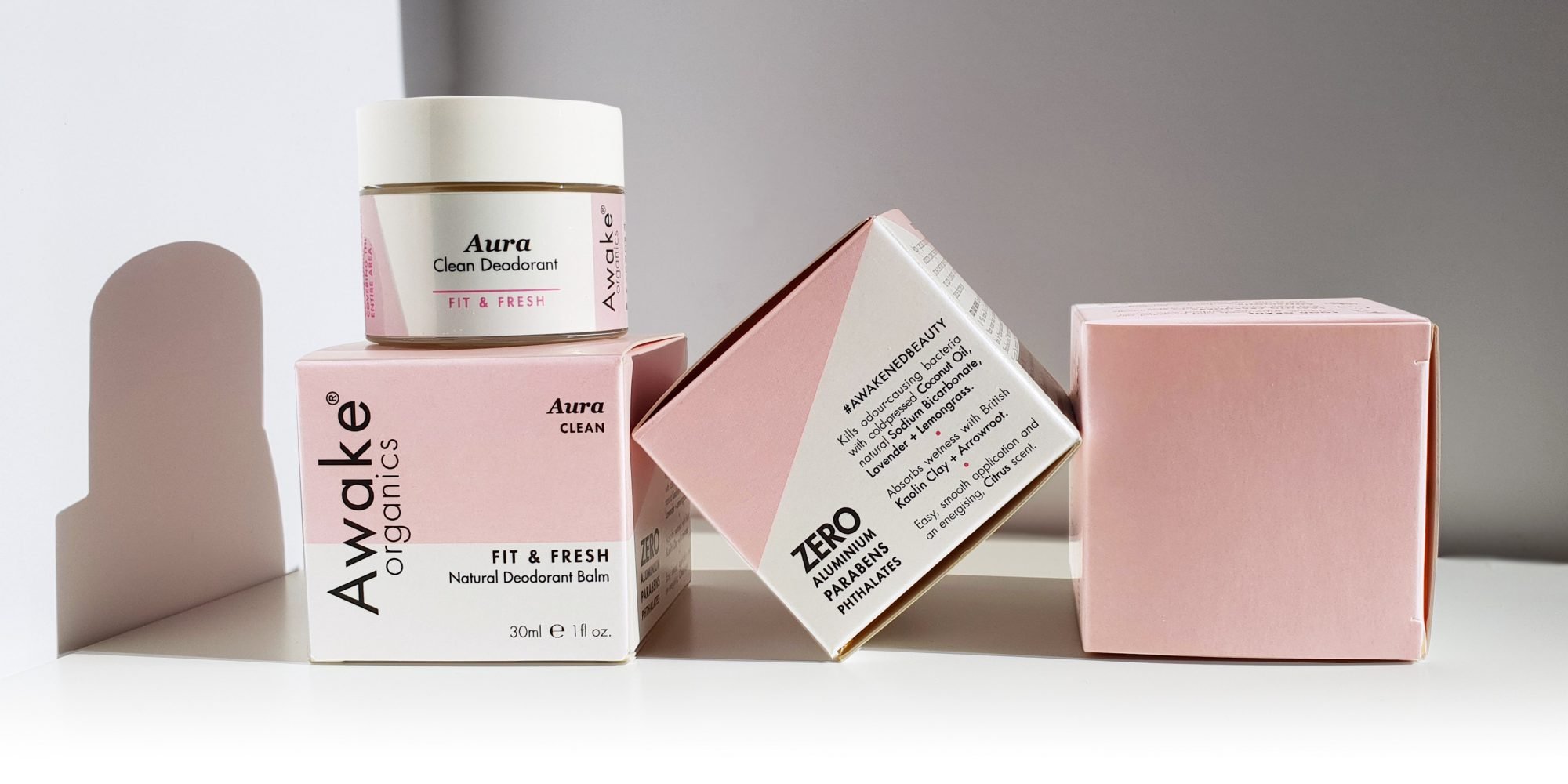 Plastic Pollution Is A Huge Problem, But Awake Organics Shows A Small Brand Can Do Something About It
Global environmental destruction is too big a problem for indie beauty brands to tackle on their own, but Awake Organics founder Melissa Kimbell doesn't believe that's an excuse for inaction.
The British natural beauty brand has launched a zero-waste program called Zero Waste 500 Club to enable customers to lessen their environmental impacts by sending glass jars back to it for refill purposes after they've used up the products within them. Simultaneously, Awake Organics is reaching out to fellow companies to take part in zero-waste initiatives to move toward a greener future.
"The public is really open to the idea. The problem is that they don't know the options out there. Brands like mine are so small in terms of the whole world. Nobody has heard of us, so how would they know we have this awesome refill program?" says Kimbell. "That's why I'm encouraging other businesses to do it as well. The program works better if more people talk about it."
Inspired by broadcaster Sir David Attenborough's plea for plastic-waste reduction, Kimbell reports e-mails were pouring into Awake Organics earlier this year asking the brand about packaging refills. She figured the Italian-made recyclable glass jars that it uses for products were sturdy enough for refills and decided to pilot the zero-waste program. The program's aim is to reuse 500 jars to cut carbon dioxide emissions by 4.3 metric tons in 12 months.
"I have a huge amount of positive feedback from my customers who say they love it."
Customers purchasing Awake Organics products are alerted to the Zero Waste 500 Club when they receive products. Orders arrive in a box containing a business reply postage label with postage paid by the brand. Customers send back empties with the postage label and box they got with their orders. They are allotted 50 points toward their loyalty reward stash for jar returns. Customers accumulating 1,000 points garner a 10% discount. Awake Organics sanitizes the containers in-house for refills.
Kimbell believes the program will be boon for customer retention. "I have a huge amount of positive feedback from my customers who say they love it," she reports. Elaborating about Awake Organics' core customers, she continues, "They are really ethically-minded. They are motivated by sustainable values. They are looking for really good quality, and they want products that work."
Retailers are increasingly concentrating on sustainability. Kimbell says the ones Awake Organics has been in contact with often drill down on its packaging. The brand recently rolled out to five Anthropologie and 10 Urban Outfitters locations in the U.K. On top of Anthropologie and Urban Outfitters, Awake Organics is sold at Juvenilis, The Kind Store, Beauty And The Boutique, Le Fix Natural Beauty Bar, Love Lula, Vida Eco Shop and Amazon Europe. This year, it's on track to match or surpass its sales from 2018, which rang in at 60,000 pounds or roughly $73,000 at the current exchange rate.
"It's hard to get somebody's attention because we are small, and we don't launch a product a month that gets everyone excited. It's really about keeping my customers."
Kimbell envisions retailers picking up on Awake Organics' zero-waste program once the concept is proven. "What I would like to do is to be able to show that, yes, it brought customers back to our website, and they bought more frequently and engaged with us more on social media," she says. "It could bring customers to retail doors more frequently. It could get them buzzing on social. Retail is looking to make richer experiences for their customers, so they should be thinking about these things."
Awake Organics has been considering the earth for a while. In its two and a half years on the market, it's built an extensive track record of sustainability efforts. Following three surveys showing its consumers value transparency, the cruelty-free brand reevaluated its supply chain to determine suppliers it could rely upon locally to diminish its planetary footprint and spotlight to let its audience in on how its products are made. Awake Organics curtailed its waste by 30% by changing its packaging design and materials during a rebrand in 2017 and, today, 89% of its ingredients and packaging come from the U.K. The brand depends primarily upon certified organic and fair-trade ingredients.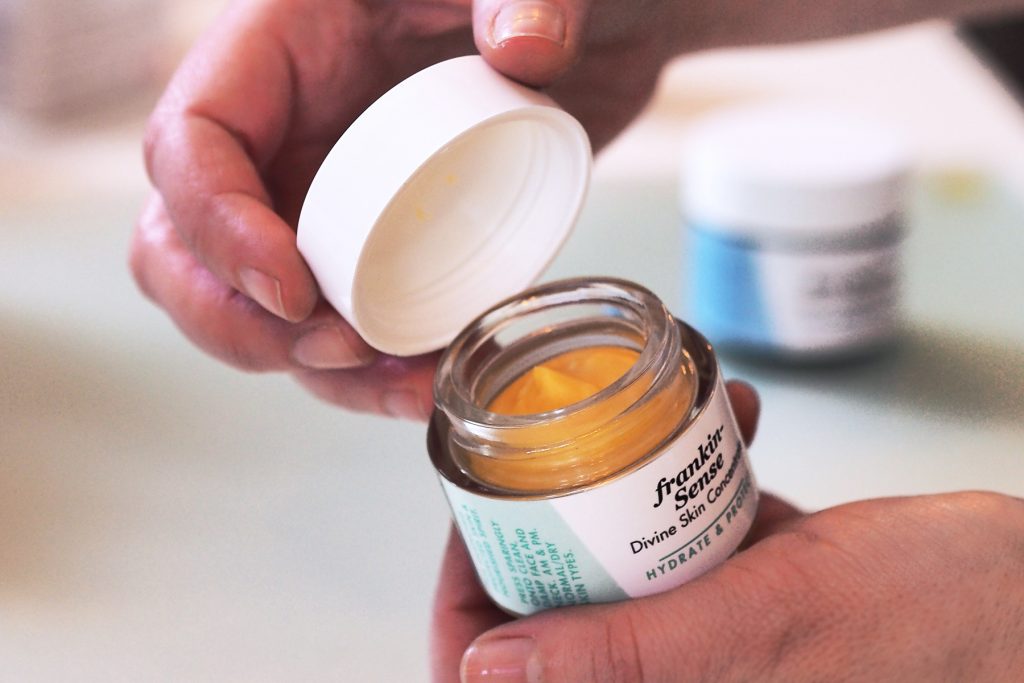 Kimbell isn't finished greening her brand and the broader beauty industry. She's focusing on releasing products that are applied regularly in plastic-free packaging to stem the tide of plastic to landfills and oceans. For example, Awake Organics will soon launch a probiotic deodorant that it touts is the first plastic-free natural deodorant for sensitive skin in the U.K. The deodorant in aluminum casing will be the brand's sixth product.
Awake Organics' environmentalism is good for business and the planet. "There are so many great new brands every day. It's competitive. It's hard to get somebody's attention because we are small, and we don't launch a product a month that gets everyone excited. It's really about keeping my customers. For me, it's a great way to do that because I'm giving them something they want," says Kimbell. "Listening to what my customers want and delivering on that has worked for us since the beginning."