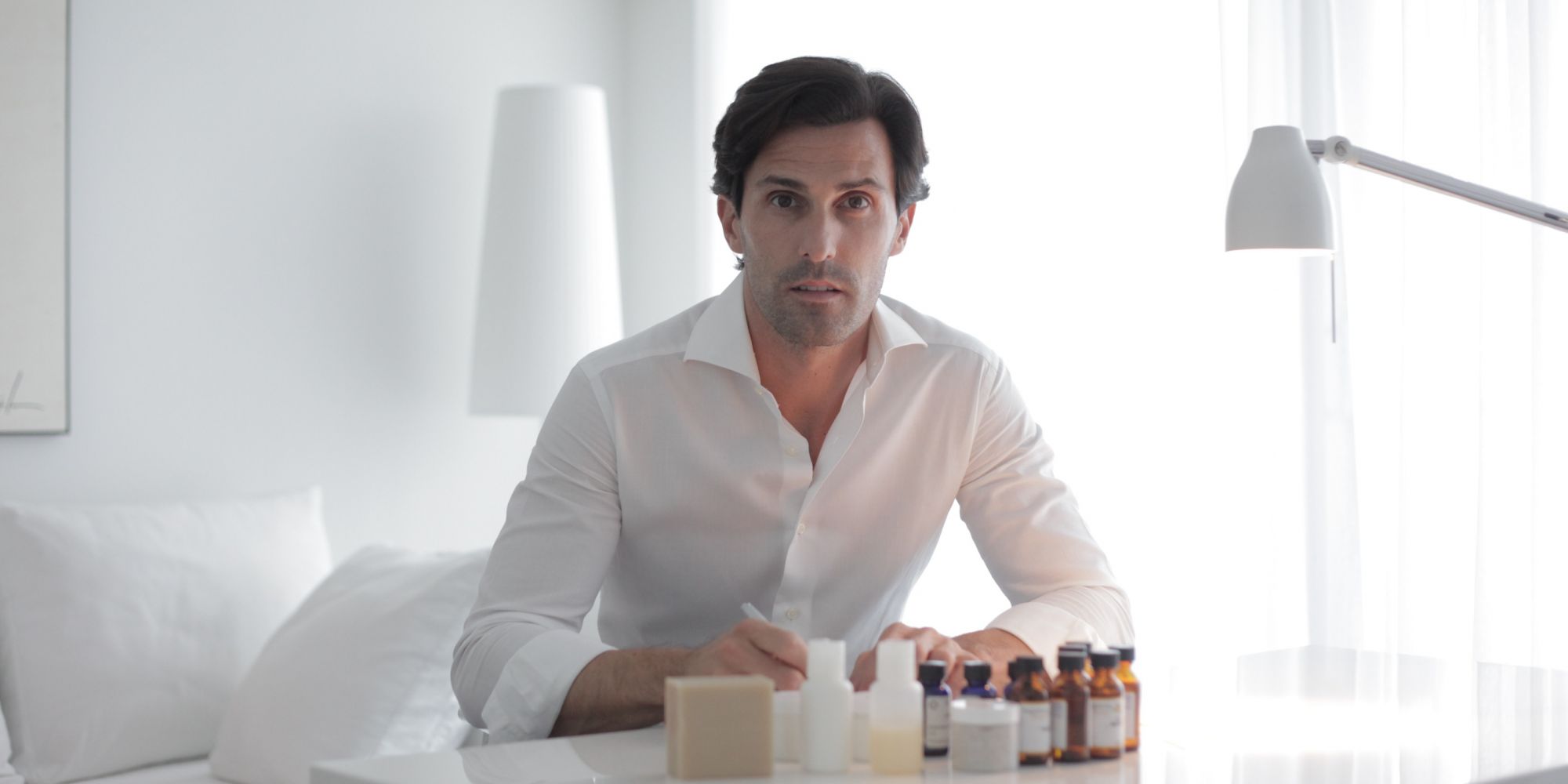 Ayres Beauty: An Experienced Beauty Exec Faces Entrepreneurial Challenges
Buenos Aires native Alejandro Rasic was no beauty industry amateur when he launched Argentina-inspired Ayres Beauty five years ago. After graduating from college in the U.S., he spent nearly two decades at Estée Lauder Companies Inc. and LVMH Moët Hennessy Louis Vuitton, where he rose to become a regional director for travel retail. But ascending the corporate ladder didn't fully prepare Rasic for the intensity of an entrepreneurial existence in which he oversees almost every detail of his brand from the caps to the barcodes. "At least twice a month, you go, basta, this is too much for my shoulders to carry," he admits. But Ayres Beauty has carried on, and Beauty Independent chatted with Rasic about how he's been able to keep it chugging.
How did the idea for your brand gel?
I would travel three weeks a month for business at LVMH, and I would listen to tango on the plane. One day, I was thinking, "I could do something with this. We could tell a story from it." It's such a sexy dance, and all these images were coming to mind: the passion of the dance, the fishnet stockings, the color of the clothes. When I quit, I wrote a page-and-a-half brief to the branding agency, which is called Conway + Partners now, and that's when we started to concept all of these ideas.
Pretend we're a retailer. Give us the quick pitch on your brand.
We bring a Latin touch to the beauty world. We offer a unique aromatherapy experience with natural products that use pure essential oils.
How much money did it take to get Ayres Beauty off the ground?
From branding to the first order, which was quite small, everything was $200,000. I used my savings.
When do you plan to reach profitability?
In the next year-and-a-half or so. Every time you are almost there, there's another round of investment you have to make to push sales and PR. We entered Sephora Europe recently.
"You have all these ideas in your mind, and not all of them come to fruition in the way you might think."
What was your initial retail distribution strategy?
Because I came from a luxury business and that's all I knew, I envisioned myself in a Sephora or department stores. Creating a brand is like having a baby. The baby walks wherever he or she wants to go. You have all these ideas in your mind, and not all of them come to fruition in the way you might think.
Ayres entered select Target stores in February of last year. Is Ayres going to remain there?
I think we are going to get out of Target because of the price point. It doesn't work for them. Eventually, we might go into Sephora USA. When you go into Sephora, it opens different doors. They call themselves the beauty authority, and they really are. For us, it's better to be in specialty stores like Sephora.
What is Ayres' price range, and how did you land on it?
Between $10 and $28. I looked at the competition: Fresh, L'Occitane, Crabtree & Evelyn, Sabon. I wanted to be as competitive as possible. We're almost the same price as Fresh, a little bit higher than Sabon and a little bit lower than Molton Brown.
What's the brand's best performing retail door?
Sephora at Plaza de la Puerta del Sol in Madrid. We have a very good one-meter gondola space there in the skincare section right next to Shiseido, and the merchandising is very attractive.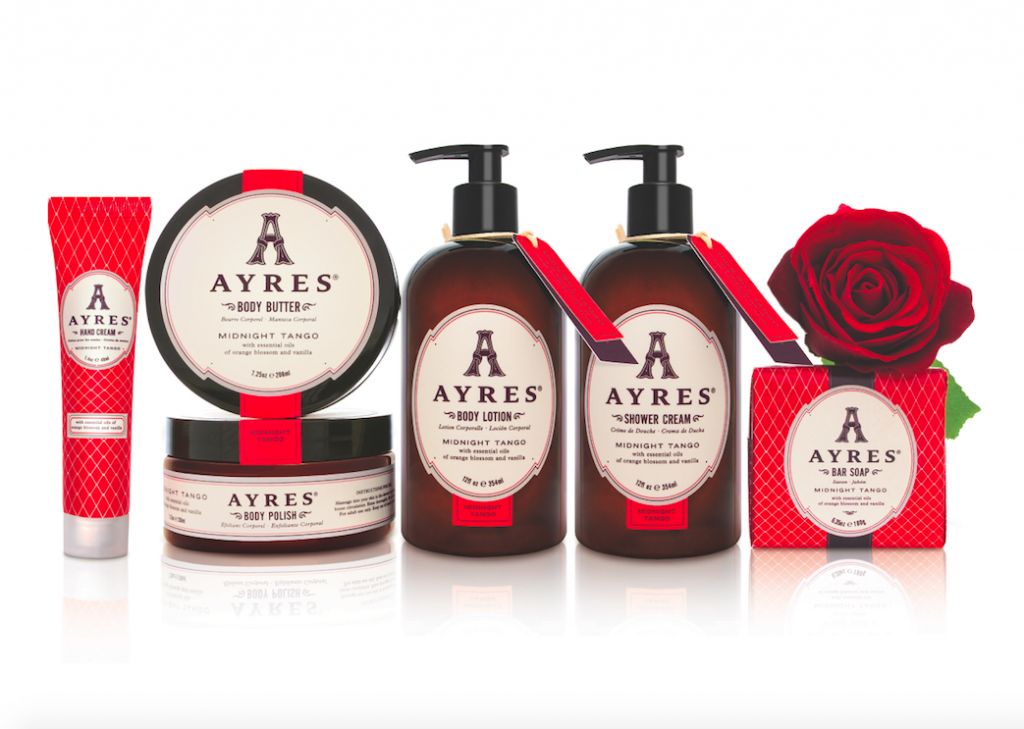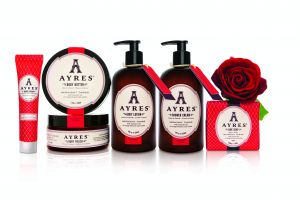 What's your hero product and why?
It's the body butter in our Patagonia collection. Normally, body butters are quite dense and greasy. The texture of ours is unique. It's a light body butter, but it's still very hydrating. It's made out of pure shea butter and jojoba, which is good for locking moisture into the skin. The scent is more commercial [than other Ayres scents] and fresh.
Do you have a mentor?  
My dad started his own company in Argentina. He's from Croatia. He's the same as me in that he's an immigrant and started his own company. He started when he was 15 and ended up with 3,500 employees. He was in poultry. Like him, I'm very persistent and consistent. He always tells me it is all about patience.
For other entrepreneurs in your boat, what suggestion do you give them for how to pull through the tough times?
People think business is about the money. It's not. It's about your psychology. You are mostly going to hear no, no, no, and you have to be very strong psychologically to continue and not give up. It requires a lot of therapy, which I do every Monday.
Do you have any other advice?
If you can, get a partner. You end up talking to yourself the entire day otherwise, and it's not healthy. It's good to get a different perspective and have a someone tell you no.
"People think business is about the money. It's not. It's about your psychology."
Was there are a rejection that particularly stung you?
C.O. Bigelow two years ago. The buyer said, "I've got your samples and noticed there's a little scratch on them, so I feel these bottles are going to scratch a lot." I thought that was a very weird way to start the conversation. This is my baby, and it seemed like she was trying to punch me down as much as possible. I look back, and it was really nothing. Now, I'm more resilient.
What's in your office that's especially precious to you?
My dog Tito. He just looked at me. Yeah, I'm talking about you. He's a Jack Russell. Even when I travel, he comes to the office because otherwise he'd be very missed.
How far out are you planning your merchandise and what's your approach to newness?
A year to nine months. It could be just a set, but you have to have newness every year for the consumer. The beauty industry reinvents itself every nine months.
What's been your biggest product fail?
We are selling online at Sephora Europe, and I told them don't order that much of the body polish. People normally call it a scrub. Our names aren't the typical names out there, and it's not an easy item because you really need to try it.
Have you raised outside funding?
I haven't so far, but I think I will. The idea for the brand is to have our own freestanding stores like Fresh or Molton Brown. I started with beauty because that's what I know, but we are going to go in different directions. It's going to be a lifestyle brand.
"I think department stores are going to disappear. People are looking for a more personalized experience, and department stores are all about the numbers."
Why are stores important for your brand even as the retail segment contracts?
The brand has a very strong DNA, and the best way to tell our story is through contained or enclosed situations like stores. If you look at brands like MAC and Make Up For Ever, they are all going into freestanding stores.
What do you think about the future of retail in general?
I think department stores are going to disappear. People are looking for a more personalized experience, and department stores are all about the numbers. I think, at some point, the world is going to go back to the original roots of what we have lost. There could be clubs where you can't use your cellphones, and shopping as an experience that's appreciated. You could do Amazon all the time, but then you're going to be in your living room for your entire life.
A decade from now, what do you hope your brand has accomplished?
That I have sold it, and I'm at the beach. I wouldn't mind if LVMH bought it because I love LVMH, and I like the way they work with the companies they buy.