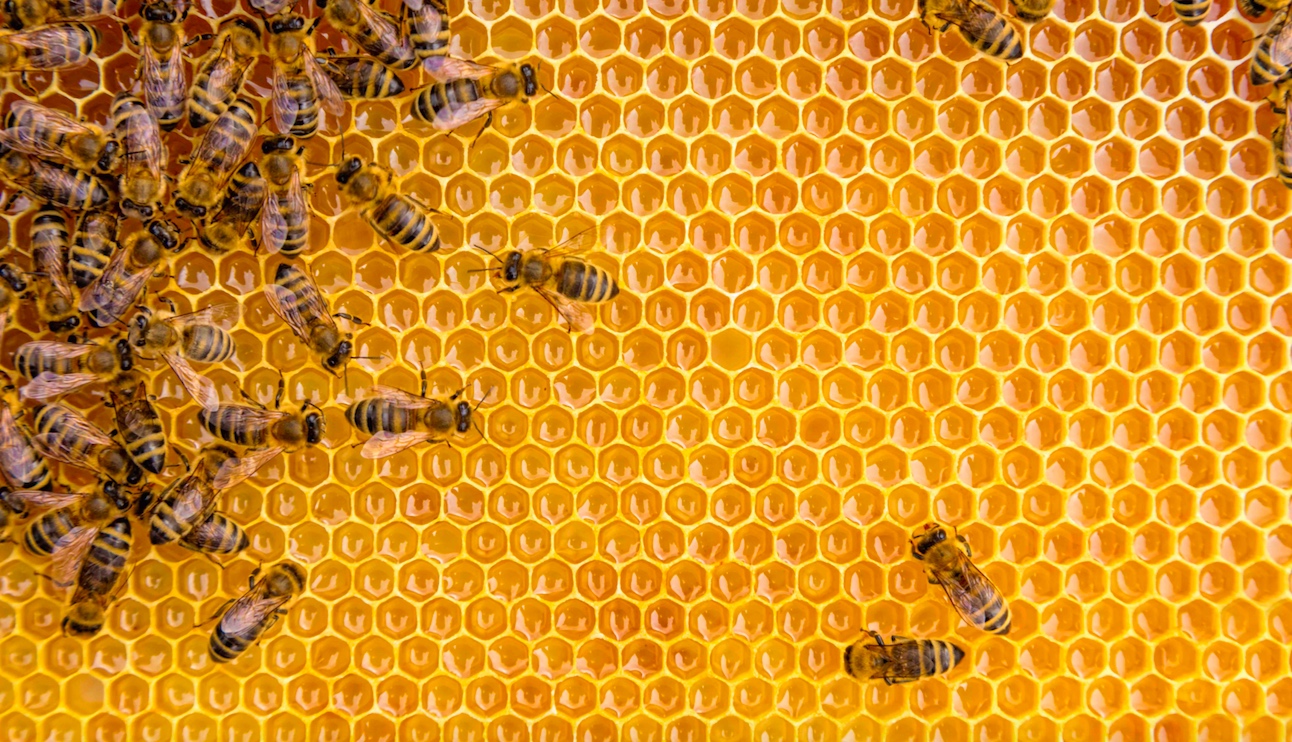 What Happens When A Beauty Brand Claims A Product Is Vegan That's Really Not?
Since Mixed Makeup founder Susan Yara revealed her connection to Naturium last month, the journalist-turned-beauty influencer has been embroiled in a controversy over how and when she disclosed her involvement in the skincare line she recommended to her followers before announcing she's its co-founder.
Backed by beauty industry veteran Ben Bennett's incubator and investment firm The Center, Naturium's direct-to-consumer offerings are catnip for so-called skintellectuals: The science-y serums are packed with popular ingredients like hyaluronic acid, plant squalene, vitamin C and niacinamide; packaged in sleek, Instagram-friendly bottles; stacked with paraben-, gluten-, fragrance- and cruelty-free formulas; and priced at $25 or less a pop.
The line is primed to give affordable skincare brands like The Ordinary, The Inkey List and Versed a run for their money, but it's facing another business hiccup beyond influencer disclosure issues—and it could cause a potential legal roadblock for Naturium. Suzana Rose, the Toronto-based blogger behind Cruelty-Free Kitty who recently penned a blog post about Naturium, explains the brand claimed its entire range is vegan, although one of its products—Quadruple Hyaluronic Serum Acid 5%—contains honey. She says, "It caused a big outcry in the vegan community."
Naturium isn't the first brand to be faulted for perplexing vegan claims. Lime Crime was accused of misrepresenting its products as vegan prior to a reformulation that made them so. On its website, the company spells out decisions to replace beeswax with synthetic wax in its eyeshadow primer Waterproof Eyeshadow Helper and Opaque Lipstick collection, and discontinue two eyeshadows with the non-vegan compound carmine. Morphe came under fire for putting carmine in a Jaclyn Hill eyeshadow palette without alerting consumers to the adjustment, which it addressed on Twitter in an effort to increase transparency around ingredient modifications. Inaccurate vegan labeling could stem from a misunderstanding of ingredient origins, misinformation from or blunders by contract manufacturers, marketing practices misaligned with product creation, poor oversight and perhaps purely ill-advised mistakes.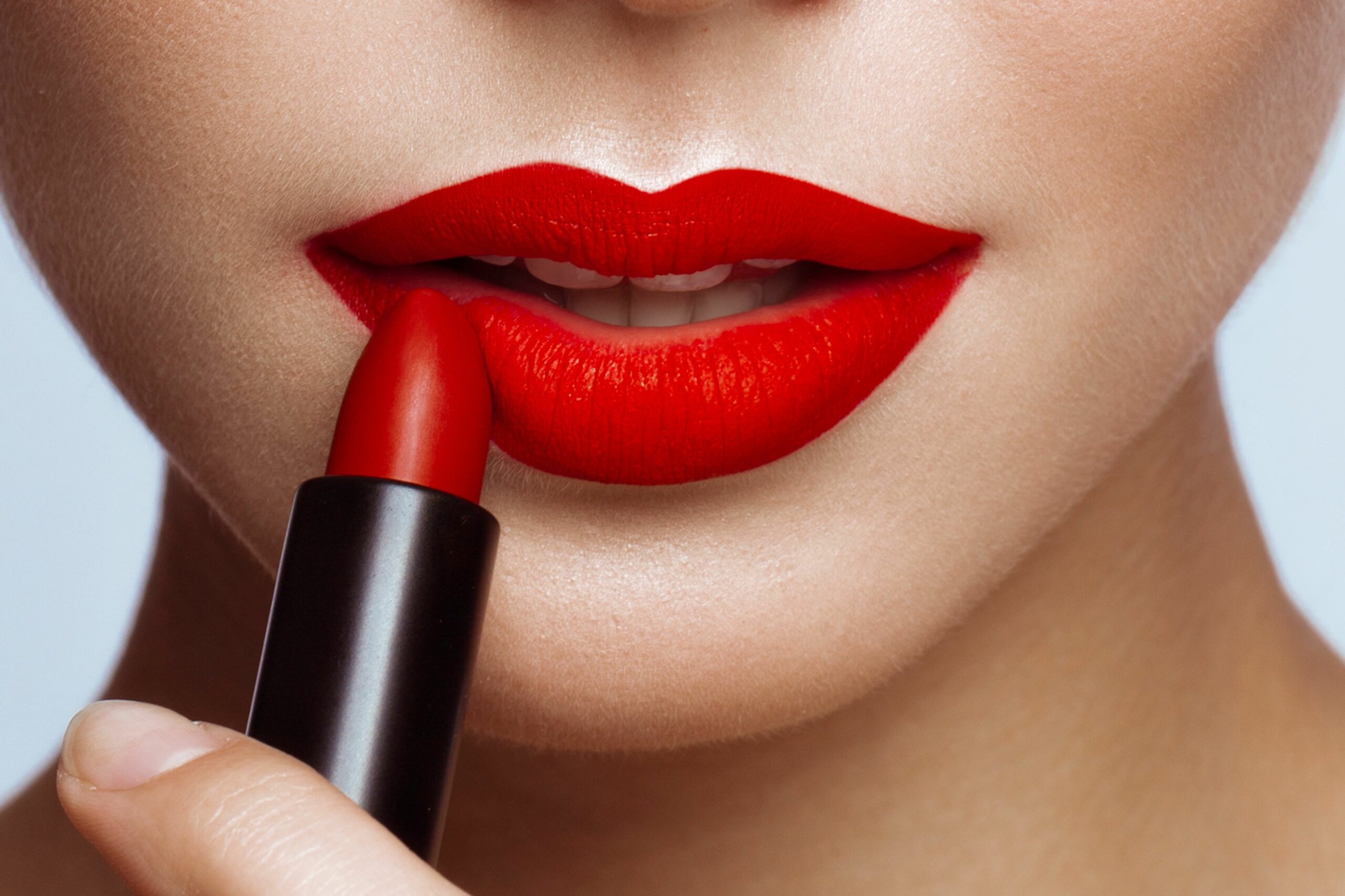 Dissimilar from marketing lingo such as "clean" and "green" that doesn't have universally agreed upon definitions, the term "vegan" is relatively straightforward: Vegan certifier The Vegan Society defines it as avoidance of all animal-derived materials. Naturium uses the terminology "vegan friendly" and refers to honey as "nectar of flowers" in its ingredient guide. These descriptors can sound like semantics to non-vegans, but they're nonstarters for a rising number of beauty consumers interested in vegan products.
According to prestige beauty sales data for the United States provided by The NPD Group, the vegan beauty category increased by 24% in 2019 while the skincare category as a whole only climbed by 7%. What's more, vegan skincare sales jumped by 15% from January to May of this year as skincare overall was hit with a 14% decrease, a statistic indicating considerable concern for formulation during the pandemic. Larissa Jensen, beauty industry advisor at NPD, says, "Consumers today are looking to purchase products that are in line with their own personal values." Brands straying from values they declare to have are being held accountable by those consumers.
With an estimated market size of $12.9 billion in 2017, the vegan beauty category is projected to reach $20.8 billion by 2025, a spike Grand View Research credits to millennial buying preferences. A quarter of 26 to 35 year olds classify themselves as vegetarians or vegans.
"Vegan is a badge that brands now lead with."
It's palpable growth Elena Severin, director of brands at The Detox Market, believes is transforming the beauty landscape. "Ingredient safety, sustainability and cruelty-free are three pillars in the green beauty world. Vegan is becoming a fourth pillar," she says. Of the 373 product submissions The Detox Market has fielded since the beginning of the year, Severin divulges 58% are vegan. She says, "Vegan is a badge that brands now lead with."
Vegan products aren't simply important to companies vying for space on clean beauty store shelves. Social media-savvy DTC companies are steering clear of animal products, too. KJ Miller and Amanda Johnson, for example, started Mented Cosmetics three years ago with a mission to offer nude lipsticks to women of color, but knew that formulating with animal-derived ingredients would be a misstep despite potential obstacles in R&D. "It definitely takes more time and often more money to formulate all-vegan products," says CEO Miller. "Our customers expect high-quality ingredients and being vegan helps us deliver on that expectation."
Cosmetic chemist Laura Lam-Phaure points out plenty of alternatives exist to non-vegan ingredients, but suggests animal-derived ingredients come with advantages that can be appealing to brands like faster product development with more reliable results. She says, "Some of the plant-based alternatives have not been around for as long, so testing them in different types of formulations can get sketchy because, sometimes, you really don't know if it's going to work in your formulations."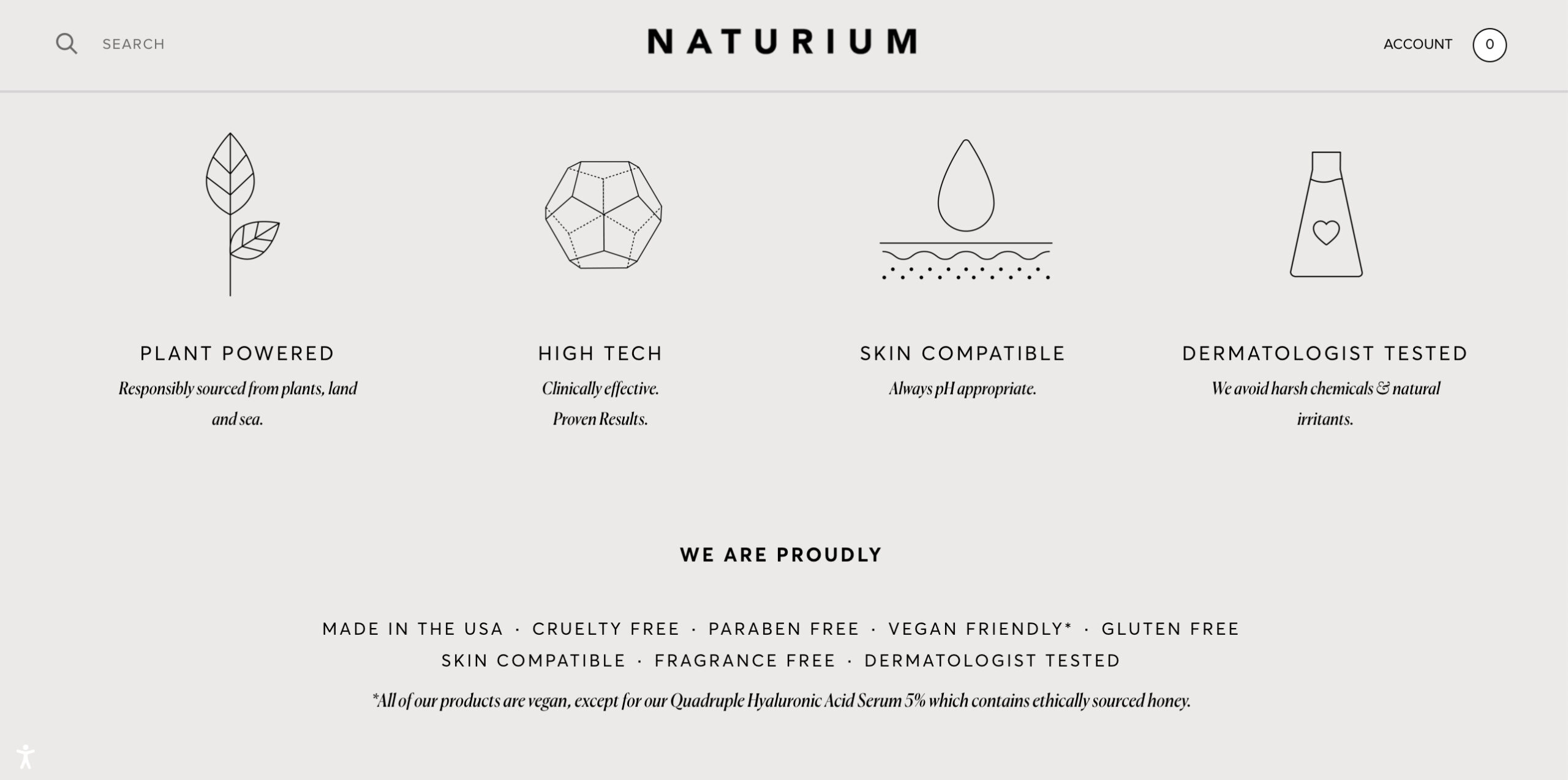 Lam-Phaure details honey and beeswax; lanolin, wax secreted by the sebaceous glands of wool-bearing animals; carmine, a bright red pigment from insects; and stearic acid, a saturated fatty acid found in lard and tallow, are some of the most common animal-derived ingredients today. Sheep placenta is also popular and commands a high price for purported anti-aging benefits, while gelatin made from the bones, tendons and ligaments of cows and pigs is in beauty products like body lotion.
"It can be difficult for [a vegan alternative] to live up to its animal-derived counterpart," says Lam-Phaure. She stresses the term "vegan" is "not regulated by the U.​S. Food and Drug Administ­ration (FDA), which means anyone can define it in their own way." In the beauty industry, certifiers such as The Vegan Society as well as Vegan Action and PETA have stepped in to clarify what policymakers haven't.
Rose says the lack of regulation breeds what she dubs "bunny washing" or brands making misleading cruelty-free and vegan claims. One common point of confusion, she highlights, is the difference between vegan and cruelty-free, a term communicating that brands don't test on animals. They're frequently uttered interchangeably, but, in reality, aren't interchangeable. However, they often go hand in hand. Rose says, "For most vegans, products need to be both cruelty-free and vegan."
"If a beauty brand is claiming that a product is 'vegan,' the product should be completely free of animal-derived ingredients."
There are possible consequences for making erroneous vegan claims, says Danielle Garno, head of law firm Cozen O'Connor's fashion, beauty and luxury goods practice. "[A brand] could be sued for false and deceptive advertising practices by consumers who purchased the products and were misled by the claim that the products were vegan when, in fact, they contained animal-derived ingredients," she says. "It is also possible that enforcement agencies like the FTC [Federal Trade Commission] may bring an action against the brand for violations of Section 5 of the FTC Act, which prohibits deceptive advertising."
An FTC representative says vegan claims have traditionally been handled by the FDA. Still, the agency has dealt with false beauty claims. In a response to an FTC complaint that it improperly marketed products as "100% organic" and "certified organic," the company formerly known as Truly Organic paid $1.76 million in a settlement. Truly Organic has changed its name to Truly Beauty.
On top of penalizing Truly Organic for its deceptive organic claims, the FTC mentioned Truly Organic advertised its products as vegan even though they contained non-vegan honey and lactose, and stated it bars the company from making incorrect vegan claims. As a result, the FTC set a precedent for vegan claim enforcement. If the regulatory agency receives complaints, a brand may be subject to civil penalties up to $43,000 for a violation.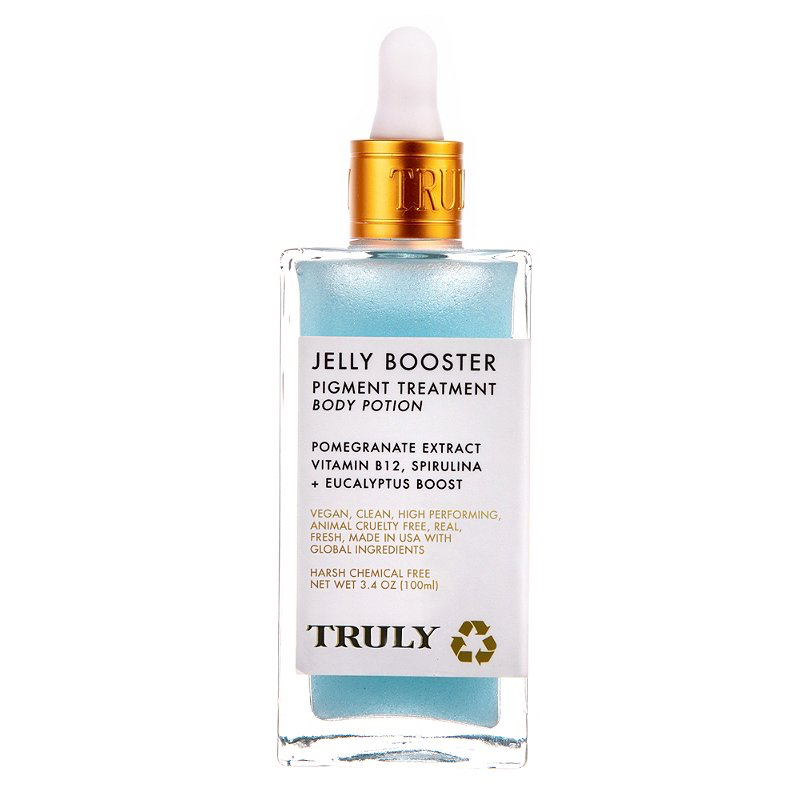 In short, beauty brands should apply the claim vegan carefully. Garno underscores, "If a beauty brand is claiming that a product is 'vegan,' the product should be completely free of animal-derived ingredients and should also not be processed or manufactured where it can come in contact with non-vegan ingredients." On her blog post, Rose notes Naturium removed the vegan claim from the serum with honey and added to its About Us section, "All of our products are vegan, except for our Quadruple Hyaluronic Acid Serum 5% which contains ethically sourced honey." Naturium didn't respond to a request for comment.
Rose cautions beauty brands that consumers are watching closely. "More and more, we care about the ethics behind the products we use and the brands we support," she says. "Animal testing and the use of animal-derived products is definitely part of this ethical awakening."
KEY TAKEAWAYS
Mixed Makeup founder Susan Yara's skincare brand Naturium has been accused of misleading consumers with inaccurate vegan ingredient claims. It's not the only brand that's been criticized for making vegan claims while having non-vegan ingredients in products. Lime Crime and Morphe are among the others.
Vegan and cruelty-free descriptors are often confused, but have different meanings. The former means avoidance of animal-derived ingredients, and the latter refers to no animal testing.
Common animal-derived ingredients include honey and beeswax; lanolin, wax secreted by the sebaceous glands of wool-bearing animals; carmine, a bright red pigment from insects; stearic acid, a fatty acid found in lard and tallow; sheep placenta; and gelatin made from the bones, ligaments and tendons of cows and pigs.
The prestige vegan beauty category has been growing in the United States. According to The NPD Group, it was up 24% in 2019 while skincare as a whole only grew 9%, and up 15% from January to May this year while skincare overall decreased by 14%.
A quarter of 26 to 35 year olds reportedly identify as vegan or vegetarian.
Formulating with vegan ingredients can be more costly, time-consuming and unpredictable than formulating with animal-derived ingredients. However, there are plentiful plant-based alternatives to most animal-derived ingredients common in beauty products.
Making erroneous vegan claims can result in legal trouble for brands. The Federal Trade Commission made that clear in a case involving a brand formerly known as Truly Organic that claimed products with lactose and honey were vegan.