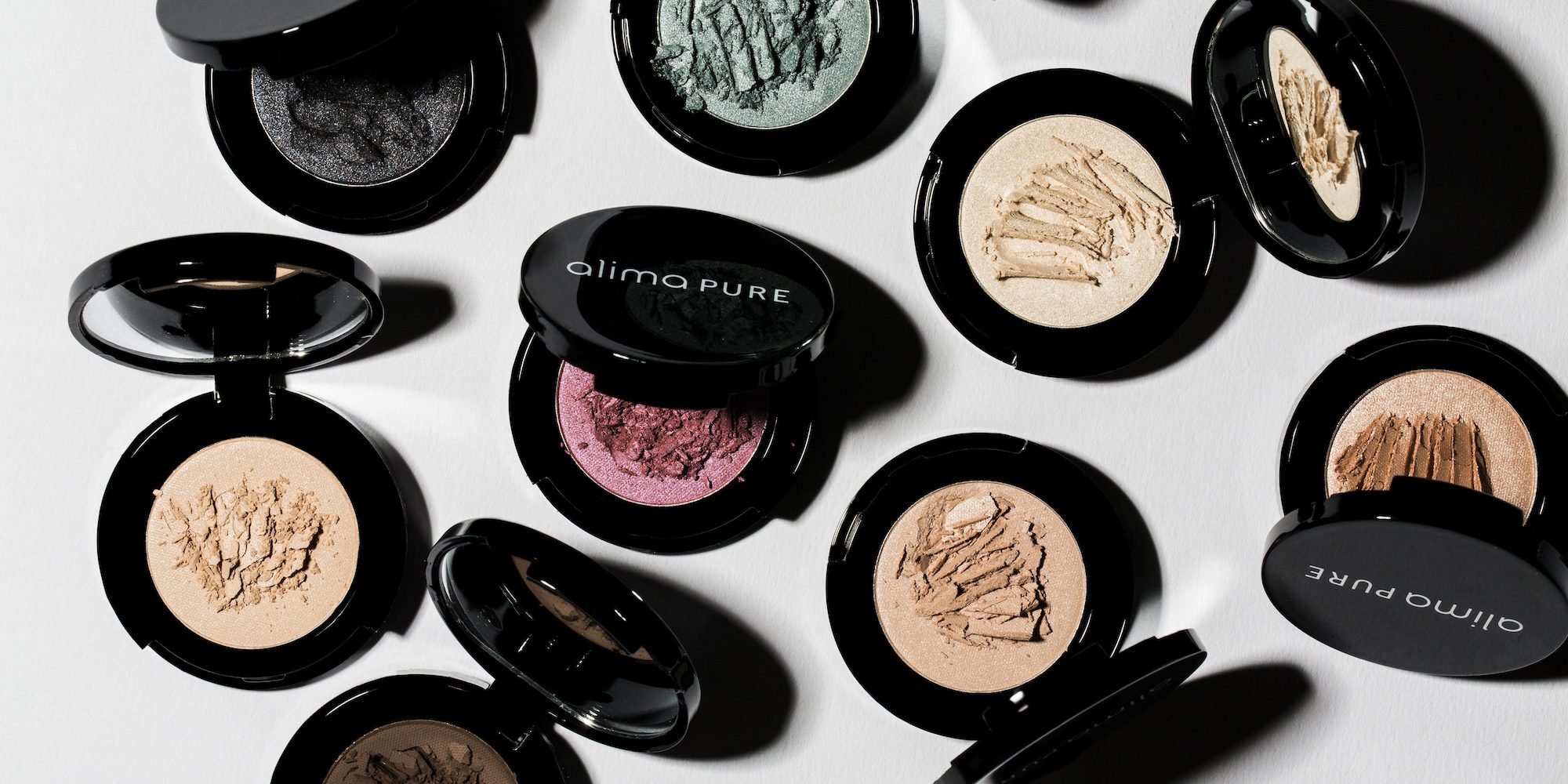 Beauty Brands Spill The Beans On The B Corp Certification Process
Certified B Corporations are about purpose, not simply profits.
To be more specific, the website of B Lab, the B Corp certifying organization, stipulates companies receiving the B Corp designation "meet the highest standards of verified social and environmental performance, public transparency and legal accountability." The number of B Corps has been steadily growing, and there are now over 3,000 around the world in industries as diverse as apparel and waste management. There are 101 in the home and personal care category today, up from 38 in 2014. The home and personal care companies that have achieved B Corp status range from industry leaders to emerging disruptors. Among them are Davines, Captain Blankenship, Eminence, Dr. Bronner's, Dr. Hauschka, Sundial Brands, Tom's of Maine, SW Basics, Beautycounter, EO Products, Ethique and Prose.
Not every company is appropriate for the B Corp certification. The standards are incredibly stringent. Is the labor-intensive certification process worth it, especially for entrepreneurial brands? To find out, Beauty Independent spoke to executives, industry experts and brand founders who have successfully completed the certification process about what it entails, why they did it and whether they recommend other brands follow suit.
The Ins And Outs Of Certification
To become a certified B Corp, a company must meet a minimum verified score on the B Impact Assessment (BIA), a rigorous, 183-question assessment of its effects on workers, customers, community and the environment. For transparency, a tenet of B Lab, all B Impact Report scores of certified brands are made available at bcorporation.net. "B Corps also must amend their legal governing documents to require that they consider the impact of their decisions on all of their stakeholders, not just shareholders," says Hannah Munger, spokeswoman for B Lab, the nonprofit granting B Corp certification. 
The questions probe five areas: governance, which looks at mission and engagement, corporate accountability and transparency; workers, which encompasses compensation, benefits, training, ownership, management and communication; community, which covers job creation, diversity, civic engagement, giving, local involvement, suppliers, distributors and products; and environment, which assesses inputs, outputs, land, plant, transportation, distribution, suppliers, toxic reduction and remediation, and the office. The median score for most businesses who take the B Corp assessment is 50.9. To be certified, a company must score an 80 or above.
The annual certification fee for B Corps in the United States and Canada ranges from $1,000 to $50,000-plus depending on their revenue. Corporations are required to recertify every three years. "They do so by submitting a new BIA with updated answers, providing any necessary documentation and verifying that they have met the legal requirement," instructs Munger. "The recertification process is designed to regularly measure and manage a company's impact."
The Certification Process
Munger estimates that the length of the certification process typically takes between four to six months depending on the size, age and complexity of the company, but many beauty brands report a longer timeline. Jared Pobre, co-founder of Caldera + Lab, says it took 20 months for the direct-to-consumer men's skincare company to get certified. "We spent 12 months filling out the application and another eight months once the application was submitted," he shares. After the application is submitted, B Lab usually has follow-up requests for documentation supporting the answers given on the application. 
Thomas Moran, co-founder of vegan skincare and haircare range Teadora, says, "You finish out all those questions, and you have to document everything and, then, they're going to come back to you with things like, 'OK, prove that this percentage of your purchases was from a company that was majority owned by women or individuals from underrepresented populations, show all of your purchases, what percentage and so on.'. It's very, very detailed if you're not planning for it." Teadora launched in 2015 and was first B Corp certified in 2016. The company has been designated "Best for the World" and "Best for the Community" annually since 2016, an honor bestowed upon the B Corps earning scores in the top 10% on the B Impact Assessment in environmental, community, customer, worker and overall impact categories. Moran says, "We said from the very beginning we want to be the Patagonia of the beauty industry." He also tells Beauty Independent that while approximately 3,000 brands have become certified, about 50,000 have gone through the certification process, a success rate of less than 1%.
Caldera + Lab holds several sustainability and better business certifications, including Made Safe, Leaping Bunny and Ecocert. Pobre describes Ecocert as the second most difficult certification, and that the efforts for the other organizations were good prep for the B Corp process. He says, "Since we went through all those other certifications first, B Corp certification wasn't as difficult as it could have been." 
Brands that cleared the certification process at a faster pace often knew prior to launch they wanted to become a B Corp and structured their businesses from the outset to meet B Corp requirements. Moran attributes his team's pre-launch commitment to being B Corp certified for Teadora's ability to move through the process in their first year in business. "We looked at the assessment as we were building the company, in adopting things like our governing documents," says Moran. "We said, 'What do we need to be successful in this?' We started that way."
Beekeeper's Naturals founder Carly Stein didn't discover the B Corp distinction until after she launched her propolis-infused wellness range, but made short work of the certification process because her burgeoning company's values were intrinsically aligned with those of B Lab. "I was a beekeeper before I started the company part, it was truly my passion project. That gave me a lot more freedom to build what was my dream, and something that I've been truly passionate about is the health of pollinators and the bees and having an impact on our environment," she says. "At every level of production, our company was essentially built to support that mission. So, as we were going through things [for certification], a lot of the stuff that typically companies have to do over and come back to was really built into our entire supply chain and the ethos and structure of the company."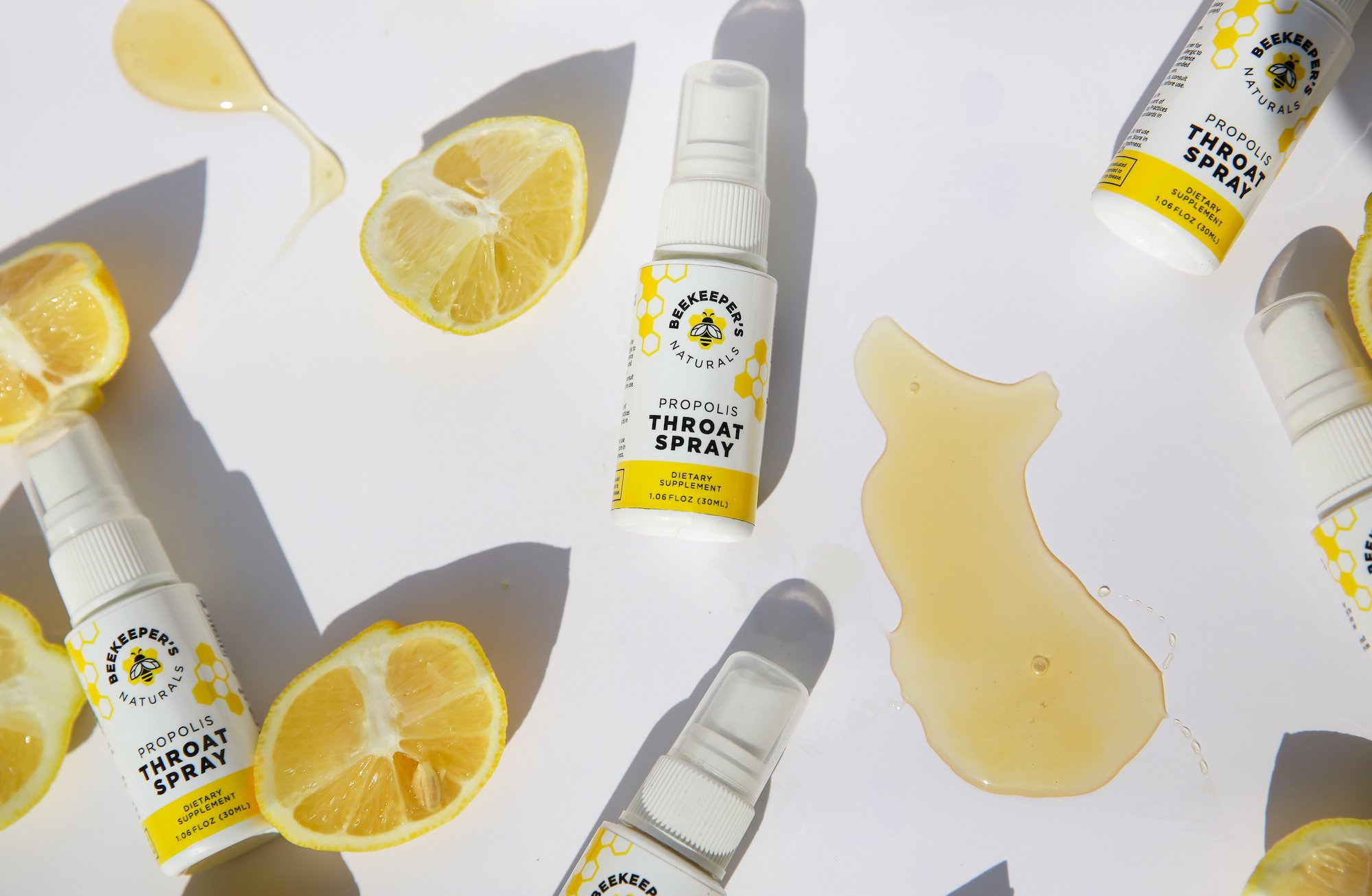 Stein says the certification process occupied a few months, with her company only hitting a few paperwork snags. "We had all the sustainability stuff in order, but I didn't have the level of reporting [necessary]," she admits. "I would be asked for stuff and be like, 'OK, I need to go get these agreements for you.' So, going through it was more onerous because of reporting." Stein continues the endeavor didn't cost her company much beyond the certification fee, which was sizable to her at the time. Pobre, whose operation was significantly bigger than Stein's at the time of his company's certification, estimates the process cost about $50,000 in expenses on top of the fee, including labor and legal costs. Moran says with the certification fee, Teadora spent a total of $5,000 on its initial certification, mostly in man hours and legal fees.
Even brands that only have to recertify hold that the length and labor-intensiveness of process must be considered. "It's incredibly time-consuming," says Urmila Ratnam, CEO of clean color cosmetics brand Alima Pure. "It takes you away from your core business for a while. It does. You have to make the commitment to say, 'I'm going to spend all these hours over all these weeks to put this documentation together and set goals for the future, and have the back and forth with their team.'" Alima launched in 2000 and has grown to 14 employees with annual revenue in the $1 to 5 million range. In 2008, it became the first color cosmetics brand ever to become a certified B Corp. Today, there are still only a handful of color brands that are certified.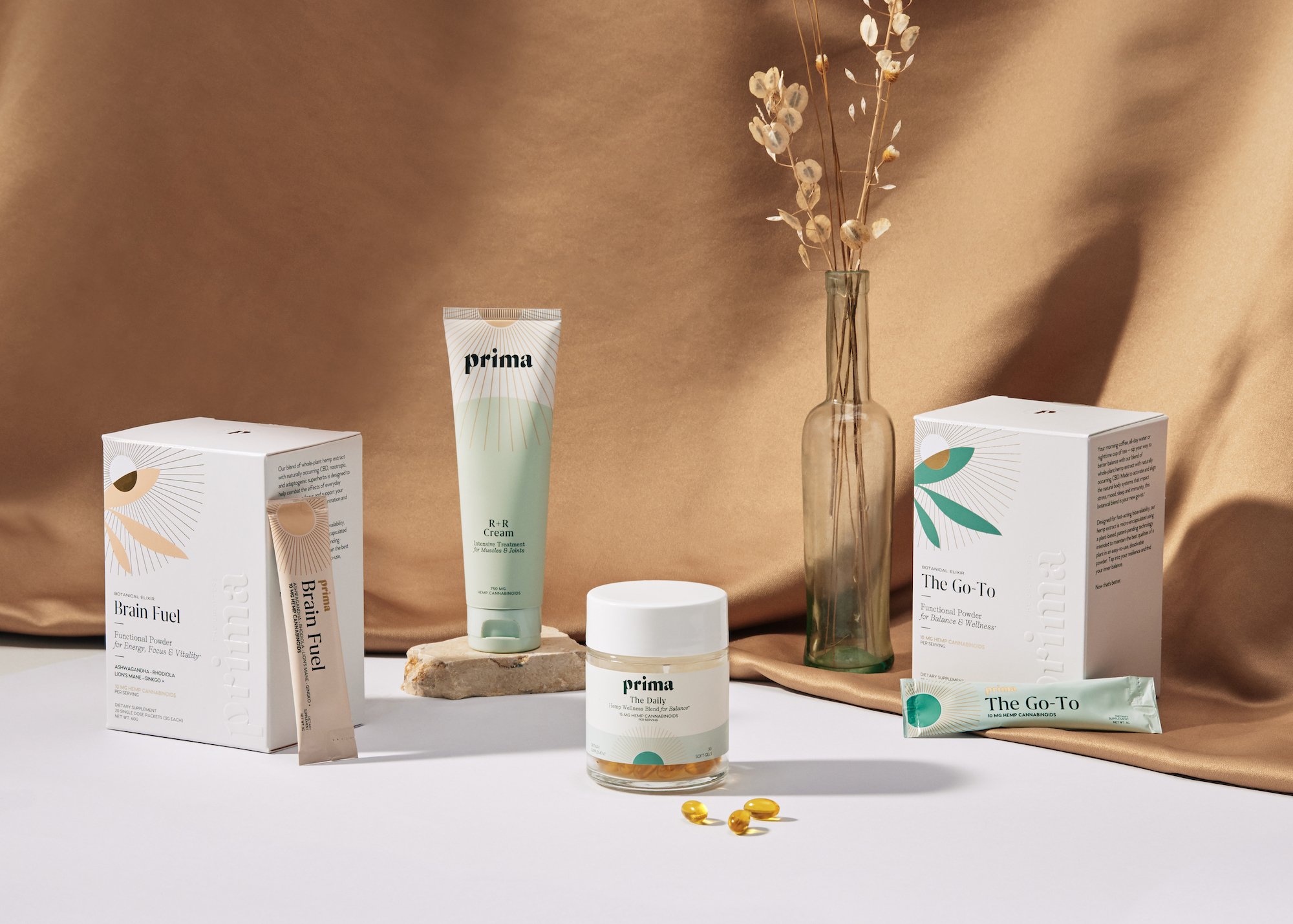 B Corp Certification Challenges
While brands that become B Corp certified invariably conclude the process is worthwhile, it's not without challenges. Many entrepreneurial brands consider the employee policy mandates to be the most difficult aspect. Companies have to implement the internal structure necessary to not meet B Lab's requirements and also provide proof that they are met.
Ratnam details B Lab scores every aspect of a company's employee policies, including diversity, benefits, leave and bonus structure. "It was very, very thorough," she says. "Things like our year-end bonus, [they wanted to know] what is the policy around that? Does everybody who works for the company get the same bonus? Fortunately, for us, it was not difficult. On that bonus question, everybody who's working at the company at the end of the year gets essentially the same bonus. If we're able to afford to do one, it's the same dollar amount. It has nothing to do with how much you earn. They're looking at how inclusive are you in your company culture."
Serial entrepreneur Christopher Gavigan has helmed two certified B Corps, The Honest Co. and Prima. He advises businesses to not let growth outweigh values. "I think early-stage businesses, you prioritize brands and you prioritize products, and you don't prioritize people and practices and processes," he says. "You need to really plan against that because, at the end of the day, people are your greatest asset. You have to be willing to say where you need to improve. Especially on some of the governance and human capital pieces, there's a huge social accountability piece within the B Corp structure. How do you treat your employees, what's the level of professional development and services and benefits that you're providing?"
Gavigan adds that the certification process can unearth where an organization is falling short of employees, giving leadership a chance to correct issues before they fester, and before disgruntled employees take their tales public. (See Away.) "We don't live in a perfect world. As a business, you have to commit to getting better, incrementally, day over day. A lot of businesses love shiny marketing copy, 'we're amazing', and not, 'there's work that needs to be done,' You need to talk about it because investigatory reporting and platforms like Glassdoor talk about it, and people can really know the truth behind brands."
Established companies with longer histories are met with challenges caused by past human resources practices that don't measure up. When Andrea Blieden, general manager of the U.S. for The Body Shop, was going through the B Corp certification process, the many changes The Body Shop had gone through proved problematic for the B Corp process completion. "The hardest part for us [in the U.S.] was creating the HR reports and people reports that never existed in the past," says Blieden. "It required going back in time and looking at appointment records and things like that. We were privately-owned, got acquired by L'Oréal, now acquired by Natura, you can only imagine. The HR reporting I remember being quite a challenge. We had to dig through paper files."
Newer companies like Beekeeper Naturals face challenges because they don't have the current means to change. "We still currently we have used bubble wrap, which definitely isn't my favorite, but [B Lab] had an ability to benchmark that versus other CPG companies," says Stein. "Even with that stuff, we were still in line." Stein is committed to changing less sustainable business practices as soon as possible. She says, "Structurally and financially, we have to get to a place where we can." In October, Beekeeper's raised $3.5 million from Sonoma Brands in a series A funding round, funding that will enable it to improve practices.
Many companies go through the certification process knowing they will not score the 80 points to be certified. At a panel discussion on sustainability hosted by London Beauty Week last September, executives from Weleda and Aromatherapy Associates both said they went through the arduous certification process to unearth their organizations' least sustainable practices. "We encourage companies, even ones that aren't considering certification or weren't able to attain certification, to use the BIA as a tool to better their business," Munger instructs. "The BIA shows companies areas where they can improve and provides them with feedback and solutions."
The process may be more difficult for larger companies due to their more complex structure and governance. However, it's certainly not impossible for large companies to certify, there are many large companies that have done so.
Investor Awareness Of Certified B Corps
Brands state that the awareness of and interest in certified B Corps among investors is mounting, albeit modestly. "I know of a few funds, they call them impact funds or impact investors, that are specifically focused on healthier solutions [and] healthier, safer brands that believe in a purpose-driven mindset for the founders and for the product. They're harder to come by, smaller, niche," says Gavigan. "I'm only going to build a brand that has a social good component built into the fabric and DNA. It's acknowledged and no one has ever asked me to reconsider it because they know I'll just stand up and leave the room."
Stein wishes there was greater awareness of B Corp certification in the investor community. "I'll go into meetings leading with it, talking through it in our deck, and people are happy to see it, of course, but it's certainly not the first question," she says. "I could see how, potentially, smaller companies, because their investors don't care about it, they're not super incentivized to go through all of that." Stein puts onus on the investors to indirectly push the B Corp agenda wither their checkbooks. "It should be a mandatory thing that you pass on an investment if they're not [certified]. Investors are the people who are in a real position of power, and we definitely have some investors who care," she says. "I think it would be really cool to see people stick their hands in a little bit more and make decisions with that as a heavier factor weighing in on everything."
Moran believes a mix of consumer sentiment and political shifts bode well for investment in B Corps. He says, "I noticed more chatter around B Corps as a criteria for investors. Not big yet, but I do anticipate that, if the Democrats win the presidency, climate change will become a much bigger deal than it already is, and that may very well be a tipping point." Investor David Fife, partner at private equity firm Nextworld Evergreen, believes the tipping point has already arrived in favor of B Corps. He says, "B Corps are the new normal. Social media has become way too crowded with too many influencers and confusing messaging, so brands need to go back to basics. Emphasizing your tribe of consumer followers and commitment to building clearly defined loyalty based on a core set of values is the best way to align consumers, products and brands, but it has to be authentic, not just a marketing plan."
Rising Consumer Recognition
None of the brands we spoke to cited B Corp certification as a sales driver or relationship builder with retailers. Still, all declare not only rising consumer awareness about B Corps that brings new shoppers to their sites and shelves, but also a desire from customers to only buy from companies that embody the qualities demanded by B Lab.
Blieden, who oversees 1,000 The Body Shop employees across 109 retail stores and offices across the U.S., argues consumer sentiment is on the side of B Corps. "When you look at what's happening in this world, it's going to mean more and more for companies to become B Corp certified over the next couple of years," she predicts. "Consumers are starting to engage with brands on a different level. It's not just about the products anymore, it's about who the brand is, their impact in the world, what are they doing to change the world, not just keeping the world the same. What are they doing as a bigger organization with a voice to make change? Everything shows that the coming generation cares more and more about a brand's story and values."
Blieden adds that employee education is key to consumer awareness. "While we were going through this process, I visited quite a few different companies that were B Corp certified. What I was most interested in were how were employees at all levels speaking to it because, if you can't speak to it with customers, then it falls flat," she says. Blieden observed through the visitations that some companies invested in employee education focused on B Corps and some companies did not. She shares, "The companies who had not, you could really tell that consumers were walking in and out of their places of work without any extra information around why B Corp certification is so important."