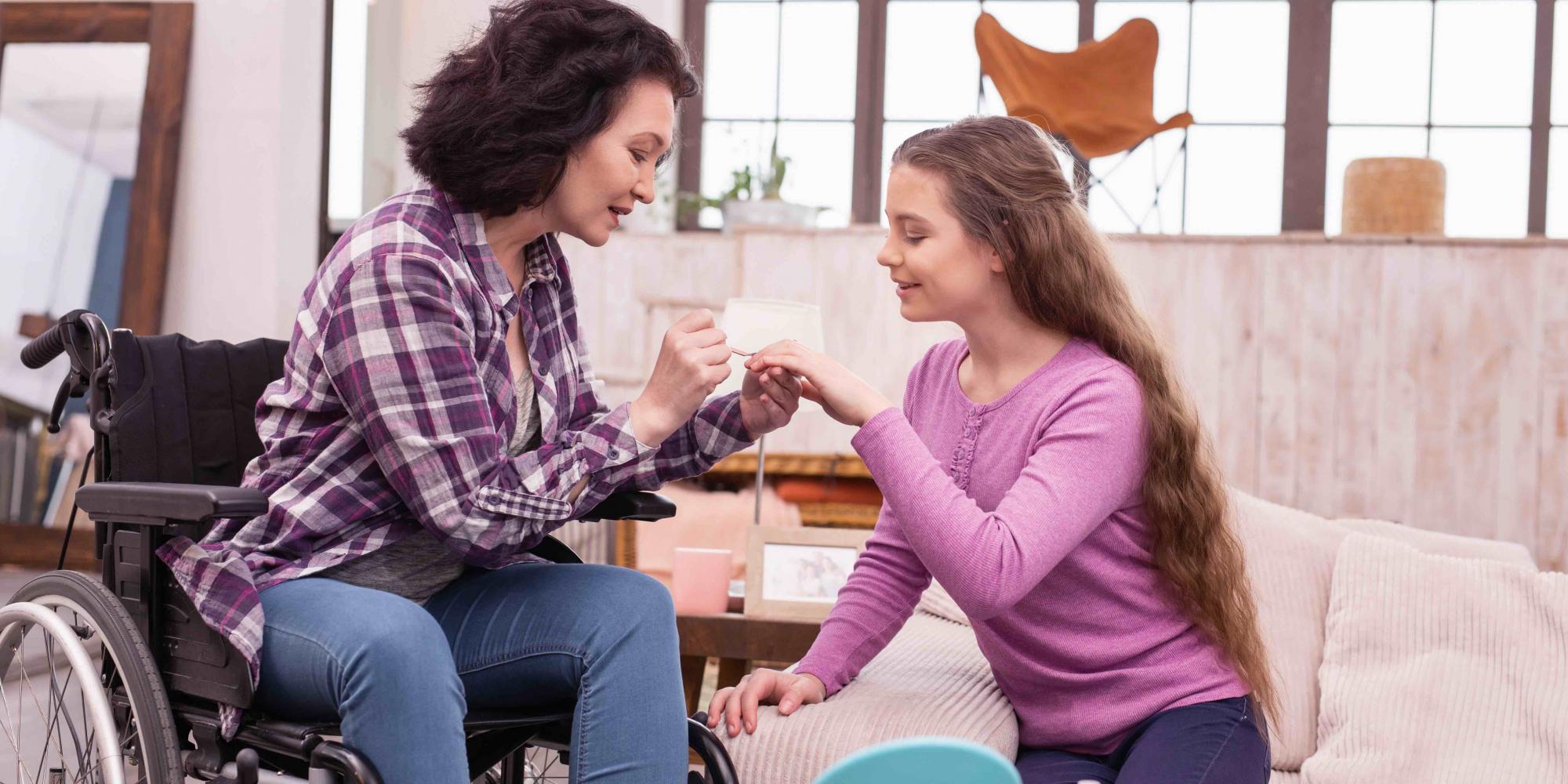 The Beauty Industry Is Overlooking People With Disabilities. How Can It Better Address The Huge Consumer Group?
Veronica Lorenz was working as a makeup artist on the set of "The Hunger Games" when doctors discovered a benign tumor on her spinal cord. A series of surgeries to remove it and treat subsequent infections caused her to eventually lose all feeling in her hands. Around the same time, the idea for a makeup stamp popped into her head.
"We had to be really creative on set, and nothing was off limits," she recalls. "I had gone to an art store, came across the stamp section, and I realized I could just stamp something on someone's face and, then, it would be the same every day for continuity, and it would be easy and fast. It got me thinking that it could also be great for a winged linger. So, soon as the movie wrapped, I came back home, and my husband helped me make a little DIY liner stamp, and lo and behold it worked."
Lorenz completed the first prototype right before her last surgery, which effectively ended her face-painting career and made doing her own makeup hard. After scouring the internet for tools that could help and coming up empty, she decided to turn her prototype into a business and introduced The Vamp Stamp. "I knew things were going south [with the strength in my hands], and it just so happened that I had come up with this idea that I absolutely needed," she says. "I dove into creating the business because it was easier to do that than to wallow in self-pity."
The Vamp Stamp has paid off personally and professionally for Lorenz. "I actually tried using a pen liner to do my wing the other day just to see if I could do it," she says. "It was not pretty. It was laughable." Since her brand began, feedback has poured in from people like her for whom wielding traditional liners is challenging. "We constantly get comments on Facebook and emails that say, 'I have shaky hands and you saved me,' or 'I've got MS and, now, I can do a winged liner again.' Or even other women who say they're severally disabled, and the product makes it easy for their husband to use on them."
The beauty industry has made a lot of noise lately about race, gender and age inclusivity, but The Vamp Stamp is one of a small number of beauty brands taking people with disabilities into account. Herbal Essences is another. It recently garnered headlines for unveiling shampoo and conditioner bottles with raised lines and dots to aid visually-impaired customers with distinguishing between the two. But considering 61 million adults in the U.S. — 26% of the population — live with disabilities, there's clearly room for more beauty products geared to them.
Two forms of muscular dystrophy have weakened Madison Lawson's muscles to the point that she needs a wheelchair and breathing assistance. Known as @wheelchairbarbie in Instagram, the fashion- and beauty-obsessed college student at the University of Missouri, Columbia has noticed strides in the fashion industry with brands like Tommy Hilfiger and Target producing adaptive clothing lines tailored to people with disabilities, but hasn't seen them addressed as much in beauty. She emphasizes improvement in beauty packaging is important.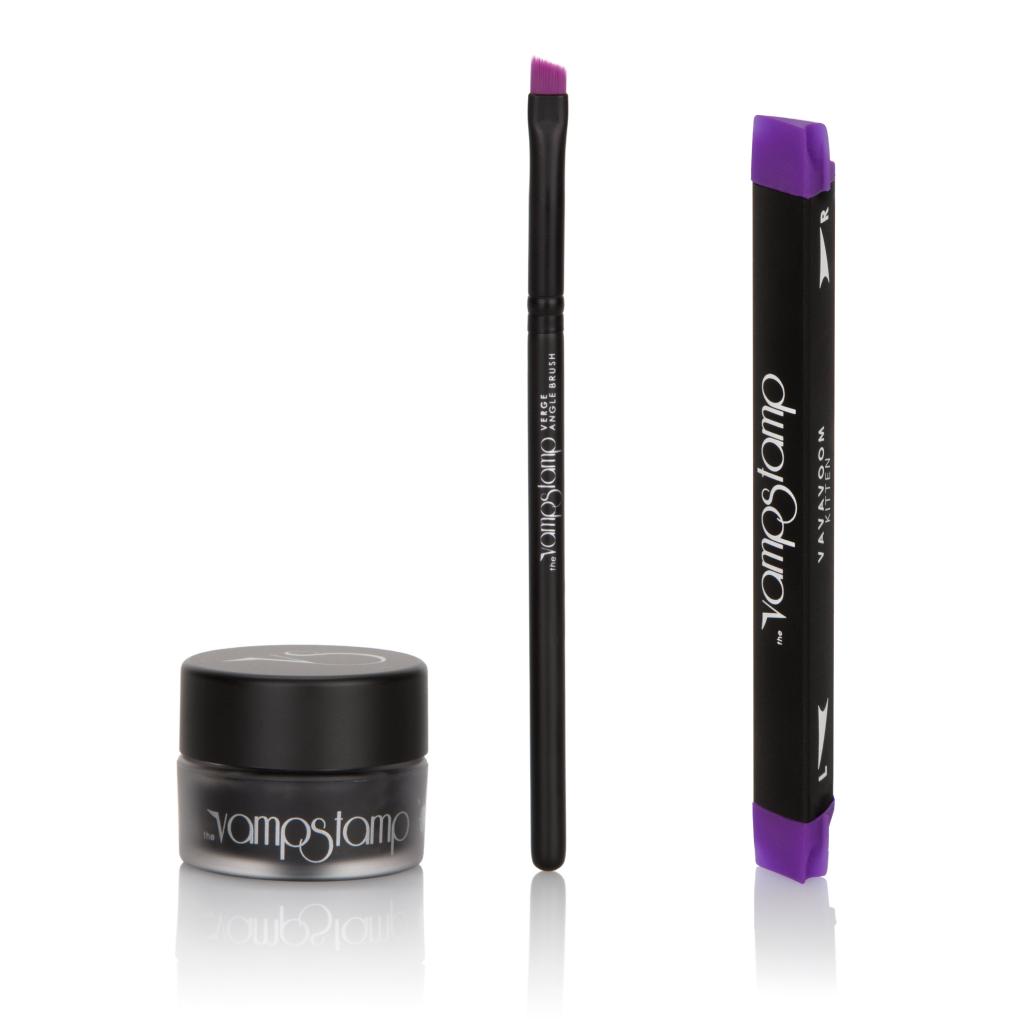 "It's difficult when brands don't really think of people like me who have disabilities and maybe can't open hard closures or lift something that's heavy," says Lawson.
Francesco Clark is very familiar with packaging struggles. He founded plant-based skincare brand Clark's Botanicals after shattering his C3 and C4 vertebrae in a swimming pool diving accident and becoming paralyzed. In addition to not being able to move his arms and legs following the accident, "I couldn't sweat, so anything and everything that could go wrong with your skin did," he says. He teamed up with his father Harold Clark, a medical and homeopathic doctor, to concoct a cream to clear up his skin, and the cream became the basis of Clark's Botanicals.
The brand now has 13 products, and there are subtle aspects of the products' designs and formulas that facilitate usage. "Having a spinal cord injury, I can't use my fingers like you can," says Clark, who has regained some mobility in his arms since the accident. "When I think about packaging the products, I make sure that the jars are big enough to open if you have a disability, and you can't use your fingers really well."
"We constantly get comments on Facebook and emails that say, 'I have shaky hands and you saved me,' or 'I've got MS and, now, I can do a winged liner again.' Or even other women who say they're severally disabled, and the product makes it easy for their husband to use on them."
The brand's Ultra Rich Lip Balm is an example of Clark's Botanicals designing with disabilities in mind. "We had a lot of discussions when we were packaging it, and a lot of people on the team wanted it to be in a little pot because it looks more expensive. It looks more chic. But I'm like, 'How is that usable? And also, how is that hygienic?' Even if you don't have a disability, you're dipping your finger in it, and it's kind of gross if you think about being on a subway, for instance, and getting your hands dirty and, then, they just contaminate everything," says Clark. "Then, for me, if somebody else is putting the lip balm on my lips because I have a disability, I don't want them dipping their fingers in the pot either." The lip balm today is packaged in a tube with a slanted applicator.
Lorenz calls packaging her nemesis. "I just bought this new primer because it looked amazing, but, when I got home, started doing my makeup, and my hands got a little greasy, I couldn't get it open," she details. "I'm going to have to return it." The experience reinforced her commitment to The Vamp Stamp's products being easy to open and hold. Instead of relying on an acrylic rod for the VaVaVoom Stamp with a propensity to roll, Lorenz opted for a stable triangular component. She says, "I got the idea to make it a triangle instead when I saw my daughter, who was in first grade at the time, hold a pencil with one of those triangular little pieces of silicone on it. It was easier to hold and didn't roll around."
Inclusive design isn't about packaging alone. The formula matters, too. "When I think about the way that you use the products, I ask myself, 'What is the least number of products that I can use to get glowing skin?'" says Clark. "It's difficult for me to put products on, so the products I do use have to work. I don't have the physical ability to do a six-step routine, I don't have the time, and it becomes expensive when you have other medical expenses."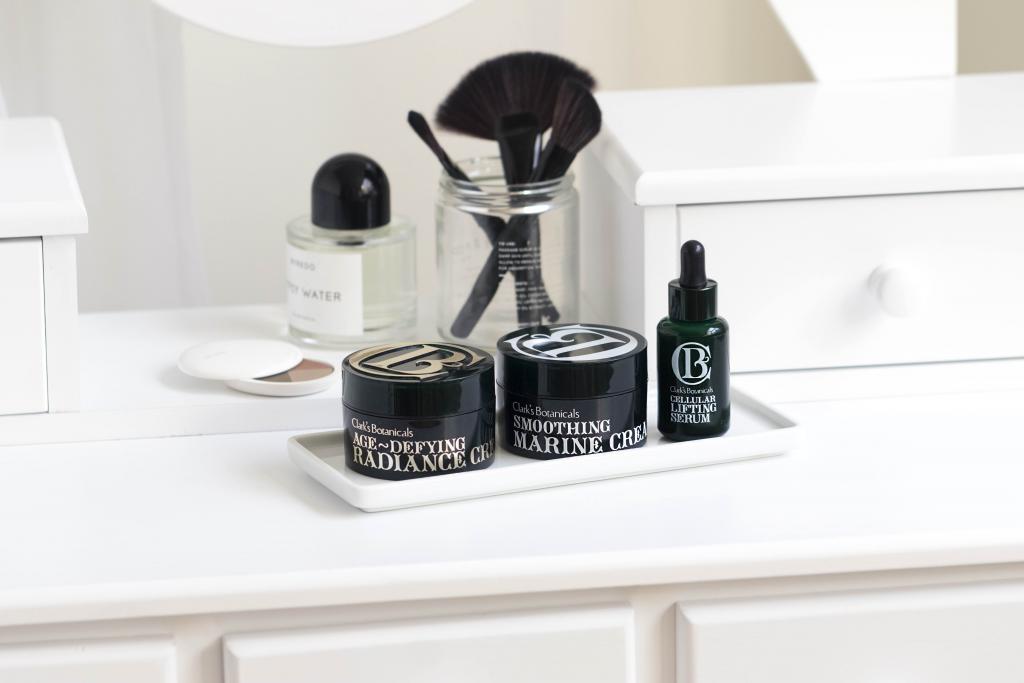 For him, multitasking products that are customizable to individual concerns are crucial. "If you can only use one product, the product has to do what two or three products would typically do," says Clark. "When I use the Smoothing Marine Cream, it's my serum and moisturizer in one. And the Skin Clearing Face and Body Wash can also be left on as a mask or rubbed in and used as an exfoliator, so we're making formulations that are truly adaptable to your skin needs."
Lawson takes note when a beauty company has product she can deftly maneuver. (She bought a Lancôme eyeliner recently because a salesperson at Sephora told her it opened easily.) However, she doesn't get upset when brands don't cater to her needs. Lawson explains people with disabilities vary so much that it's complicated to develop a product that works for all of them. And she mentions there's a general lack of awareness about disabilities.
"Most of the time brands just don't know," says Lawson. "There aren't a lot of people who have disabilities that have those kinds of jobs or are in those kinds of positions to be able to bring attention to it, and why would you think about it if you weren't in that situation?" Lawson is more concerned about what a brand does after it's called out for being exclusionary. She says, "That's when I have a problem with it, when somebody knows, and they choose to not to do anything about it."
"Most of the time brands just don't know. There aren't a lot of people who have disabilities that have those kinds of jobs or are in those kinds of positions to be able to bring attention to it, and why would you think about it if you weren't in that situation?"
Lawson believes the disabled community will have to be more vocal about inclusivity in beauty to affect change. "Even within the disabled community, it's not really something that's talked about that much just because the community focuses more on major areas of accessibility, and things like makeup are treated as a luxury," she says. "I don't think of it as necessarily a luxury just because makeup for me is a piece of who I am, but that's not for everyone. You have to pick and choose your battles as you go, and I guess this hasn't been one that anyone has really brought much fury to."
Awareness undoubtedly leads to action. LeiLani Kopp, founder of Sweet LeiLani, does hair and makeup for movies in Vancouver, and doesn't have a disability herself. Upon volunteering her services for the Cancer Society, she realized the synthetic chemical-laden products she depending on for films weren't going to cut it for people with compromised immune systems, and highly sensitive and reactive skin.
"It led me on a journey to research ingredients — good and bad — and I came up with a corrective cover stick that was safe enough to use for people undergoing cancer treatment, radiation, that kind of thing to use," she says. She detected it could cover burn survivors' scars as well and knew she had a business. She trained in paramedical corrective makeup, crafted a full collection of products and launched her company.
"There's a real need for this," says Kopp. "You have no idea how many people are out there suffering silently or in hiding because they had no idea there was something out there like this." From a business perspective, if Kopp hadn't recognized the gap in the market that she did, she admits wouldn't have a company. Kopp elaborates, "I'm a makeup artist. If I was going to have a line, I would've come out with some glitz and glamour and had some fun with it, you know? Had I done that, I'd probably be dead on the vine because there's just so many."
While companies like Sweet LeiLani, Clark's Botanicals and The Vamp Stamp were born to tackle specific issues, the appeal of their products is broader, and they've attracted large followings among people with and without disabilities. There's a multiplier effect to releasing products responding to people with disabilities.
"When you make a product easy for certain people to use, you make it easy for everyone to use," says Clark. "If you think about it, Siri on the iPhone was actually made originally for people with disabilities and, now, everyone uses it." He continues, "If you think about opening an eyeshadow palette or a blush, it's not always easy to open those even when you can use your fingers. Or with lipstick, when you can't scrape any more on your lips, there's usually still 20% left in the barrel. So, by thinking of how you can solve that problem for somebody with a different type of mobility issue, then, you make it easier for everybody."
Lorenz echoes Clark's sentiment. "Our motto is to make complicated makeup easy," she says. "We have a lot of products coming out that are good solutions for everyone, not only people who need the help because they're disabled, but also people who want to be able to do these intricate makeup looks and need the tools to be able to do it."
TAKEAWAYS
Beauty brands have been focusing heavily on inclusivity when it comes to race, gender and age, but less so on people with disabilities.

There are 61 million adults in the U.S. who have a functional disability. That's one in four people.

Packaging difficulties are cited as the biggest issue people with disabilities have with beauty products.

Brands like Clark's Botanicals and The Vamp Stamp were founded by people with disabilities and have found mainstream success as they help consumers with limited mobility.