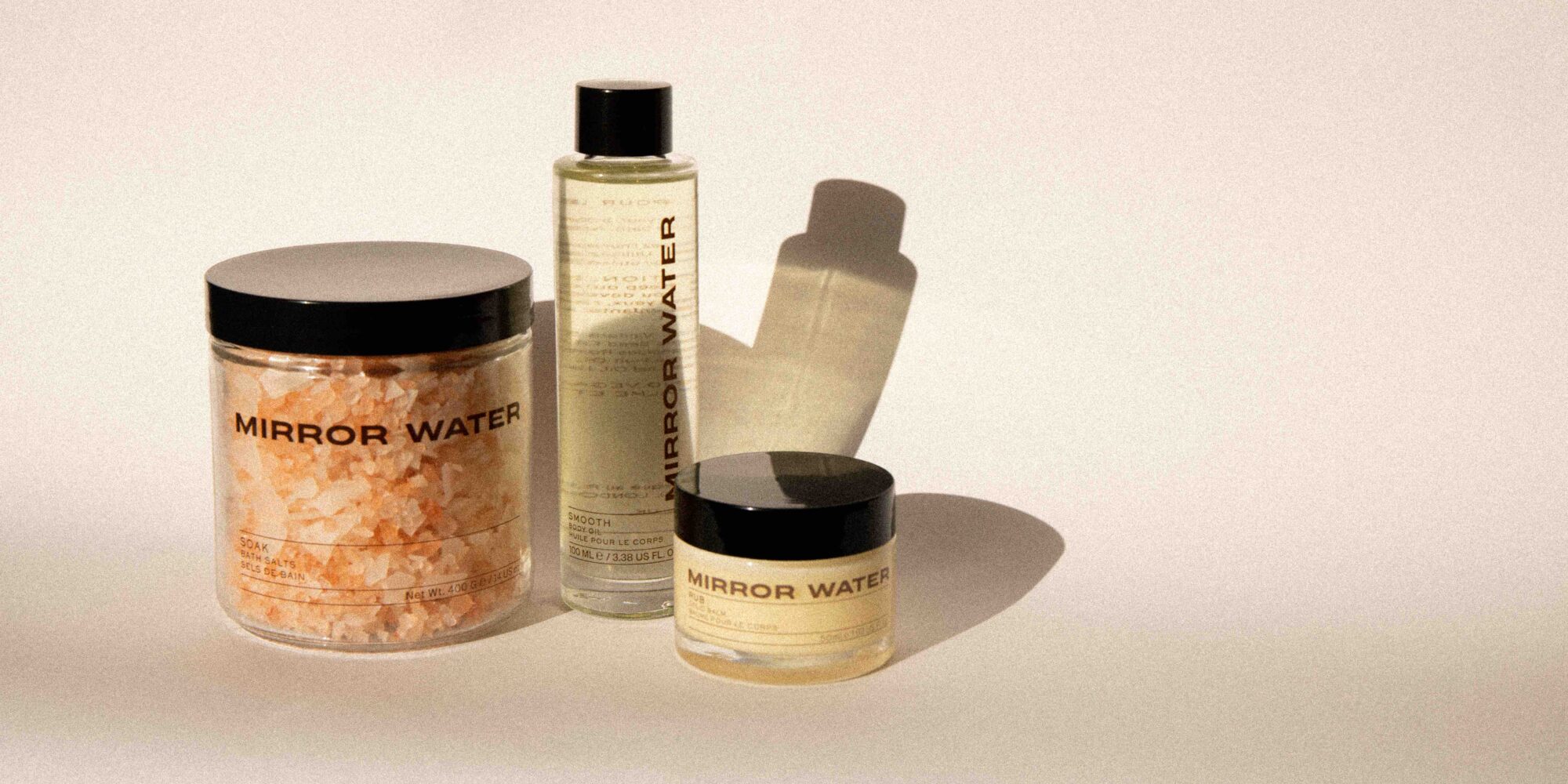 Beauty Influencer Estée Lalonde's New Brand Mirror Water Offers Bath And Body Products For Relaxation Rituals
"I'm a person who tends to be a little bit low," says Estée Lalonde. "Even if I'm perfectly happy, I can feel a bit low, and I always feel refreshed after a bath or shower. It really is a happy place."
The beauty influencer's new brand Mirror Water is about helping others make their showers or baths happy places, too. It launched on Nov. 21 with three bath and body care products—Soak bath salts, Smooth body oil and Rub solid balm—priced from 25 to 35 pounds or about $33 to $46 at the current exchange rate, but aims to deliver emotional benefits rather than simply sell stuff. Inspired by mirror work, a therapeutic practice where people gaze at themselves in a mirror and repeat affirmations to foster confidence, it encourages customers to find opportunities for self-reflection outside of social media and the daily grind.
"I wanted Mirror Water to be a brand that you could look to if you wanted to take the edge off. We are just so exhausted, and I just wanted to provide that feeling of relief," says Lalonde. "People tag me on things and say, 'This is so Mirror Water.' It's all about things we can do to get back in touch with ourselves and feel grounded." What it's not about, she adds, is easy mental health solutions. "Mirror Water is not a brand that thinks, here's this bath and all your problems are solved," says Lalonde. "It's just a tool to use, and we hope we can look more at the bigger picture."
The bigger picture of Lalonde's content creation career is that it stretches over a decade. Initially, it served as a hobby for Lalonde after she moved from Canada to the United Kingdom and held part-time jobs. She would go on to concentrate on it full-time and strike partnerships with brands such as Nars, Nudestix, By Terry, Adidas, Garnier and Lancôme. She's been a long-term collaborator of the jewelry brand Daisy.
Today, Lalonde has nearly 700,000 Instagram followers and 1.1 million YouTube subscribers. She's not done producing content—she never envisions herself abandoning it completely and describes it as, "honestly, a personality trait now"—but, at 31 years old, isn't driven to chase followers or the latest beauty trends. She imagines herself possibly slowing the pace of content production as she turns her attention to building Mirror Water.
"I wanted Mirror Water to be a brand that you could look to if you wanted to take the edge off."
"I feel like I'm a little bit old news now because people have grown up with me, and I've grown up with them," she says. "I'm not up with TikTokking like all these amazing people are doing now. I wish I had it in me. My audience has changed with me, and this is a natural next step for me."
Lalonde has had chances to slap her name on brands orchestrated by companies that specialize in influencer businesses. They didn't resonate with her. "I wanted something that stood beside me and my audience and to create something that had legs," she says. She raised a round of friends and family funding she characterizes as "very small" and injected an undisclosed amount of her personal savings into developing Mirror Water. She didn't specify a sales target for the brand. "I want to see how this first year goes without putting any expectation on it," says Lalonde.
She began the development process three years ago, but seriously dove into it two years ago. Marie Drago, a friend of Lalonde's and founder of the skincare brand Gallinée, was an important catalyst for the brand. Discussing the brand with Lalonde while sitting at a park, Lalonde recounts, "She said, 'Are you going to do this?' And I was like, 'Will you help me if I do?' She said, 'I will be there for you.' That was just really nice, and I said, 'Yeah, I'm going to do it.'"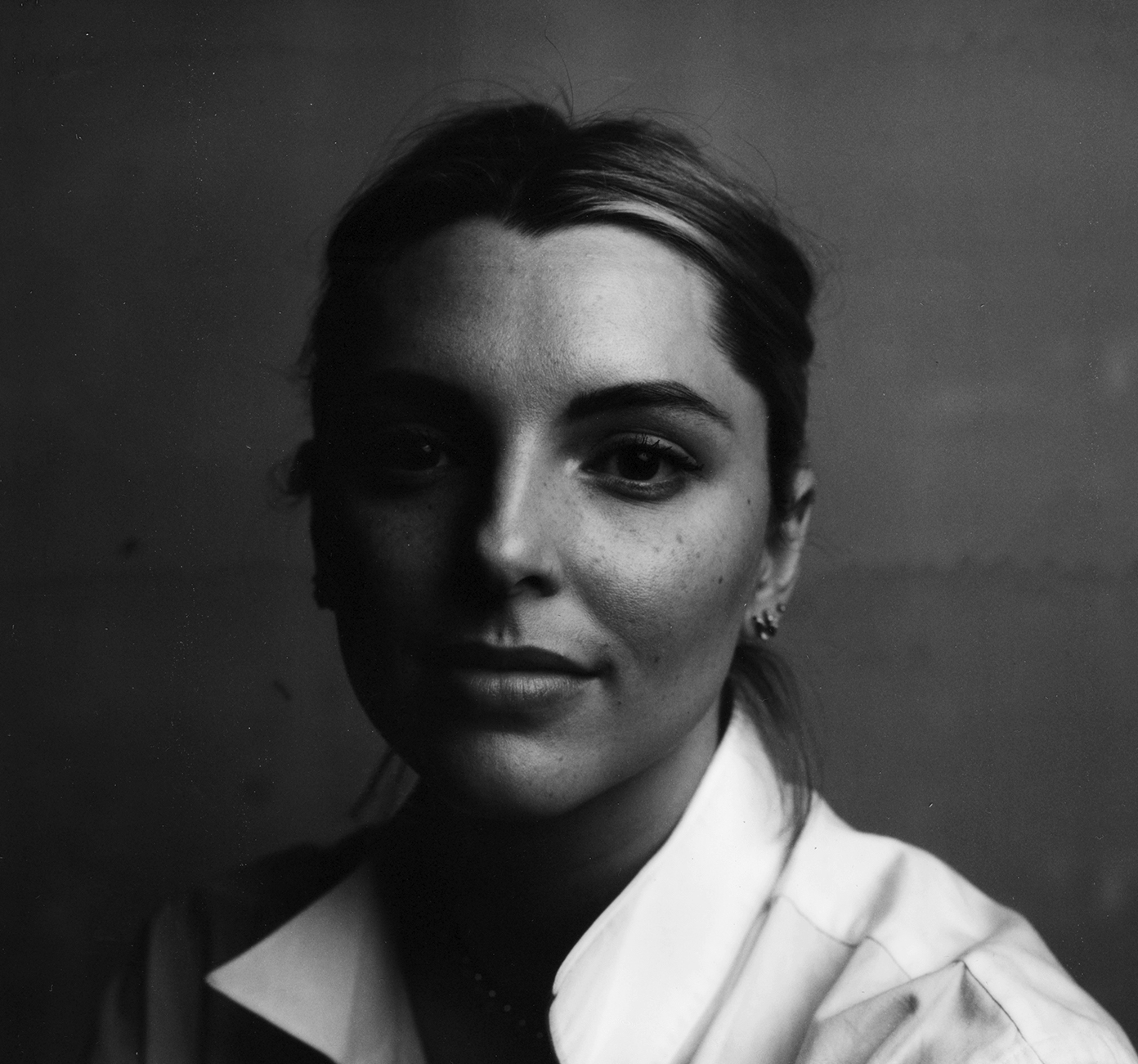 Lalonde concluded the market could have room for a brand like Mirror Water because the bath and body care segment wasn't jammed with products directed at millennial and gen Z consumers. Lalonde says, "One of my first jobs was at The Body Shop, and I remember people coming in and buying bath and body products for their mothers, and I wanted to be that brand for the younger demographic as far as bath and body."
Mirror Water has arrived on the market during a pandemic that's focused people on self-care. According to a study from the Global Wellness Institute and brand management company Access Corporate Group, "The pandemic experience has reframed self-care as being essential for our physical and mental health." If the pandemic fades, Lalonde doesn't believe the self-care reframing will disappear. "Balance is something that a lot of people are seeking even as the world opens up," she says.
Lalonde spent a sizable chunk of Mirror Water's development process honing its mood, aesthetics and, not surprisingly, content. On its website, the brand has playlists to pair with its products and profiles of artists Freya Bramble-Carter and Alexandria Cole, and author Xanthi Barker. On Instagram, Mirror Water has been conducting polls—a recent poll was on whether side hustles are good or merely promote hustle culture—that spark conversation and incorporating so-called monologues of around 30 seconds featuring subjects giving insights into the thoughts running through their minds. They've garnered 100,000-plus views.
"My audience has changed with me, and this is a natural next step for me."
"With what I have done in my career, I've shared my story as much as I can to this point. I felt it was time to pass the mic a little bit and shed light on other people's stories and create that space," says Lalonde. "That was the first thing I knew needed to be part of the brand identity was creating a space where others could be understood."
In a lot of ways, the brand identity may have been the most effortless part of the brand development process for Lalonde. Determining the pricing was definitely not effortless. She tinkered with it endlessly. Eventually, she settled on a range she decided edged into luxury beauty territory, but wasn't unaffordable. She says the range underscores that Mirror Water's merchandise is a "considered purchase." Mirror Water will launch a fourth bath and body care product, the body scrub Buff, in January. So far, Smooth is the bestseller. Sets have been strong performers as well. In a break from lavender-heavy bath and body care products, Mirror Water's signature scent contains vetiver, cedarwood and bergamot.
Originally, Lalonde supposed Mirror Water would stick to direct-to-consumer distribution, but she's warmed up to the idea of it having a retail presence. Online, the brand is available in the U.K, European Union, United States and Canada, and will be expanding its geographic reach at the outset of 2022. Offline, it's testing the retail waters with a holiday pop-up from the online e-commerce destination Sustainable Department Store in the London neighborhood Shoreditch. "We all have these big aspirations when we start a brand, but, at the same time, you have to recognize where you are," she says. "I wouldn't want to get too big for my boots with retail partners."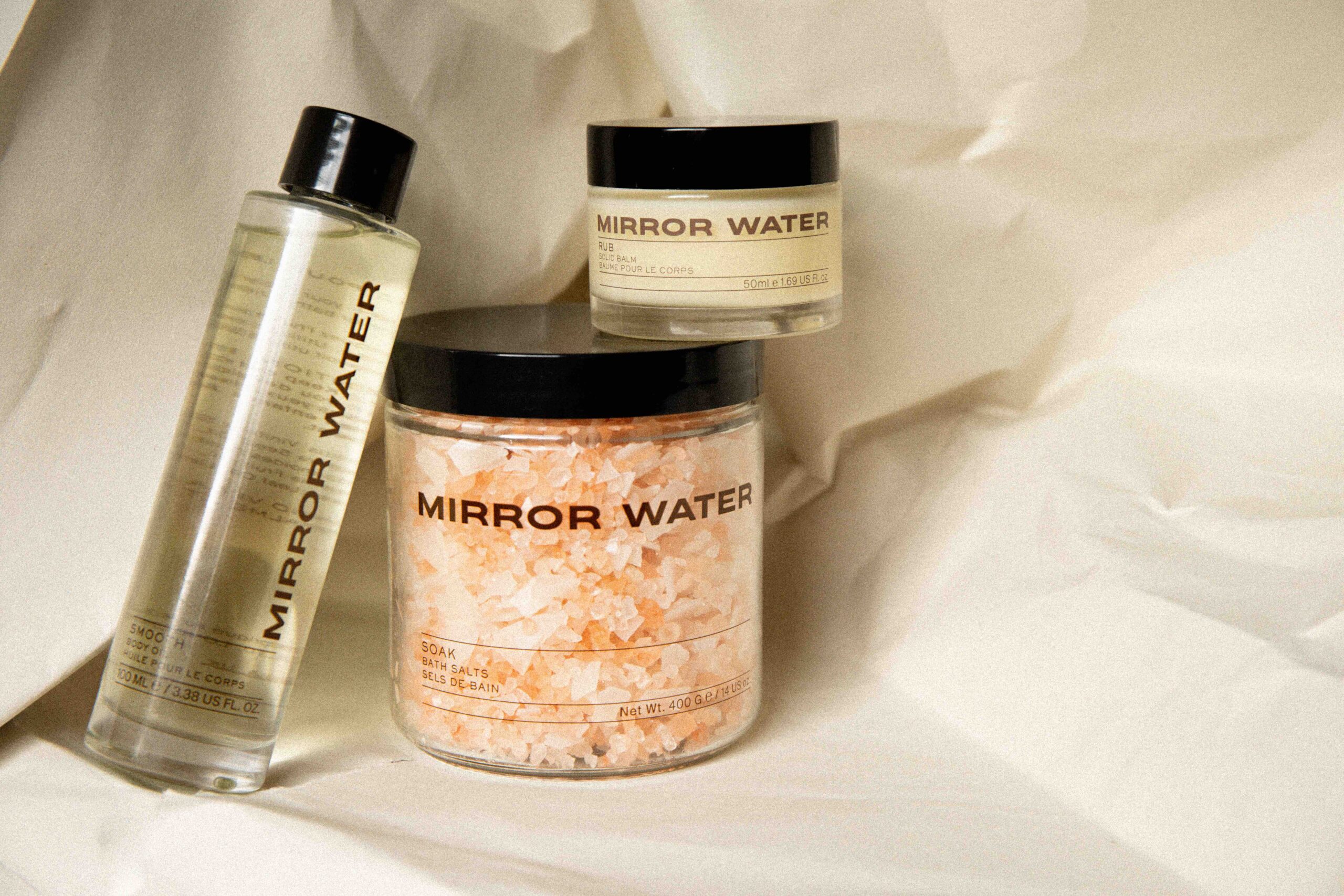 Being on the other side of beauty industry from her usual influencer perch, Lalonde's empathy for beauty brands has increased. "I wish I wasn't so harsh on brands in my early days of doing this," she says. "As a creator, you get these packages, and you are like, 'Why did they do this or that?' When you are the owner and founder, you are doing so many things, and you are really just trying your best. There is so much to think about. Perfection is not possible."