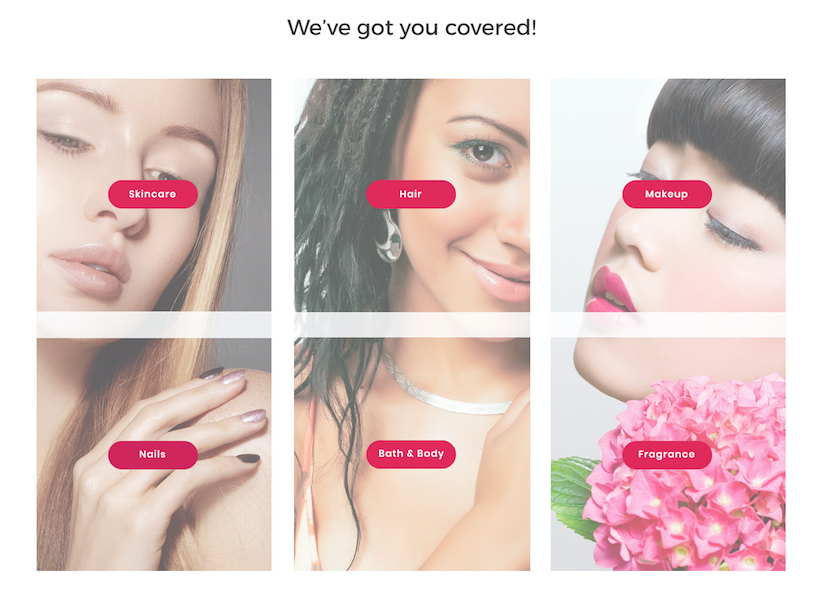 The Modern Beauty Matchmaker: Béni Taps Technology To Pair Natural Products With Customers
Béni is playing the role of clean beauty Cupid by matching customers to products.
Founded by former accountant Naomi Saito, the fledgling San Francisco-based marketplace specializes in providing personalized product recommendations to customers directly from independent beauty brands. Today, about 30 natural brands spanning the skincare, body and bath, fragrance, hair, makeup and nail categories are active on Béni, although the number is expected to rise soon to 40. Among the brands are Lena & Lina San Francisco, Pour Moi, Teadora, Averr Aglow, Sara Elizabeth Skincare, Maapilim, Shunly and Heliotrope.
Béni's product recommendation component kicks off by customers filling out a questionnaire covering their skin type, concerns and various lifestyle attributes. Customers can request specific product suggestions on, for instance, a toner for dehydrated skin or a cleanser that lathers without drying.

Béni's technology pairs customers with brands' products that are potential matches based on digital tags attached to the products. Brands are alerted when customers seek recommendations, and they can tailor responses to spotlight specific products based on customers' profiles and inquiries. Brands can't throw out recommendations in reaction to any requests. Their products have to be identified automatically by Béni's technology.
It's free for customers to register on Béni, and registered customers receive up to eight product recommendations to help them make informed choices. Other Béni users can see the requests and like or comment on them.
Brands must apply to participate in Béni, but there's no cost to participate. Béni takes an 8% commission on transactions. To be approved, a brand's products have to avoid certain ingredients such as phthalates and mineral oil.

Béni touches on a number of trending themes in e-commerce, including social networking, personalized products, direct relationships with customers and algorithm-powered recommendations to aid shopping. The platform's challenge to achieve Saito's goal of automated customer service is scale. To make automations possible, Béni's algorithms need a lot of data, but Saito is cautious not to overwhelm brands.
"If 1,000 people ask a brand at the same time, brands can't respond," she says, "but the algorithm is learning, so that the brand doesn't have to answer the same questions every day."
For now, brands are manually answering customers. Because there is a limit on the number of recommendations a customer can receive, brands are incentivized to act quickly. Of course, small, independent brand have limited resources and time, but Béni benefits if they act promptly. Saito acknowledges that, if customers don't get recommendations at all or don't get them in a timely manner, they won't be inclined to shop on Béni again.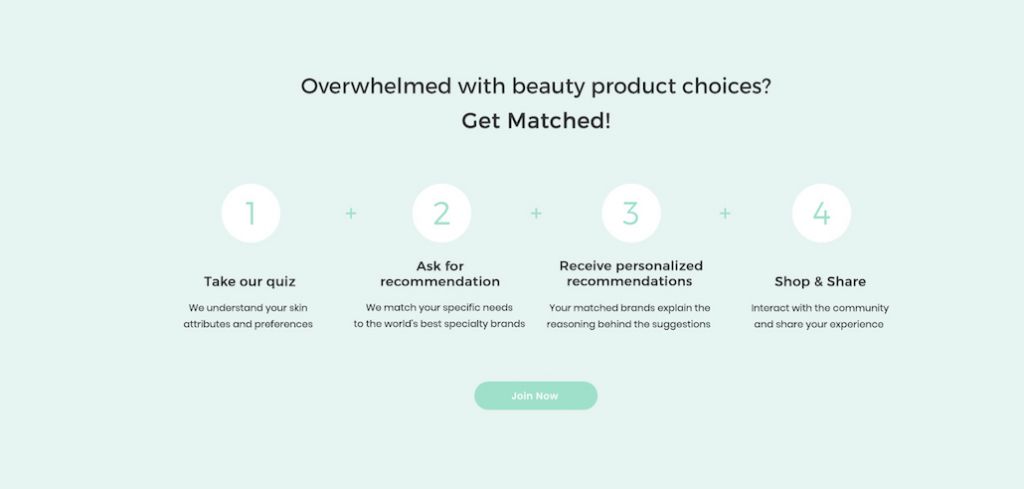 Beauty Independent tested the platform by asking for a recommendation for a night eye cream. Roughly eight hours following our request, we were told the $69 Shunly Skin Care L-AA+ Instant Eye Gel could be a good product for us. Béni is in beta testing mode and working out kinks. "It's still a learning curve for us," admits Saito.
Saito has begun reaching out to beauty bloggers, particularly those focusing on green and clean beauty, hoping to connect with their followers who could be interested in Béni. She's also guiding customers to ask specifically for what they are looking for – instead of requesting cleansers generally, they should pinpoint the problem they're trying to solve with the product – and coaching brands to respond as quickly and as much as possible to take advantage of the platform's potential as a discovery tool.
"They need a platform. They are not at Sephora or at other big retailers yet," says Saito of the independent clean beauty brands Béni targets. "And I think from a customer perspective, if they get the recommendations from the larger brands, they might not believe it. They might just think, 'You want to sell to me.'"