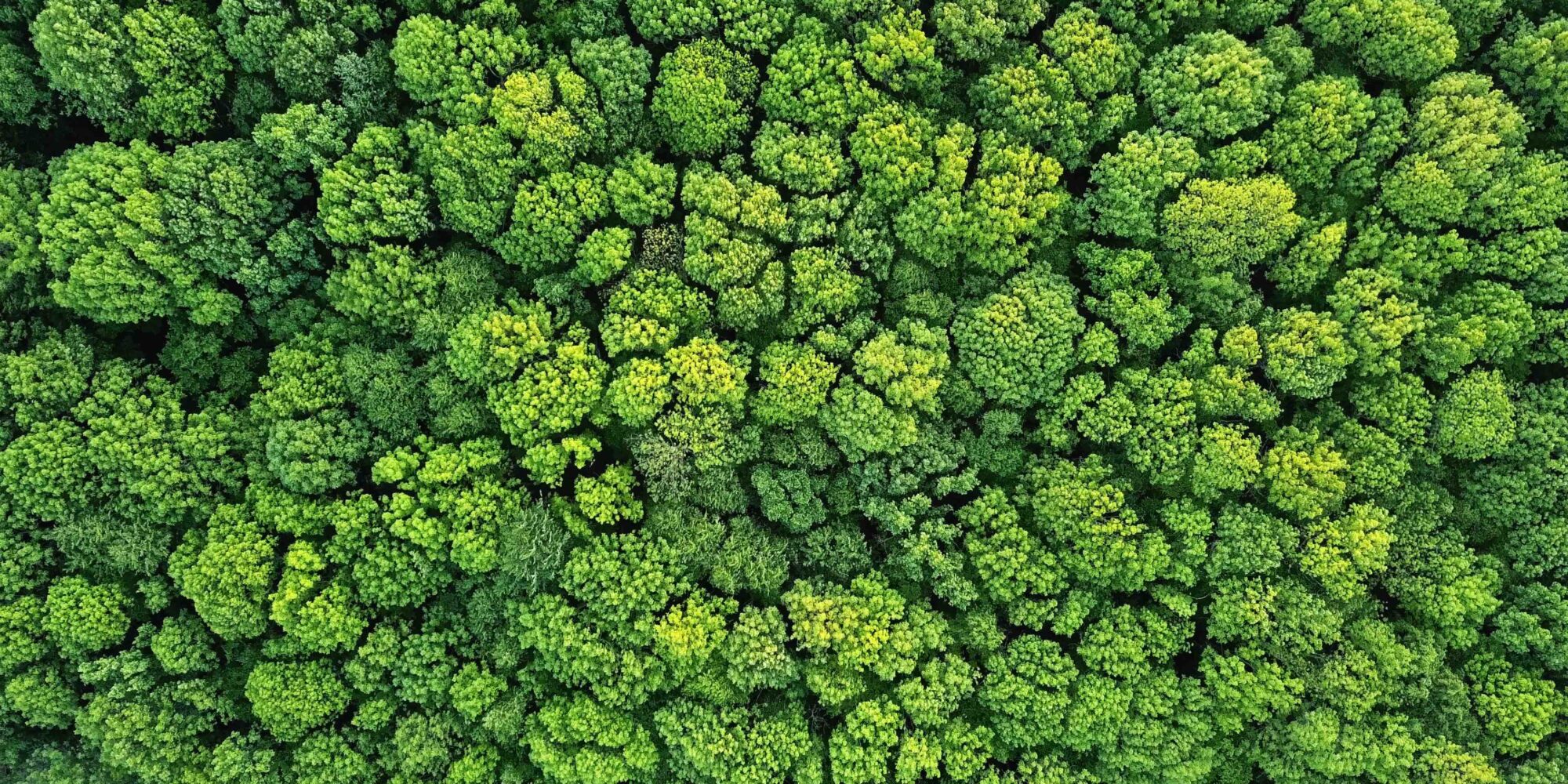 Five Big Challenges To Developing Sustainable Beauty Brands
After beauty brands scrutinized ingredients they used, they began to examine the environmental impacts of those ingredients and the packaging housing them.
While trying to maintain human beauty, the beauty industry often doesn't do the same for the earth. According to Zero Waste Week, more than 120 billion units of cosmetics packaging units are generated globally every year, most of which head to landfills or oceans. Across industries, people produce over 300 million tons of plastic annually and half is for single-use purposes, per Plastic Oceans.
With gen Z and millennial consumers expressing a willingness to pay a premium for eco-friendly goods, beauty brands are increasingly taking sustainability seriously. "In my work with multiple beauty brands, 2019 was the clear turning point, where we saw brands commit to implementing real sustainable solutions," says Alana Bell, founder of packaging design company CaliPak. "You could see it reflected in the product offerings of suppliers, and you heard it as more and more buyers and consumers started requesting sustainable options. Before that, it seemed that most sustainable conversations in the industry were met with an exasperated eye roll."
Interest and execution, however, aren't the same thing—and beauty brands, especially emerging brands with tight budgets, confront several barriers to greening their products. The onus is on brands to sort through them. "Some areas of industry may not be ready to provide what a brand is dreaming of," says Sharon Eucce, CEO of beauty packaging consultancy Packaging Chic. She stresses brands have to spend "the time to research materials, working with partner suppliers to set up the brand standards and, then, [be] flexible enough to make changes as materials and processes change. Becoming a sustainable brand is a work in progress in all areas."
As indie beauty brands progress to becoming earth-friendly, here are five key roadblocks they'll confront.
Material Deficiencies
Jen Pressley, founder of Principle, says one of the hardest parts of putting together her forthcoming zero-waste brand is figuring out packaging. She defines a sustainable package as one that is "as minimal as possible and uses compostable or reusable components," and is developing Principle to steer clear of plastic. Pressley says, "We've been fortunate to meet a few advocates like Holmen who have helped us get in touch with like-minded suppliers who'd actually like to think outside the plastic box for packaging."
Melanie Bender, general manager and head of sustainability initiatives at skincare brand Versed, agrees with Pressley that securing eco-conscious packaging can be a minefield. Versed's website says it uses 92% recyclable materials "and alternative packaging made from 97% less material than traditional designs." The number of packaging options has grown but, when the brand first started assembling its supply chain in 2018, accessing greener packaging was touch. Bender says, "It was very difficult to find things like PCR [post-consumer recycled] components that would be compatible with our formulas." Robyn Watkins, founder of clean product development firm Holistic Beauty Group, divulges two of her favorite PCR suppliers are Viva and Compax.
Examining the field of mono-material pumps that can be recycled relatively easily, Lauren Golik, art director at beauty and wellness branding agency Bartlett Brands, only ran across two suppliers: Wista Airless Systems and CTK Cosmetics. There are companies like Raepak producing pumps out of composite materials they promote as recyclable, but there are hurdles to recycling them because consumers have to break them down into parts for proper recycling. The lack of extensive resources for sustainable packaging options drives up prices, hampering the abilities of small brands to tap the scant options.
Bell has studied sustainable packaging for almost 30 years. She notes that, even when packaging suppliers and corporations create sustainable options, their spread can be restricted for intellectual property reasons. Bell says, "These solutions get locked up for a period of time before they can be shared with the public, thus limiting the options that are available overall." To illustrate her point, she mentions that her senior project at Michigan State University School of Packaging in 1995 focused on dissolvable cellulosic film that replaced the packaging for a popular powdered beverage mix. It took roughly 20 years to industrialize it on a large scale for consumer cleaning products.
Slow Timelines
Another frustration beauty entrepreneurs trying to launch sustainable brands have is slow timelines. "Slowing down can look like purchasing local packaging with longer lead times or boating in goods versus air shipping," explains Watkins. She specifies brands aiming to reduce their environment footprints should expect timelines that are three to six months longer than otherwise. The protracted timelines may be good for the planet and, ultimately, for business—Watkins says, "Slowing down could result in less waste, less carbon emissions, and an increase of mindful products that are more profitable."—but brands often feel pressure to get to market quickly, making them irritating, if not untenable to deal with.
Sustainable brand founders are forced to spend considerable time vetting vendors, and Pressley says those vendors are "are notoriously slow to respond to market changes." While constructing Principle, she estimates she communicated with dozens of packaging suppliers about materials, including paper, cork, upcycled wood and aluminum. "Not a lot of suppliers and brands are truly dedicated to sustainable packaging. That means everything has taken us longer to source and to find trusted partners," says Pressley, adding, "When we speak to suppliers, many don't want to explore these options because it's just not what they are set up to do."
High Costs 
Sustainability doesn't come cheap. "Organic ingredients for formulas or refillable packaging, those do cost more," says Mia Davis, director of environmental and social responsibility for clean beauty retailer Credo. Watkins details the cost for bio-resin plastic and PCR packaging is frequently 10% to 30% above the cost of conventional virgin plastic. She says, "If you are a mass market brand or a brand that doesn't have a lot of wiggle room in your margins, picking between a tube that is 24 cents and 95 cents is a big difference."
Bell mentions development costs are also higher for sustainable brands because suppliers of eco-friendly packaging options have larger minimum order quantities. She discovered that American sources of PCR can have MOQs of at least 25,000 units. The high MOQs and higher per unit costs lead to sustainable brands being more expensive to consumers than their counterparts without sustainable missions. "The biggest challenges are when the sustainable options desired cost more than the standard ones [and the] COGS won't support the change," says Bell. "More specifically, the consumer or intended market won't bear the added expense of being sustainable."
Vendor Misinformation
When CBD brand Foria decided to revamp its packaging, Gemma Depalma, the company's director of supply chain innovation, says a huge problem was finding vendors that are transparent about their practices and materials. She reports, "We request certifications for all components of packaging and, often, there is delay or even resistance in sharing this information." Foria uses glass bottles and recycled post-consumer paper boxes.
In the beauty industry, greenwashing is an issue up and down the supply chain, from vendors to brands. It can be tricky for brands to sort through suppliers' marketing claims to pin down what they can actually deliver. "Manufacturers are just trying to sell you something that's environmentally-friendly, and brands do not understand the whole environmental picture of what they are buying," says Tiila Abbitt, founder of cosmetics brand Aether Beauty. Pressley says, "Most packaging suppliers have stock plastic packaging or offer white-label packaging in plastic they would like to sell to get you a quick launch. And they are cheap, so I think a lot of brands just go for that to be able to get their clean product out. One supplier said to me, 'Throw a recycle logo on it and call it sustainable.'"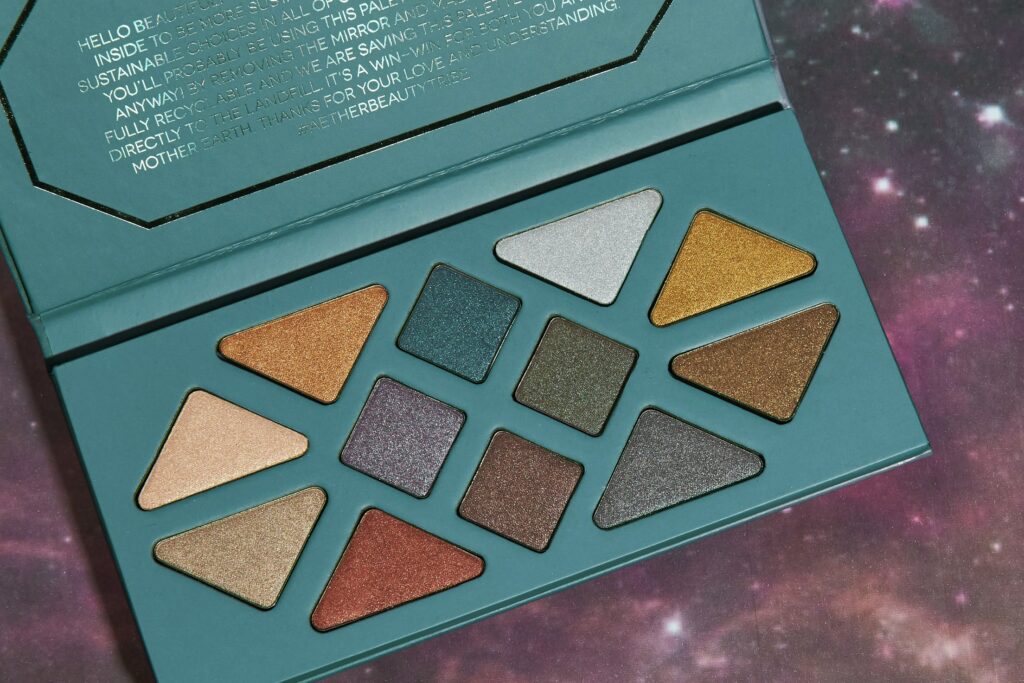 Lack of Regulation
There are a variety of certifications brands can receive to convey their commitment to environmental protection, including the Carbonfree Product Certification and Certified Wildlife Friendly, but the government doesn't stipulate what it means to be a sustainable beauty brand. Marta Cros, founder of skincare brand Apto, says, "It is up to each company to decide their sustainability practices, put them in place and communicate about them."
Watkins notes navigating the sustainability conversation as a small brand can be particularly hard. "Many brands in the indie beauty community do not have the internal infrastructure to hire a chief sustainability officer with endless resources to bring in the top experts and scientist to calculate the carbon footprint of their product so they can improve," she says. "There is a knowledge gap when it comes to sustainability, which is why I think standardizing sustainable practices would be a great next step to make implementation a reality for all beauty brands large and small."
In the absence of governmental regulation, retailers have stepped in. Credo has set sustainability standards involving phasing out of single-use wipes and masks by mid-2021, and requiring petroleum-derived packaging to contain at least 50% recycled content by 2023. Under its new Conscious Beauty program, Ulta Beauty is certifying brands as having sustainable packaging. The chain has also pledged to move toward 50% of all the packaging it sells to be recycled, recyclable, refillable or made from bio-sourced materials by 2025.
With the caveat that it's complex for brands and consumers to follow an array of retailers establishing different sustainability guidelines, Cros believes retailers' sustainability guidelines are "a good way to make the whole industry more aware about the importance of earth-friendly practices." Watkins suggests there should be a beauty industry-wide standard labeling system "using intelligent carbon footprint data [to] help inform brands and give transparency to consumers."