How Bluebird's Software Is Helping Beauty Brands Like Dieux Demystify Sustainability
While working at Glossier as a senior product manager,
Bluebird
co-founder and CEO
Jamie McCroskery
experienced firsthand the pressure a beauty brand with limited time and money faces bringing sustainability to its products at 
the urging of retailers and customers.
Finding vendors with affordable sustainable packaging options was hard. Vendors weren't supremely helpful in providing reliable information about sustainability, and consultants couldn't keep up with the velocity of product development that direct-to-consumer brands in particular were used to. 
"Brands don't have huge budgets for more sustainable packaging and aren't sustainability experts—and they shouldn't have to be," says McCroskery. "That's why we made this software, to make it easy to create climate-friendly products and authentic sustainability stories. It's the key to longevity as a brand."
McCroskery conceived of the software platform Bluebird in 2021 along with co-founders Anisha Gupta, a supply chain management and sustainability expert who's had stints at Unilever and several early-stage consumer brands, and DJ Lee, a software engineer for Google and Spotify. Mike Brown and Eric Wilmanns, co-founders of the Patagonia Environmental Program, were vital to the effort, too.
Glow Recipe, Rhode, Versed and Glossier are among the brands turning to Bluebird to evaluate the sustainability of their product concepts and improve their existing merchandise portfolios. Bluebird can compare the climate impact of vendor proposals during new product development and will soon be able to source affordable options in seconds.
For established brands, Bluebird can identify products in an assortment that are underperforming market averages on climate impact and waste, and determine ways to improve them, also in a matter of seconds. The brand then gets access to data and e-commerce plug-ins to build an evidence-supported narrative that resonates with customers and press.
Skincare brand Dieux tapped Bluebird a year ago to better understand the lifecycle of its packaging and dig into the benefits of recycled aluminum. Aluminum is efficiently recycled in the United States, increasing the likelihood the material persists outside of landfills. And using post-consumer recycled (PCR) aluminum reduces climate impact dramatically compared to virgin aluminum.
Bluebird's data made it simple for Dieux co-founder Charlotte Palermino to decide to switch to PCR aluminum and guided how Dieux communicated about the change to customers. Palermino says, "Certain materials we thought were great were shown to have issues and vice versa, so quantifying impact matters." McCroskery emphasizes, "Having a strong story about how you're acting in accordance with your customer's values is key to driving trust and loyalty for brands like Dieux." 
Palermino's goal is to look quarterly at Dieux's product pipeline to further reduce emissions and waste.  "Packaging is a difficult thing to change once you've chosen it. You do compatibility and stability tests, and your contract manufacturer has machinery that is specified to that fill," she says. "While we don't change packaging yearly, we evaluate what's new and what we can shift. We hope by the end of this year we will reduce plastic in one of our products by replacing it with aluminum. We are in stability now so say a prayer that the formula doesn't degrade in it!"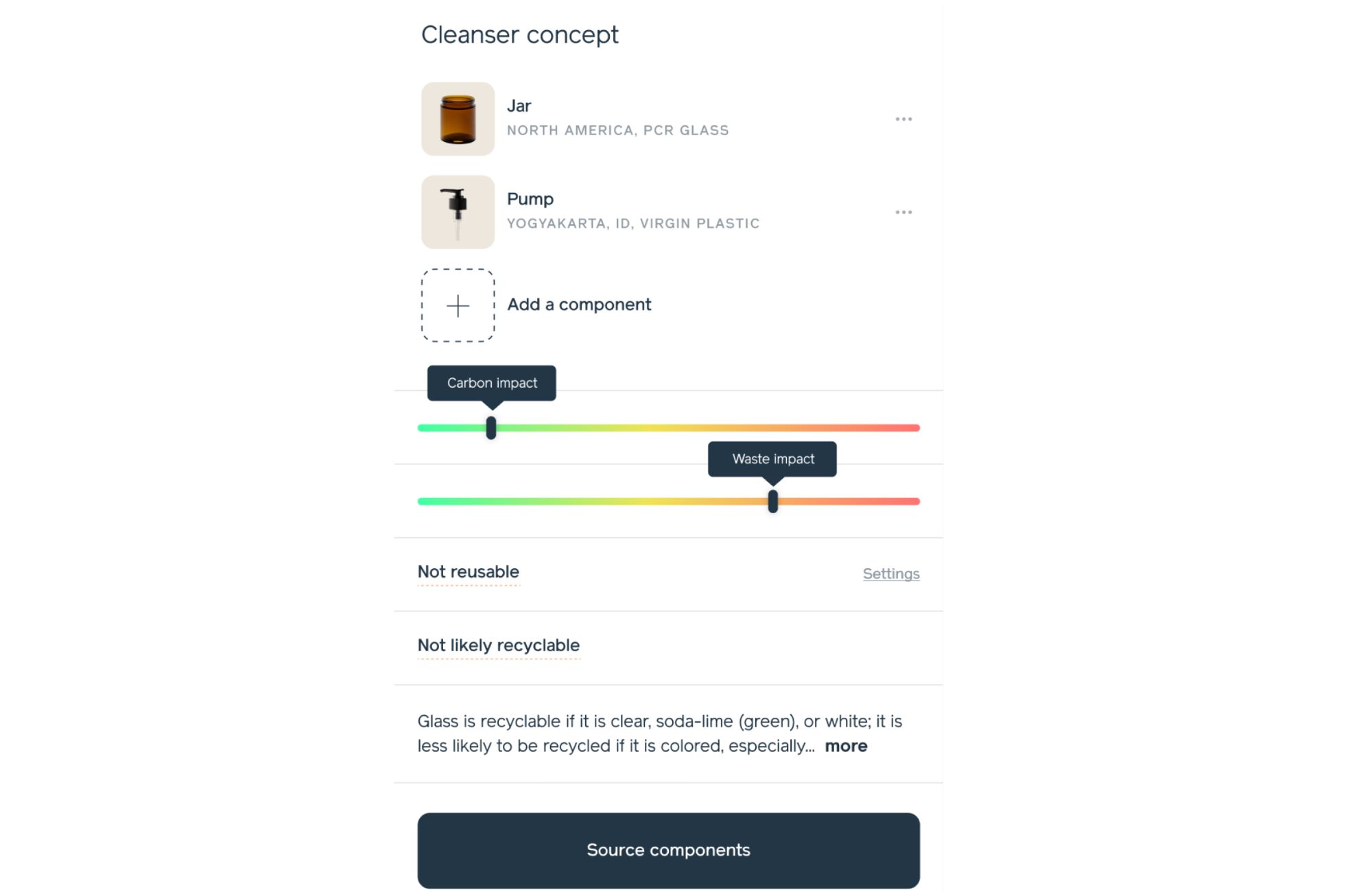 Dieux uploaded its entire product portfolio to Bluebird to benchmark against similar products on the market. The platform churned out a detailed report across the supply chain for transportation, packaging, manufacturing and ingredients. The report shows if a product is average or above average on carbon emissions and waste—and the reasons why. From there, Palermino can test ideas about possible improvements. 
"For example, what if you move your contract manufacturer or you have a bid from a vendor to swap out production from one place to another? What kind of impact does that make? And can we celebrate that with customers?" asks McCroskery. "We also built pretty complex scenario modeling where Charlotte can click a single button and get a roadmap of how to improve across innovations we see in the market and connect to relevant suppliers." 
Bluebird is actively working with vendors to understand innovative practices in the supply chain, and it's bringing in constructive data from manufacturers and raw ingredient suppliers to expand its capabilities. Palermino praises the platform for cutting through the noise of supplier claims so founders don't fall for greenwashing. "Bluebird has been invaluable in helping us," says Palermino. "It's a small step taking accountability for your own impact, but it's something we think is important because the incentive is living."
Although brands' supply chains are different, McCroskery points out that there are a few factors that generally diminish environmental impacts. For example, he suggests founders start by sourcing lighter-weight packaging. He says, "If you have a really heavy glass, that is almost always going to be worse for the environment than other things."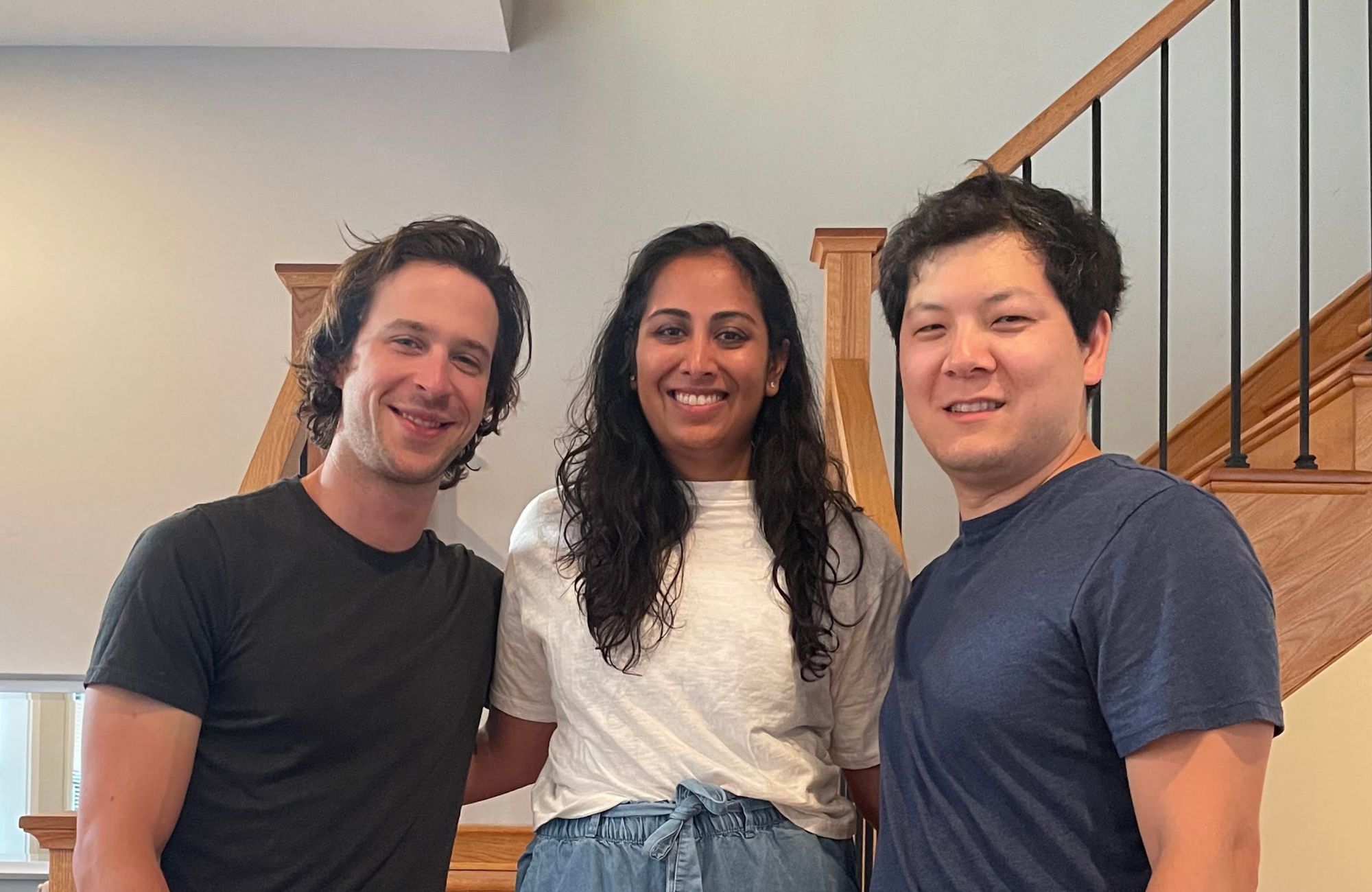 Incorporating recycled content in packaging is usually a plus, and McCroskery mentions shipping methods have to be considered. "Definitely stop air freighting if you can. As transportation options go, sea freight is super light on carbon emissions," he says. "Let me put it this way, if you're thinking about air freighting in higher PCR packaging, don't even bother. It's going to be way more expensive and just terrible for the environment." 
Another strategy is co-locating international manufacturing and vendors prior to shipping by sea to the U.S., and Bluebird is in the process of assisting brands source vendors that are in close proximity. To democratize tools reducing environmental impacts, the platform's prices start as low as $50 a month for pre-launch brands. 
For more information on how Bluebird can demystify sustainability during product development and add legitimacy to sustainability communications, click here.