Renee Tavoularis On Producing And Delivering The Right Content For Your Brand
Beauty brands today have to say something, not simply squeeze some drops into jars. Renee Tavoularis knows full well the power of communication. She previously steered digital strategy at La Prairie and put in place the behind-the-screen infrastructure to execute that strategy around the world. When Tavoularis moved on from the luxury staple to launch information resource Well Within and skincare line Planted in Beauty with former La Prairie global president Lynne Florio earlier this year, she certainly wasn't going to give short shrift to content. It's deeply interwoven into the mission and operations. "Content marketing is no longer a nice to have. It's really a must-have now," she says. "Especially when you're looking for ways you can elevate yourself above all the messages out there, it's a great vehicle to fuel engagement with your customers and an affordable one." Beauty Independent conferred with Tavoularis about four crucial aspects of the content creation and distribution process.
Hone your voice
In conceiving Well Within, Tavoularis says she and Florio were "daunted by all the information there is, and disappointed by how little resonated with our age and unique lifestyles." She creates content not solely aimed at millennials that takes a holistic wellness approach and is easy to digest. "The language is savvy, but not as edgy as maybe a younger, millennial-type brand would be," explains Tavoularis. Well Within doesn't use slang or cheeky greetings such as "hey sexy" and "hey beautiful." It never shames people for their choices. "Everything needs to be turned into a positive and be in encouraging tones," says Tavoularis. "We would never point a finger at people and be like, 'Oh, you aren't juicing. That's not right.'" Guides, tips and recipes are effective for Well Within, and Tavoularis comes up with methods for readers to tote the content with them throughout their days. For instance, printed-out articles become checklists. "We did a piece called, 'A Colorful Diet for Optimal Skin Health and Wellness.' When you print it out, you can stick it on your refrigerator or in your bag to take to Whole Foods," says Tavoularis. "We want the content to live beyond the site."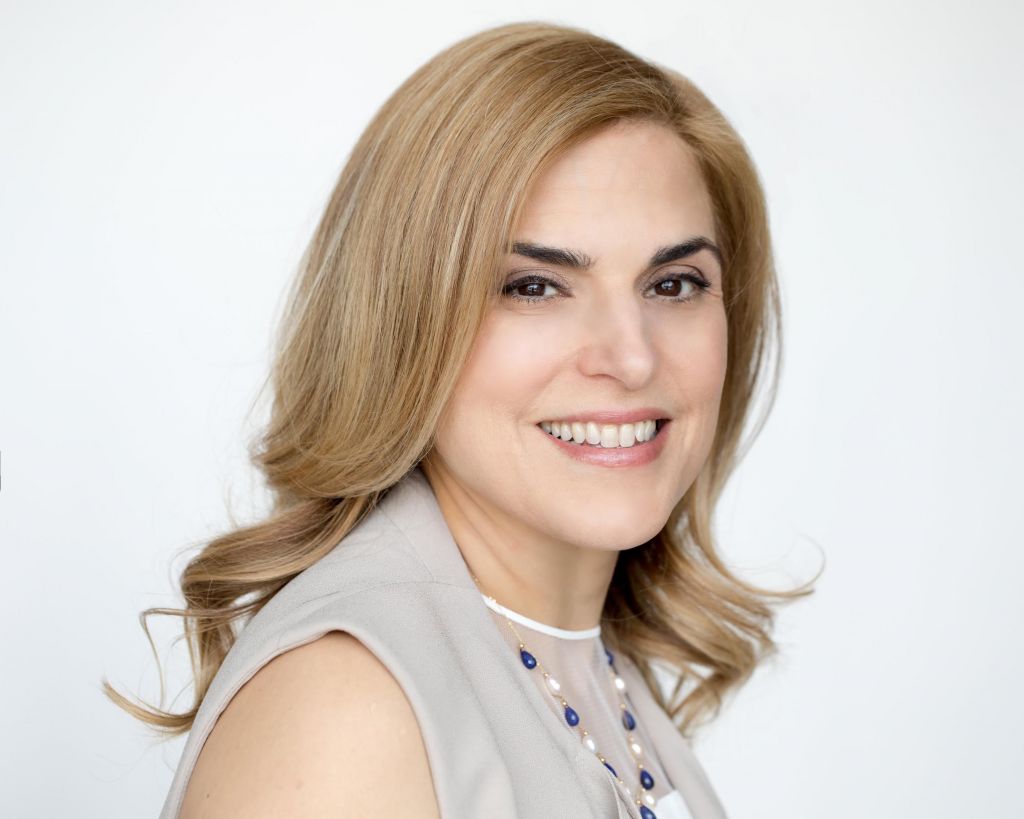 Sidestep the hard sell
Content may help generate sales, but generating it with sales as the main objective probably won't trigger them. "Our brand DNA is to educate first and sell second," emphasizes Tavoularis. "One of the key pillars of content marketing is to really focus on building relationships with your audience, and providing valuable and relevant content that builds trust. The rest is going to follow." Content is a relatively inexpensive tool to nurture bonds with consumers. Tavoularis estimates 5% to 10% of net sales should be dedicated to content creation, social media and customer acquisition. The exact percentage varies based on the skills a brand brings to the table. Founders that are superb writers or photographers can lend hands, although Tavoularis cautions "be mindful of your time and where you're being pulled." At Well Within and Planted in Beauty, Tavoularis and Florio hired an expert in search engine optimization (SEO), an area in which Tavoularis and Florio aren't authorities. "I've seen SEO done badly, and it's very difficult to turnaround. To do it right, it's important to invest in it," says Tavoularis. Asked whether content drives sales, she replies, "I'm not going to say never, but it's very hard to say, 'I'm going to write these 10 articles and get X amount of sales.' However, no longer is it good enough to sell, sell, sell. You need to engage with customers differently and add value to their lives."
Content creation isn't a solo gig
At the start of Well Within, finding writers with an understanding of its voice was challenging. Tavoularis tried to interview writers in person to gauge their personalities and determine if they were fits for the site. Health coaches have been assets for its articles, and Tavoularis has had success obtaining writers on blogger marketplace Scripted. She currently collaborates on content with a stable of three to five writers. Tavoularis, a certified health coach, also taps her fellow health coaches to spread content developed for Well Within. "When you have a genuine reason for being, it not only attracts your audience and customers, it attracts other thought leaders that want to support you," says Tavoularis. In a more formal manner, Well Within syndicates its content on the platform Outbrain. PubExchange, Taboola and StumbleUpon perform similar services. Before settling on a content syndication platform, Tavoularis recommends pinning down your customer target and content distribution goals, and picking a platform that can best reach that target and meet those goals. A syndication platform is an ideal testing ground for content. Well Within experiments with different headlines on Outbrain to evaluate headline wording that works.

Mark your editorial calendar
Well Within emails educational articles every Monday to subscribers. On Thursdays, product-oriented emails are released. "We don't bombard people with too much," says Tavoularis, stressing, "Once you get into a rhythm, it's very important to be consistent." Well Within article topics are mapped out up to three to four months in advance of publication. To vet article ideas, Tavoularis delves into the health-coaching community online, and talks to friends and family members. Once articles are ready for readers, she advises adhering to a clear protocol to ensure they're posted and emailed properly. On Monday morning, a Well Within trial email arrives in Tavoularis' inbox before the email goes wide. She clicks through article links in the email on mobile and the computer to confirm they're not broken. "You have to follow all the steps. You can't skip from three to five," she says. "Still, you might do everything right and mistakes happen. The mistake may make you aware of something else going on."