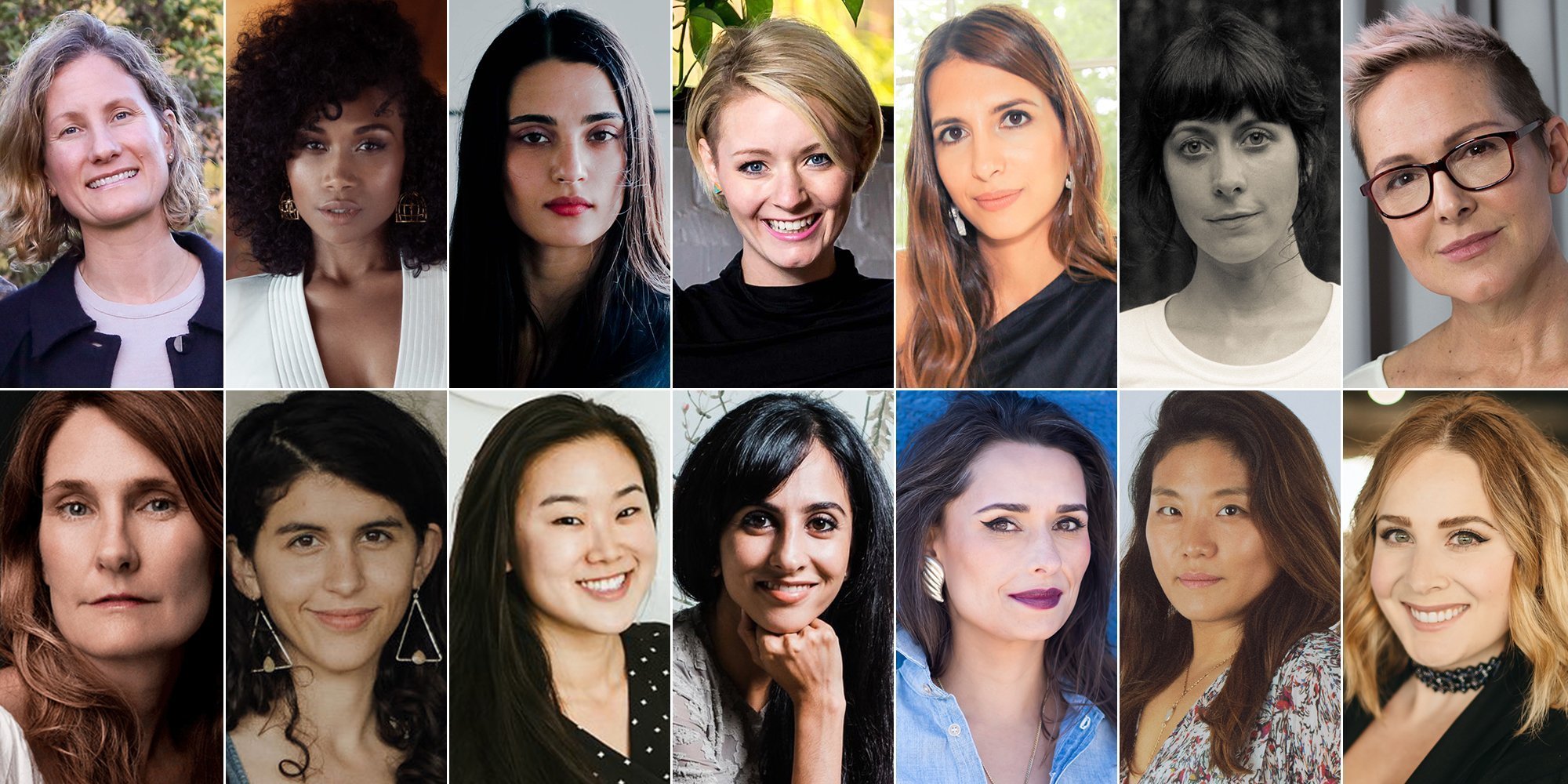 What Happens To Brands After Launch: 14 Founders Discuss Hurdles They Face In Their Second And Third Years Of Business
At two years old, Beauty Independent has transitioned from crawling and wobbly walking to running and jumping. Although its mission of reporting on pioneering beauty entrepreneurs hasn't wavered since it premiered on Aug. 18, 2017, the business that supports that mission has. We passed the proof of concept period and are looking to build upon our core group of devoted followers. As part of our next stage of evolution, we progressed from a free model to paid subscriptions to ensure our operations are sustainable for the long term. Going forward, we'll deploy strategies to deepen reader engagement through a diversity of content options.
The brand founders we write about sell different products from us, but many of them are going through a similar developmental phase from baby to toddler enterprises. The task confronting them is to manageably grow, not to get off the ground, and the decisions they make to do so are quite different from the decisions they made at their companies' launches. "The stakes are higher, and the challenges and burdens are heavier in the second year and beyond, but the impact and the reward are bigger, too," says Sarah Biggers, founder of Clove + Hallow, one of the first brands covered by Beauty Independent. We talked to Biggers and 13 of her fellow indie beauty entrepreneurs about the struggles of leading their brands as they mature.
THE FRAMEWORK FOR DURABILITY
Taking a developmentally-appropriate approach. Biggers: "In the first year, I was focused on grow, grow, grow. I was looking for market validation because I needed to know if my business had teeth, and I needed to know it fast. In the second year and beyond, I was confident we had a strong market for our products, which meant I had to switch my focus to long-term sustainability. Is my pricing/business model right? Is my supply chain functioning properly? Are my team and infrastructure set up for growth? How do I balance all of the above with cash flow levels? It was a big perspective shift."
Prioritizing self-care. Koh Kim, CEO and founder, Evenprime: "It's easy to fall into the trap of using your business as an excuse to avoid taking care of yourself. Burnout is real. If you don't take the time to disconnect and relax or the time to prioritize your physical and mental health, you risk making the entrepreneurial life a thousand times more stressful and difficult. Do things that make you feel good, and you'll have so much more to give to your business and customers. Spend time cooking healthy meals rather than ordering take-out or pre-prepared meals. Get enough sleep. Meditate. Go outside. Explore nature. Occasionally pamper yourself. Ensuring a proper work-life balance for yourself, and your employees [and] coworkers is an integral part of being a good CEO. Combining rest with productivity is going to get you as close to this balance as possible."
Failing fast. Shiva Tavakoli, founder of Joon Haircare, "When we launched, I was very much focused on trying to figure out how to market Joon Haircare. I think, as a new brand, you are always trying to find ways to market on a budget, and the best company or freelancer to work with. It took me a while to pull the trigger on a lot of marketing initiatives but, now that I did, I have learned more about what works and what doesn't. Decision paralysis is definitely a thing. I mean, who wants to lose money? What I have learned through time is it's better to learn really fast about what works and possibly lose a little money over it then sit on a decision for several months and lose time. Just make sure you don't sign a lengthy contract locking you into a service, which doesn't end up working for your business."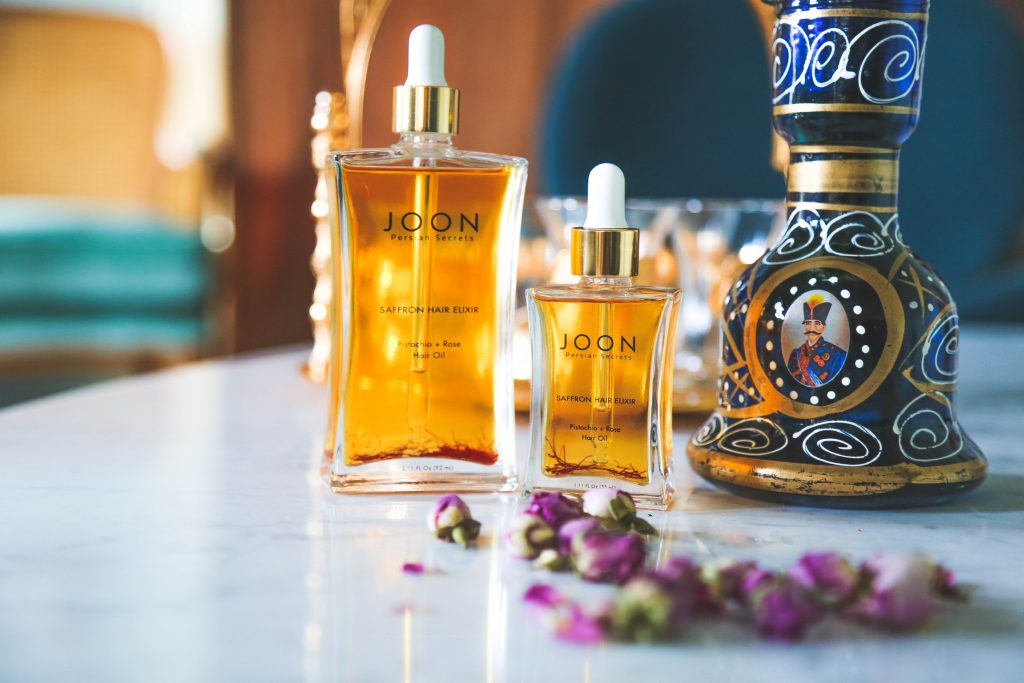 THE PRODUCT PIPELINE
Stretching beyond debut products. Heather D'Angelo, founder of Carta: "I launched Carta with one perfume, and one perfume doesn't make a perfume brand. Usually, if you do one perfume, you might have ancillary products like a candle. That was never my thing with Carta. I had imagined that I would have put out more fragrances by now, but, without having investment to launch another fragrance, I haven't. I guess it's wishful thinking that a lot of brands have that you are going to sell enough of the first product to be able to make the second product quickly, but it's taken a lot longer than I thought. I have finally made enough money to be able to go on a trip to source essential oil, and I'm now developing the next fragrance. I thought I would be here six months in, but marketing and product development are all me. I have to come up with the formula and test for safety. Of course, the fragrance has to be amazing. I think it would be great to get the second fragrance out by the holidays."
Pumping out newness. Hillary Navarette, founder of Lau Botanicals: "[A challenge we face is] wanting to release new products at a more frequent pace. It's especially easy to get in our heads when we look to Instagram and see others in the industry launching new products each
holiday. It's difficult to avoid comparisons to others. This impacted our morale, but we reflected back on key goals of formulating when feeling most creative and only releasing products that we are 100% confident in, even if it takes longer than anticipated."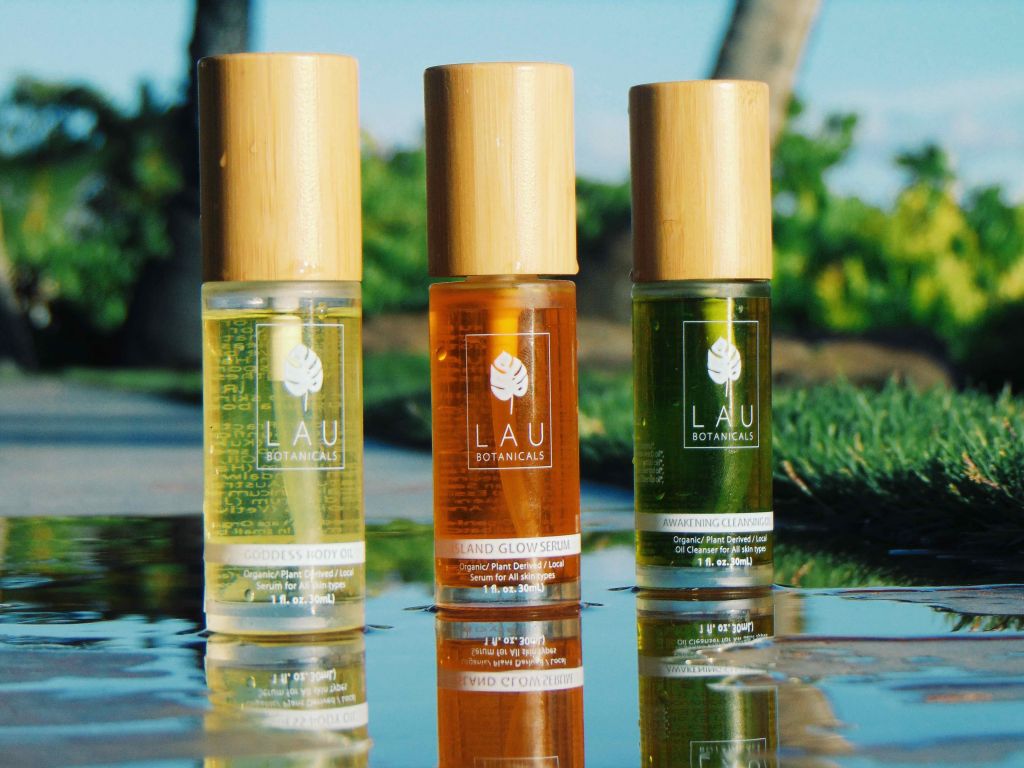 THE BRAND MESSAGE
Owning a niche. Janet Schriever, founder of Code of Harmony: "As Code of Harmony grew, I discovered that I wanted to put more focus on the aspects of the business that I enjoy the most and that would make us stand out amongst the sea of CBD brands that exist now. I really enjoy being an aesthetician and, although we are still online and at retail, I am approaching the product line from a professional aesthetics perspective. It took a few years, but I am happy to have found my niche within the clean beauty positioning. This changed our social media growth and has also put more focus on me as the person behind the brand, which I am OK with, mostly because I love what I do and have become more comfortable speaking to skincare professionals about my products."
Amplifying the story. Michelle Ranavat, founder of Ranavat Botanics: "I still find myself digging into my brand values and story just as I did when I first launched. I am working on how I can better share my story and create a consistent brand voice across multiple platforms (email/social/website). I'm refining my product assortment and trying to find ways to convey the product benefits for each. I am also working on ways to thoughtfully engage with the Ranavat community so we are not just selling a product, but an experience and positive community around it."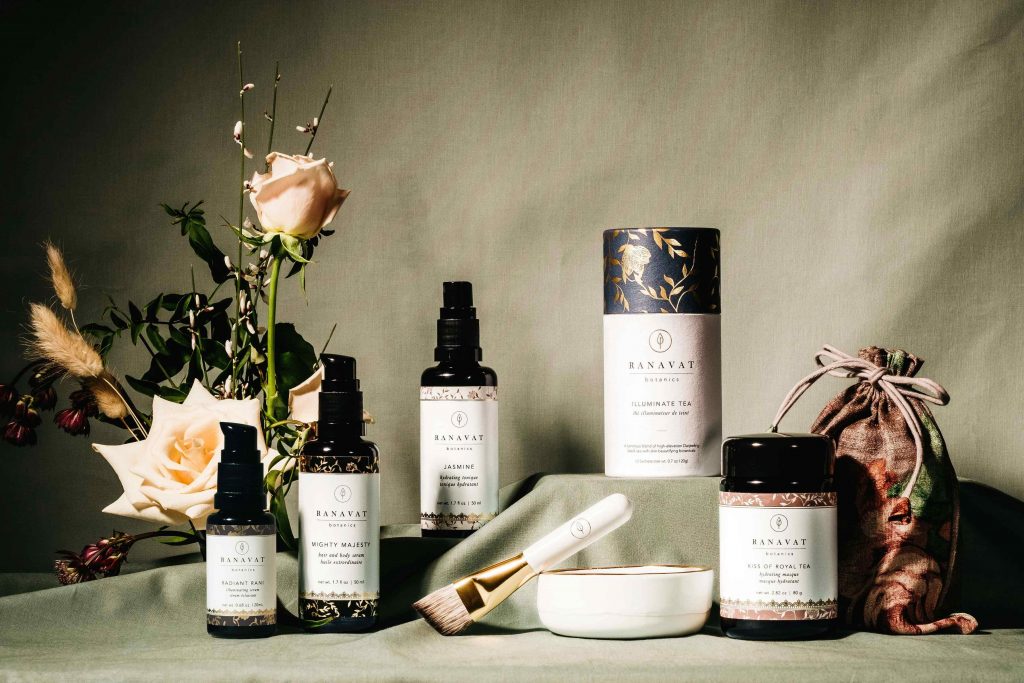 THE INEVITABLE MISTAKES
Unwinding unwise choices. Regina Merson, founder of Reina Rebelde: "The digital strategy or retailer you chose to do business with or not to do business with at the beginning, those things have longer-lasting implications that I realized. There are decisions you make at moments in the business that, a couple of years later, don't make sense. You may want to course correct, and it's not as easy to course correct as you think.
Just as a simple example, the online platform that I launched with at the beginning was not right for my brand, but I stuck with it because it was so expensive to redo the platform in a way that made better sense for my brand. That was difficult and time-consuming, and it took up the first quarter of this year to deal with it. I was on WordPress, and I switched to Shopify. When I was launching, people said Shopify was too nascent, but it turns out running a digital store requires a certain level of hands-on attention and, until you have a full-time team, you're doing a lot of it. You need a platform like Shopify that makes it easy for you."
Moving on from missteps. Biggers: "My second year of business consisted of lots of 'Why did I do it that way?' moments and epiphanies related to foundational decisions I had made early on. I had to get comfortable with admitting I made the wrong move in order to quickly cut our losses and move on. At first, it was disheartening and even a bit embarrassing, but now I really enjoy it because it means we're growing and refining. Plus, it has helped me build a culture that is comfortable making mistakes and then cleaning them up swiftly. That can only be taught by modeling from the top down.
A good, prominent example is when I made the decision to outsource our fulfillment to a local 3PL during our first year. It started off great, but ultimately became expensive, unreliable and a major point of stress on our operations team. I called everyone in and told them I had made the wrong choice with our 3PL and needed their help coming up with a solution. Laying it all out clearly was scary, but also a huge relief because it meant we could move forward. In the end, we created our own warehousing and distribution center which has proved its value many times over."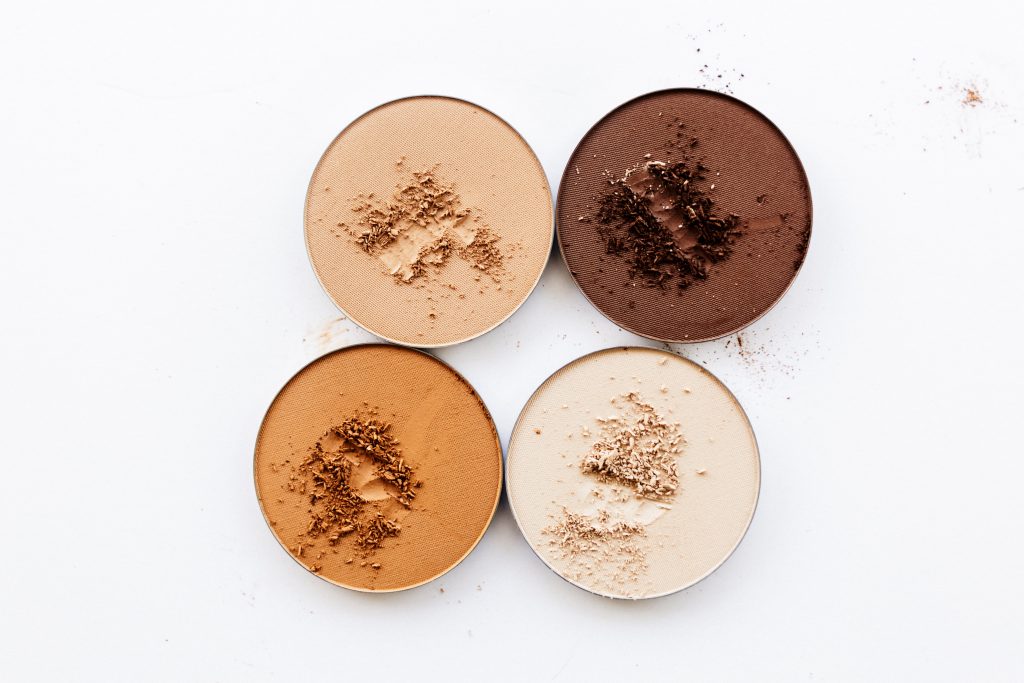 THE CASH CRUNCH
Rethinking the terms. Stephy Kim, co-founder of Moonlit Skincare: "We work with some national retailers that are on 90-day terms, which can be a long way away before that money comes in. However, we 're able to manage our cash flow by negotiating with our vendors and suppliers regarding terms with them. We'll even send proof of PO from the retailer to them showing that we will get paid in 90 days which have put them at ease. Additionally, I would encourage brands that have been around for two-plus years to show their press and retailer list to their vendors. This can also show you're established and in it for the long haul, which can lead to more leverage when it comes to discussing terms. In this current trade state, I've noticed that vendors are more open to getting creative with terms than they were two years ago."
Financing to meet inventory commitments. Merson: "I launched at Target last year, and the inventory demands of a large retailer and the cash management situation around that is something I didn't anticipate dealing with at this stage. It's really complicated for a small brand to maneuver around the payment terms and lead times to get inventory to a large retailer. You're fronting cash in a way that I didn't think I'd have to do so soon. They may say, 'Can you get this to us in two months?' and there's not a lot of time to figure it out. You have to pull it together. As a small business, the options presented to me for financing included factoring, and factoring is really expensive. It can be the only option for some brands, but I tried to find a way to get debt on better terms. I ended up getting a line of credit that was on better terms."
THE RETAIL COMPLEX
Realizing your power. Biggers: "In the beginning, I accepted most contracts as is because I didn't know better. Now that I've built up some leverage, I approach new partnerships with more confidence, and I've gone back to early partners to renegotiate lopsided terms. I haven't always gotten exactly what I was asking for, but they're usually willing to meet me somewhere in the middle with material improvements."
Driving sales inside stores. Ranavat: "It's true that getting into retail is the easy part. What is challenging is the constant trial and error that is required when you have a physical store. In many stores, there are over 150 brands carried, so the challenge is how do you stand out relative to mainstays and lines that are household names? The key is finding the right balance between sales support, sampling and in-store events. It's not a science when it comes to this. So much if it varies by store and even the location of the store. Some markets are heavy traffic flow and others are slow, so you would want to have different support strategies for each. There is a certain amount of monitoring and servicing you want to do as well. We analyze sales by location and SKU to get a sense for what may need more training or what is working really well and, then, we try to apply those learnings to other stores."
Setting realistic goals. Schriever: "When you start getting into retail, especially department stores, you need to be prepared to offer support to your retail partners, which most smaller brands, including mine, cannot afford to do on the level the retailer may expect. Because of this, it might just cost you more to be in a retailer than you will actually make being there. This was definitely a hard pill for me to swallow, but, now that I know, I have adjusted my expectations."
Diversifying revenue sources. Lam Abbas, founder of Dirty Lamb: "[A] problem I face is how to not rely on a couple of businesses for most of my profit. I have gained the confidence in my business due to reviews and online growth to reach out to more retailers. I continue to do so, and I also plan on upgrading all packaging to have a more eye-catching look on the shelf as well as online presence. I know the product inside is great, but now it's about making the packaging look the way my customer feels after using it."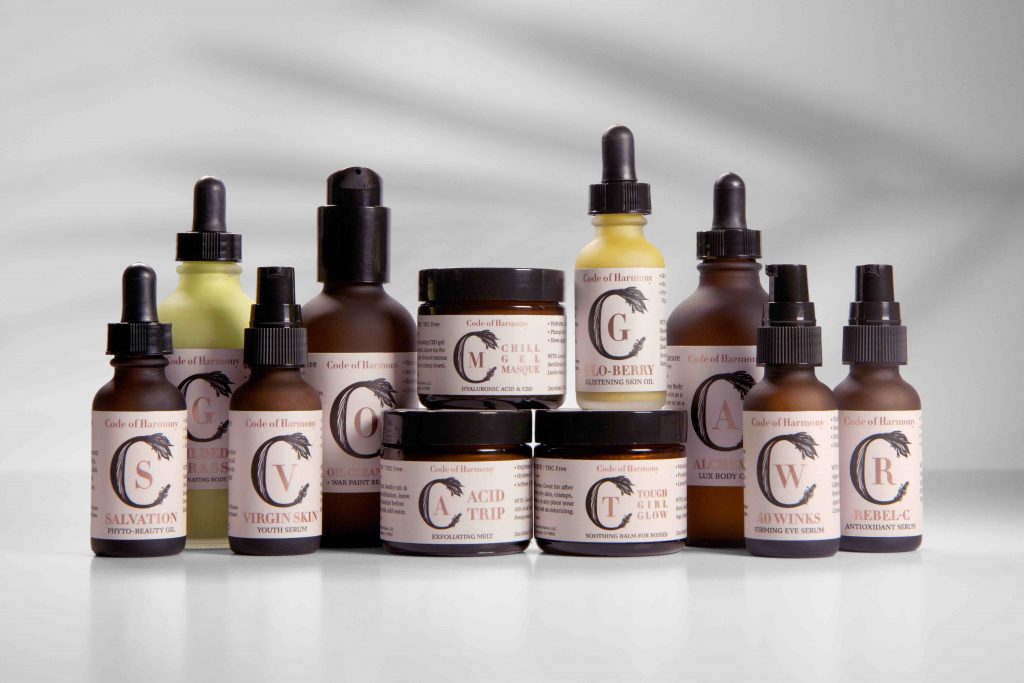 Not being afraid to say no. Molly Beane, founder of From Molly With Love: "In the beginning, I said yes to every opportunity because I was eager to grow our company. And I was excited that we were starting to get noticed. However, that meant that we said yes to orders that were too big for us to handle, or for which we didn't have the cash on hand to fulfill properly. When that happens, you can actually lose money on the deal. We also burnt ourselves out to boot and sometimes worked 20 hour days at the detriment of our health.
Earlier this year, we had to say no to a dream retailer because we knew we wouldn't have the funds to purchase the fixtures. We're bootstrapped—still currently fundraising—so perhaps if we were already funded, we could have said yes. But I am not interested in growing myself out of business, which has almost happened to us several times. Dream big, shoot for the stars, etc., but keep at least one foot planted firmly on the ground."
Pursuing partnerships aligned with your brand. Nisreen Azar, co-founder of True Wild Botanics: "An important challenge we face is the elimination of draining partnerships to better focus on positive opportunities that support the spirit of True Wild. We have become more deliberate and thoughtful before jumping in and saying yes to every opportunity that comes our way. We are learning to be discerning to know our limits, manage time more efficiently, and apply our efforts towards projects and people that are consistent with our mission. A good lesson now and always is to trust our instincts and vision despite challenges or setbacks."
Ending unproductive relationships. Dana Jackson, founder of Beneath Your Mask: "Eager to grow, get more visibility for our brand and be available in certain markets, we launched in some amazing retailers in our second of business. However, there were a couple partners that we realized weren't a good fit. One of them marked our prices up 20%, only to discount them back to our MSRP. Another one was a brand-new store with little retail experience. We weren't given the opportunity to train their team and later found out they didn't have a sales team. The receptionist for their salon was also handling the retail side of the business. We ended up pulling out of both those relationships.
Going into our third year of business, I vet our potential partners very carefully, especially if they're new stores. I am not only concerned about getting an opening order, I want to make sure we have a longstanding relationship that makes sense for both the retailer and Beneath Your Mask. I personally work very closely with our retail partners, so I've learned to be more discerning about where we choose to carry our brand. I want to be able to fully support every partner and have long healthy relationships with them versus being everywhere."
THE INFRASTRUCTURE IMPEDIMENTS
Strengthening the digital organization. Kim: "In our first year of operations, my business partner and I did a lot of manual work. We tracked influencer campaigns, online ad creatives, website development tasks and retailer discussions by hand via Google spreadsheets, docs and slides. But, after a year, we amassed a litany of ambiguously named documents in the cloud that were hard to track and introduce to new employees or temporary contractors. Do yourself a favor and invest early on in tools that free up your time and make decisions faster. It's much easier to build in processes from the start rather than adding them in at a later date.
We now incorporate tools like Notion to help with project management and act as a central repository of important business files. For accounting and finance, we use services like Quickbooks, Taxjar, A2X and Expensify. For online marketing and social media, we use tools like Later, PeopleMaps and Klaviyo. There was an initial learning curve figuring out the best tools for our teams, but it was totally worth it."
Understanding your infrastructure limitations. Janna Sheehan, founder of Ojai Wild: "We are constantly refining the continuity of our infrastructure. Getting Ojai Wild products to market is more complicated than most other fragrance and cosmetic businesses since we make and manufacture our own raw materials. We can't simply call a supplier and order 50 pounds of white sage or pink Peppercorn extract. So, when we lost our lease on our farm late last year, it created an infrastructure setback that we used to our advantage.
We had to slow our product launches down, which was frustrating. But, since we were graced with more land and faced with brand new plantings, we filtered out what wasn't growing well before and doubled up on what was thriving. This allows us to go more vertical with some of our products. We also added several new herbs that will give us a unique advantage. What could have resulted in burnout actually gave us inspiration, a more solid footing and focused brand message."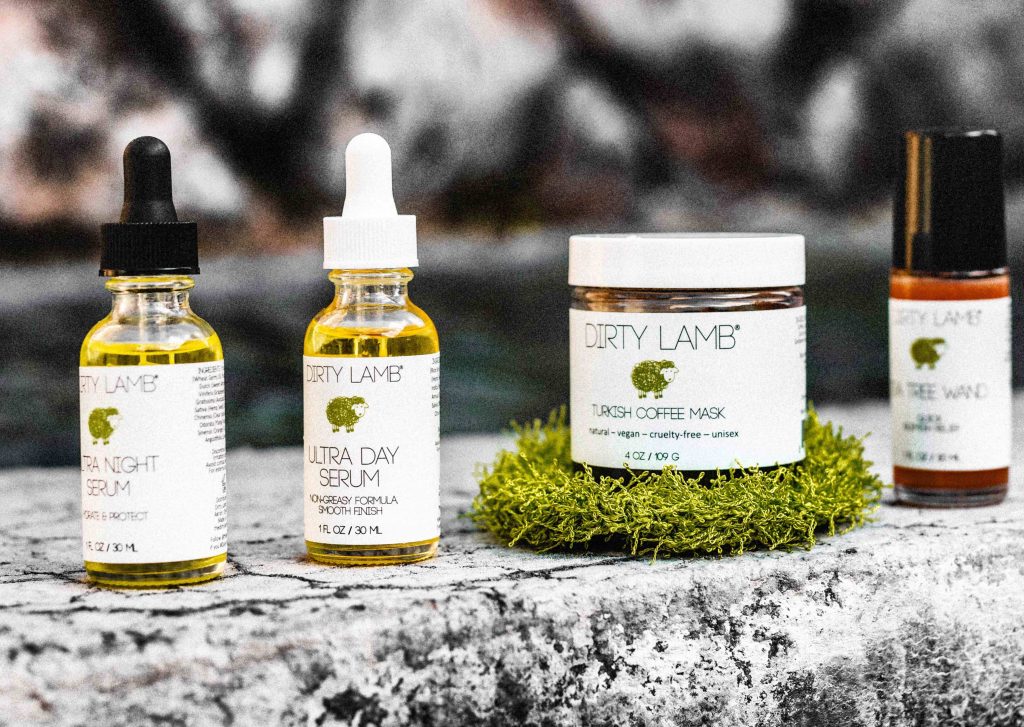 Figuring out when to hire. Abbas: "I don't have as much time to focus on formulating new products because I am managing getting bigger orders done. It's a great thing to be growing in the right direction and making my business money, but at what cost? I feel like now the biggest thing I face is how do I start growing a team I can really trust and depend on, so I don't have to do every step. Lucky for me, my brothers manufacturing and fulfillment company Jetpack allows me to use their labeling line and employees to help with larger orders. I do feel that soon I will need to hire a couple full-time employees to help take some of the load off, so I can focus on only what I am good at."