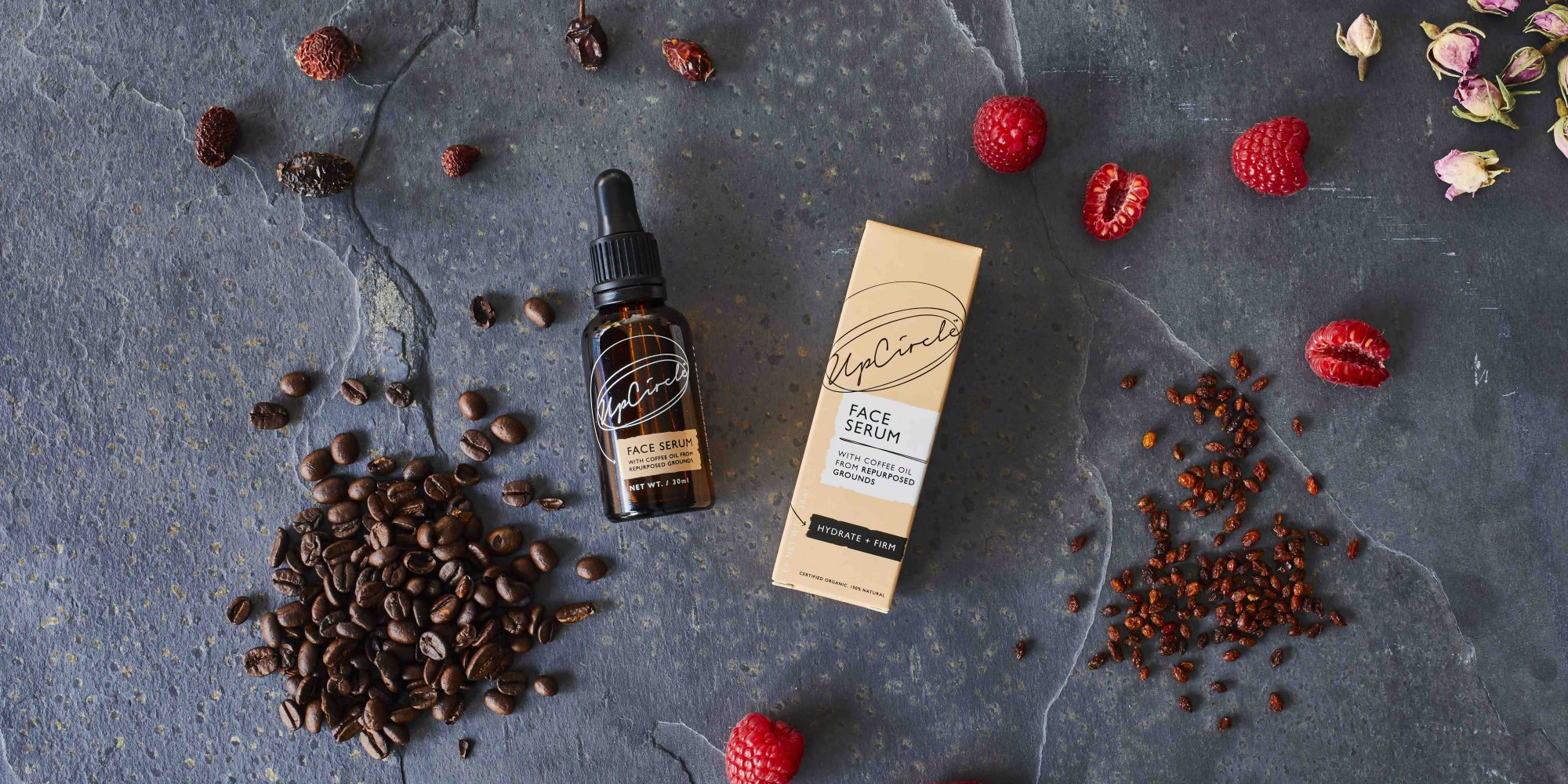 Budding British Brand UpCircle Takes Sustainable Beauty To The Next Level
It took a Christmas present and a cup of coffee to jumpstart one of Britain's most promising sustainable beauty brands.
After his wife gave him a French press for the holiday four years ago, William Brightman, co-founder of UpCircle Beauty, noticed he was wasting ground coffee on a regular basis. The realization dovetailed with his discovery of coffee scrubs and growing interest in the concept of upcycling or creating products from materials typically thrown away.
Sensing an opportunity, Brightman, 28, teamed up with his sister Anna, 25, a former area manager at Aldi UK, to develop Optiat, a line of natural and sustainable body scrubs made with repurposed Arabica coffee grounds. "I was fortunate to have an understanding of the more linear aspects of running a business like supply chain and balance sheets," says Brightman, who worked in finance prior to UpCircle. "Anna has experience within the retail channel and has a deep understanding of the consumer landscape. Our skill sets complement each other very well."
Optiat launched at the London Coffee Festival in April 2016 with three body scrubs: lemongrass and peppermint, clove and cinnamon, and lemon and black pepper. From the beginning, the company sourced coffee grounds from cafes and coffee shops across London. Suppliers originally included multinational chain Allpress Espresso, and their ranks have expanded to Henny and Joe's, a vegan chai syrup purveyor based in Bath, England, that provides UpCircle with chai spices.
"We make beauty products out of ingredients that would usually be discarded," says Brightman. "We promote a circular economy by keeping resources in circulation for as long as possible extracting maximum value from them."
"We make beauty products out of ingredients that would usually be discarded. We promote a circular economy by keeping resources in circulation for as long as possible extracting maximum value from them."
From 2017 to 2018, Optiat pulled in 200,000 pounds or nearly $260,900 at the current exchange rate in sales. Although the beauty startup declined to disclose its projected 2019 revenues, Daily Mail reported UpCircle is on track to generate over 1.5 million pounds or roughly $1.95 million this year.
Last year, the Brightmans appeared in season 16 of the BBC Two show "Dragons' Den," the British version of "Shark Tank." Their winning pitch resulted in investment of 50,000 pounds or approximately $65,210 from Tej Lalvani and Touker Suleyman in exchange for 30% equity. The Brightmans accepted the offer and requested the opportunity to buy back shares of their business once the investment was recouped.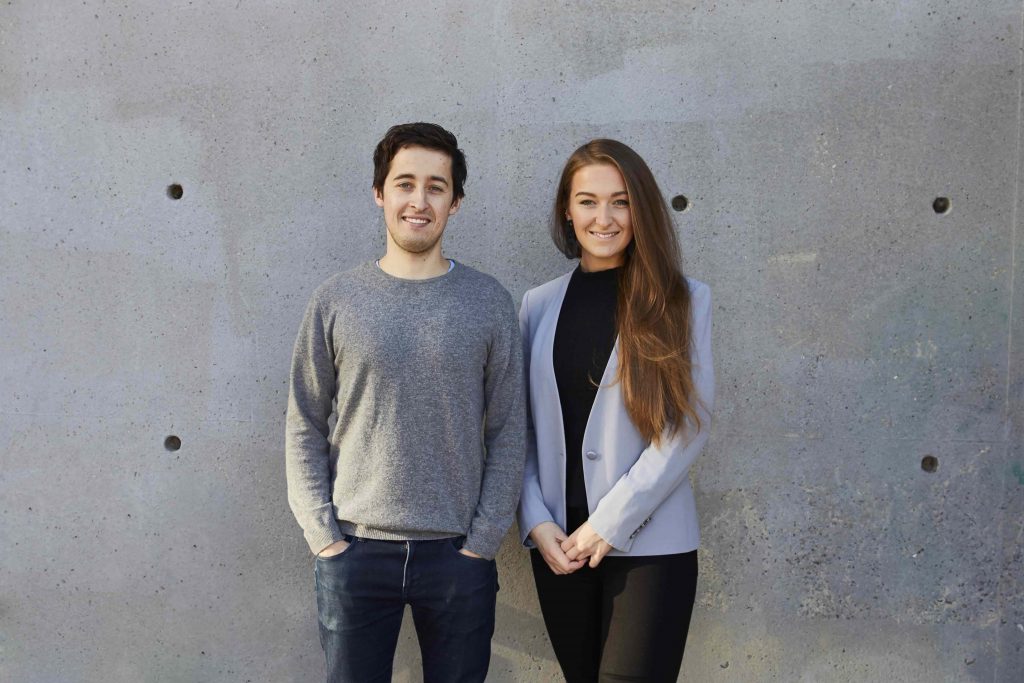 Initially, Brightman details he and his sister relied on personal capital, and money from family and friends to fund their scrub enterprise. Following initial traction, the enterprise secured a loan from Virgin Start Up, a program for entreprenuers. In 2018, it completed a crowdfunding round that raised 217,500 pounds or about $283,000 from 377 investors.
The crowdfunding round was largely put toward a rebrand that turned Optiat, an acronym for "one person's trash is another's treasure," into UpCircle in December last year. The transformation reinforces UpCircle's commitment to sustainability. Brightman says, "Outside of the products specifically, we try hard to reduce our environmental impact across the business whether that is cycling to work or having our business cards made out of used coffee cups."
"We want the products in as many hands and homes as possible. We want to be the pioneers for natural and sustainable skincare helping people understand that beautiful skin does not have to come at the expense of the environment."
UpCircle's new branding is intended to streamline its design and products to propel a cohesive and scalable vision. The Brightmans decided to cut plastic packaging by 95% with the rebrand. UpCircle transitioned from plastic tubes for its scrubs to 100% aluminum tubes. The siblings also extended the brand's natural, organic, cruelty-free and vegan product offerings to encompass face scrubs, bar soaps and face serum in addition to the body scrubs that kicked it off.
UpCircle's product prices range from 6.99 to 14.99 pounds or $8.99 to $19.99. Despite the face serum being the brand's priciest product, Brightman reports it's been flying off the shelves. "Similarly, our new soap bars are very popular. Demand for soap bars rose last year for the first time in decades as consumers look for more natural, lower plastic solutions," says Brightman, emphasizing, "We believe that our range is at a price point which is truly accessible, helping us enable the customer to move towards more natural beauty solutions."
UpCircle products are currently sold in 740 stores across the United Kingdom, including at Boots. Earlier this month, the brand won Sainsbury's Beauty & Wellbeing Live Innovation Pitch to proceed with a possible placement at the retailer. Globally, UpCircle products are distributed in Australia, Denmark, Finland, France and Portugal. The brand is expected to enter the United States in the coming months.
"We want the products in as many hands and homes as possible. We want to be the pioneers for natural and sustainable skincare helping people understand that beautiful skin does not have to come at the expense of the environment," says Brightman. "We want to be the entry point for that switch. Whether that requires us being in spas, hotels, retailers or in niche stores, we are open to it all."