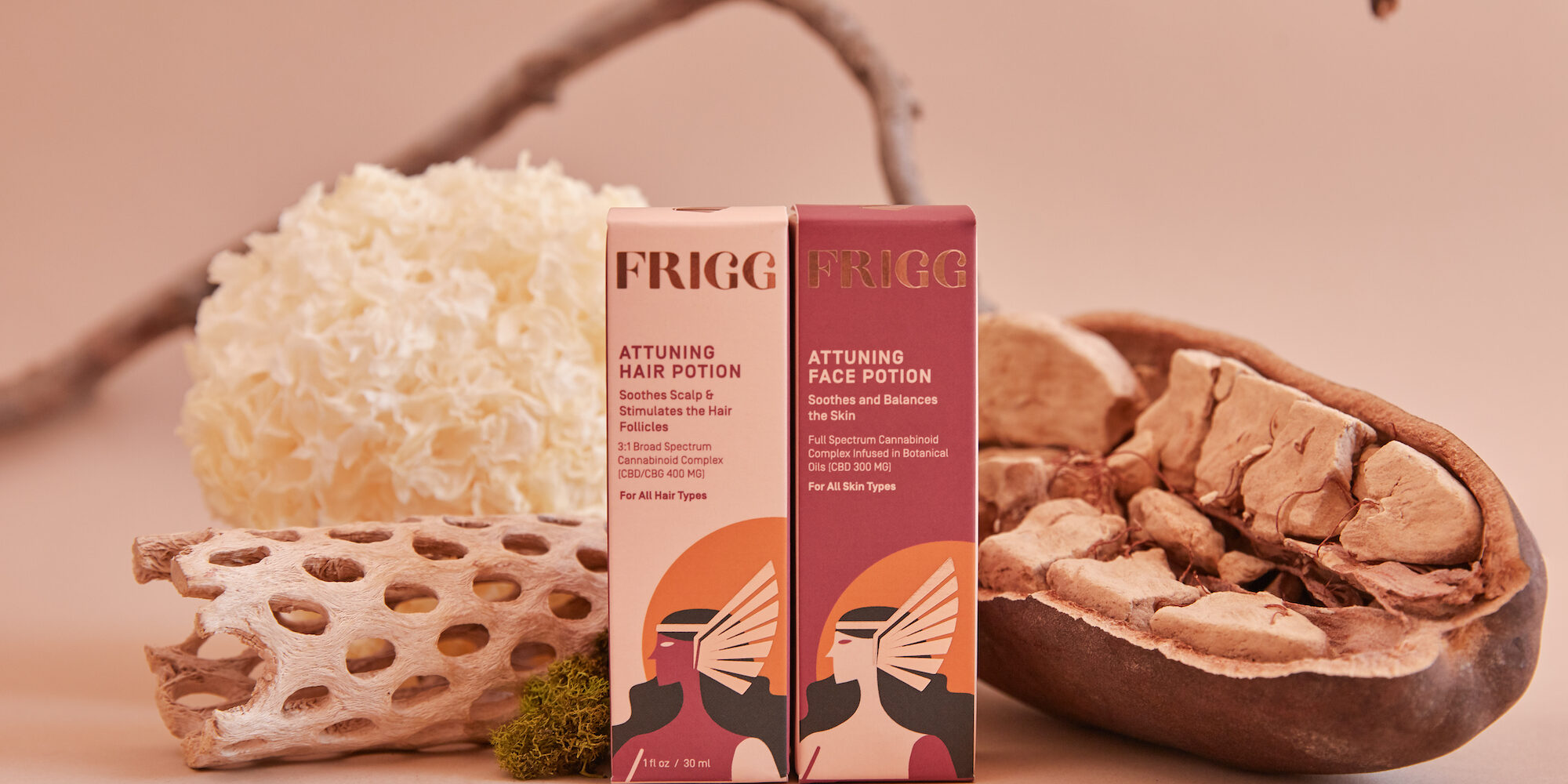 Cannabis Beauty And Wellness Specialist Frigg Expands Retail Distribution, Joins Credo For Change 2021 Cohort
Less than a year since launching cannabinoid-focused Frigg, Kimberly Dillon has already won Tower 28's first Clean Beauty Summer School program, including a $10,000 grant from New Voices Foundation, completed clean beauty retailer The Detox Market's Launchpad mentorship program, and will be part of the 2021 cohort of
Credo for Change
. 
Simultaneously, the former CMO of cannabis category leader Papa & Barkley is launching her brand at Madewell and Urban Outfitters and is in the middle of fundraising. No wonder Frigg's two best-selling products, Attuning Hair Potion, $45, and Attuning Face Potion, $60, are formulated to combat the myriad effects of stress. 
Both best selling oils are now available on Madewell's e-commerce site, and Attuning Face Potion is live on Urban Outfitters website. Frigg's other retail partners include The Detox Market, NYC-based plant wellness specialist Standard Dose and other niche beauty retailers nationwide. The brand reports that revenues were up 200% in Q1 2021 versus Q4 2020. Dillion says she's aiming to get Frigg placement in a national beauty chain by the beginning of Q2 2022 with a target revenue split of 60% retail and 40% wholesale for next year.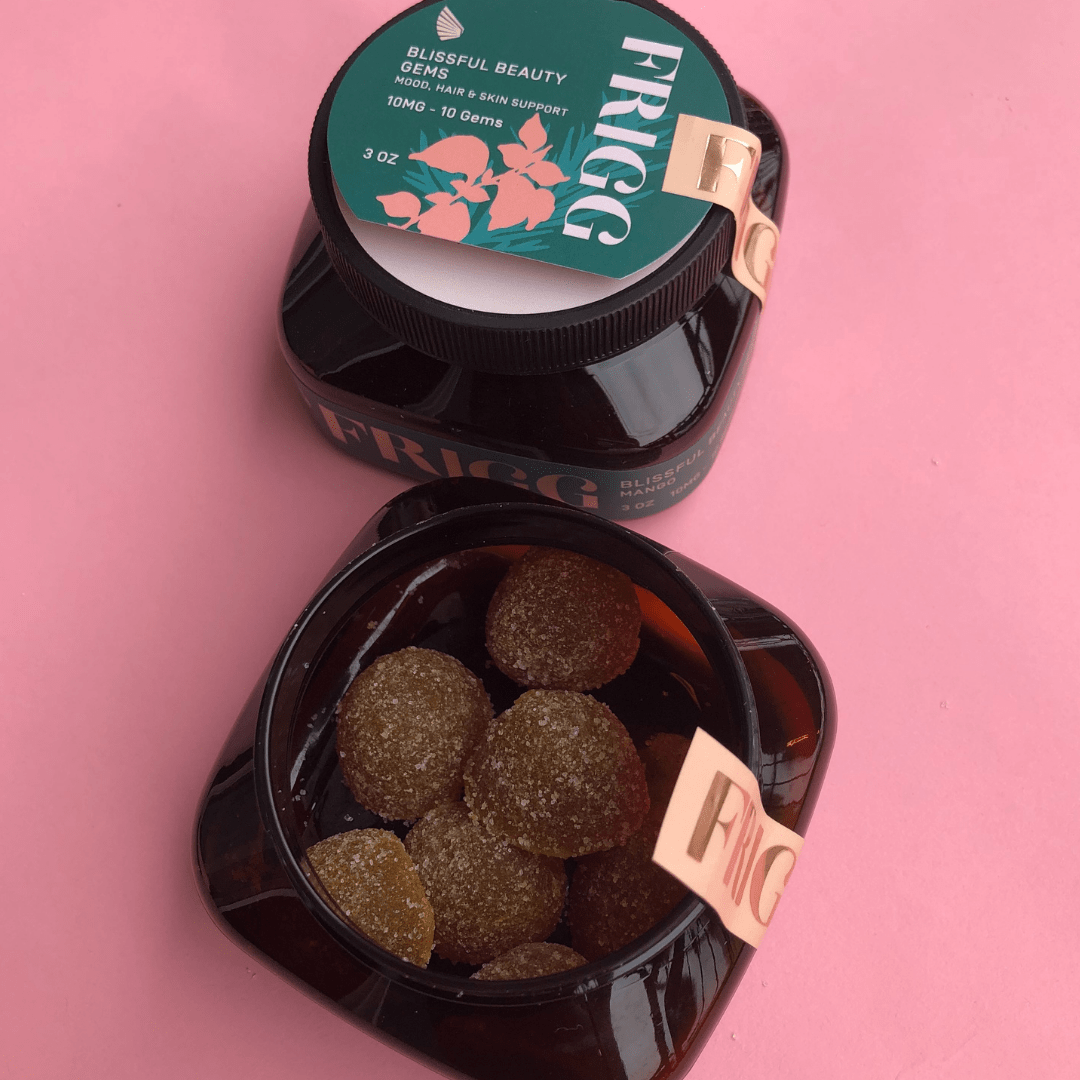 "We were intentional in our rollout," Dillon shares about the past year in business. "We primarily have two SKUs that are doing a lot of the work for us right now, but that was intentional. It was COVID and we were trying to understand our consumer." Dillon adds that all of Frigg's products are custom creations rather than white labeled, a much more time-consuming production process that can be subject to more delays. 
During The Detox Market Launchpad program, Dillon focused on building brand awareness and understanding who the clean beauty consumer was and what they're looking for. "What has really resonated in the market is our use of different cannabinoids in combination with adaptogens," shares Dillon. "We did a huge survey and what came back was dealing with inflammation. A big part of our consumer base is women of color and their top two stressors were hair loss and then hyperpigmentation. What you'll see in the future is a double down in hair and products for targeted face issues, but still have it be beautiful."
This spring, Dillon put her own spin on the popular gummy category with the launch of Frigg's Blissful Beauty Gems, an edible supplement made of 99% mango puree that looks and tastes more like a fancy French confection than an influencer-promoted chewy vitamin. The Gems are formulated with bamboo extract, purported to help the body produce collagen, popular adaptogen ashwagandha, passionflower and biotin. 
A cannabis industry veteran, Dillon enthusiastically digs into the minutiae of formulation in an effort to create the most targeted products possible. She has been especially interested in terpenes, botanic compounds found in many plants, including cannabis, and how they can work synergistically with other plant-based ingredients to boost a formulation's overall efficacy. She instructs, "I think the conversation is moving towards synergies and not just adding CBD into a product. One of the things that we found pretty early on is that, actually, some of the THC compounds were doing the opposite of what we wanted as it related to hair growth. So, we're pretty specific on how we didn't want to have THC and its precursors in our formula. Then, when we looked at the terpene profiles of what helps stimulate follicles, we looked at what's commonly found in rosemary and some of the ingredients that we know promote hair growth and really understood what the terpenes were in rosemary and use the same terpene profiles that were in our CBD strains. It's also CBD strain specific. We looked for terpene profiles in that strain or added those terpenes back in, based on the research of what ingredients help promote hair growth."
For her face oil formula, Dillon looked at the mainstream plant-based ingredients that can help with brightening to understand their terpene profile and made sure that the CBD and CBG extracts used in Attuning Face Potion had similar terpene profiles. Dillon is all in on cannabis. Don't expect Frigg to expand past the plant anytime soon.
"I'm very aware that the CBD tailwinds are not what they were," she admits. "You really have to have the right value proposition, the right formulas and a really strong brand. You see a lot of CBD brands moving to plant wellness, and we understand that positioning. We are deeply rooted in cannabinoids and understanding how cannabinoids work. I see a future in which Frigg plays in compliant THC as well, whenever that time comes. Cannabinoids are what we're powered by, but it's also figuring out which ingredients are synergistic with them versus shying away from cannabinoids. That is our strategy."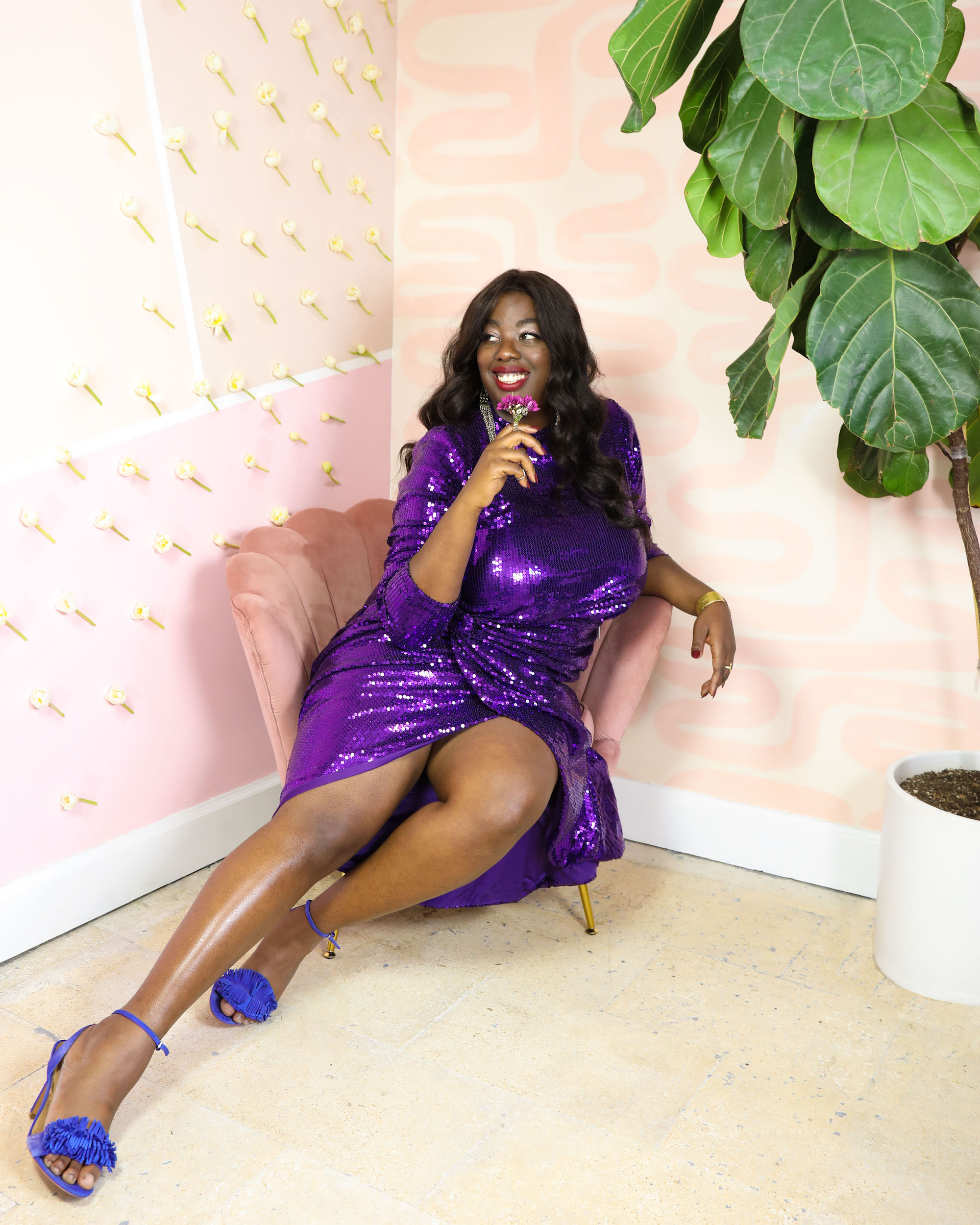 Dillon learned a lot from The Detox Market team during Launchpad and is excited to be part of the 2021 Credo for Change program. Both initiatives were created to support and educate BIPOC-led beauty brands in a number of key business areas. Dillon says that something new this year is a pitch competition for capital at the end of the five-month program. "There's a stronger commitment to get on shelf, too," adds Dillon. "It's still not a guarantee, but I think there is a stronger commitment based on feedback from last year. I think they saw with Tower 28's Summer School, which we were winners of last year, how impactful actually getting on-shelf or actually getting money is in addition to mentorship." Dillon is also currently raising a seed round for Frigg, though declined to say how much she's looking to raise.