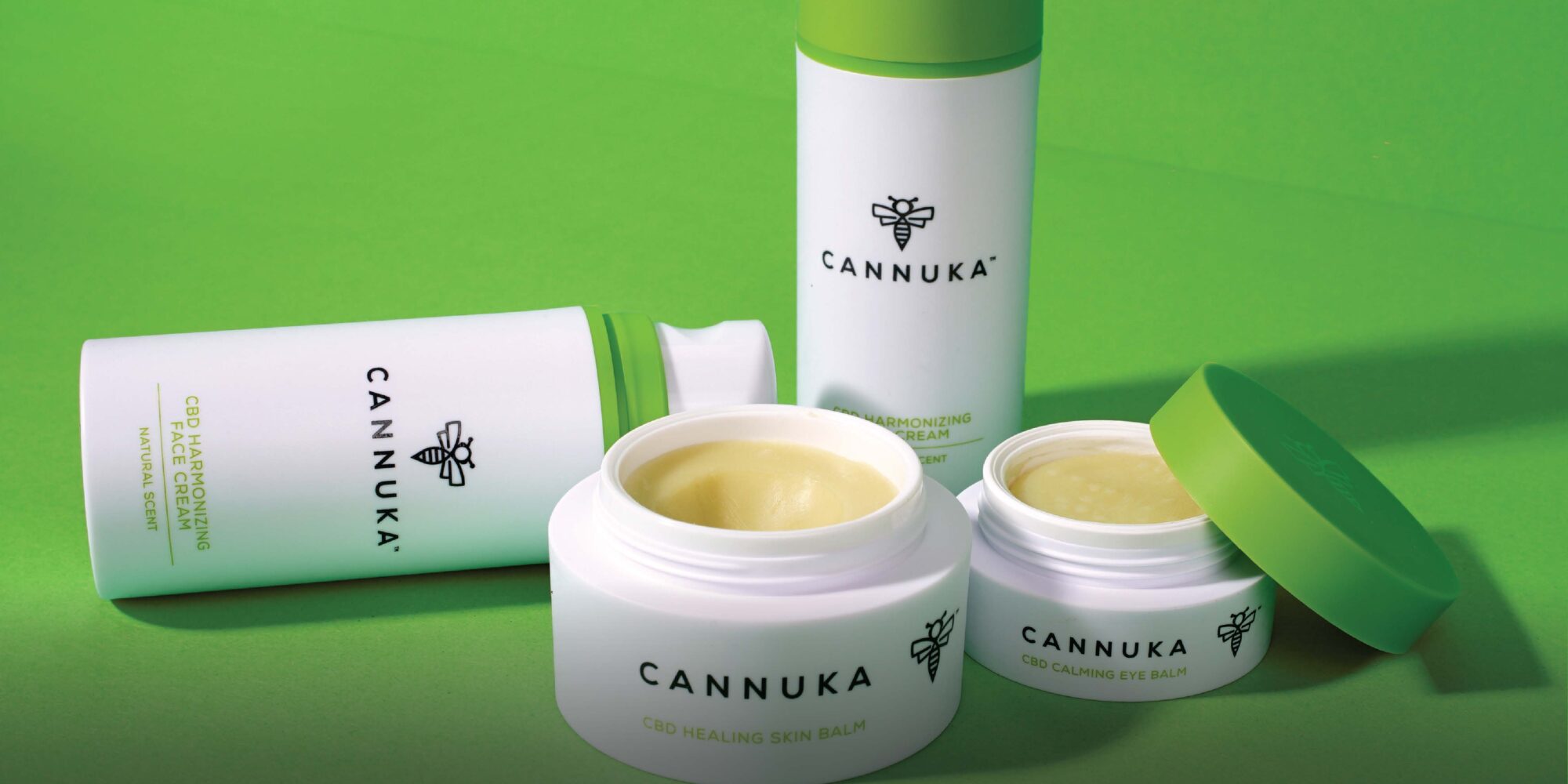 How Cannuka Strategized For An Exit And Is Broadening Out From CBD
To chronicle Cannuka is to get a glance at the short, eventful history of CBD in the beauty industry. The skincare brand pairing CBD with Manuka honey launched in 2018, the same year the federal Farm Bill legalized the hemp trade in the United States and before thousands of CBD products flooded the market. It was among the first CBD brands retailers the likes of Ulta Beauty and Neiman Marcus put in their CBD beauty selections. Today, it's in 1,500-plus retail doors, but it's also navigating the fizzling of the CBD beauty craze.
What helped Cannuka, which was recently acquired by wellness and beauty company Better For You Wellness Inc., skillfully ride the CBD wave should help it figure out its role now that it's crashed: a vision for where it's going mapped out by Stephen Letourneau, GM and chief brand officer of Cannuka as well as a Better For You Wellness board member. "So much of the world of beauty is repairing a jet engine in the middle of flight," he says. "Taking time to plan isn't super supported." Letourneau is such a believer in long-term planning he's been known to disconnect from regular communications for two weeks to fully dedicate his brainpower to it.
Beauty Independent talked to him about where Cannuka has been and where it's heading—and his advice for beauty startups that might be interested in following its path to an exit.
How did you get involved with Cannuka?
Cannuka was originally founded by husband-and-wife team Michael and Kelly Bumgarner. They were looking for a way to help bring living wages to farmers. Michael thought hemp could be a part of that, and his genius wife said they are growing it for CBD for skincare. She's like, "All the skin issues I see are almost always the result of inflammation, and CBD is good for soothing and calming inflammation." He was like, "I didn't know that," but he came up with the genius idea of combining Manuka honey with CBD.
I was running a fund that was investing in the CBD space. Michael's mom and I sat on the board of a resort together, and she knew I was investing in the CBD space, so she said, "Hey, would you talk to my son?" I was kind of expecting this 19 year old, not a 30 year old adult with kids. I had met a couple dozen companies by then, and all of them were focused on what they wouldn't do. They wouldn't change their font even if you couldn't read it. They weren't really listening to what was happening in the market and what was going to be happening with the future of beauty. We wouldn't work with those companies, but Michael had no ego. He said, "What is it going to take to make this brand successful?"
What happened from there?
They couldn't have looked any safer or more trustworthy to introduce CBD. They literally could have been an ad for Kohl's. We invested in the company, and repackaged and reformulated in 2017. I said, "I'm not really interested in doing a CBD brand. I'm interested in a skincare brand." We needed to tell a much bigger story. It was really us and just Lord Jones, and Lord Jones was pain cream and gummies. Our push was, we'll start off in a CBD section, but, eventually, our skincare is going to sit on the shelves next to everyone else.
We launched with Neiman Marcus, and we closed an amazing deal with Ulta, where we launched in all doors in 2019, which was something they hadn't done. We were super transparent and honest with them about how young and inexperienced our company was. Their operational team was phenomenal to work with and walked us through a lot. After that, we went into Macy's and Anthropologie.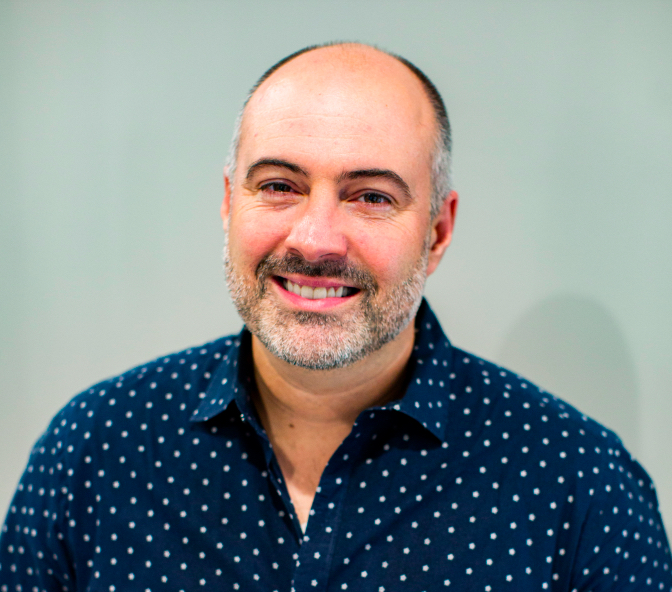 What products did you have?
We started with five products: Skin Balm, Cleansing Body Bar, Nourishing Body Cream, Hydrating Lip Balm and Calming Eye Balm. We specifically left products out to have a reason for people to come back. Further down the line, we were going to transition to focusing more on the face. We wanted to have a complete face regimen. We already had a really phenomenal response to our Calming Eye Balm. It was the top seller across the board, and the Hydrating Lip Balm was a must-have.
We came out with Harmonizing Face Cream, and we kept being asked why we didn't have cleanser. At the time, I was saying, "Cleanser is really the tissue paper of the beauty industry. No one is saying, 'Check out my cleanser.'" We spent a year thinking about what we could do different. A raw ingredient group makes a new formulation of super jelly we were able to use. It would give us a cleanser that came out like a balm, but would transform to be being really light and bouncy once it got wet. Aside from being deeply cleansing, it was a fun experience. After that, we were missing a mask, which we launched last year. That gave us more of a base collection, and that's when the company started to get going.
Besides the value of CBD and Manuka honey, what message were you sending with your products?
We really approach this as there's no such thing as perfect skin. We really wanted people to start talking about healthy skin. I look at my god kids and all the stuff they are struggling with as teenagers with having a little bit of congestion. At 13, a pimple on your nose is the end of the world because you don't have perspective. It's about getting them to understand that your skin is constantly evolving. Sometimes, it's your best friend and, sometimes, it's your evil sister-in-law. It's about cleaning the skin without stripping it and having really hydrated skin. We have trained a generation to carry a water bottle of them, but how many of them are reapplying moisturizer?
I didn't want Cannuka to be putting stuff out there that made people feel bad. When we were first introducing Cannuka, a national retailer said, "I didn't realize you are so focused on minority skincare." We had a brochure with seven women, two of whom were African American, one was Indian and one was 45. I just wanted something that looked like my friends or my god kids. They were like, "Oh, it's a different market," and I was like, "It's just skin." It was a big wake-up moment for us.
I don't ever want to be a brand that's saying, "Let's talk about your problem areas." As an industry, we need to talk better. I don't think we would let people talk to our friends or kids the way most people to themselves. It's nice that we have evolved in the past couple of years where we are having models with acneic skin and people with scars. There are all different kinds of skin that are beautiful. In the industry, though, we still have so much more work to do.
How many products does Cannuka have today?
We are sitting at nine officially, but, with the acquisition, we will be launching additional capsule collections, so it will be probably be 26 within 18 months. Our Calming Eye Balm was really our rock star from day one. It's got a wider mouth container than most eye balms that are the size of the nickel and promise to make you a super model. We wanted to allow you to get your hand in it to get enough product out. It got us thinking about what are form factors or packaging that we want to use. We have looked at each piece in the collection.
The ethos of Better For You Wellness is plant powered, scientifically backed, sustainably sourced. Up until this point, Cannuka has been defined by Manuka honey and CBD, but we want to explore a broader ingredient story. We have a beautiful new serum coming out with CBD in it as a great amplifier for squalane, and we have a new collection where not everything will have Manuka honey and CBD. Then, we have a partnership on a cool series of sheet masks launching this fall.
As you orchestrated the brand's growth, how did you strategize for an exit?
It was really about being intentional about when the products were coming out and the crescendo or milestone moments that were going to keep the brand growing, but still give us room where a major beauty player could come in and say, "We can take this through the next level of growth."
Sometimes, that's incredibly hard. It's hard to tell exciting retailers or global opportunities no, but we built a five-year plan in 2017 and said, "This is how we hope it's going to go, and these are the things we really need to think about as opportunities come our way: 1) Are we going to be able to execute upon them meaningfully? and 2) Are they going to be a distraction because an investment group is going to come in and say, what's left to do?"
What did you hold back on?
Global expansion. We recently launched in the U.K, but we have been really holding back Canada and Asia. We have held back doing some amenity plays as a distribution channel despite having lovely partners who were interested, and there a couple of capsule collections that we haven't brought out yet knowing about some of the people who were looking to acquire us that they did those things really well, and it would make sense for them to do.
It's hard because I'm a total product junkie. I am always playing around with things thinking, "I would have taken this ingredient out or had a different scent." My wheels are constantly spinning about capsule collections, whether it's baby, men's or shower, but it's like, we are going to hold off and say, "Here's our roadmap that makes sense."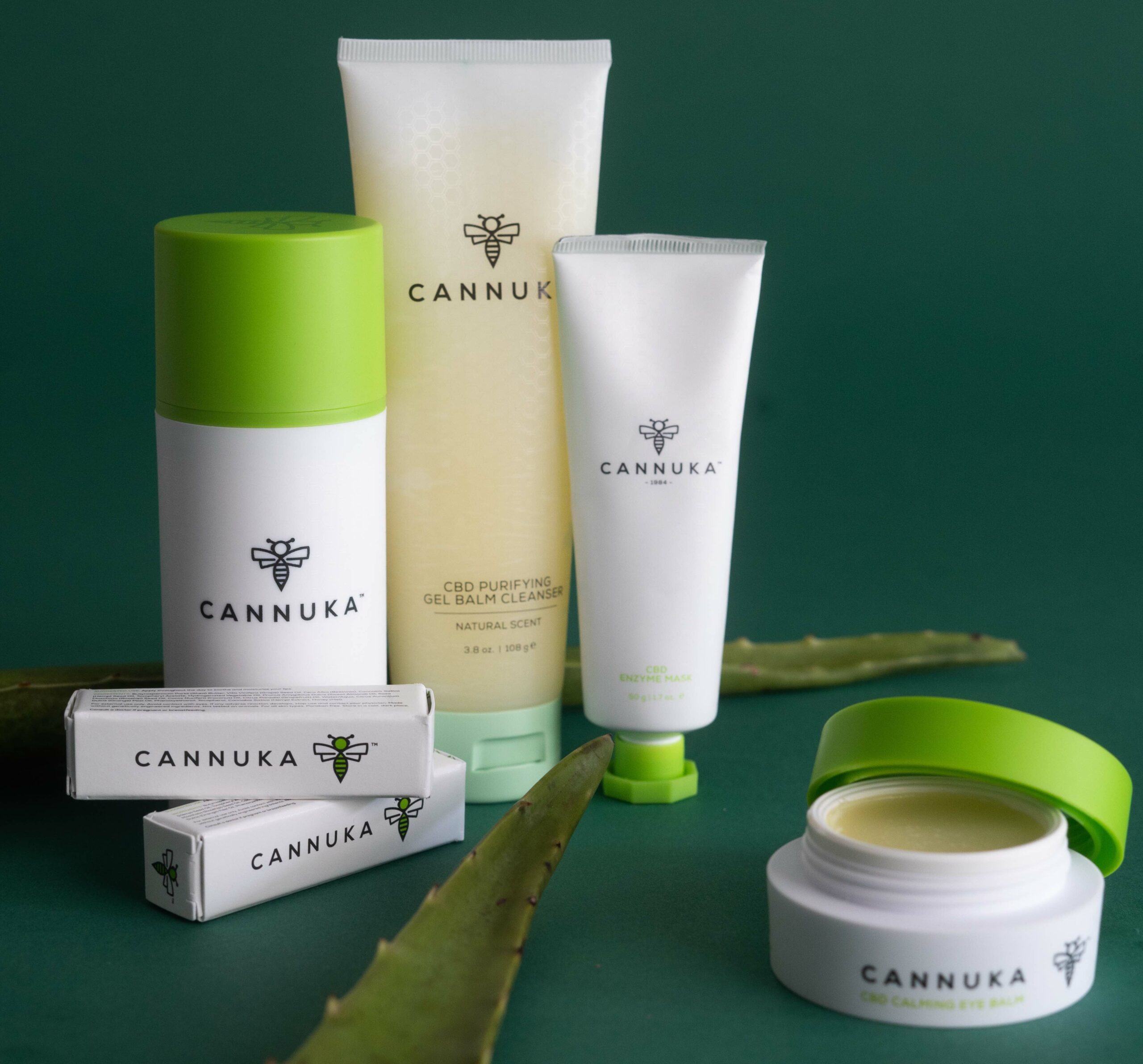 What distribution opportunities do you want to take advantage of now?
We are very excited about what's about to happen in Canada and Asia. We are looking at an amenity play with a hotel and restaurant partnership, which is going to be so cool. As someone who travels every week, I'm excited to step into a hotel room and see our products in the shower and on the vanity.
Because of CBD being so prominent in the branding, we haven't been able to fully realize DTC. So, by transitioning CBD out of some of the products, it will allow us to rev up that piece and have more direct connections with our consumers. We are also on QVC and HSN, but we've been online at the moment because of FDA regulations around CBD. So, my dream is you will see me on TV. I keep offering it to them.
What's it been like to be in the CBD segment?
It's been really amazing to watch this new industry spring up. It's the first industry coming to life in an age where you do things like an ethical audit of your manufacturer or think about sustainable packaging and being inclusive. Even though cannabis has been around forever, these businesses have been around only a few years. It's really exciting to have good business practices baked in.
The regulatory environment has been super hard and frustrating. They way that Facebook limits us, there's a huge penalty or green tax that we are paying. We can't grow the way other brands are able to grow on social and create that same level of enthusiasm. In a lot of ways, we are forced to work with old-school brick-and-mortar, and they want to know that we are bringing people into the stores. If we can't advertise on social, it's like, "Well, I'm going to run a carpool and bring my mom and her Bridge group."
What's something you advise emerging brands to think about?
The cost of being in brick-and-mortar retail. All of these new brands have boards that are judging their success based on how many doors they are in. They don't want to sell these mom-and-pop boutiques that are phenomenal customers. They pay their bills on time, and they don't want a lot from you. A big goal for everybody is to be in Ulta, Sephora and Target, but the cost of shelf space and marketing to break through as a brand when you are literally surrounded by the whole world of beauty is expensive and can be heartbreaking at times.
I tell young entrepreneurs that you need to build brand first—be on dot.com—and foster relationships with boutiques and spas. Those are the people paying your bills so you can sit down with Sephora or Liberty of London or whoever. You know your worth and the value you bring to a retailer. If you can't bring somebody to their door to buy your brand, what value are you to them? There's a myth of retailers that they are going to be this big brand builder for you, but that's not the case anymore.
Who's the Cannuka customer?
Our customers really come from the wellness space. They may not be beauty enthusiasts, but they would identify as wellness enthusiasts. They are doing their own research. They are asking us about ingredients that I'm still learning about. These are people that may not be spending two hours at a Pilates studio, but they are scanning their products to make sure they are healthy. They are really holding us to the standards we want to hold ourselves to.
Our customers are between 18 and 70, and there's a pretty good split across the age groups. Their questions aren't necessarily about skin, but how should I feel? How do I look at this as self-care? A lot of customers say, "I feel guilty looking at my skincare routine as self-care." At the end of the day, if what you are doing makes you feel better, it's self-care.
When I look at our future expansion, with some of the new products, we will get more of those product junkies. I'm excited to be stepping into men's grooming, but also to be having more fun collaborations with color and getting people to understand, if you are buying a Chanel lip liner, make sure your lips are highlighted.
What do you think the beauty industry could do better?
What's exciting about the beauty industry is it's, as a whole, getting better at how it talks to women. On the flip side, men's grooming is the fastest growing part of beauty and, if you look at anything that is happening in men's, all the horrible things we were doing to women, we are now doing to men.
My dad should have a moisturizer, but he doesn't look like a 22-year-old professional underwear model wearing mascara. If there's no place in beauty for middle America, we aren't doing anyone any good. Will men's grooming adopt a new more inclusive, healthier attitude toward wellness than the rest of beauty or is it going to take 20 to 30 years of shaming guys for having bags under their eyes? I'm curious to see how it goes.
How's business been at Cannuka?
Cannuka was so heavily reliant on brick-and-mortar that COVID hit us as a brand hard. The end of last year was tough because we had two significant deals fall through because the companies we were doing them with were going through COVID shakeups where they saw major staff reductions. That was a tough pill to swallow especially as we were proud of ourselves for surviving through COVID and because of the acquisition.
Initially, when we launched, any time someone was asking for something, we were like, "We can figure it out," but we are not a young startup anymore. We need to ask: Does this bring something to the brand? Do we need it? With the acquisition comes significant investment, and it allows us to sit down with some of our partnerships and right-size the ship to say, "This is the value of the partnership to us, what is our value to you, and are we being equitable across the board?" For some, we might say, "We are so grateful for the partnership up until this point, but we have to grow and evolve."
Where do you see the brand going?
As the capsule collections come out, they will start segmenting to create regimented skincare. We start off with your bathroom vanity. We will step into your shower with you. We will have a limited release that's coming out that feels more sophisticated. I've been lovingly calling it "Cannuka After Dark." It has this musky feel to it. As these limited editions pop up, we will have opportunities a couple of times a year where we get to push the ingredient story and tell something that feels more a bit more grown up without straying from our DNA.