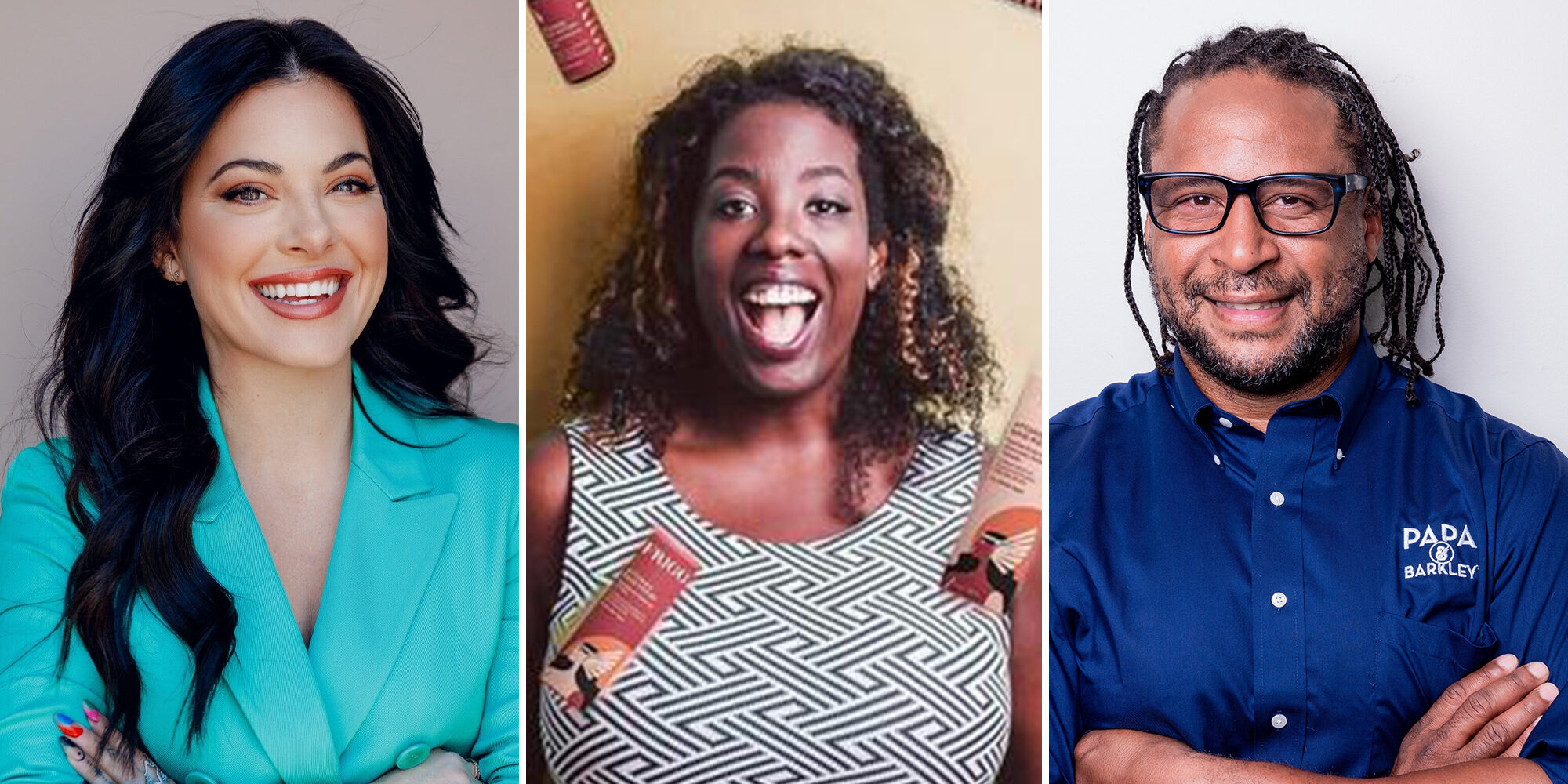 Why CBD Brand Founders Are Bullish On The Future Of Cannabis Beauty
As the National Organization for the Reform of Marijuana Laws declared, cannabis was a clear winner of the 2020 election. Voters legalized adult possession of marijuana in Arizona, Montana, New Jersey and South Dakota, and medical cannabis access in South Dakota and Mississippi. The pro-cannabis choices Americans made at the ballot box demonstrate to Kush Queen
founder Olivia Alexander,

Papa & Barkley

co-founder and chief product officer Guy Rocourt, and

Frigg founder Kimberly Dillon that the cannabidiol (CBD) market in the United States, which is projected to hit $4.7 billion in sales this year, up 14% from last year, according to Brightfield Group, is only poised to grow.

Rocourt said,

"W

e see the Vice President-Elect [Kamala Harris] talking about freeing cannabis prisoners. That's amazing." During a Beauty Independent In Conversation webinar last week, he, Alexander and Dillon discussed the harmful implications of inaccurate CBD product marketing, the importance of building an engaged community and the factors driving the budding segment going forward.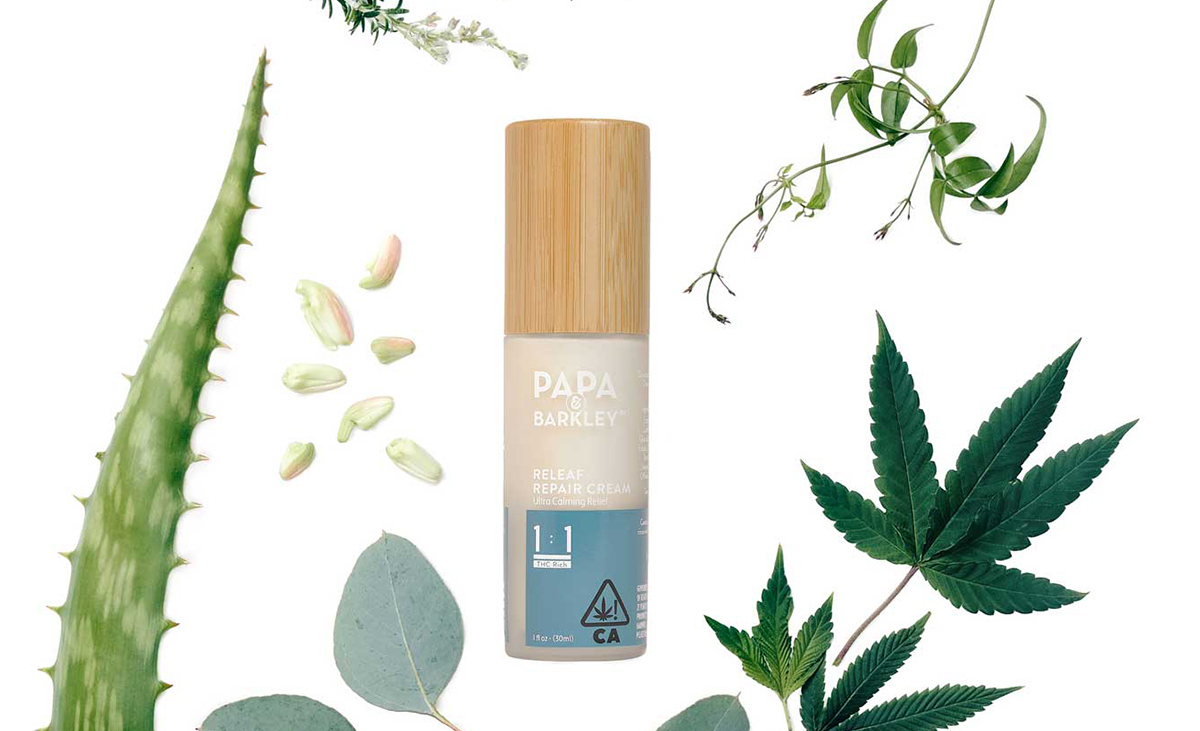 Guy Rocourt, Co-Founder and Chief Product Officer of Papa & Barkley
Inspiration: Starting out designing and erecting manufacturing facilities in multiple states, Rocourt became an expert in cannabis science, technology, strategy and production. Adam Grossman, his fellow co-founder at Papa & Barkley, created a pain management balm for his ailing father when the brand started in 2014. The balm attracted loyal customers to Papa & Barkley. Rocourt said, "Even if you were an adamant, non-cannabis user, it just changes the game when you help people like that." 
Pivots: At first, working in the beauty space was of no interest to Rocourt. What drew him to it, he said, was the realization there was a transformation happening in beauty that wasn't about covering up, but "cleaning up." He explained, "Makeup in that traditional beauty sense didn't resonate with me, but helping folks bring out their inner beauty and clean their bodies and feel strong and, therefore, emoting strength and beauty, that made sense for us." Catering to both the dispensary customer and beauty customer is a challenge for Papa & Barkley, especially because the cannabis market is filled with misinformation. Rocourt suggests many beauty products sitting on major retailer's shelves have misleading labels that, for example, infer the hemp seed oil in their formulas contains CBD. "That's literally cannabis seed oil, which is a great moisturizer. I think it should be in products, but it's not CBD," said Rocourt. He stressed, "As a cannabis advocate, I find that completely unacceptable." 
Key Takeaways: Rocourt warns against brands describing their products as "THC-Free," which he feels demonizes tetrahydrocannabinol, the psychoactive compound in cannabis. "You should know what's in your products, but make sure we are clear that THC isn't harmful," he said. "I just want true transparency in everything, not demonizing, not vilifying, but uplifting all aspects of the plant and being very clear what everything does." He calls for more doctors and universities to study cannabis to dig into its wellness benefits outside of pain management. Studies could assist consumers looking under the hoods of brands. Rocourt said, "It's about the integrity of your brand."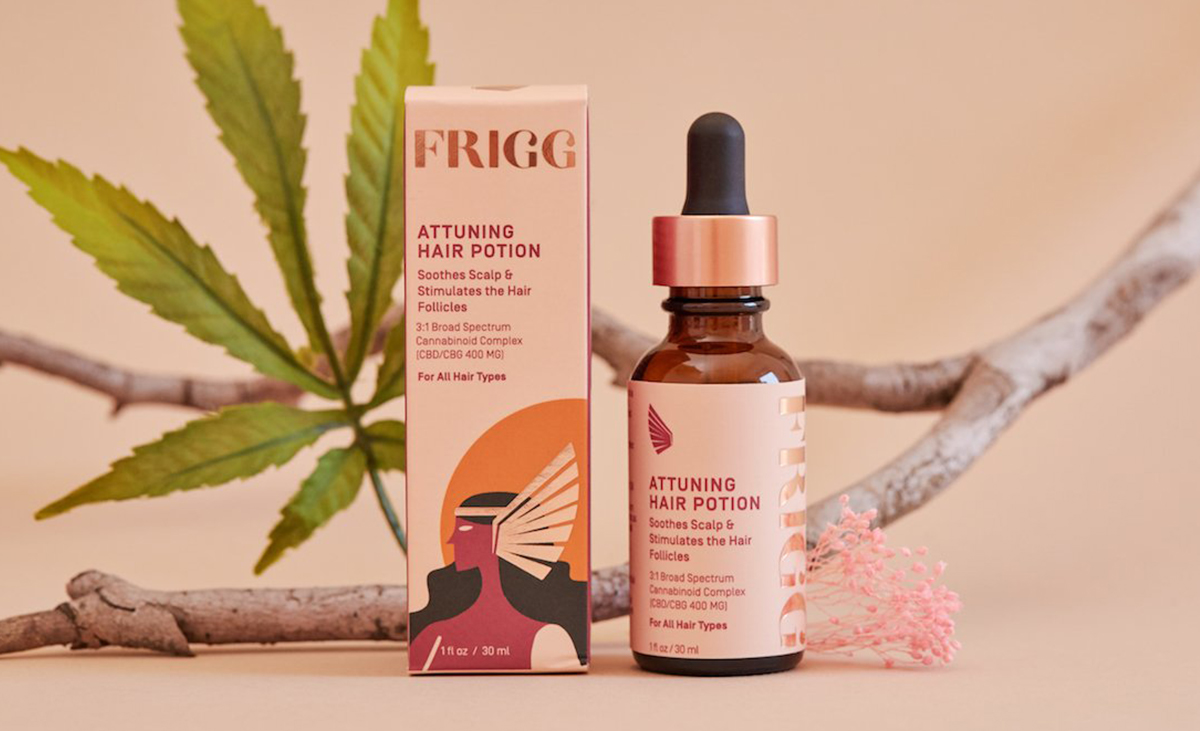 Kimberly Dillon, Founder of Frigg: 
Inspiration: With a corporate career in product management prior to diving into entrepreneurship, Dillon didn't try cannabis until she was 33. She cut her teeth in the cannabis industry at Papa & Barkley as the company's CMO, where she learned about the cannabis space and was part of a team that catapulted it into becoming one of the fastest-growing CBD brands in the country. However, she found working at a hemp-centered business anything but chill, and she left Papa & Barkley in 2017 after experiencing severe burnout. A trip to Tulum opened her up to the multiplicity of cannabis uses in beauty and wellness. "A lot of Black women were talking about using tinctures on their scalps to relieve pain and inflammation from tight braids and hair pieces," said Dillon. Frigg, which she launched earlier this year, incorporates full-spectrum CBD, CBG and cannabis sativa seed oil among other herbal extracts in face serum, scalp treatment and teas. 
Pivots: Dillon introduced Frigg as a direct-to-consumer brand. She's unsure about selling beauty in the dispensary environment. "I am still a little weary of buying an expensive face cream at a dispensary, but I wonder how long that feeling will last," said Dillon. She pointed out dispensary staff isn't educated on skincare and beauty, but she also noted big retailers haven't fully jumped into cannabis beauty. Dillon is interested in putting Frigg in retailers that are committed to education and don't sell brands that greenwash. She's testing the brick-and-mortar waters by rolling out Frigg to a retailer in January. Dillon aims to create a sustainable business with repeat customers, and that involves making sure they understand what they are buying and why. Dillon said, "All of us are building purpose-driven, conscious capitalistic brands."
Key Takeaways: Dillon said many people enter the cannabis market by taking CBD and other cannabinoids for pain and stress management, but don't understand its effect as a part of a beauty regimen. Education is complicated in the CBD sector due to prohibitions on social media advertising. "We need to talk about how CBD is an antioxidant," asserted Dillon. "What does it actually do to put it on your face? How does it help with acne? How does it help with fine lines or dark circles?"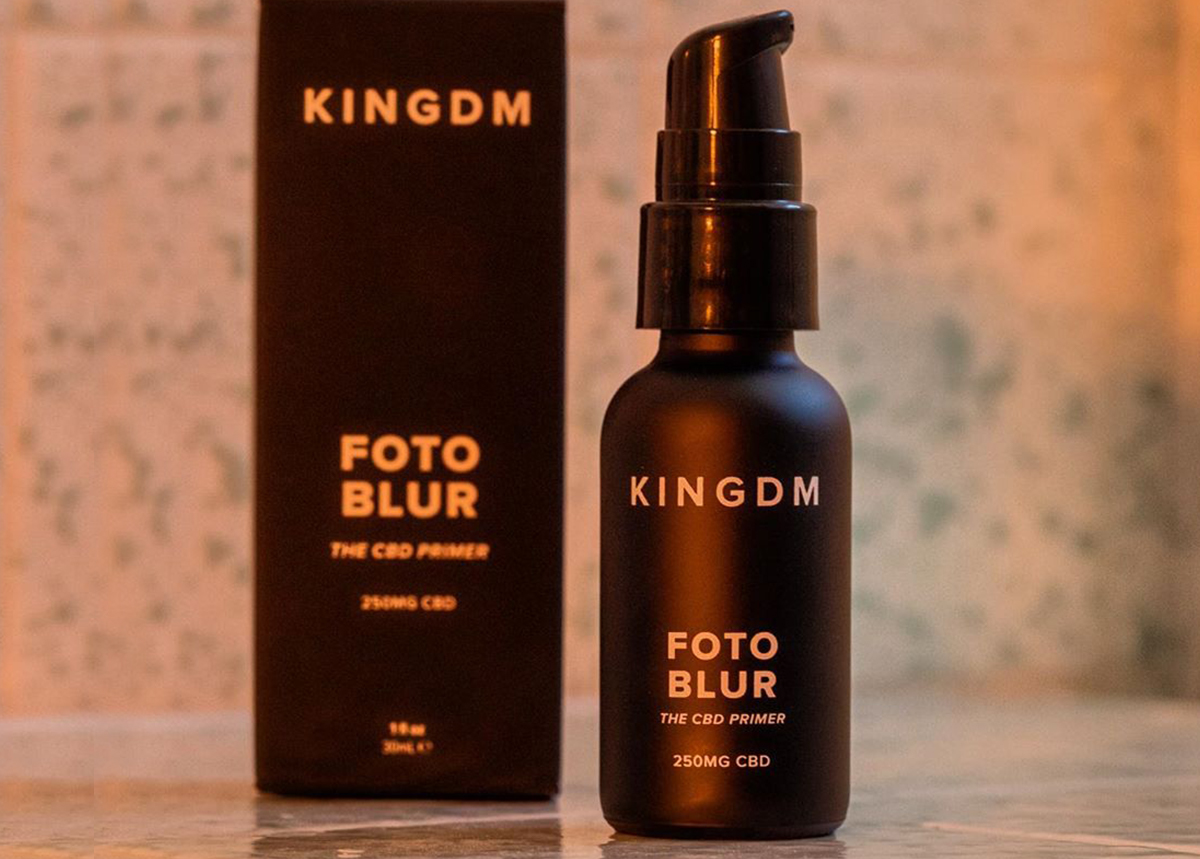 Olivia Alexander, Founder of Kush Queen
Inspiration: In less than three years, Alexander has developed Kush Queen into a multimillion-dollar brand with CBD-only and THC-infused products across bath bombs, edibles, wellness supplements and skincare. She fell in love with the world of cannabis at 18 while working at an Los Angeles dispensary and pharmaceutical wholesaler The Green Easy. Eventually, she started creating crystal-encrusted vaporizers and accessories and trademarked Kush Queen, a play on her Louisiana beauty queen upbringing, and a cannabis content creation agency. Alexander also spent years using pharmaceuticals to treat her bipolar disorder ,but felt there was a more holistic way to treat it. She began using 100 milligrams of CBD orally daily and hasn't taken pharmaceuticals for six years. She turns to cannabis for mental and physical self-care. 
Pivots: Alexander's YouTube channel The Budd has nearly 85,000 subscribers, and Kush Queen's Instagram account has 166,000 followers. Her personal reach, now at 15,400 followers on Instagram, used to be much larger, but the social media network deleted her account in 2015, and she lost 1.5 million followers in a day. She lost agency clients, too, distressed by her follower reduction. "I thought my life was over," remembered Alexander. "But I always had this bigger dream and passion." Outside of social media, she cultivated a customer database and leaned into email marketing. Kush Queen currently has 20 employees and a 7,000-square-foot production facility. Alexander credits the brand's success to its dedicated audience, which has become stronger since she fostered it off of social media networks. She said, "At Kush Queen, we haven't raised money. We don't have the biggest sales, but we have really built a community. People want to belong to something, and people want purpose." 
Key Takeaways: Alexander isn't afraid to spotlight what she believes are deleterious practices in the cannabis beauty space, particularly erroneous marketing. She said, "I'll throw the gauntlet. Milk Makeup started it. They used hemp seed oil in Kush mascara and said 'with CBD,' and they got away with it, and, then, everyone did it." Alexander encourages brands and consumers to focus on testing and to be critical of marketing language. 
Kush Queen is moving beyond CBD beauty products to THC beauty products, including foundation that will be released next year. "When I first started doing cosmetics, I thought like everyone was going to get it but I got so much pushback," she said. "It may not have the biggest audience. I may not be in every retailer on the corner, but I'm trying to break through somewhere else where beauty makes us feel something, where it changes our consciousness, where it can actually change us from the inside out because that's really what's mattered most in my life."