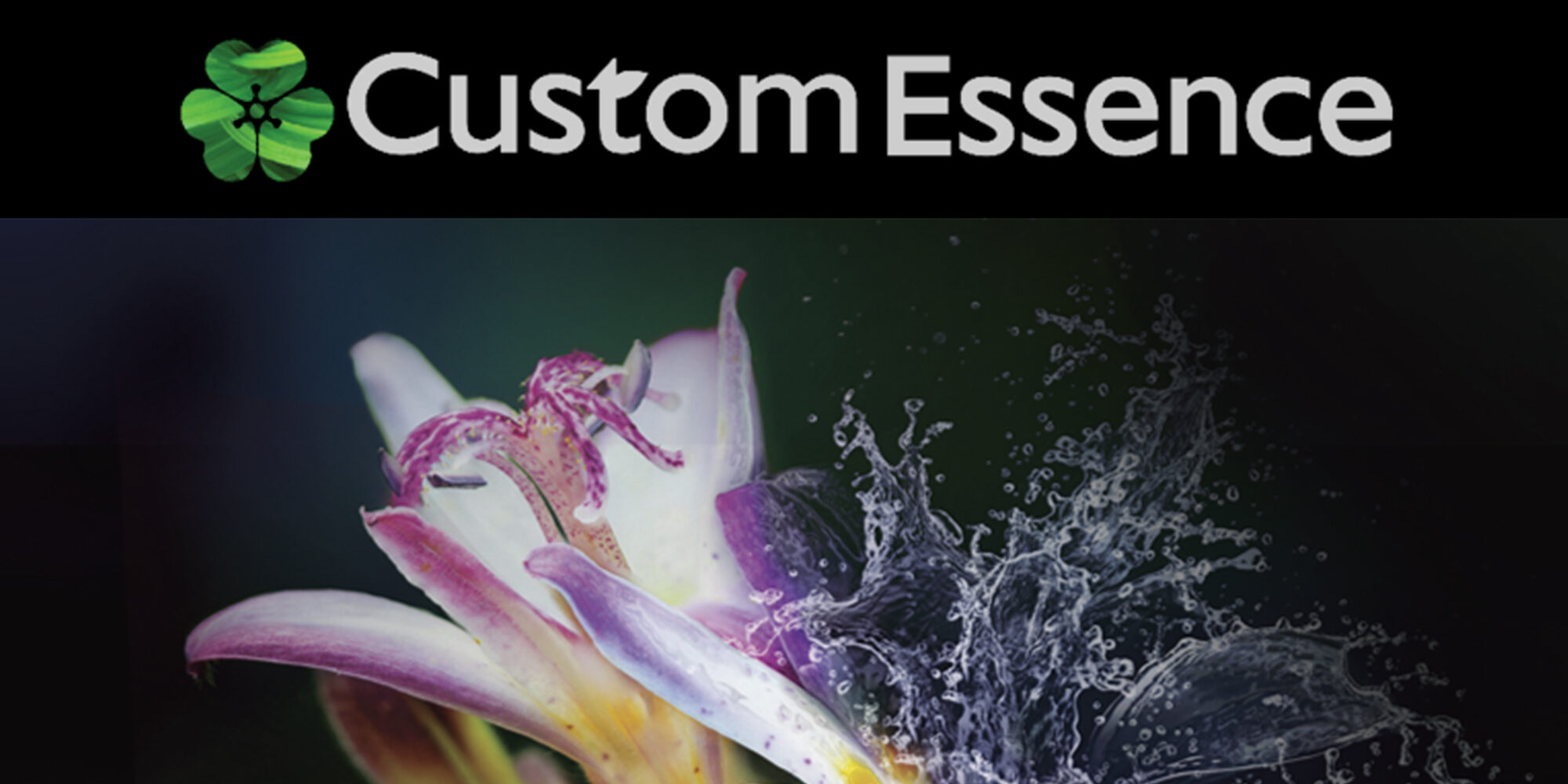 How Custom Essence Drives The Fragrance Category With Natural Formulations And Products For Multicultural Consumers
Fragrance is hitting a high note.
The category was beauty's pandemic dark horse as the only one in prestige to post growth last year, according to market insights firm The NPD Group. And it's showing no signs of slowing down this year, especially as fragrance strengthens its connections to broad consumer product movements tied to wellness and natural ingredients. Per Sundale Research, natural personal care and body care will account for 21% of the products purchased in the personal care and body care segment this year, and sales of fragrances formulated to be natural or organic are forecast to climb 4%. 
In a fragrance industry accustomed to synthetic compounds, perfecting products free of synthetics with complex and pleasing scents is a challenge, but it's a challenge that natural fragrance manufacturer Custom Essence welcomes. Founded in 1981 by Felix Buccellato and Raman Patel, who both previously worked at leading fragrance supplier IFF, the company has designed hundreds and hundreds of fragrances for personal care, haircare, skincare, home fragrance and household cleaning products that have sold at retailers such as Target, Ulta Beauty, Sephora and Whole Foods. They provide boutique attention to brands large and small with a team of  highly skilled perfumers, evaluators, marketers, regulatory professionals, and customer service and quality control experts. Custom Essence's perfumers are also trained chemists, which allows them to address complex technical issues without compromising fragrance design.
"Creating fragrances is a combination of art and science," says Malini Amin, VP of business strategy at Custom Essence, emphasizing the company's foundation in natural product chemistry sets it apart. "It enables us to create fragrances with a natural character that exude 'living vibrancy', that simulate a scent you would find in nature." Amin and Cecilia Vetralla, marketing director at Custom Essence, talked to us about why making natural scents is so complicated, forthcoming trends in the fragrance category, and the needs of modern multicultural consumers. 
Body care and fragrance sales have risen in both mass and prestige channels, and the sales growth is predicted to continue. Why are people investing more into this category?
Vetralla: The pandemic has forced personal health management goals to really evolve. There were heightened personal safety needs, health concerns, emotional challenges. So this combination called for the need of personal care products like hand sanitizers, hand washes and body washes, but also body care in general. Dedicating more time at home allowed people to refocus on self-care, mentally and physically. We've also seen a lot of consumers really scrutinizing products, making sure they're safe. We know for a fact that consumers have been looking for emotional connections to personal care and home products. This pandemic has taken an emotional toll on a lot of us, and scent, of all things, really has the power to make us feel better, feel more relaxed or uplift our mood. That's really been a very important driver really in the rise of sales for personal and home care, and what products shoppers are selecting now. 
What dynamics do you see increasingly shaping the market and consumer purchasing behavior?
Vetralla: We have access to key consumer data purchased through different channels. We see diversity really being the center stage to a lot of new development in the market hence the fact that multiculturalism is one of our key focus segments. The modern consumer is value-driven, so we're seeing consumers paying attention to price points. They're very attracted by a conscious story with a very strong identity. It's almost a must today to brands that share the same values as their consumers. Coming out of a pandemic, the idea of instant gratification or treating yourself is big. If it's something that will make you feel good, attractive and sexy, then it resonates with consumers. Maybe they will save on some things, but the idea of giving yourself a little pampering and luxury is big.  
Inclusivity is a must in 2021. How is Custom Essence recognizing the modern multicultural consumer?
Amin: Custom Essence has a long history working with multicultural brands, from startups to well-established brands. From a marketing perspective, we cover trends that are relevant to these consumers while recognizing that one size does not fit all. While there are commonalities among diverse customers, we are sensitive to the fact that we need to understand specific community needs and preferences, whether that be the Latinx consumer, the Black consumer, the Asian consumer or the Indigenous consumer. We also understand the importance of affordability which helps drive accessibility of products within communities.  One of our unique strengths is creating high quality fragrances at exceptional value.
In terms of understanding the needs of this diverse set, one of the latest topics that speaks to a wide group of multicultural consumers is the term "melanin-rich." Our creative teams are diving into better understanding and building fragrances that speak to this need, to support this diverse community that do have varying shades of skin tones in order to help develop products that meet the specific needs like nourishing and moisturizing benefits.
One of the things we're doing is focusing our efforts on designing fragrances that help support product design around haircare products that meet the needs of textured hair. This means understanding what's currently out in the marketplace, what products are trending, how fragrance plays a role in supporting these products, and what we feel is going to be the next generation of product development for face, body and hair. We are working with existing clients that currently compete in this space, and reaching out to new, up-and-coming brands that will meet the needs of the evolving multicultural consumer.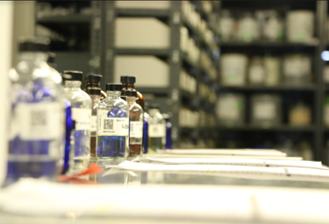 What are the next big trends in fragrance?
Vetralla: We've seen a rise in wellness-focused scents in many different product types. So, the idea of being mindful, supporting your physical and emotional well-being is very much on the rise. And we continue to see that as consumers go back to their normal lives. Functional scents like those with de-stressing elements or ingredient stories that involve lavender or maybe eucalyptus or anything herbal are big. In terms of formats, we've seen a lot of bath salts being launched, products that actually take time to use versus just a four-in-one body wash, led by the fact that consumers want to dedicate more time to self-care. Clean scents have definitely been trending. A lot of people see fragrance on the ingredient list as kind of like a black box, you don't know what's in it. So, the idea of opening up and making sure that consumers feel safe about a scent is very important.
What makes fragrance creation so difficult, especially within the natural space?
Amin: Natural is great, and certainly an option, but it's not necessarily the end all be all. The complexity of fragrance creation has increased tremendously over the past decade with the growth of naturals and more strict regulatory standards that have contributed to the challenges of creating natural fragrances. To give you a sense, conventional or synthetic fragrances can be created from a palette of approximately 3,000 raw materials, whereas natural fragrances have a much more limited palette of roughly 300 ingredients. Then, marrying that with specific regulatory requirements could further restrict the number of allowed items in any given formula.
There is no universally accepted standard of natural, but we most often refer to the International Organization for Standardization (ISO) 9235 definition. When we speak about natural fragrance, most often we are speaking about a 100% all-natural fragrance creation or essential oils, naturally derived aromatics or natural isolates that make up a composition. But, if a customer wants to call out certain natural items or essential oils, we can create a formula that's a hybrid of conventional and all-natural ingredients. Having a combination of conventional and natural gives us more creative freedom and flexibility to design more complex scents. If a client is looking for  100% natural, we can certainly design around that as well.
At a high level, can you walk us through the process of fragrance creation?
Amin: The process usually begins with defining general parameters, including pricing, product application and olfactive preferences. If the client has an idea of how they want to position the product that helps us construct the fragrance design and impacts the direction we're heading in. These details are passed on to our creative team, which  guide the process and collaboration with our perfumers to custom design fragrances to meet the objectives of the project.
Once the fragrance is created, it's shared with the client to be evaluated and tested in the product to ensure compatibility and performance.. From sample to approval, that can happen quickly, within a week or two or it takes as long as 12 months, depending on the complexity of the project. There's no cost until an order is placed. The hope is that, at the end of the day, it amounts to a working relationship.
How is creating a traditional perfume different from creating a soap or lotion with a fragrance component?
Amin: Compatibility and pricing are probably the two main differences in terms of a traditional spray-on scent and versus creating a fragrance for soap or lotion. Price points are often very different for fine fragrances versus functional products or personal care products. Compatibility also plays an important role in the process, so understanding whether a water-soluble fragrance may be needed or fragrance that is non-discoloring for say a white bar soap.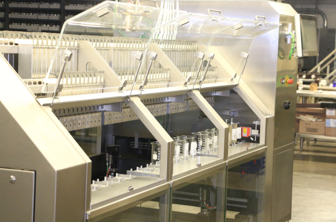 Sustainability is important in the beauty industry today. Tell us about your sustainability goals.
Amin: We recognize and embrace the growing awareness of sustainable business practices throughout the world. We believe that, by continuously improving our own company practices, we can bring about a positive change socially, economically and environmentally while adding value for our clients, employees and communities. As such, we've established an internal sustainability committee that's responsible for advancing our efforts and corporate goals around topics, including our environmental impact, responsible sourcing and product safety. Custom Essence is also a proud signatory of the IFRA-IOFI Sustainability Charter. This voluntary framework demonstrates our sense of responsibility and our commitment to making a difference for the planet, for people and for our business, as well as assuring the quality and safety of our fragrances.
Is it the beauty industry's responsibility to combat climate change and support local farming communities?
Amin: We do feel that fragrance manufacturing plays an important role in contributing to responsible practices that help combat things like climate change and support local farming communities in particular. Many of our raw materials that we use for perfumery are sourced globally from local farming communities. It's important that our company and our larger industry help uphold fair and equitable labor practices. We view climate change as a universal responsibility.
How is Custom Essence a good partner for new and independent brands?
Amin: Our entrepreneurial spirit and flat organization enables our clients to collaborate directly with our top staff of perfumers, allowing for unparalleled speed in turning around fragrance design and modifications. Oftentimes, you find at larger fragrance companies that the client has restricted access to staff, and they don't necessarily get the opportunity to collaborate with the more intimate creative members of the team directly, which includes the perfumery. Our clients have direct access, which means they can get on the phone and speak to our perfumers. That really allows what's in the client's head to translate directly to the perfumers and leads to designing winning fragrance accords faster. We pride ourselves on our ability to be flexible and nimble, and respond to a particular client's special needs, regardless of how large or small a customer may be.
Vetralla: A lot of our customers have been with us for years, for decades. There's very strong relationships that we kept alive in highs and lows. We are there to help our customers through anything they need.
Do you have minimum order quantities?
Amin: We have minimum order quantities, but are often willing to make exceptions, especially for entrepreneurial, indie brands. We understand they're getting their company off the ground, so we do all we can to help with the process. Our company is founded on an entrepreneurial spirit, so it's really in our ethos to support those types of clients.
Vetralla: The expertise that we've gained by working with a varied portfolio of customers has enabled us to be very flexible and transport that creativity to every segment of the market that we cover—mass, prestige or niche. We've learned so much on how to really translate a lot of the greatest, latest ideas for all.
Click here to inquire about working with Custom Essence.