Celebrity Dermatologists Launch Platform Aire Health To Transform How Dermatologists Recommend And Sell Skincare
Although dermatologist Dhaval Bhanusali has helped formulate skincare for Hailey Bieber's Rhode and Martha Stewart's forthcoming beauty brand, he doesn't carry products in his Manhattan practice. "I don't like the stress of having things there because then it becomes transactional," he says. "If a doctor is selling brands out of their office, they have to spend let's say $10,000 or $15,000 to get the products in the office and then inevitably it becomes transactional."
Constantly identifying barriers to quality dermatological care he thinks should be torn down, Bhanusali determined there should be a better way for dermatologists to offer skincare products that wouldn't be overly transactional or require inventory outlays. Enter Aire Health, a digital drop-ship retail platform he developed with fellow dermatologist and social media sensation Muneeb Shah that facilitates dermatologists' suggestions of science-driven skincare products targeting patients' skincare concerns without forcing them to physically stock products in their waiting rooms or precious spare storage space.
"The idea is building a virtual world out of the air if you will that allows us to create something of value for the patients, the doctors and the industry," says Bhanusali. "Why don't have I have access to all the brands in my office? Because I wouldn't be able to afford the inventory for it. So, how can I create better opportunities for my colleagues?" He emphasizes, "In healthcare, we are a bit behind on the innovation front, so the goal is to provide resources to bring us up to the current state of the world and make lives easier for doctors and patients."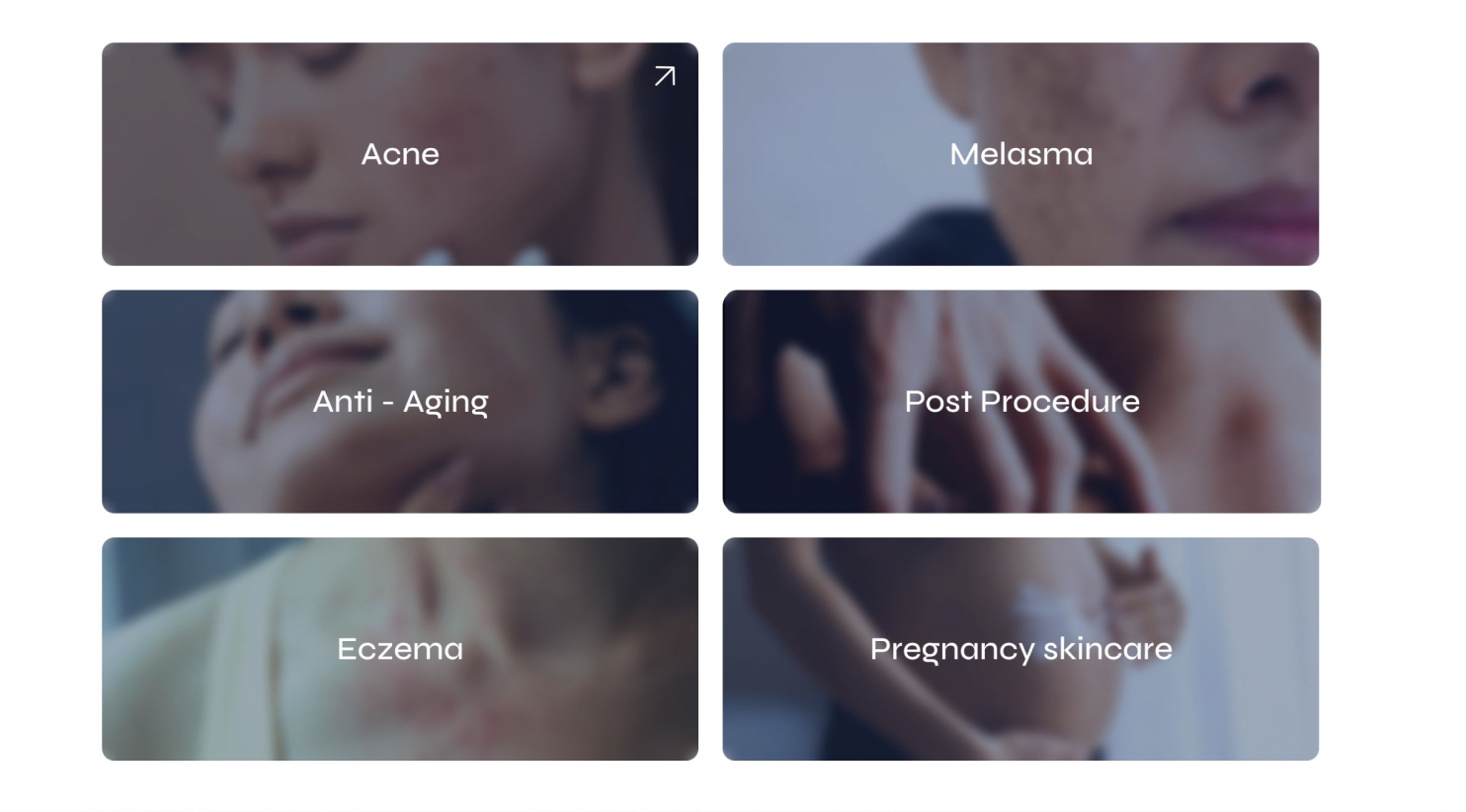 Emerging from a year-long beta testing phase involving 1,000 dermatologist offices, Aire has seven skincare brands now available for dermatologists to recommend, including RoC Skincare, EltaMD, CeraVe, BioDermA, Heliocare, Cetaphil and PCA Skin. Along with its retail marketplace, an arm of Aire enables brands to sample products to dermatologists, and it's drawn five brands: RoC Skincare, CeraVe, La Roche Posay, Bioderma Laboratories and Skinfix. More brands are coming to Aire soon.
Aire has a mix of drugstore and professional skincare brands, and it negotiates with manufacturers to reduce the prices on the platform to 10% to 40% cheaper than standard retail prices. Dermatologists vet skincare brands before approving them for Aire's selection, and the brands in the selection have dermatologists as founders or advisory board members. A science-first approach is a must for brands, and clinical studies are a plus. In an e-commerce environment awash in fake products, Aire is out to ensure dermatologists and patients its products are the real deal.
"We have a dream that Aire will be validation that consumers look to," says Bhanusali. "In the short term, we are trying to get a science-based focus in skincare. Clean beauty was a powerful movement, but it's open to interpretation. We are trying to push science. Obviously, we have a long way to go at Aire, so I can't say definitely that it will be a seal of approval, but we are hoping one day that people will say this is a brand dermatologists stand behind."
"We have a dream that Aire will be validation that consumers look to."
On Aire, dermatologists can assemble baskets of products they advise patients to use for acne, melasma, eczema, pregnancy skincare, anti-aging and post-procedure application. They can also tailor product tips for individual patients and change products they highlight over time as patients' skin progresses, seasons shift or new studies are published. By sending them a text or email showcasing Aire product baskets, dermatologists don't have to occupy their appointments discussing products and become salespeople, and they can see if patients actually pick up the products they counsel them to pick up.
"The average dermatologist sees between 30 and 50 patients a day and recommends two to three products. We never know what happens afterward. If I say CeraVe, they might go get Cetaphil," notes Bhanusali, elaborating, "The patient can make the decision if they want to obtain these products, and they can see what the doctor recommends in specific cases. I've done a lot with perioral dermatitis. That's a really tricky condition, so there's a very specific regimen of products that I recommend patients to use. I really simplify everything for them, and then I add products after a couple of months if they are improving."
Bhanusali is shepherding a budding enterprise touching dermatology practices. In 2018, he launched Skin Medicinals, a platform providing compounded skin medicines for conditions such as hair loss, eczema and acne at a fraction of the prices charged by leading pharmaceutical companies. Its medicines start at $24 while comparable drugs from pharmaceutical companies can run into the hundreds of dollars. Some 11,000 dermatology prescribers have tapped Skin Medicinals, and Bhanusali predicts that Aire can reach a similar number.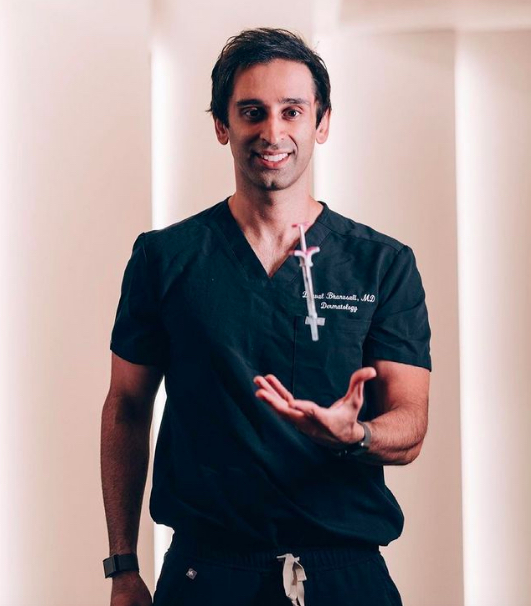 Dermatologists can receive affiliate commissions for products they recommend via Aire that are purchased or they can elect to donate those commissions. Aire levies a technology fee. "It's relatively small. The idea for us is, if a dermatologist has all this inventory and liabilities, they're not able to expand and grow. Aire allows them to be malleable," says Bhanusali. "More than ever, to survive, not even to profit, you have to understand more about the economics of healthcare so you can sustain your practice. If you can't keep on the lights, you can't serve anyone."
On top of being a vehicle for product recommendations, Bhanusali is interested in Aire becoming a vehicle for the education and promotion of dermatologists. Aire can be a place where they access brands' clinical studies and information about clinical trials that they can enroll their patients in. Bhanusali believes Aire can support dermatologists leaping into the skincare segment with their own brands and guide existing brands to relevant dermatologist experts who may not be recipients of brand or media attention today. Another element of its business will be getting devices to dermatologists at lower than present costs.
"If you are seeing 50 patients a day every day, you are influencing a lot of people. We typically see influence as social media followers, but they're influencing people even if they don't have a lot of social media followers," says Bhanusali. "There are incredible doctors out there, and I would love to empower them to be the faces of science."