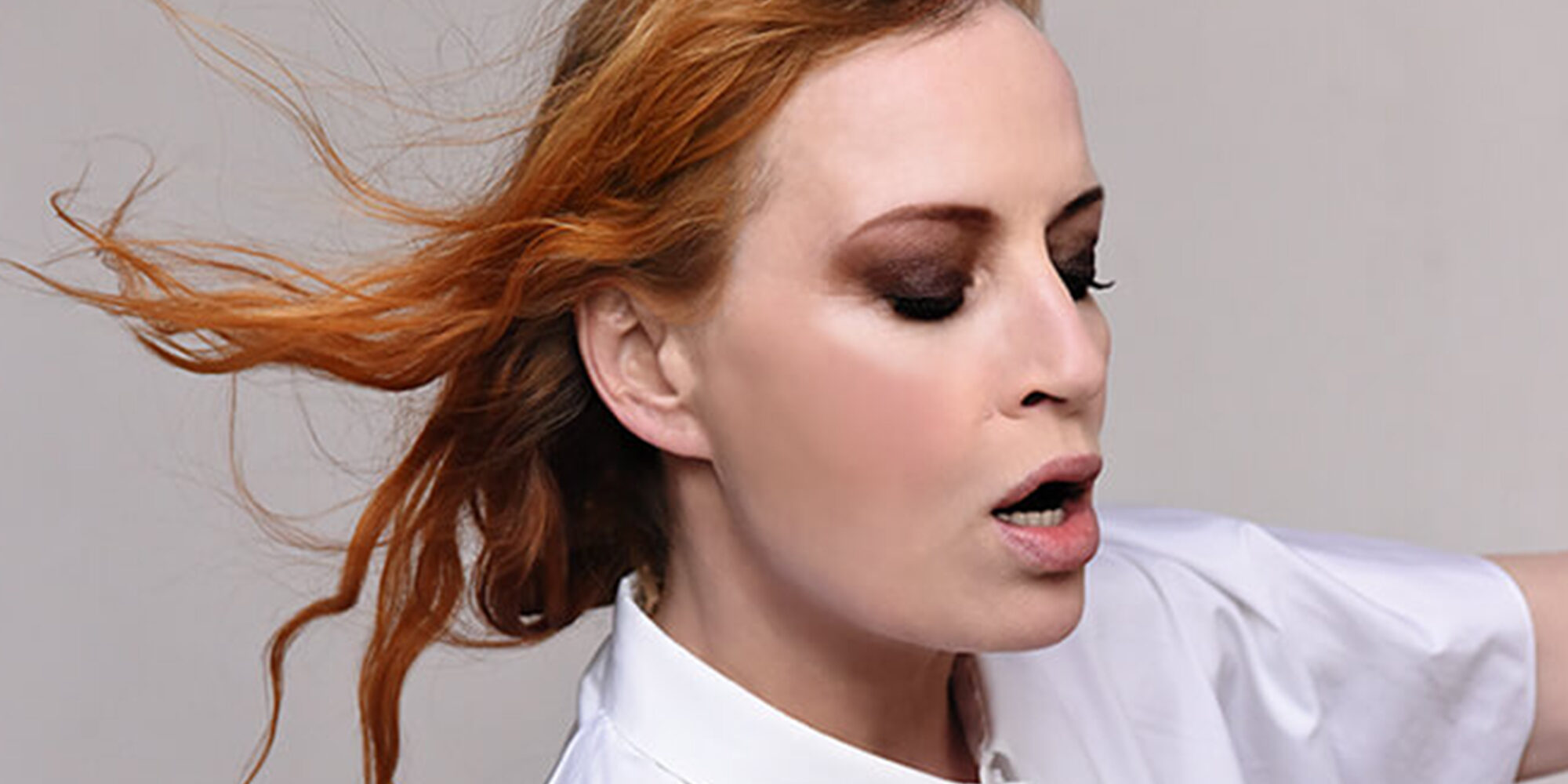 Ellis Faas, A Dutch Makeup Artist And Brand Founder Who Celebrated Freedom Of Expression, Dies At 58
Ellis Faas, a groundbreaking makeup artist who popularized cruelty-free and inclusive cosmetics, died last week from cancer. She was 58.
"The world says goodbye to an immensely talented, creative, visionary artist, and to a proud, strong yet vulnerable, and always passionate woman," said Thijs Faas, Ellis Faas' brother and business partner, in a statement. "Ever since I can remember Ellis had a special eye to view the world around her. With her intelligence and sensitivity, she aimed to inspire also others to pursue their dreams, use their passion, embrace their nonconformity. This not only affected the people around her, but also infused her makeup and photography work with its uniqueness, and it was the basis for the makeup brand she created."
The Amsterdam-headquartered makeup brand's products—it spans lip, eye and complexion categories—are available at retailers across the globe such as Mecca Cosmetica, C.O. Bigelow, Cedra Pharmacy, Nigel's Beauty Emporium, Neiman Marcus and Veer & Wander. Its Human Colours collection is rooted in universal and rich colors that exist in the human body in hair, eyes, freckles, veins and more. Ellis Faas' red lipstick, for instance, is based on the color of blood. The brand was adamant about not testing on animals, and trademarked the tagline, "Only Tested On Supermodels."
Connie McGrath, founder of indie beauty retailer Veer & Wander, which stocked Ellis Faas for seven years, said, "Her creativity shined through on all the details of the brand and the way she encouraged the customers to use the line with no rules! I love that her line was one of the earliest to become anti-cruelty, mostly vegan and transparent about ingredients. Her line is timeless and exceptionally high quality."
Born in Rijswijk, a town in Western Netherlands, Faas' love of makeup started early. As a toddler, she applied makeup on anyone she could, including her younger brother, school friends and herself. As she grew older, she blanketed her bedroom walls with images from Vogue and developed an interest in photography. After high school, Faas turned to photography and used herself as a model, completely transforming herself with makeup. At a time long before selfies would take over social media, she presaged the format as a tool to illustrate the power of makeup.
In 2015, The Makeup Show assembled an exhibition entitled "Selfies from the Seventies" that showcased Faas' self-portraits. Shelly Tagar, co-owner of The Makeup Show, remembers Faas as humble and willing to share her experiences with fellow makeup artists. "She was just lovely person always, and I appreciate her taking the time to come to our show and share her art and artistry as well as her brand with our attendees," she said. "The way she used color and texture in her makeup and photography [demonstrated her] amazing talent."
At 18 years old, Faas decided to focus on makeup and, at 19, she ventured to Paris to attend Christian Chauveau's Technical School of Artistic Makeup for makeup and special effects training. When she finished her studies, she returned to Amsterdam, and worked for fashion magazines and films before moving to London, where her makeup artistry skills were employed on music videos for the likes of Phil Collins, Katrina & The Waves, Samantha Fox and Five Star. Following the birth of her daughter Flavia, she moved back to Amsterdam and opened the studio Face Value. She would take her clients' photos and do their makeup. Simultaneously, she remained active in the fashion industry and collaborated often with Dutch fashion photographer Inez van Lamsweerde.
In 1999, photographer Mario Testino pushed Faas' career up another level by choosing her to be a makeup artist on a series he was shooting for L'Uomo Vogue. She ended up traveling with Testino to be a makeup artist on his various projects. Later, she met Karl Lagerfield through the fashion editor Emmanuelle Alt, and managed makeup artists on the designer's Chanel and Fendi runway shows.
Beauty brands picked up on Faas' fashion and editorial prowess, and she gained contracts from Clinique, Lancôme, MAC Cosmetics and L'Oréal. L'Oréal asked Faas to develop a makeup line for its skincare brand Biotherm. Her contract with L'Oréal finished in 2007, and she launched her namesake brand in 2009.
David Stella, a makeup artist mentored by Faas, and account manager and ambassador at Ellis Faas, points to Faas' 64-page book, "On The Edge Of Beauty," as encapsulating her unconventional style. "It's not your classic eyeliner or smokey eye. The way she works with textures and colors will tell you a whole story. She pushes the boundaries," he said. "Because her take on beauty is different, that is what people will remember."
According to Thijs Faas, it was Faas' wish that her brand would persist detached from her. "That is exactly what we—our wonderful team and myself—will try to realize," he said. "Ellis still had many plans for her brand, and even though it will never be the same without her, we will carry out those plans and thereby pay tribute to Ellis' legacy."