Eric Sakas, Former Boyfriend And Business Partner Of Kevyn Aucoin, Reflects On Working With The Makeup Master And Developing A Brand Of His Own
If the beauty industry was simply about hawking products, lipstick would be sold at swap meets instead of department stores, and salons would be gas stations and to-go places instead of informal counseling centers. Kevyn Aucoin, a gay adoptee who grew up in Lafayette, La., and flourished in New York City, had profound makeup talent, but his talent with people and innate understanding of their fragility rising from his own fragility made him perhaps the most admired celebrity makeup artist of all time. "Beauty is really not just about the pigment. It has a much deeper psychology. It's the ability to make someone feel good about themselves," says Eric Sakas, Aucoin's former boyfriend and business partner, and founder of the beauty brand Lucie + Pompette. "That's been the impetus for me going forward, and what I learned from him." Associate produced by Sakas, the recent documentary, "Larger Than Life: The Kevyn Aucoin Story," covers the glitz of Aucoin's rise – the relationships with models the likes of Kate Moss, Christy Turlington and Naomi Campbell, and singers and actresses such as Cher, Tina Turner and Liza Minnelli, and the numerous magazine covers, fashion shows and books he worked on – and the underbelly of that glitz as Aucoin descended into addiction. Beauty Independent talked with Sakas about capturing the good and bad on film, creating and severing ties with Kevyn Aucoin Beauty, launching an indie brand without fame attached to it, and remembering that beauty doesn't have to be a serious endeavor.
When did you first encounter Kevyn Aucoin?
I met Kevyn in 1993. I was 25-years-old and from Pittsburgh, but I had lived in the city for a few years. A mutual friend of ours, Robert Montgomery, introduced me to Kevyn. He thought we would hit it off. When I met Kevyn, we did hit it off immediately. There was a spark, and I was intrigued by him as a person and what attracted me to him was his honesty about who he was as a person. I had never met anyone who spoke so openly and honestly about growing up gay in Louisiana.
What were you doing when you met him?
I was working at a law firm in their event planning program. We would do corporate events. I was trying to find out what I wanted to do. I wasn't really happy. I wanted to do something creative. Kevyn was doing something super creative, and I was really attracted to that, but I didn't have the talent that he had. He asked me to assist him at first and, then, it grew into more of a collaboration when he started to do his own product line. Kevyn was someone who was very loyal and wanted people around him who were very loyal to him. I was one of those people in his life.
You became part of Aucoin's circle quickly. What was that like?
My life changed overnight when I met him. I was swept up in a world of limousines and body guards, and being ushered into backstage areas with celebrities and on photo shoots. What really fascinated me was having a bird's-eye view of everything and being a fly on the wall in terms of seeing how Kevyn related to his clients and the people around him. It was a real education for me compared to what I was used to. It also gave me a good sense of how the industry ticked, and an understanding of how the fashion and celebrity worlds worked. I was able to see firsthand how humble Kevyn was, how real he was with people. Because of how humble he was as a person, it took away the snobbiness of the fashion and celebrity worlds. It brought it down to a different level for me. They are real people, too.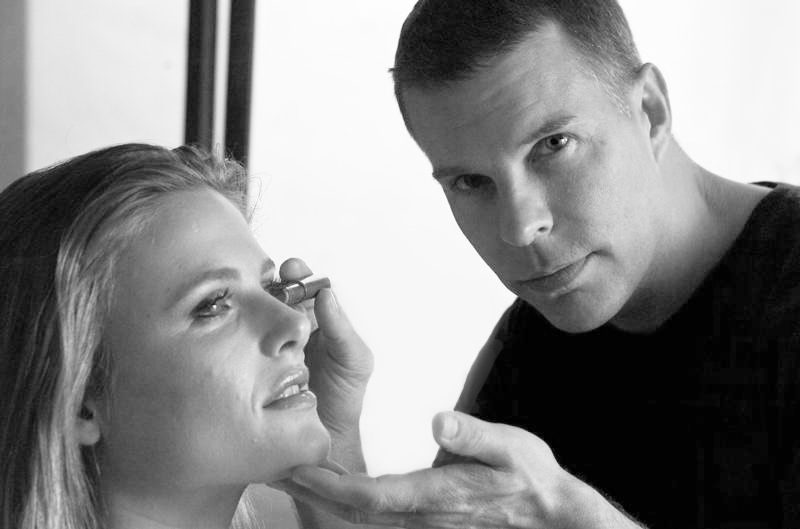 What was a memorable moment from your time with Aucoin?
You would never know what would happen next. It was really exciting. We would be sitting at home on a Tuesday night after having been on set all day on a photo shoot and get a call from Janet Jackson. She would say, "I'm here at the Four Seasons Hotel. We should pick up dinner and hang out." The standout moments were one-on-one experiences with Janet, Tina [Turner] or Gwyneth [Paltrow] where we would watch funny films or sit around and gossip and laugh. It wasn't about the Academy Awards.
You did, however, work with him at the Academy Awards.
We were at the hotel with Hilary Swank before the Academy Awards. Kevyn was doing her makeup, and I was assisting him. There were three of us in the room before the big event, and you really got to see that a celebrity is just a person too with the same insecurities every woman has. Kevyn had the ability to make women feel good about who they were. He gave them such confidence to go out in front of the public. Of course, he was a master makeup artist. He was incredible at his craft, but he provided another service to them by acting as a friend and a counselor. That's why a lot of women wouldn't step into the limelight without him.
What led up to the development of the Kevyn Aucoin brand?
When he had his contract with Shiseido, I would travel with him to Japan, and we would go to all these meetings with labs, and really worked on texture, technology and formula. He would often ask my opinion because I was someone who he trusted. I could confirm what he believed or give my opinion about it. Because he loved the quality of Japanese products, he really wanted to work with Shiseido to create his own line and bring it to the U.S. We talked with Shiseido for many years about doing that, but the cost of goods at the time was too much in the U.S.
During that time, Bobbi Brown and Francois Nars came on the scene. They had come out before him with products, and Kevyn felt he really had to get to market. So, we put together an investor group and raised initial capital, and decided to do it ourselves. Kevyn would say to me, "Here's a lipstick I love or here's an eyeshadow I love. Go and find out who manufactures it." He would send me running around to identify the labs that made each product. That's how the line started. We cherry-picked labs around the world that made the products he loved. We found German, Italian and Japanese manufacturers, and developed a full line based on that philosophy.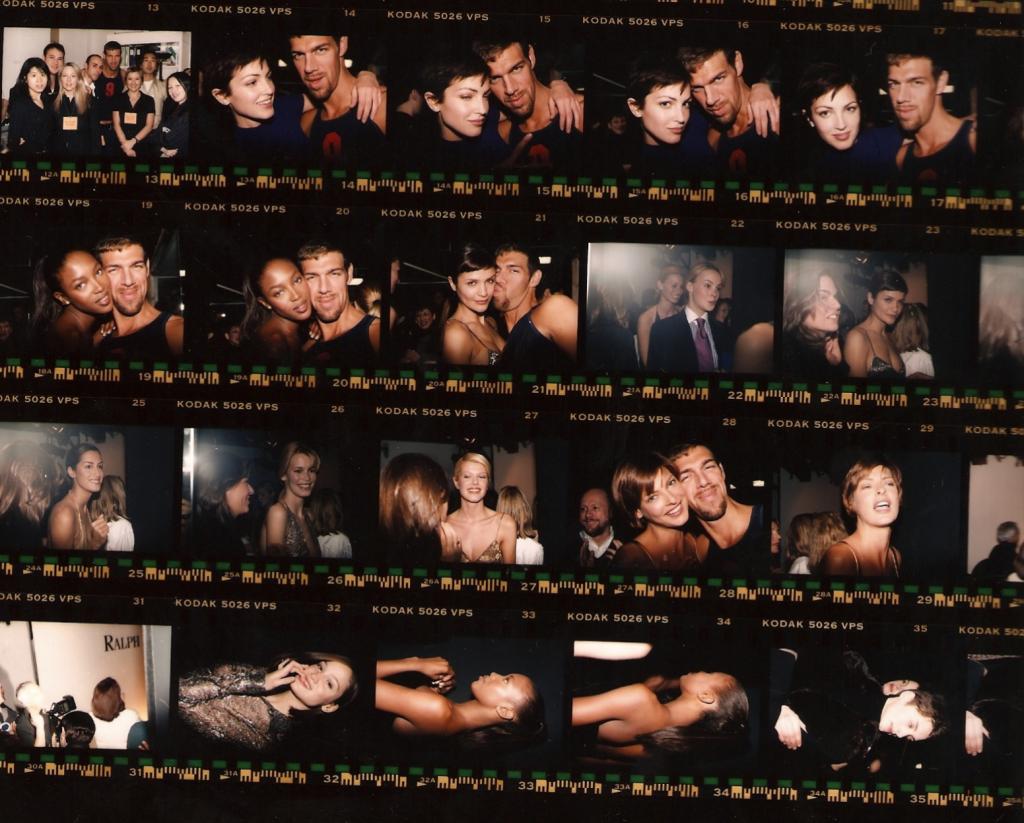 How did the brand differentiate itself from the other makeup artist-led brands?
It boiled down to his philosophy around teaching women and showing them how to use the products he used. Contouring and highlighting products were something that other makeup artists at the time like Francois Nars and Bobbi Brown weren't delving into. He wanted to take down the curtain to let people in on the products he actually used on his celebrity clients. He showed how easy it is if you have the right products with the right formulas and knowledge to use them.
Aucoin struggled with an addiction that he eventually succumbed to in 2002 at the age of 40. How did the people around him try to address his addiction?
Kevyn had a back issue that he was prescribed Vicodin for, and he became addicted to pain medication. Over the years he was dealing with that, it was really difficult for the people around him to work with someone active in their addiction. Those were the most trying times in terms of our work and personal relationship. At the time, drug use was just part of the industry. It didn't have the same stigma that it does today. Looking back now, I think we were just very ill-equipped to handle it.
We did speak to him about it, and we did an intervention. He went into rehab, and he left without completing it. I think it was a 30-day program, and he left at 28 days. We were all frustrated with that and didn't know what else we could do. I come from a background of addiction myself. I'm sober and have been in Alcoholics Anonymous for 13 years. So, I understand addiction and understand you can only do so much. The addict needs to be willing to do the work. You can give them all the tools, but they need to be willing to go to any length to stay sober.
Are there lessons you draw from your experience working with Aucoin that informed the work you did after?
When you work with someone like Kevyn, because of his popularity and celebrity, you get jaded in a way to think, "If he can do it, I can do it." It makes you think anything is possible, which is, in a way, a good attitude to have. Kevyn was someone who taught me to jump through all hoops to get things done. He would never accept no. He inspired me to go to any length to find a solution. In that respect, my experience with Kevyn gave me a solid foundation for hard work.
When we were launching the brand, the idea was to go to Henri Bendel first, and we had a plan to roll out to Neiman Marcus the following year. In between, Kevyn passed away, so we were left with a company that didn't have a founder, but Neiman Marcus was still interested in the brand and saw there was still big interest in the products. I was there for another year-and-a-half and, then, I left the company.
Why did you leave?
The direction of the company just changed, and they wanted to focus more on the products than the legacy. I just didn't see eye-to-eye with his family and the new CEO that was brought in. They wanted to make changes to the formula. It became more about the bottom line than it did about the vision and the brand. What has happened over the years is a dilution of the brand. It just didn't align with me. At some point, I had to make a choice: Am I going to keep going on with the train where it's going, or do I want to get off and do something different? I made the decision to leave the company and do different things.
At that time, I had a really great opportunity. Cristina Carlino at Philosophy called me and said she wanted to develop color. She asked me to work on her color line. At that point, I had done all I could do for the Kevyn Aucoin brand, and I had to think about my future. I hear all the time from investors that there's a fear that, if the founder of the brand is no longer there, what happens to the brand? When I launched my own line, I thought about branding that would work even if the founder is not there.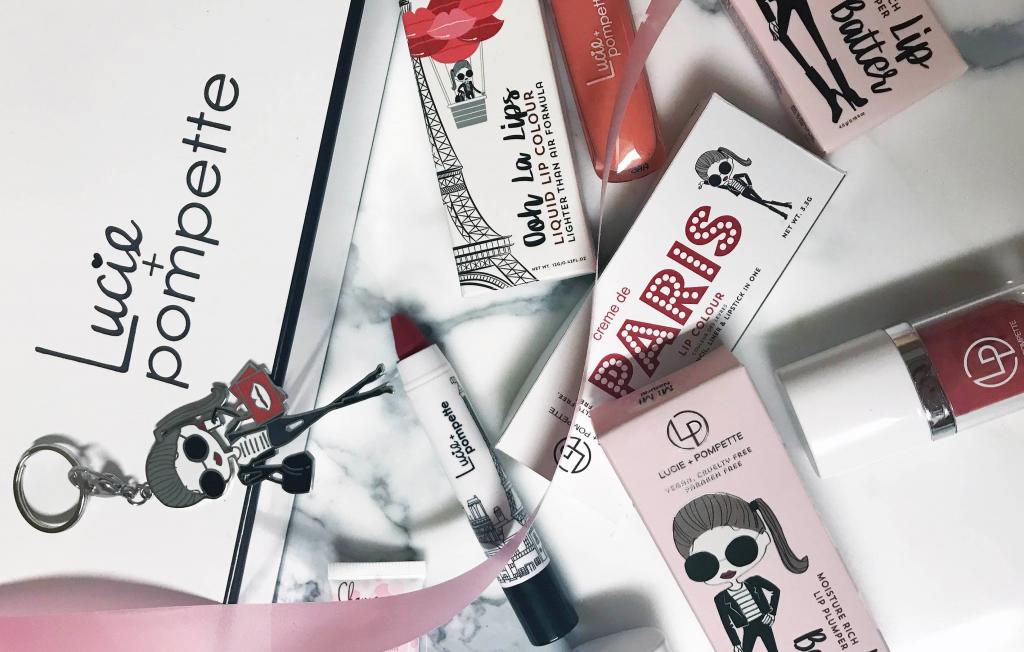 You are associate producer of the documentary, "Larger Than Life: The Kevyn Aucoin Story." What did your role entail?
I advised them through the process on some of the people that should be interviewed. I gave them footage that I had in my archive that I had taken over the years. I helped shape the story. I didn't want to make one of those real fluff pieces that talked about how great he was as a makeup artist. His talent spoke for itself. I wanted to show that he was a flawed individual like everyone. I wanted to make sure it really depicted who he was as a person, and I think the film really captured that because you do get a sense of who he was. We didn't shy away from his addiction.
Behind the drugs, there was this notion of him being abandoned as a child who was given up for adoption. So, abandonment came into play and that helped propel him to want to achieve a certain level of success. It seems like a lot of people who achieve success, there's something that drives them. There was a need for Kevyn to prove to himself and to other people who he was.
Before inclusivity became a goal for beauty companies, Aucoin was a proponent of it. Is that a message from him that remains relevant?
He championed diversity, and he was really about no rules. He championed this idea of seeing something in yourself that perhaps other people don't see in you. As a makeup artist, he helped women bring that out in themselves. He loved unconventional beauty. His message is a bigger message than just about makeup artistry. His whole philosophy was about playing up your imperfections, and helping you feel better about yourself and your differences.
What did you do after Kevyn Aucoin Beauty?
I went into consulting. My specialty was product development and marketing. About six years ago, I was doing some consulting work for a few companies and working with manufacturers. I had an aha moment where I thought, "I'm giving great ideas to different companies. Why can't I just do this for myself?" The most frustrating part for me was the industry is so trend-driven. When I created something I thought was great, it got shelved because it wasn't on-trend.
I started to develop a lip-plumping formula based on a formula I had seen in Japan. I was really intrigued by creating a formula that had volume and texture to it, and combined that with lip plumping. I heard so many women complain about lip plumpers stinging their lips, and I didn't want it to be like that. That's how the process started for developing my brand. It was product first, and the branding came second.
When did Lucie + Pompette launch?
It launched in 2016 with my lip plumper product, Lip Batter. Today, I have four products, and the brand is sold at about 100 boutiques. What I realized when I launched was I needed a concept and branding that would differentiate me in the market. I always had an affinity for Paris. As a child, I studied French. I went abroad to Paris during college. Working with Kevyn, we would go there for fashion shows every year. We did Allure shoots in Paris. When I was struggling to find inspiration for my brand, on a fluke, I took a vacation to Paris. I was walking down the Seine, and there were these caricature artists. There was a woman sitting there, and she had big sunglasses and a poodle tied to her easel. I saw that and fell in love with her.
Then, I looked around and saw many women that looked like her: chic Parisians who had a bon vivant attitude to them. She asked me if I wanted to have my picture drawn. I said no, but I asked her to do a quick sketch of herself. That was the inspiration for the character Lucie. There are all these very serious French brands out there, but there was nothing really fun and French. When I look at the minimalistic beauty brands today, too, it's gotten to be not as fun as I feel it should be. I want to bring fun to the table.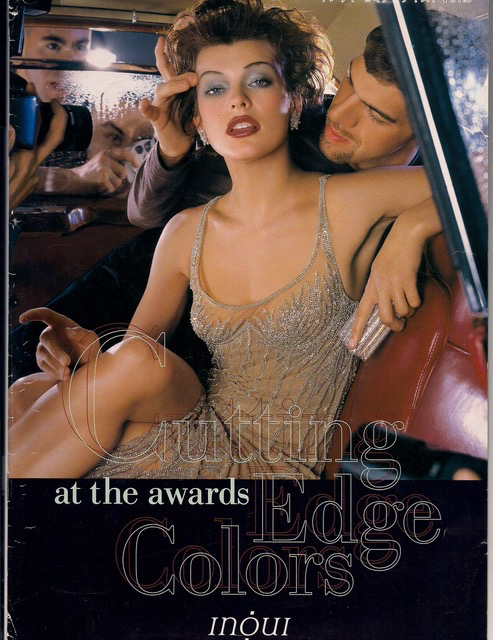 What are future goals for the brand?
I really hope to expand the brand into an entire lifestyle brand because I think that the imagery lends itself to many other categories. My goal is to expand in color and, then, into bath and body, fragrance, stationery, apparel and accessories whether through brand extensions or licenses. I have had a lot of great interest from the Asian market, and I'm in discussions to go into Asia in a big way.
What are we missing in the beauty industry today from the time when Aucoin was at his height?
The beauty industry has gotten so serious over the years. The whole notion of contouring and highlighting today feels very different from where Kevyn was with it. When Kevyn was doing it, there was this freedom and creativity about it. Today, when I look at the influencers, it's very robotic to me. It's like, "This is where the highlighting goes, and this is where the contouring goes." It feels very hard. It feels like the magic and the beauty is gone, and you are following these tutorials that teach you how to do it, and you shouldn't veer from that. Kevyn would teach you how to contour, but you could do it your own way. Cool doesn't always mean sexy. Cool is about individuality and expressing yourself. It's not about conforming to a certain look.
Feature photo credit: Courtesy of Eric Sakas