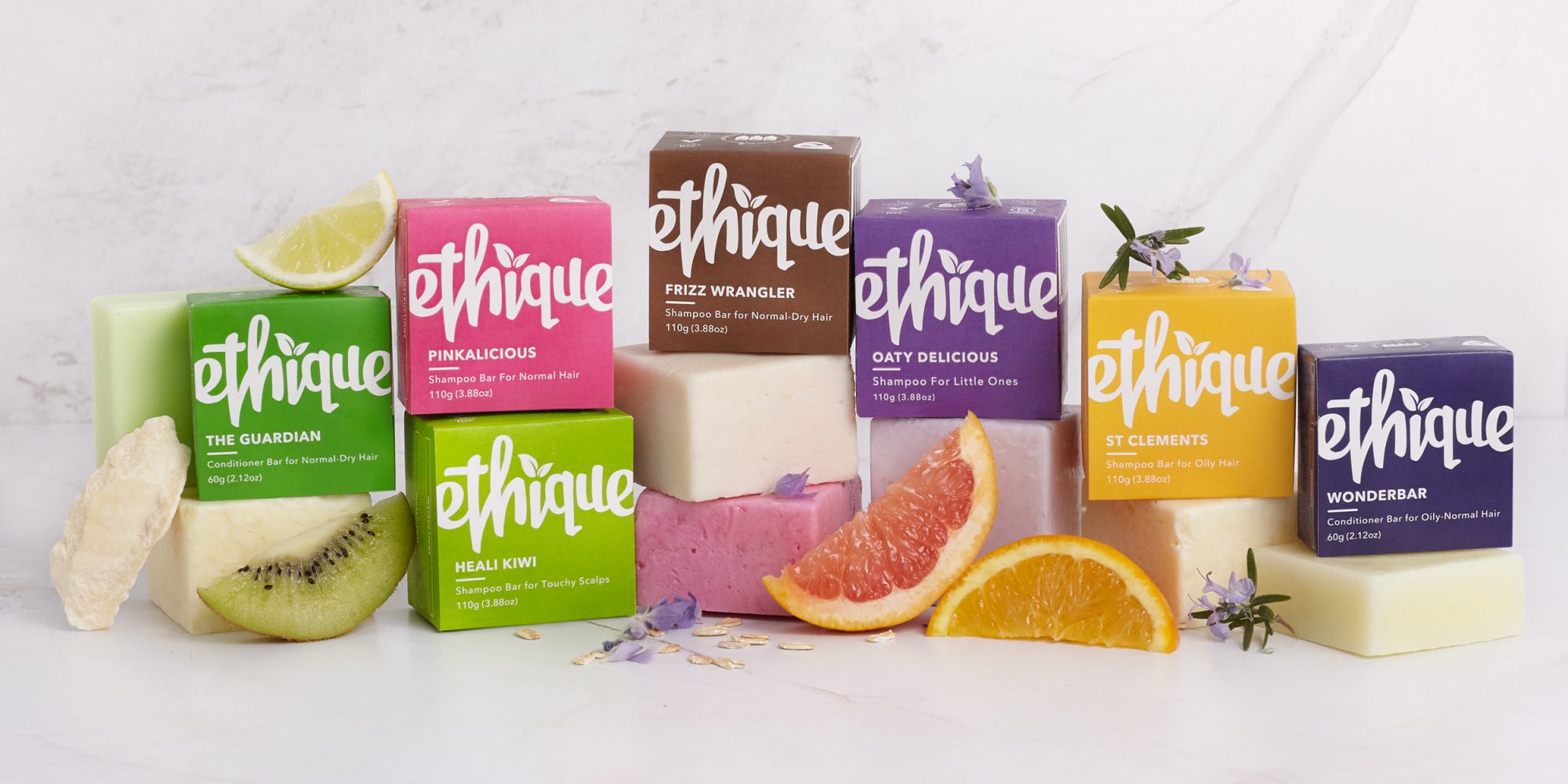 Ethique Is Leading The Plastic-Free Beauty Movement Around The World
When Ethique reached out to a New Zealand chain to carry its plastic-free solid haircare five years ago, founder Brianne West received a harsh response from the buyer. "She was like, 'Good luck building a market for a product like this. It's a terrible idea,'" she recalls. "It was pretty devastating at the time. To be fair, we weren't ready for retail. The packaging was pretty average. In fact, it was awful."
Two years later, Ethique had different compostable packaging and the chain had a different buyer, who contacted the brand about entering its locations. West didn't disclose the name of the retailer, but reports Ethique is currently its third bestselling brand in the natural beauty category. The experience with the chain illustrates the arch of the brand, which has gone from struggling to convince retailers sustainability is important to being a prized eco jewel on their shelves.
"A day doesn't go by where we don't have a distributor approach us because of the momentum of the environmental movement around the world. Retailers have to be seen as doing something, and they use us as a way of saying, 'Look what we are doing, we're bringing on a plastic-free brand.' A lot of retailers have based a zero-waste strategy around our brand," says West. "We're not the only company in the world doing shampoo and conditioner bars. It's quite common now, and it's very much what consumers and retailers want."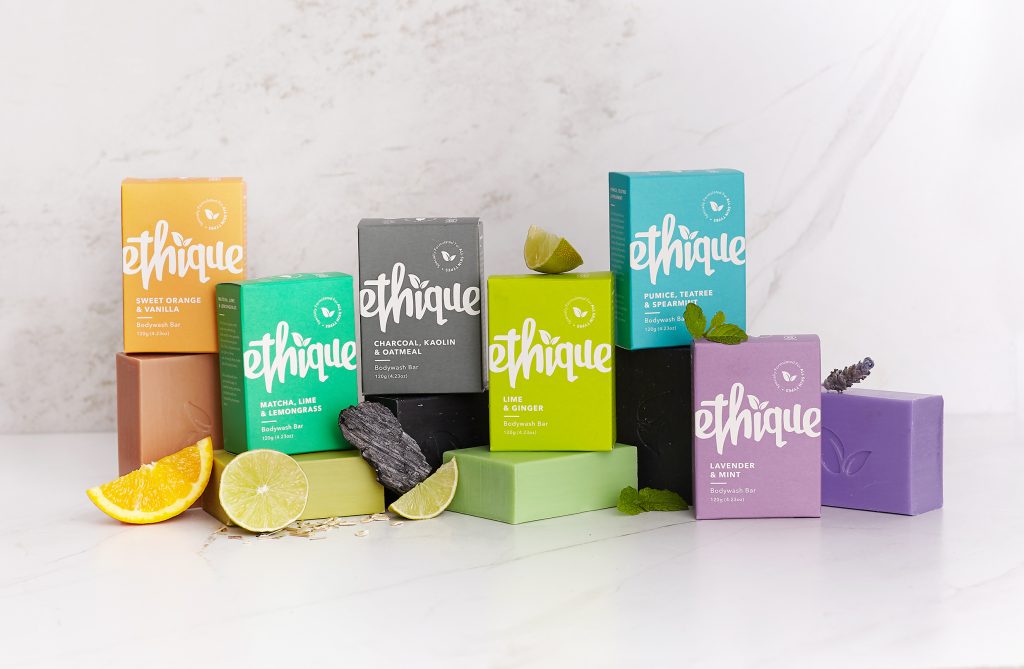 Christchurch-headquartered Ethique recently landed in around 50 stores at Target in the United States and 840 stores at Holland & Barrett in the United Kingdom, where it amassed a waiting list of 55,000 people after selling out in 48 hours in July. Globally, it's expanded to 14 countries, including Japan, Taiwan, Macau and Australia. Ethique rolled out to 420 Priceline stores in Australia last year. The brand is soon heading to the Netherlands, Poland, Czech Republic, Hong Kong and Malaysia.
"I wanted to do something positive for the environment. That's why Ethique came about. The idea of creating the world's most sustainable cosmetic company was really appealing."
In each country, one or more of Ethique's brand messages resonate. It's dedicated to being free of palm oil, a stance that's particularly relevant in the U.K. and Japan. In Australia, people gravitate to its value proposition. Although Ethique's concentrated waterless shampoo and conditioner bars retailing from $15.50 to $18 are pricier than most mass-market conventional bottled haircare products, they last two to three times longer than their bottled counterparts. In the U.S., West pronounces the brand's plastic-free positioning draws consumers. Ethique estimates it's prevented 4.5 million bottles, jars and tubes from being made, and aspires to stop 50 million from flooding landfills by the end of 2025.
Prior to establishing Ethique in 2012, West, 32, developed a beauty company at 19-years-old and a chocolate company at 21-years-old. She sold both of them, but not before learning that keeping up with demand is difficult, capital is crucial to grow and passion can be a great motivator. At her past companies, West says, "I was quite bored. They had no point beyond making money, and that's not my main driver. I wanted to do something positive for the environment. That's why Ethique came about. The idea of creating the world's most sustainable cosmetic company was really appealing." Ethique is a certified B Corp that donates 20% of its profits to charity, pays its employees living wages and relies on fair-trade plant ingredients.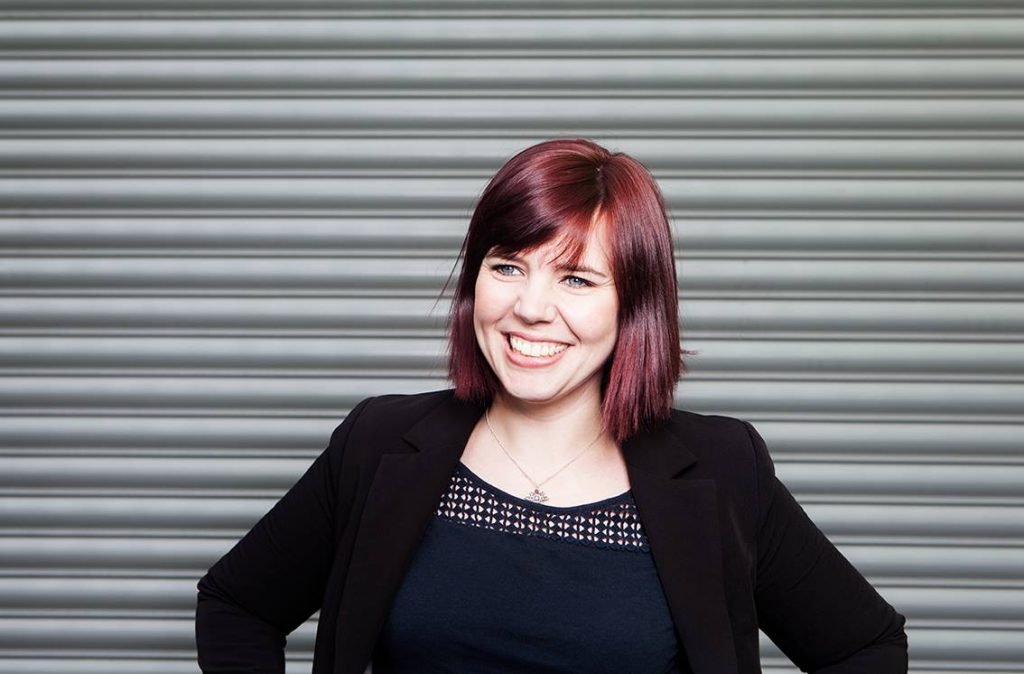 Initially, West planned for Ethique to stick to a direct-to-consumer model, but noticed consumers preferred to smell and touch the products at physical locations. Two years into the business, the brand began to pursue independent retailers. In 2016, a Huffington Post article, and shout-outs from Ashton Kutcher and Britney Spears raised its profile. West seized upon the publicity to break into the U.S. via Amazon. The e-commerce powerhouse is among Ethique's biggest revenue generators, and its sales on it are advancing monthly 15% to 20%.
"We are growing very, very fast, but doing so in a sustainable manner. This weird obsession startups have with blowing through hundreds of millions of dollars in capital to grow as fast as possible while they have nothing coming to the bottom line I think is flawed."
With retailers clamoring for its products, Ethique turns down those that aren't ideal fits. West shares it's rebuffed two U.S. retailers with thousands of doors. The brand looks for distribution partners giving it a significant presence in a country to help amplify its digital marketing and social media efforts. If a retailer has an environmental focus, that's certainly compelling to Ethique. Inside stores, West favors the brand's products being displayed together because their bright colors make a statement with a substantial display and, otherwise, they can get a bit lost since they're smaller than typical haircare and personal care products. Ethique has 43 products in its assortment spanning haircare, cleansing, moisturization, deodorizing, pet and household categories.
The brand's sales have been increasing 300% to 400% yearly. West declined to specify exact sales, but an article in the NZ Herald reveals Ethique's annual turnover topped $3 million in 2017. The figure suggests the brand hit $9 million to $12 million in sales last year and could cross $27 million to $48 million in sales this year. To meet demand, Ethique has teamed up with three factories to produce its merchandise, one through a joint venture. The brand has raised roughly $1.3 million from two equity crowdfunding campaigns and key angel investors. In total, it has 400-plus investors.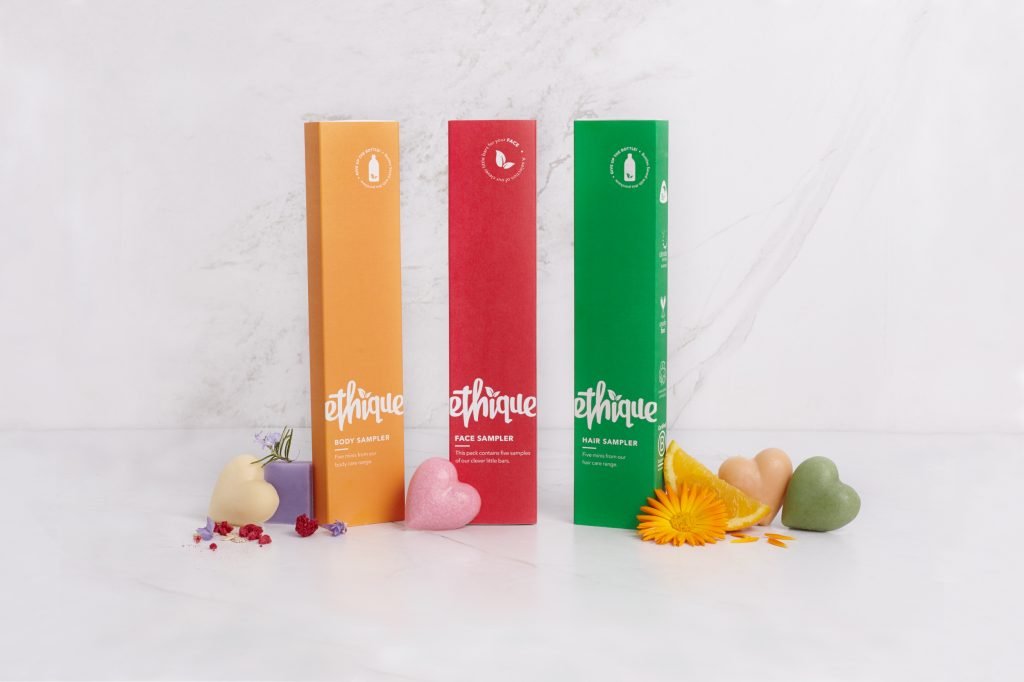 West isn't interested in securing additional investment or an acquirer at the moment. "We have been approached by big CPG companies, but we are not interested in selling yet. Who knows what will happen, but that's not the goal," she says, elaborating, "We are profitable. We are cash-positive. We are growing very, very fast, but doing so in a sustainable manner. This weird obsession startups have with blowing through hundreds of millions of dollars in capital to grow as fast as possible while they have nothing coming to the bottom line I think is flawed. We are one of the fastest-growing companies in New Zealand, but we don't want to keep diluting and lose control. That's an odd way to run a business and not what we do."