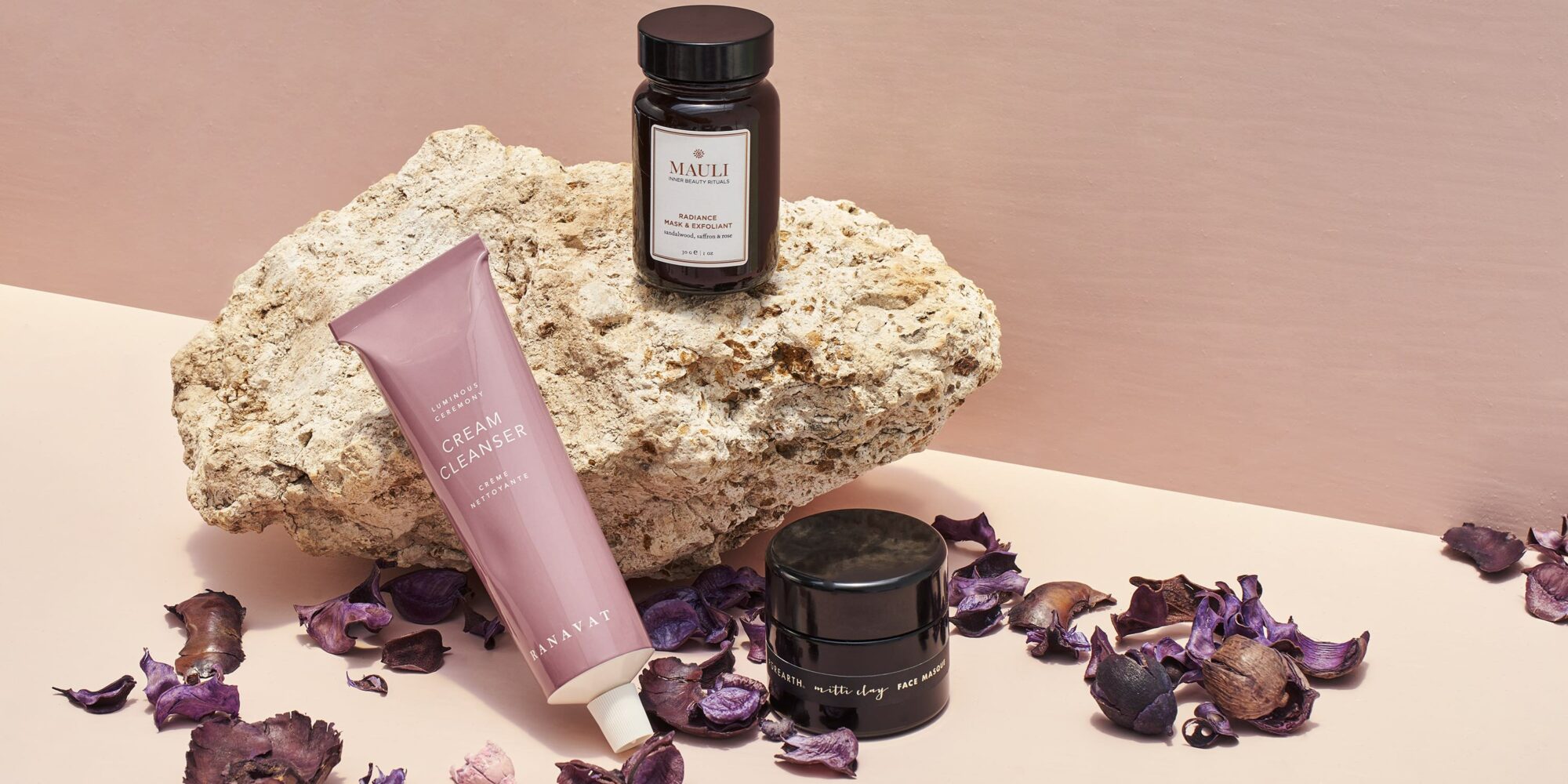 Ex-Amazon Content Marketing Head Anisha Oberoi Creates E-Tailer Secret Skin To Bring Clean Beauty To The Middle East
A decade ago, Anisha Oberoi overcame aggressive breast cancer, but signs of her battle with the disease inhabited her body and mind. She had lost her hair and lashes. Her skin was inflamed from radiation and chemotherapy treatments. And she just didn't seem like herself. "I suffered from self-esteem issues," she remembers.
As she sought to avoid beauty products with carcinogens and hormone disruptors to help her restore her looks as she'd known them, Oberoi, then living in India, explored clean beauty products. Getting the clean beauty products she wanted to try, though, wasn't as easy as shopping at your local Credo outpost. Oftentimes, they took days and days to travel from the United States or European countries to her, and shipping fees could be high.
It wasn't the shopping experience customers were becoming accustomed to from Amazon, which Oberoi would go on to work for from 2014 to 2019, ultimately heading content marketing, video and social media for Amazon Fashion India. After Amazon, Oberoi joined the Al Tayer Group in Dubai to build Bloomingdale's' online presence in the Middle East, but entrepreneurship increasingly called to her. She says, "I started to feel the spiritual struggle between money and meaning."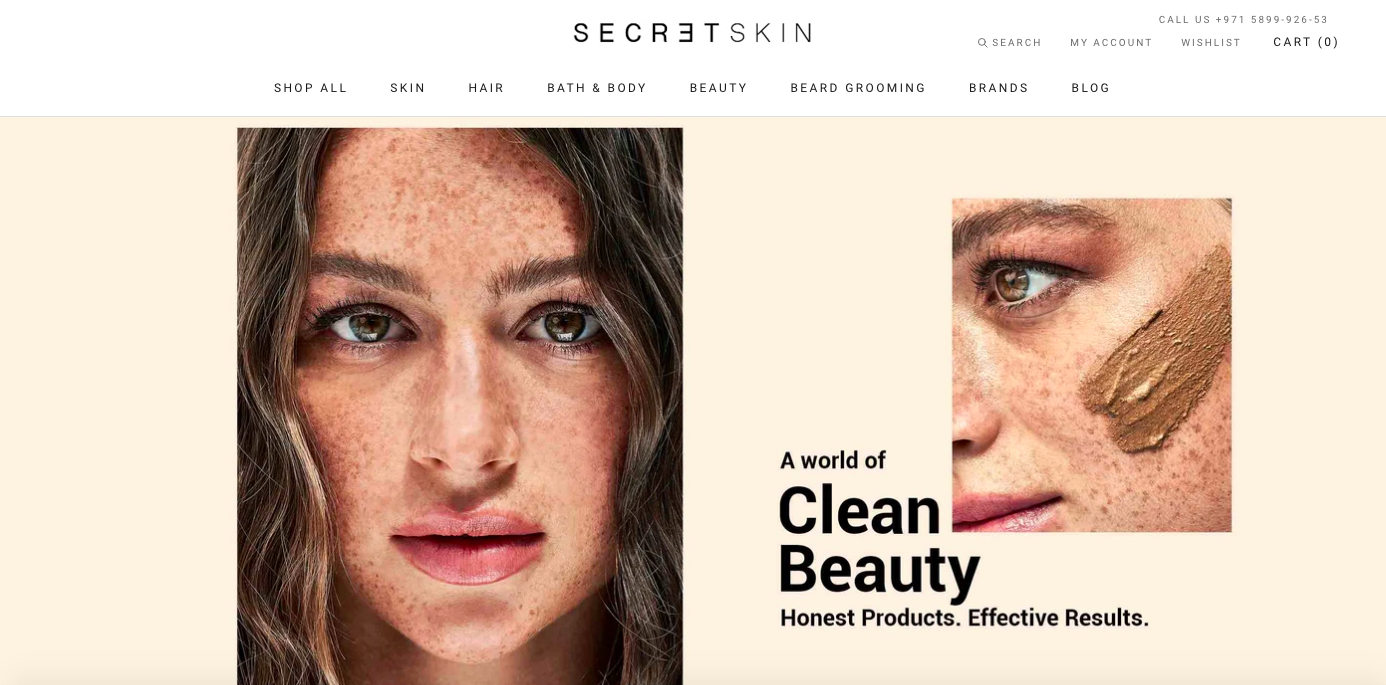 Meaning won the struggle, and Oberoi opted to venture out on her own to create a clean beauty e-tailer that not only corresponded with her personal beauty preferences, but tackled a nascent market in the GCC or Gulf Cooperation Council region encompassing Bahrain, Kuwait, Oman, Qatar, Saudi Arabia and the United Arab Emirates. Oberoi, a graduate of INSEAD, says, "My MBA brain told me there's an addressable market and gap for clean skincare that is so evolved in the rest of the world."
According to Goldstein Market Research, the cosmetics segment in the Middle East is expected to advance at a compound annual growth rate of 6.4% to reach $32.2 billion in sales in 2025. The segment is expanding as interest in clean beauty is gaining globally. Per Grand View Research, the natural cosmetics category is predicted to register a 5% CAGR to hit $48 billion in worldwide sales in 2025. While clean beauty remains a tiny slice of GCC beauty sales, even a tiny slice could mean many millions for companies that ride its rise.
"Secret Skin is a discoverability platform that connects mindful consumers to conscious beauty brands from all over the world."
"Something like Credo doesn't exist here. We do have Sephora, and there are a couple of brands there that are on the clean beauty shelf. However, it's not a focus at the moment, which is what we want to change," says Oberoi, adding, "There's a lack of transparency and awareness, and the market is quite fragmented. I think the timing for us is perfect."
Oberoi is changing the focus with Secret Skin, her e-commerce website that launched on Oct. 8 with eight brands: Ranavat, Amly, Grown Alchemist, Purearth, The Art of Shaving, Lola Lee, Mauli and Kathryn Jones. She says, "Secret Skin is a discoverability platform that connects mindful consumers to conscious beauty brands from all over the world."
For customers, Secret Skin offers online shopping without the downsides of ordering clean beauty products from abroad. In the UAE, it has free shipping on two-day deliveries, and cash on delivery is free, too. "It was important to me to provide free shipping to dispel the idea that clean beauty is expensive," says Oberoi. "The customer acquisition costs are going to be expensive before they plateau."
For brands, Secret Skin handles the cosmetics regulation process to permit them to sell in the UAE. Currently, the e-tailer ships to the UAE and India. Oberoi's plan is to extend shipping next across the GCC countries prior to stretching to Southeast Asia. "Coming to the Middle East can be cost-prohibitive," says Oberoi. "It's an attractive market, but you need someone on the ground. So, we are that on-the-ground partner."
"It's an attractive market, but you need someone on the ground. So, we are that on-the-ground partner."
Michelle Ranavat, founder of the Ayurveda-inspired beauty brand Ranavat, appreciates having someone on the ground. "Entering into a new country was daunting, but hearing Anisha's vision on Secret Skin made the decision very easy," she says. "I could tell she was passionate, hard-working and she genuinely loved Ranavat—and personally wanted to have the brand more accessible to her. I'm thrilled for our partnership and feel that it is just the beginning."
On an undoubtedly tighter budget, Oberoi is pulling the marketing levers she learned at Amazon to draw consumers to Secret Skin. Leading up to its launch, she reached out to about 20 people, including a nutritionist, fashion designer and fitness instructor, to spread the word about the e-tailer with a countdown to its debut. The countdown boosted its social media impressions by over 940%. (Oberoi activated its Instagram account in February.) Secret Skin's marketing program is a mix of traditional public relations, Instagram and Facebook advertising, content and collaborations.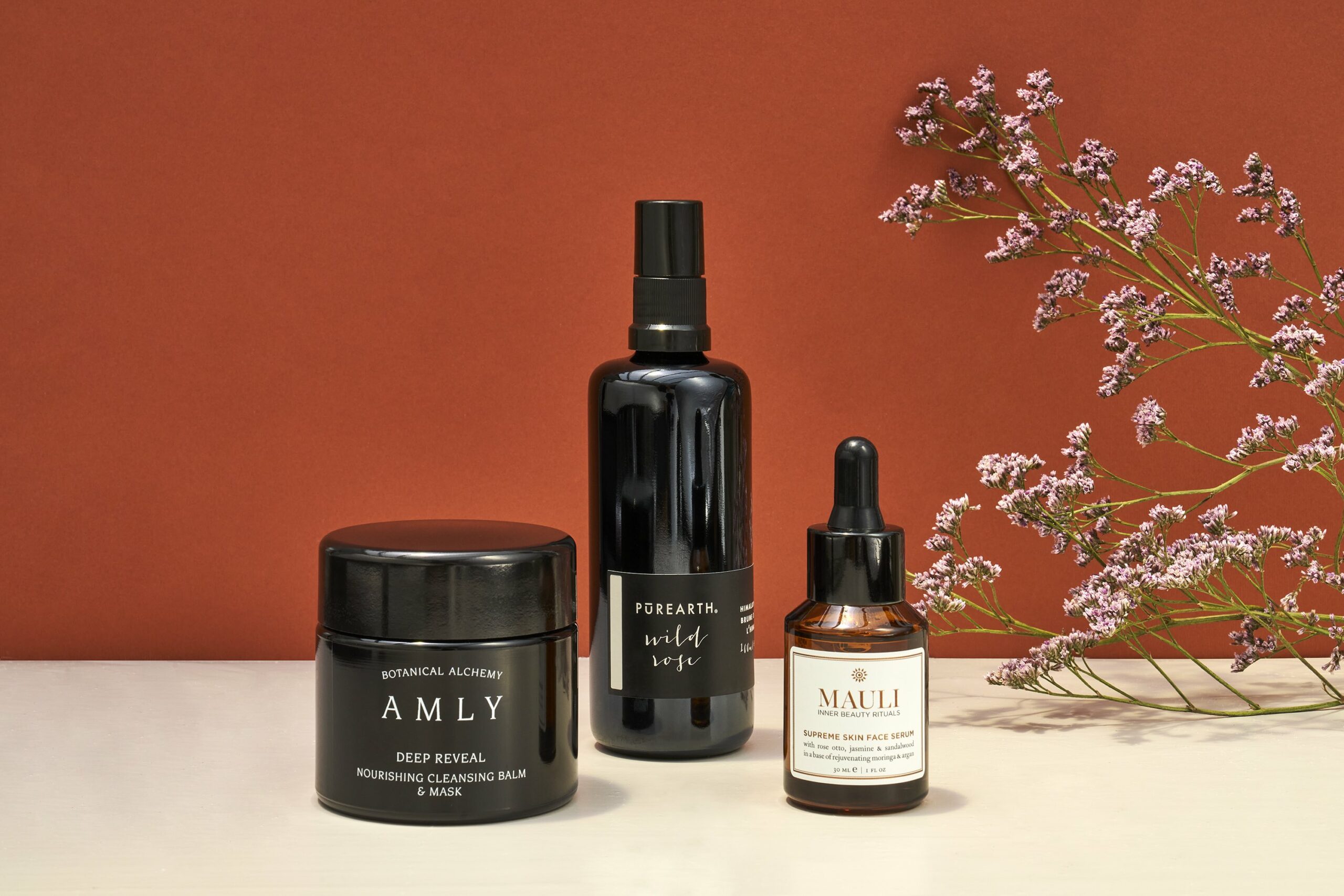 Secret Skin is enlarging its selection. Oberoi estimates she's bringing on about four brands a month. Secret Skin will soon be branching its skincare-heavy assortment into kid's products and makeup. The e-tailer takes small quantities from brands at first. Oberoi says, "It's important to see how the brand performs. It's not just a matter of us doing everything. The brand has to be a partner, whether it's working with a gift with purchase or a marketing initiative or Eid gifting activation."
Oberoi is pursuing funding to enable her to realize her big ambitions for Secret Skin. She forecasts it can raise a sizable series A round between 12 and 16 months out, and envisions Secret Skin becoming profitable in year two or three. An app is slated to roll out at the end of the year. Oberoi says, "Imagine the ability to use facial recognition technology to make the right decisions on the basis of skin type."
Oberoi declines to project early sales for Secret Skin, but emphasizes she's very encouraged by its results so far. "We have to fail fast and scale fast to see what kind of e-commerce will work in this region," she says, continuing, "I know this is the way to go. The market data shows that, and each and every beauty brand is thinking seriously about cleaning up their act. I think that it's going to happen very fast here."