Ex-Clique Exec Launches Vitamin Brand Addressing Women's Needs Prior To Conception Through New Motherhood
Who better to launch a range of targeted prenatal and postnatal supplements than an OB-GYN and two mothers, one pregnant with her second and one with her third child?
The two mothers, Victoria Thain Gioia, a finance and strategy specialist formerly at Olive & June and The Honest Co., and Alex Taylor, previously president and executive editor in chief at Who What Wear owner Clique, created the new brand Perelel, which goes live today, to address the evolving nutritional needs of women attempting to conceive, through each stage of their pregnancies and as they enter motherhood. 
Thain Gioia and Taylor met two years ago when they were both new moms, and the pair bonded over pregnancy and birth experiences. Thain Gioia's experiences included her second child being born with a cleft lip. "It threw me for a loop," she recounts. "I really dug in to try to understand a little bit of what could have caused that. When I was going down that rabbit hole, I found a lot of research that linked this particular type of non-genetic defect with a folic acid deficiency. I started digging into the vitamins that I was taking, where I felt like I had covered all of my needs with this one bottle of my prenatal."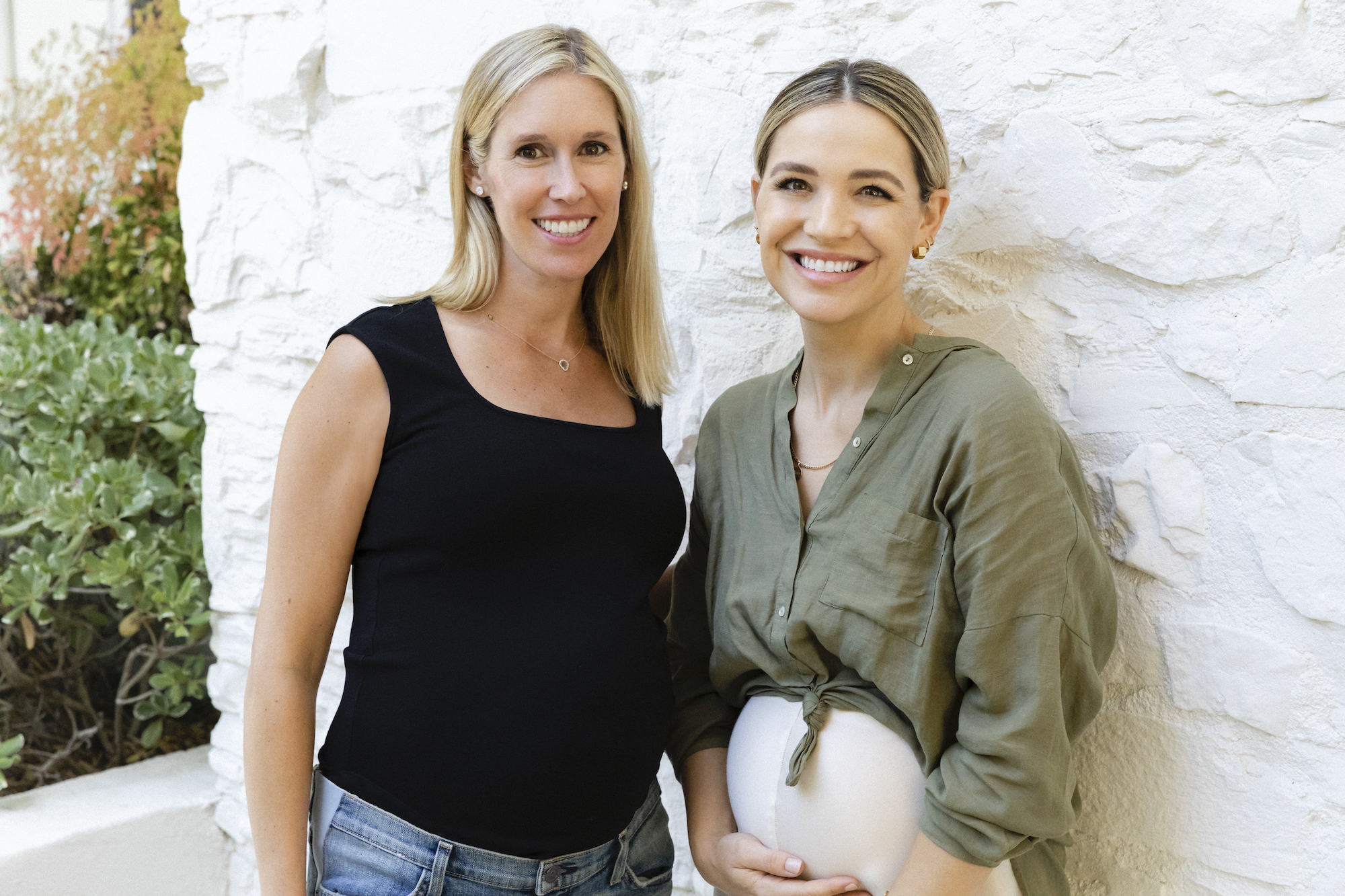 Thain Gioia's research made it clear to her that a single prenatal vitamin taken from conception to birth was insufficient. But she recognized that not everyone could conduct the research she did. Finding valuable, non-contradictory health information can be an overwhelming and stressful task for expectant moms and women yearning to become pregnant. 
"We realized there was an opportunity to improve the overall experience, provide great content and educational programming, and also a superior product that's optimized for each unique phase of the motherhood journey, from preconception all the way to postpartum," says Taylor. "Most brands forget the postpartum. It's very much, you're pregnant, then you're not pregnant, this binary offering."
Thain Gioia and Taylor pair with OB-GYN Banafsheh Bayati to develop Perelel's formulas. The brand's core prenatal blend contains 22 essential nutrients. A Core Prenatal capsule is just one of the supplements in Perelel's daily packets. Because it's impossible to cram everything an expectant mother needs into one pill, the brand's packets contain four to five pills all to be taken per day, including an omega-3 capsule, folate, magnesium and more. Perelel's supplements are available in five varieties: Conception Support, First Trimester, Second Trimester, Third Trimester and Mom Multi Support Pack.
"Most brands forget the postpartum. It's very much, you're pregnant, then you're not pregnant, this binary offering."
When customers subscribe to Perelel, they automatically start receiving the packets designed for where they are in their pre-pregnancy or pregnancy journeys. The brand's subscription service is designed to switch customers to the next product in its assortment at the appropriate time based on the information they provide. Subscriptions cost $48 per month.
Perelel is launching in direct-to-consumer distribution, but Taylor and Thain Gioia are open to retail partnerships. "We definitely think there's opportunity there," says Thain Gioia. "We want to be wherever this woman wants to shop. Obviously, it's a subscription service, so it really lends itself to building that direct connection at first, but we plan to explore those outlets and find the best way to reach our customer." 
Though Taylor is a self-professed wellness buff, most of Perelel's packs steer clear of adaptogens and other buzzy herbal ingredients to ensure it relies on proven ingredients for prenatal and postnatal nutrition. The Mom Multi Support Pack, however, provides herbal support in the form of a daily Anti-Stress Blend and a Beauty Blend. "The Mom Multipack services postpartum plus five years post-birth, those toddler years when you could really use stress support and a beauty blend," explains Taylor. "That's where we put in some research-backed herbal blends."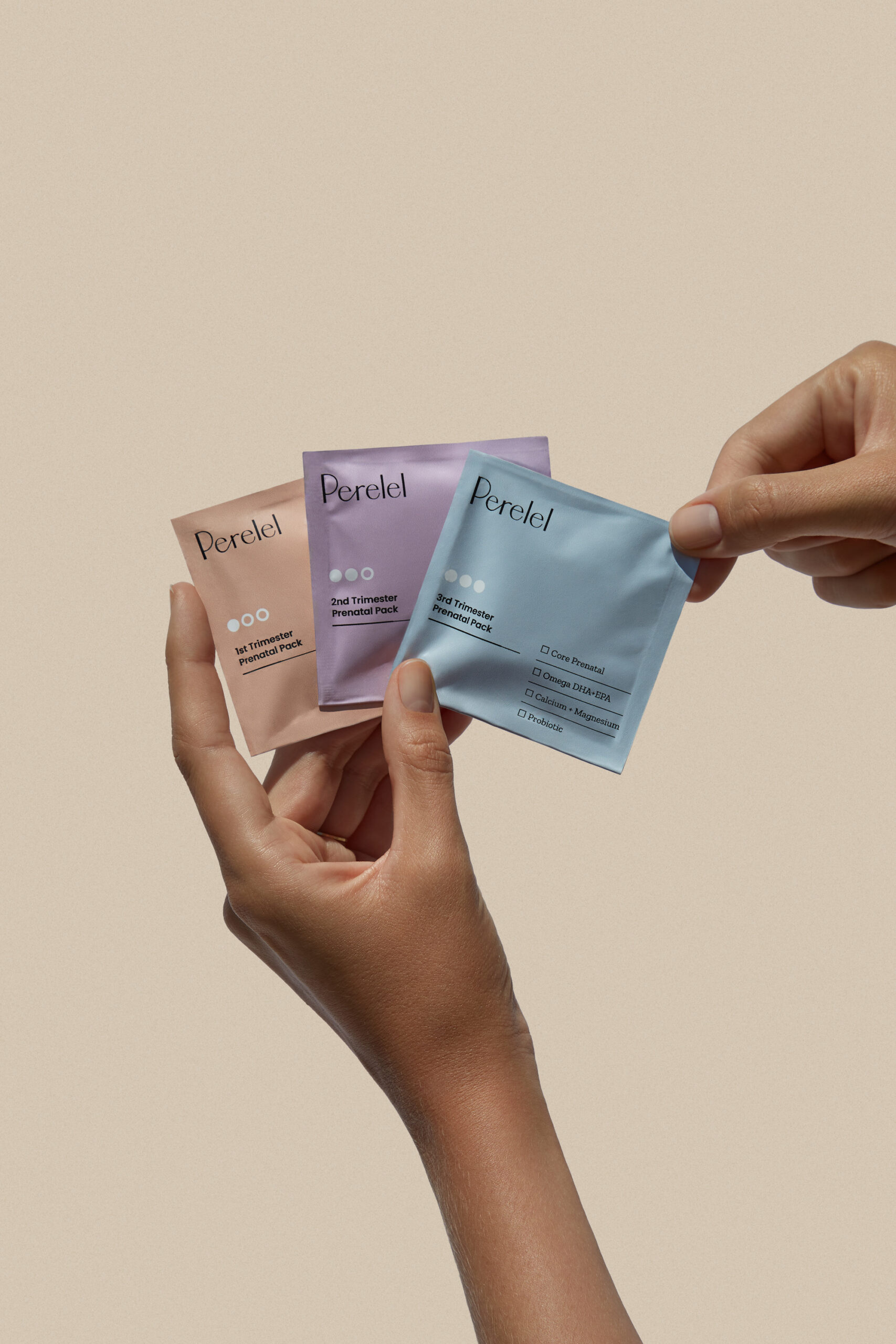 The Mom Multipack is the daily support Thain Gioia is using now. Her baby was born last week before her due date and a week prior to the brand's launch. Taylor is due in December. "We knew we were launching this business at a time when we were both expanding our families," she says. "Fortunately, we're not new moms, and we really understand what's involved with coming home with a newborn. We have respect and understanding of what that other is experiencing and, because we're a small and nimble team, we can pick up the slack when the other needs to be with their family." 
Perelel recently added two full-time employees—a director of operations, and a director of content and community—to lighten Taylor's and Thain Gioia's loads, and keep the day-to-day operations of the brand running. The co-founders declined to disclose how much they spent to launch Perelel, but share they contributed to its funding along with friends and family members. The backers sensed Taylor and Thain Gioia were onto something. Indeed, the prenatal vitamin supplement segment is expanding. According to Grand View Research, it's forecast to advance at an annual compound growth rate of 8.6% to reach nearly $674 million by 2025.
"We've launched this during a global pandemic, so we're doing everything we can to be scrappy," says Taylor. "But, also, we're so passionate about our vision and our mission and building this brand, so we're putting in a lot of money to get this into the market."