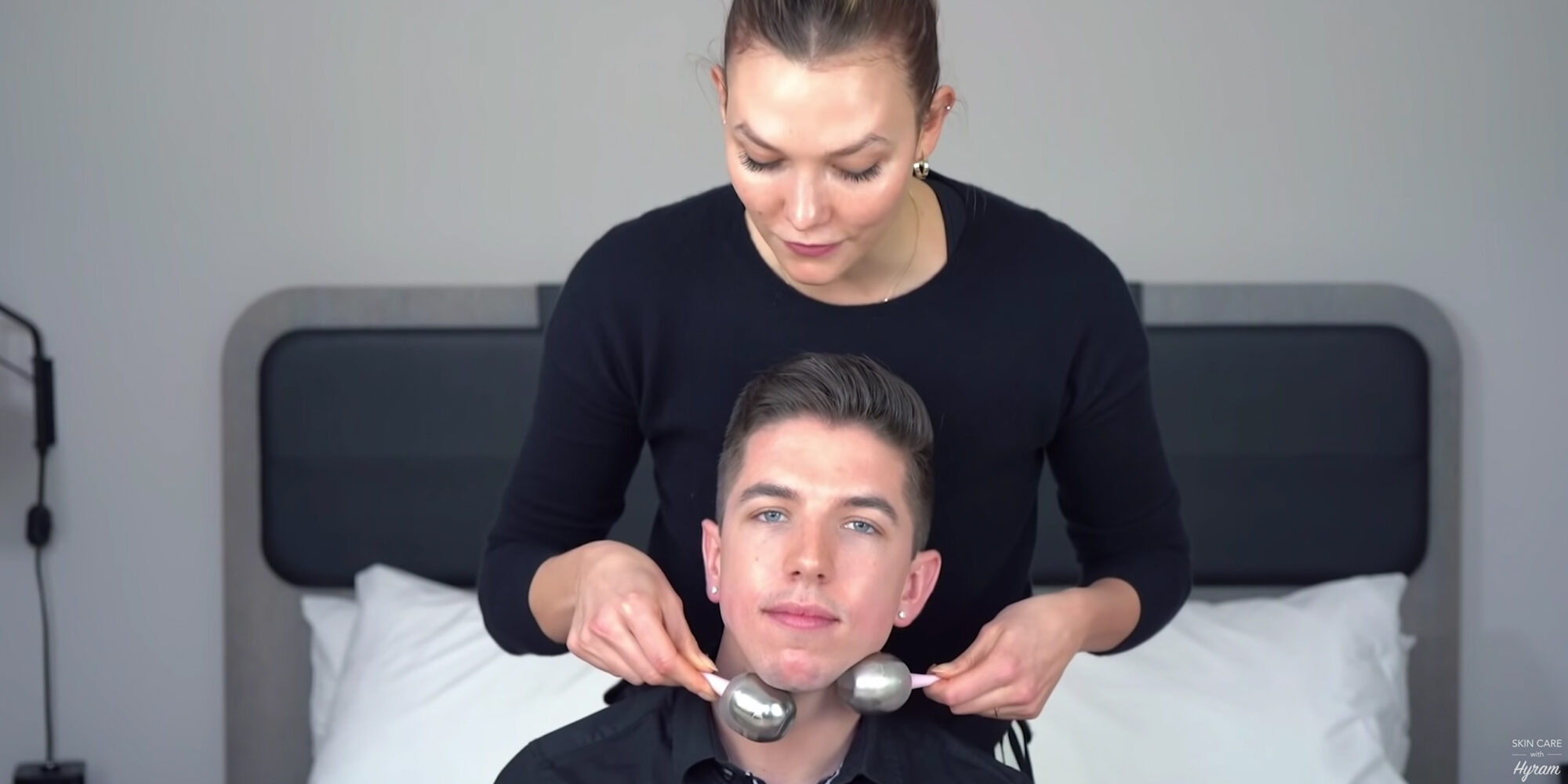 Five Breakthrough Skinfluencers To Follow On TikTok Right Now
If YouTube spawned powerful makeup influencers, TikTok is turning creators into skincare superstars.
The rise of skincare content on the gen Z-dominated social media network—there are exploding pimples, amazing glow-ups, cool new brands, forgettable and unforgettable trends, and more explored on it—has created and been instigated by a new class of skincare influencers or skinfluencers educating consumers on and entertaining them with the intriguing, weird and fabulous world of face products. In April, engagement on skincare-related TikTok posts soared 1,002% from a year ago, according to influencer management platform Traackr.
Beauty brands have taken notice and begun to harness skinfluencers to drive awareness and sales of their products. "Hyram, one of the biggest and most popular skinfluencers, is a big reason why more affordable products like [from] CeraVe are seeing spikes in engagement, mentions and overall growth," says Holly Jackson, director of global services of Traackr. Hyram Yarbro has more than 8 million followers on TikTok, YouTube and Instagram combined and, when he spotlights a product, it moves the needle.
In the second quarter, CeraVe registered a 26% increase in mentions. The Ordinary has seen a 28% leap in mentions and a 185% rise in engagements. Vaseline saw a 100% increase in mentions and 11% escalation in engagements across the influencer market in the United States from January to June, a span tough on makeup sales as self-care became the primary beauty preoccupation for cooped-up consumers.
For those who've not made TikTok their No. 1 social media stop yet, here are five skininfluencers, including the aforementioned Yarbro, likely to stick around even the platform doesn't.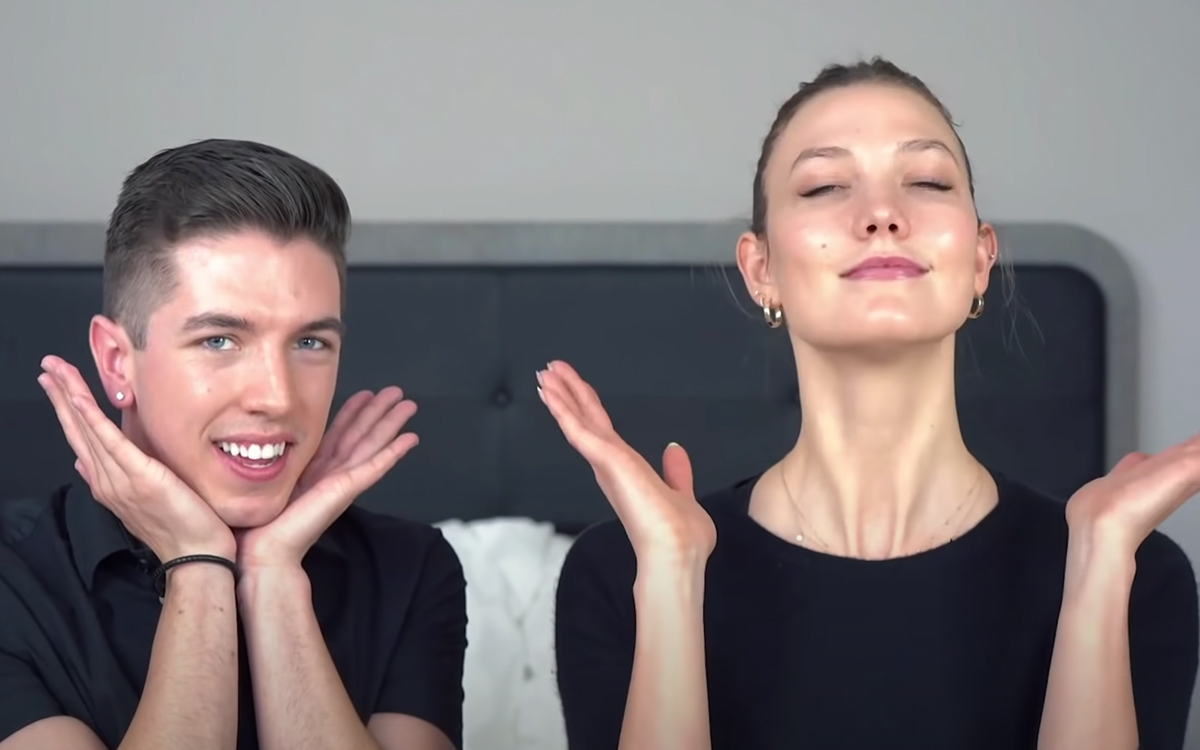 Name: Hyram Yarbro
Platforms: Instagram, YouTube, TikTok 
Big-Name Followers: Karli Kloss, Marianna Hewitt, Christen Dominique 
Popular Quarantine Content: His This Annoys Me video, which reminds people that filters are everywhere, has more than 6.6 million views. 
Why You Should Follow: His TikTok posts are consistently garnering millions of views, and provide ingredient information, and honest reviews and opinions on beauty practices. Yarbro has used his platform to air grievances about Drunk Elephant, feature splashy celeb cameos (ahem Karli Kloss), and side-by-side duets with other TikTokers. Novices and skincare junkies alike will pick up some tricks. Yarbro has increased his audience by 35% on YouTube and by 47% on Instagram in the past six months.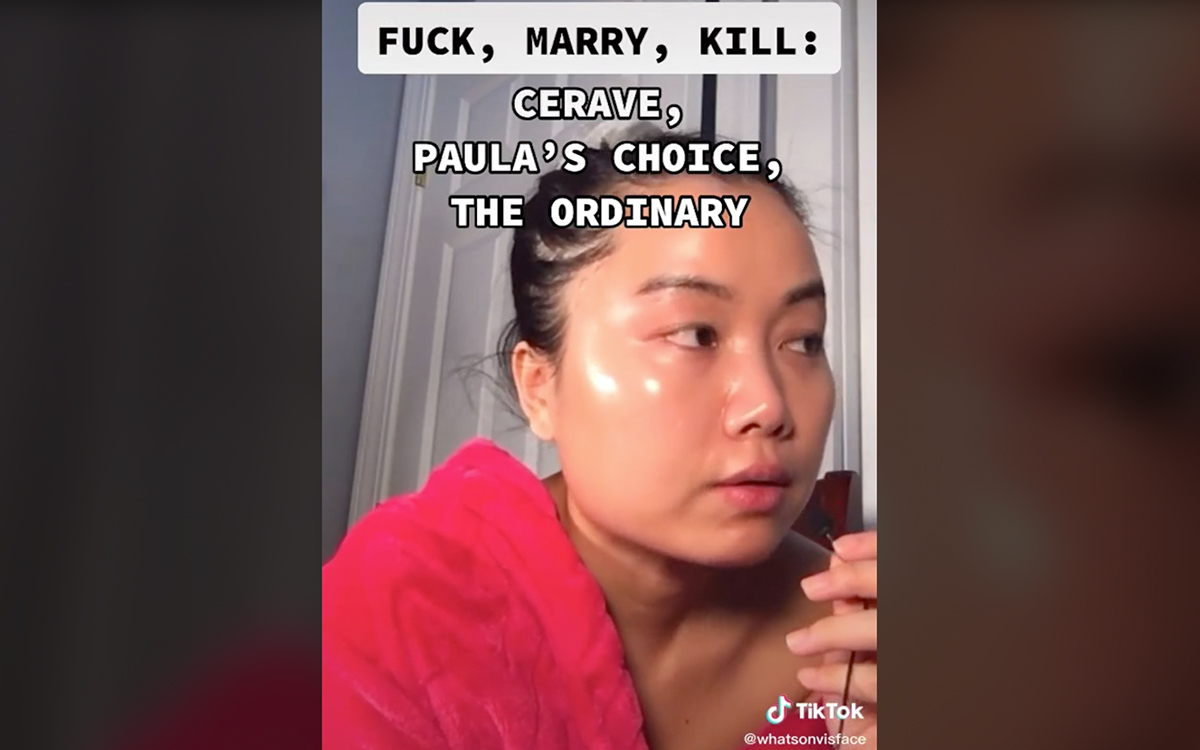 Name: Vi Lai
Platforms: Instagram, TikTok, YouTube 
Big-Name Followers: Alexandria Ocasio-Cortez, Fat Mascara, Caroline Hirons 
Popular Quarantine Content: Her 5 Things I Did to Age Backwards has pulled in more than 610,000 likes.
Why You Should Follow: "I'm guessing my unfiltered rawness allows people to relate to me. My content is a refreshing break from all the perfectly curated content on social media," says Lai, who's engagement rate is averaging a healthy 8.8% across platforms and is known for candidly discussing her mental health. " I think it's comforting, even inspiring for people to see someone who struggles with mental health make something for themselves, just for being unapologetically themselves. Humor is my drug of choice. I aim to have fun with myself and my followers first. The education, if any, comes second."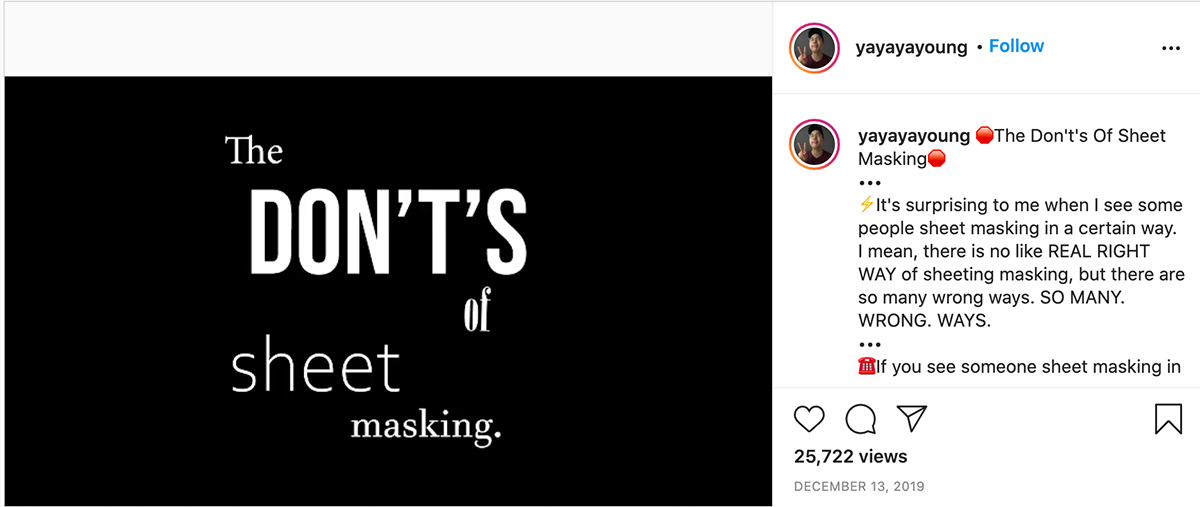 Name: Young-Seok Yuh
Platforms: Instagram, Youtube, TikTok 
Big-Name Followers: Glossy, Amy Chang
Popular Quarantine Content: His OMG I'm Late Skin Routine video has collected more than 2 million likes. 
Why You Should Follow: "I think my unique perspective is that I'm just trying to make skincare fun! I don't care about how pretty it looks, what the price of the product is, or what other people say about it," says Yuh. "Regardless of what people say about the product or the brand, as long as you're enjoying the process and having fun with learning, that's all that matters."
Name: Nayamka Roberts-Smith
Platforms: Instagram, YouTube, TikTok 
Big-Name Followers: Caroline Hirons, Brooke DeVard
Popular Quarantine Content: A recent post about using sheetmasks boasted a 9.37% engagement rate on Instagram.
Why You Should Follow: Roberts-Smith offers a mix of uplifting and informational content backed up by expertise. She's a licensed aesthetician and was deemed one of the best skin health experts to follow by PopSugar in July. Her following on Instagram and YouTube has doubled since March. She now reaches over 119,000 followers on Instagram and more than 400,000 subscribers on her YouTube channel. The Los Angeles-based CEO of The Golden RX Skin Studio also sells merch and products through her website.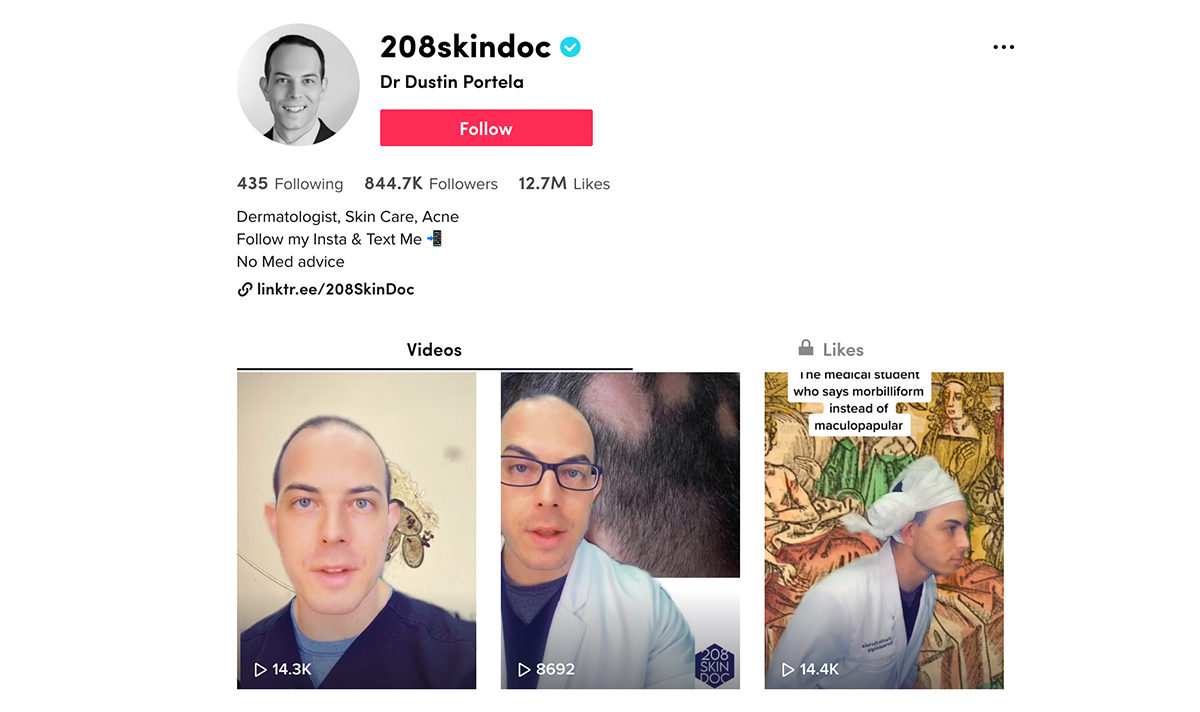 Name: Dr. Dustin Portela
Platforms: Twitter, Facebook, Instagram, TikTok 
Popular Quarantine Content: A video of Portela, a Boise-based dermatologist, removing a BB pellet from a patient's leg has attracted 15.3 million views.  His engagement rate typically hovers around 7.9% on TikTok and 3.26% on Instagram.
Why You Should Follow: "I certainly display a more goofy side on TikTok, but, on all platforms, I try to share accurate information about skin health and skincare. I enjoy debunking misinformation that my followers come across. Unfortunately, there is a lot of misinformation out there," says Portela. "As a board-certified dermatologist, I offer an educational background that most influencers don't bring to the table. My experience with skin health and skin care is more than just my own journey, but includes the knowledge I have gained in treating tens of thousands of patients and seeing what things work, and those things that don't work for them."