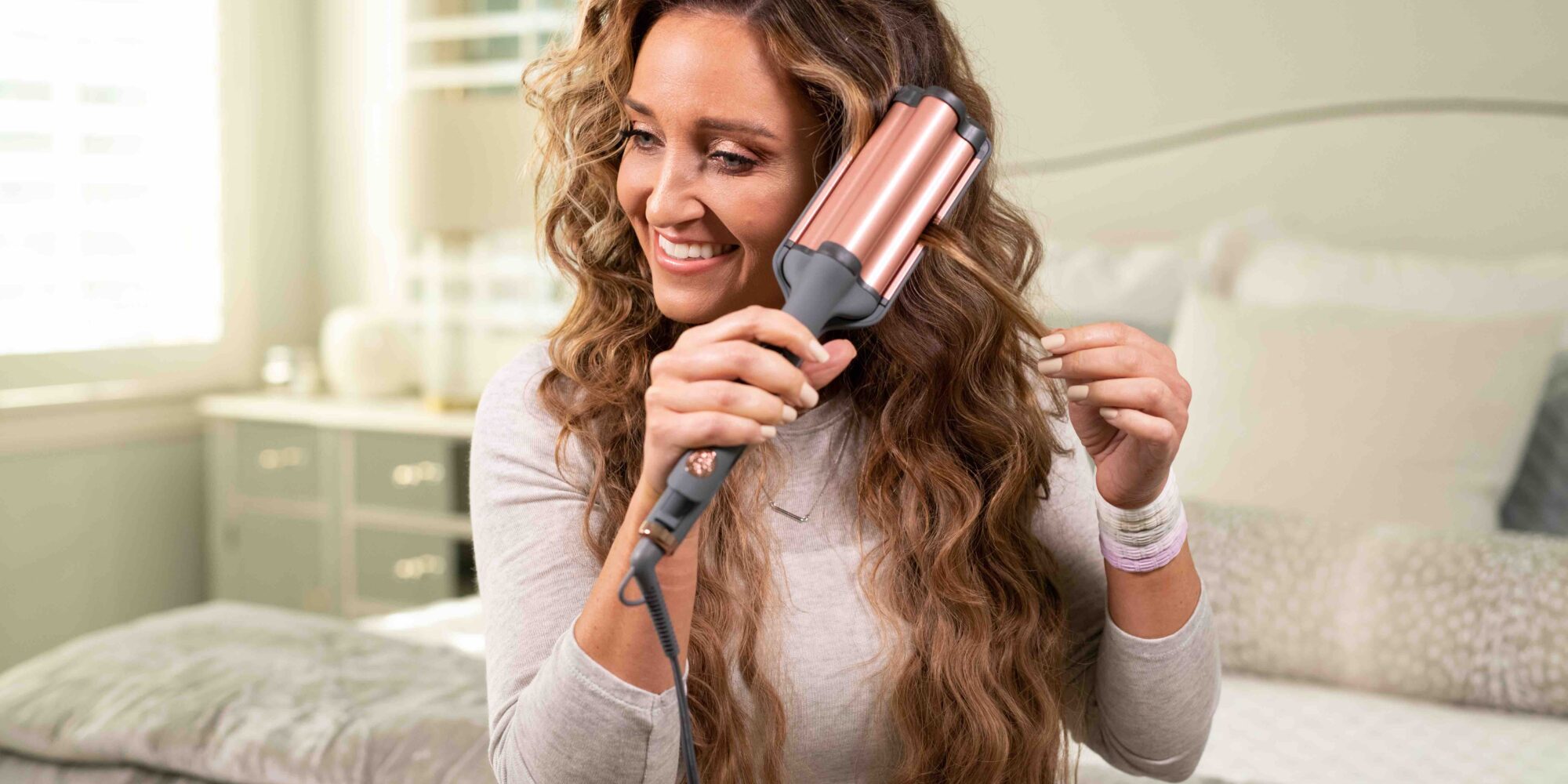 Hairitage By Mindy McKnight Brings New Hair Product Launches To Walmart
Walmart is building out its beauty partnership with Hairitage, a hair products brand by YouTuber Mindy McKnight and Maesa.
Industry sources estimate the brand could achieve retail sales of $75 million this year, up from roughly $30 million last year, not bad for a line that launched two months before the pandemic. Hairitage is an example of the type of lines Musab Balbale, VP and GM of beauty at Walmart, is looking to nurture as the massive chain ramps up its beauty selection, including with co-created brands. According to data from PriceSpider provided to PYMNTS, Walmart remained the national leader in health and beauty sales late last year, although Amazon was gaining on it with rapid growth.
"Walmart realizes beauty adds to baskets and is doubling down on innovations in beauty," says Megan Fay, VP of marketing and product development for haircare at Maesa, the Bain Capital-owned company that incubated Hairitage in conjunction with McKnight.
Hairitage debuted with 16 items at Walmart in January 2020 supported by in-store events such as braid bars. When the pandemic hit, the digital savvy Cute Girls Hairstyles founder McKnight, who has 5.63 million subscribers on YouTube and 1.4 million followers on Instagram, shifted to content activations in collaboration with Walmart's omnichannel team to keep interest and volume flowing. Case in point: A pre-recorded prom tutorial prompted an uptick in Hairitage's hairspray sales as people experimented at home.
Earlier this year, Hairitage doubled the stockkeeping count for its wet line, going deeper into products that cleanse, condition, hydrate, restore and style. The products are suited for all hair types from 1A to 4C. The range contains a heat protectant spray, scalp exfoliator and curl-enhancing foam. Hairitage's haircare items have naturally derived formulas that are free of sulfates, phthalates, parabens, gluten, aluminum, mineral oil, and are color-safe, vegan and cruelty-free. The haircare products are priced at $7.94. The liquid products are in 4,500 doors at Walmart and on its website.
This month, Hairitage is expanding into new categories with 33 more SKUs such as hot tools, brushes, combs and hair accessories. Many are inspired by McKnight's needs. She has six children, including two adopted children with textured hair. Among the products are a magnet to hold bobby pins, satin pillowcase, hair towel to remove excess water from tresses and deep waver called Catch the Wave.
"Walmart realizes beauty adds to baskets and is doubling down on innovations in beauty."
Walmart is ensuring the products will be visible. A four-foot dedicated inline Hairitage planogram will be in around 850 Walmart stores. There will also be a touch-and-play area to experience the products, an usual presentation for a mass retailer. The tools will be sold in 3,200-plus stores inline. Fay says, "Walmart is really making the brand a destination."
Maesa says McKnight's secret weapon is a personal connection with her followers. Direct messages she receives help her to know when it's time to explore an ingredient or product. For instance, apple cider vinegar and rice water are trending in conversations, and the brand is leaning into those ingredients. "If she is hearing demand, we think it will sell, and Maesa can react fast," says Fay. "Her inbox is our insight."
Haircare has been somewhat of an enigma amid the pandemic. "People found they could get away with washing their hair less often," says Larissa Jensen, VP and beauty industry advisor at The NPD Group. Shampoo sales, per consumer goods insights firm IRI, were flat throughout most of 2020. In contrast, product categories like conditioning hair masks, hair color and hair accessories showed spikes. The latter generated a 3.2% jump in mass-market doors, IRI data for the 52 weeks ended Feb. 21 this year reveals.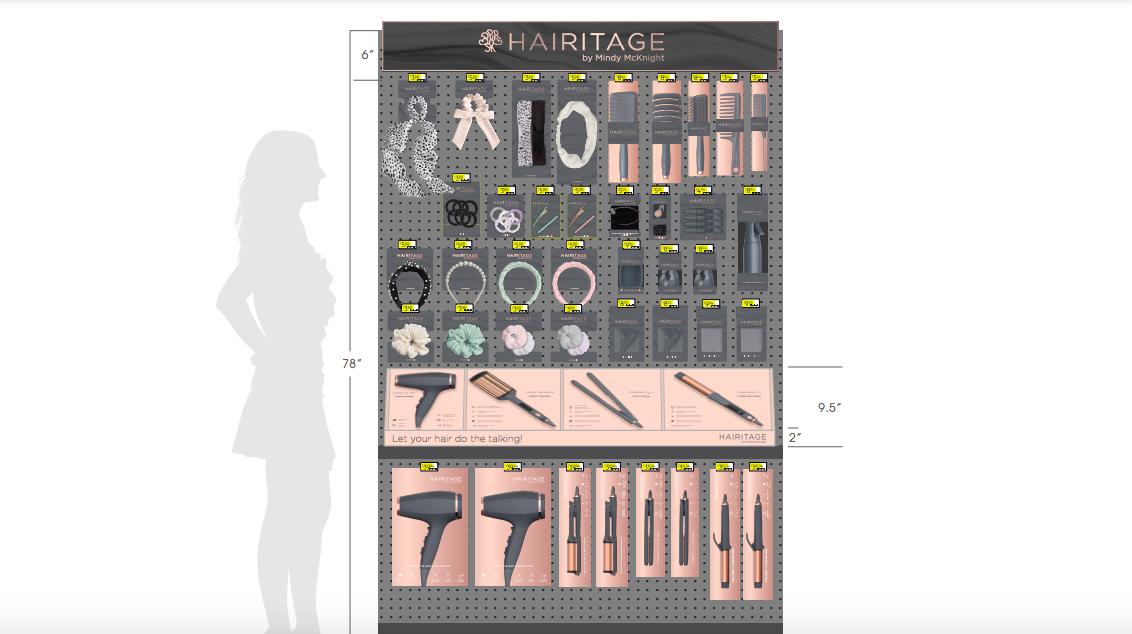 McKnight says the hair product categories that are performing well are due to people sprucing up for Zoom calls. She has a knack for sensing shifts in haircare habits that mirror sales trends. "People did not use as many styling products, but they used conditioning treatments," she says of pandemic haircare habits. "I think we will see more of that, but we will also see stylers pick back up." The haircare industry will benefit, she continues, from educated consumers who understand the "skinification" of hair. "Consumers are starting to know their type, the porosity of their hair and if their hair loves protein or not," explains McKnight.
Target, Sephora, Boots and Ulta Beauty are trailblazers in exclusive lines. Sephora and Ulta Beauty have in-house product ranges, and Kendo, a beauty brand incubator owned by Sephora parent company LVMH Moët Hennessy Louis Vuitton, feeds brands like Fenty Beauty and Marc Jacobs Beauty into Sephora stores. Boots has cultivated the skincare brand No7, and Target has been attracting direct-to-consumer brands like haircare specialist Function of Beauty and grooming brand Harry's to make its beauty and grooming selection relevant to younger shoppers. Target's exclusive brand roster currently features Mix:Bar, Sonia Kashuk and Anomaly, a brand developed with actress-producer Priyanka Chopra Jonas and Maesa.
Walmart has been catching up. It pushed into the exclusive beauty business in a big way with the introduction of Flower Beauty in 2013. The brand has since spread to other retailers. Today, Walmart sells Found beauty and Earth to Skin exclusively. When Dax Shepard and Kristin Bell wanted to launch a baby line, they handpicked Walmart for the rollout of Hello Bello.