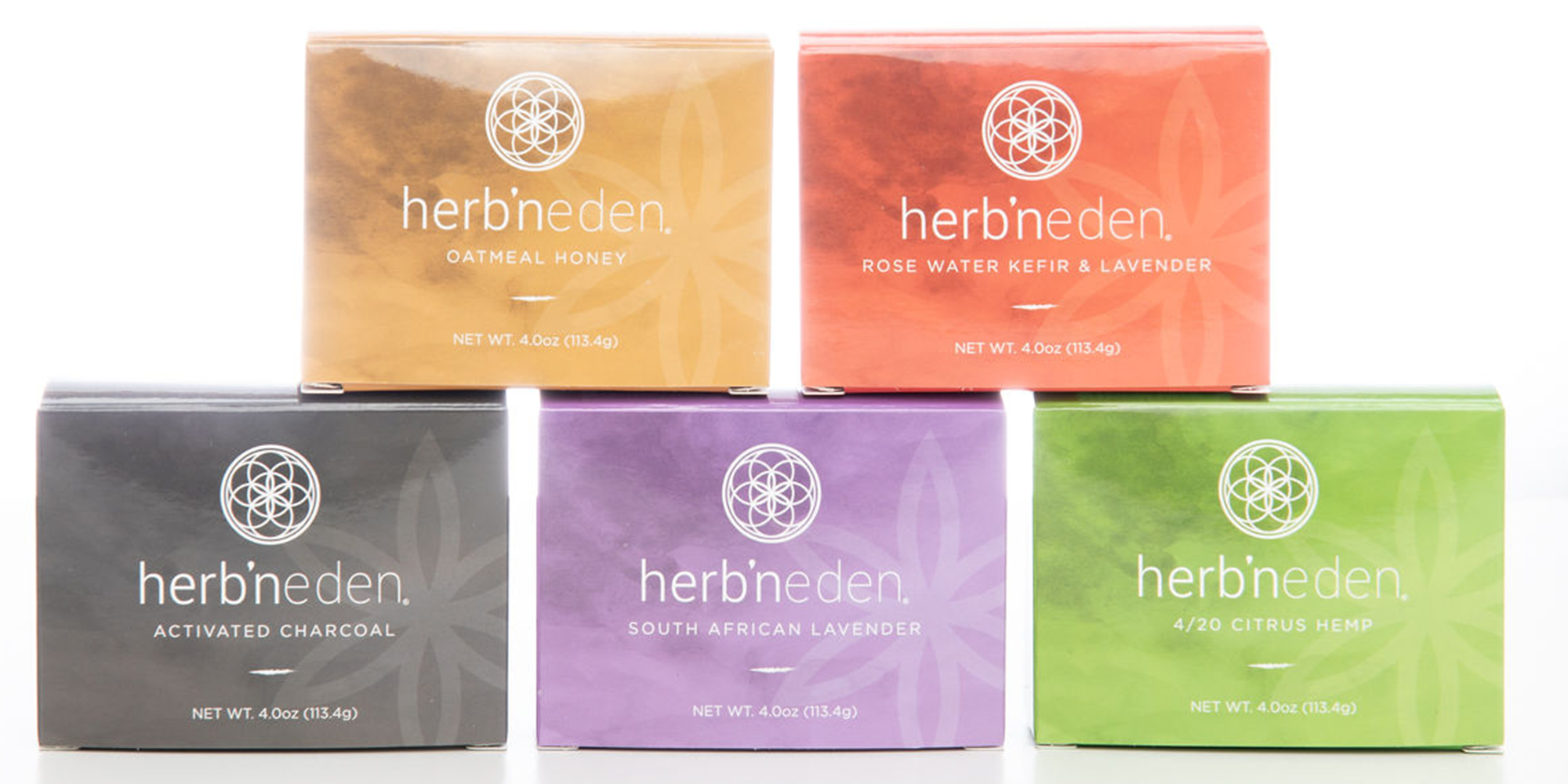 This Brand Generated $2.6M In Sales Last Year While Sticking To Small-Batch Manufacturing
When Terran Lewis was a student at Georgia State University, she saw a flier advertising a farming internship at Atlanta's Urban Sprout Farms that would ultimately put her on the path to founding Herb'n Eden, a rapidly growing line of natural soaps, skincare and bath products she runs with her husband Quinton.
Terran took a screenshot of the flier for Quinton, who had a longstanding interest in gardening. "He was the only person who responded to that flier," she laughs. Meanwhile, she says, "I was in the restaurant industry, and I was stressed out from school and serving." For some relaxation, Quinton suggested that Terran join him on his trips to the farm, and she started doing so regularly in 2011.
"The internship was a way for us to just get away from our everyday life. It was very peaceful, learning to grow plants," says Terran. "Farming exposes you to so many different things." In particular, the exposure to the medicinal benefits of plants "really sparked my interest in the fact that herbs can heal and balance out the body," she says.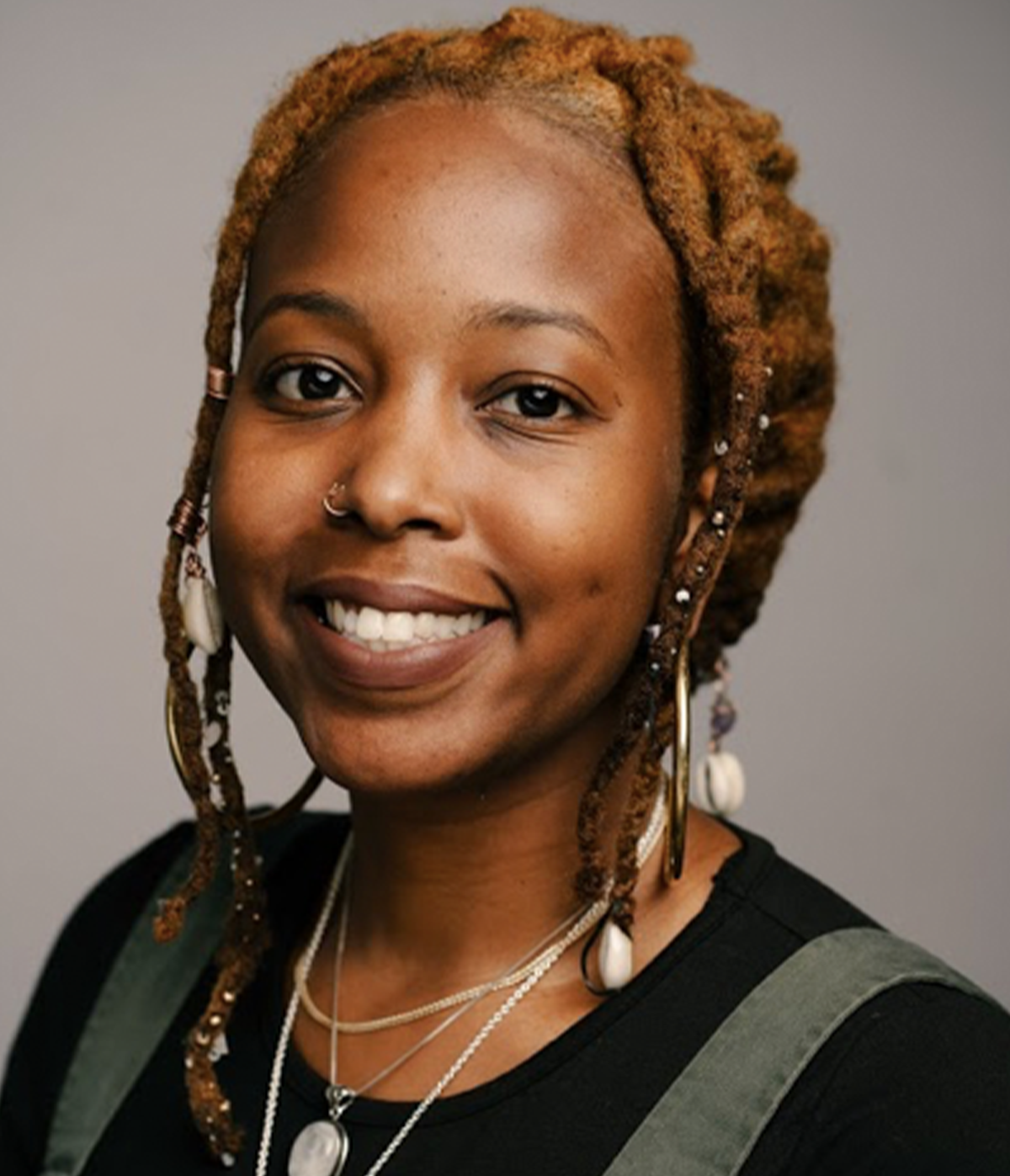 After interning at the farm for about three years, the Lewises began selling its plants at farmers' markets. "I was like, 'I want to learn a skill so I can come to the market and sell things as well,'" says Terran. "I just got into that whole world of seeing people selling homemade goods. I'd started to learn the value of skills and of being part of a community."
To sharpen her skills, Terran picked up a book on crafts that offered instruction on everything from masonry to jewelry making. The pages on botanical soap-making leapt out at her. After making her first bar of lavender soap using a melt-and-pour base, Terran recalls it occurred to her that "herbs and essential oils can go in soap." She says, "I just remember this connection happening: Herbs are good for you, and you can take a shower every day and incorporate herbs."
"It was just the two of us for the longest time, making soap in my in-laws' garage."
Terran posted a photo of her handmade soap on Facebook, and friends chimed in to ask for bars of their own. "Quinton was already business-minded," she says. "He was like, 'You should make this a business. You should learn how to make the soap from scratch.'" And she did using Google searches and an $80 soap-making kit as her teachers.
With a few racks of handmade, plant-based soaps in her inventory, Terran ventured out to sell her products at church in 2015. "We would go to the congregation every Saturday and, at the end of the services, we set up tables," she says. "At first, I was just accepting cash and then, at some point, I got a Square account. That was my start of doing e-commerce."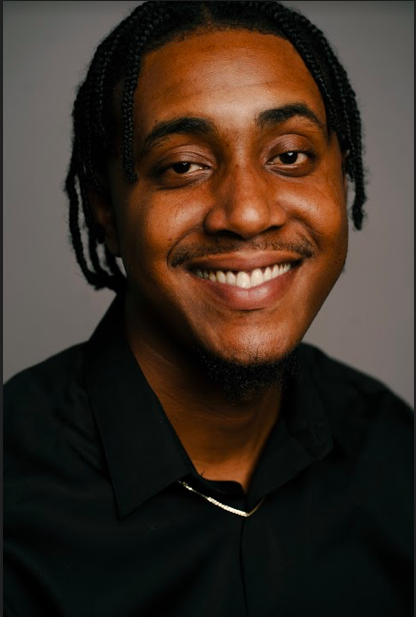 Terran still kept her restaurant job, but she started selling her soaps at weekly farmers' markets as well as at church. Juggling the restaurant job and the brand became too much to handle, though, and she left her job to focus on the brand. Shortly thereafter, Quinton dropped his other marketing projects to concentrate full-time on social-media marketing, business development and production for Herb'n Eden, which officially launched in 2016.
"It was just the two of us for the longest time, making soap in my in-laws' garage," says Terran. "Though I do have a little sister who would spend every summer with us. She came along as free labor." By 2019, the Lewises opened a brick-and-mortar shop in Douglasville, Ga., and hired three employees to help with production and fulfillment. Then, the pandemic hit.
"We just want to take over the bathroom."
With consumers scrambling to stock up on soap, Terran says, "The demand was over our production." Before long, Herb'n Eden had wrangled a team of 30 employees to keep up with demand, but that demand just continued to increase. In 2020, the brand initiated social media advertising, which attracted new customers through Facebook. "Also, with the killing of George Floyd, people wanted to support Black-owned businesses," says Quinton.
Herb'n Eden's ads contained videos featuring the Lewises and the brand's story. "We invest a lot into content marketing," says Quinton. "That's us building our brand. We really feel like video is the cream-of-the-crop content that will give you the most results." Herb'n Eden' brand has an active YouTube account, too, that has drawn 7,700 subscribers. It's exploring influencer marketing and potential brand ambassadors as it round outs its marketing plan.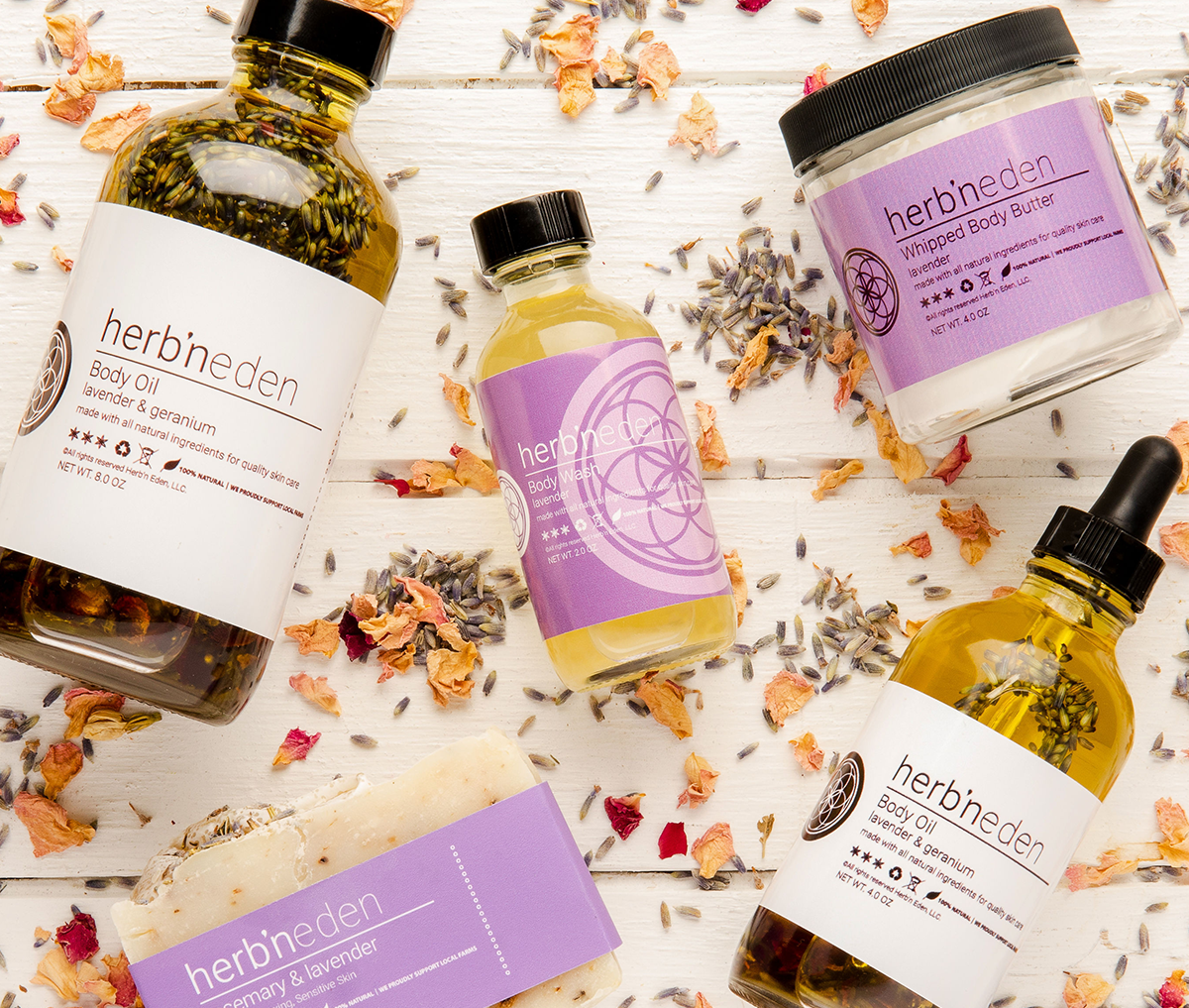 "Facebook is still a good place to get new people introduced to the brand," says Quinton. "But YouTube is the place to tell our story, continue building the brand and put out some really good content—original content at that."
In 2019, Herb'n Eden generated $263,000 in revenues. In 2020, it reached $2.6 million in sales in 2020 and, this year, it's goal is to cross $5 million in sales. The growth hasn't changed the Lewises' commitment to producing their brand's products in-house.
"We really want to be disruptors in this space."
"As we continue to scale, we've had people ask us how we can stay true to a small-batch process," says Terran. "I've just grown out the soap-making team. We have five to six people on the team now. All of these people still work with their hands and make the soap from scratch, but they just work together as a team. The process has been scaled out a lot from when it was just me and Quinton making soaps."
Quinton estimates Herb'n Eden is currently able to produce about 5,000 bars of soap a day, but he's trying to make the process even more efficient. "Production has always been our bottleneck because we are producing the line. A lot of brands within our niche have outsourced production, and I'm not saying that's a bad thing, but that's another thing that separates us," he says.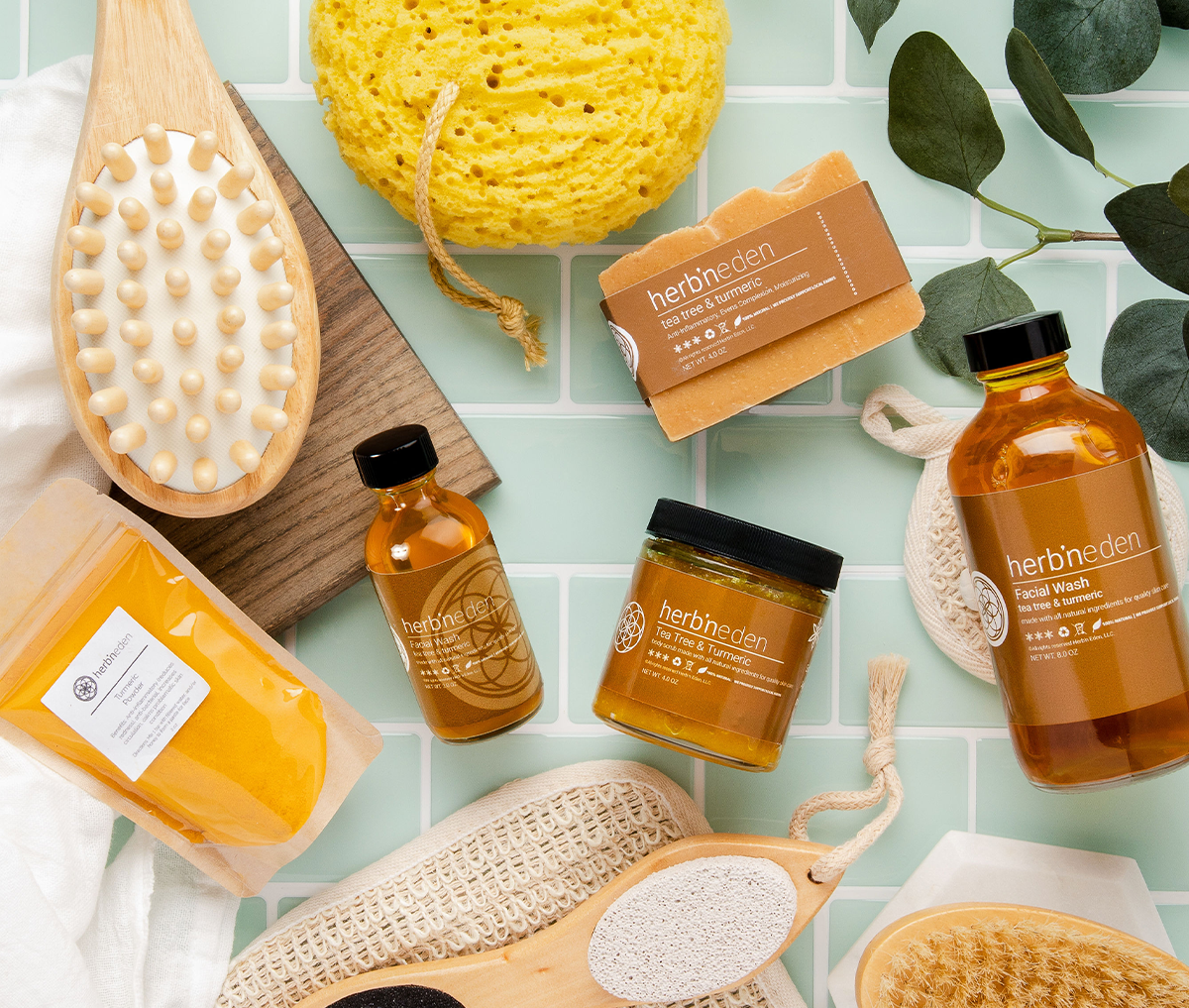 Today, the brand's products are only available at its brick-and-mortar store and direct-to-consumer channel. Though the brand doesn't have outside investment at the moment, the Lewises been approached by potential investors. "They really liked the fact that we own our production," says Quinton.
Herb'n Eden is developing new scents for its soaps and upgrading its deodorant, among several products within its assortment. Someday, the Lewises hope to create baby care items and products for athletes. "We just want to take over the bathroom," says Terran. Quinton adds, "We really want to be disruptors in this space. We know that Dove has a lot of the market share. We're not anywhere near that yet, but we want to make some noise."