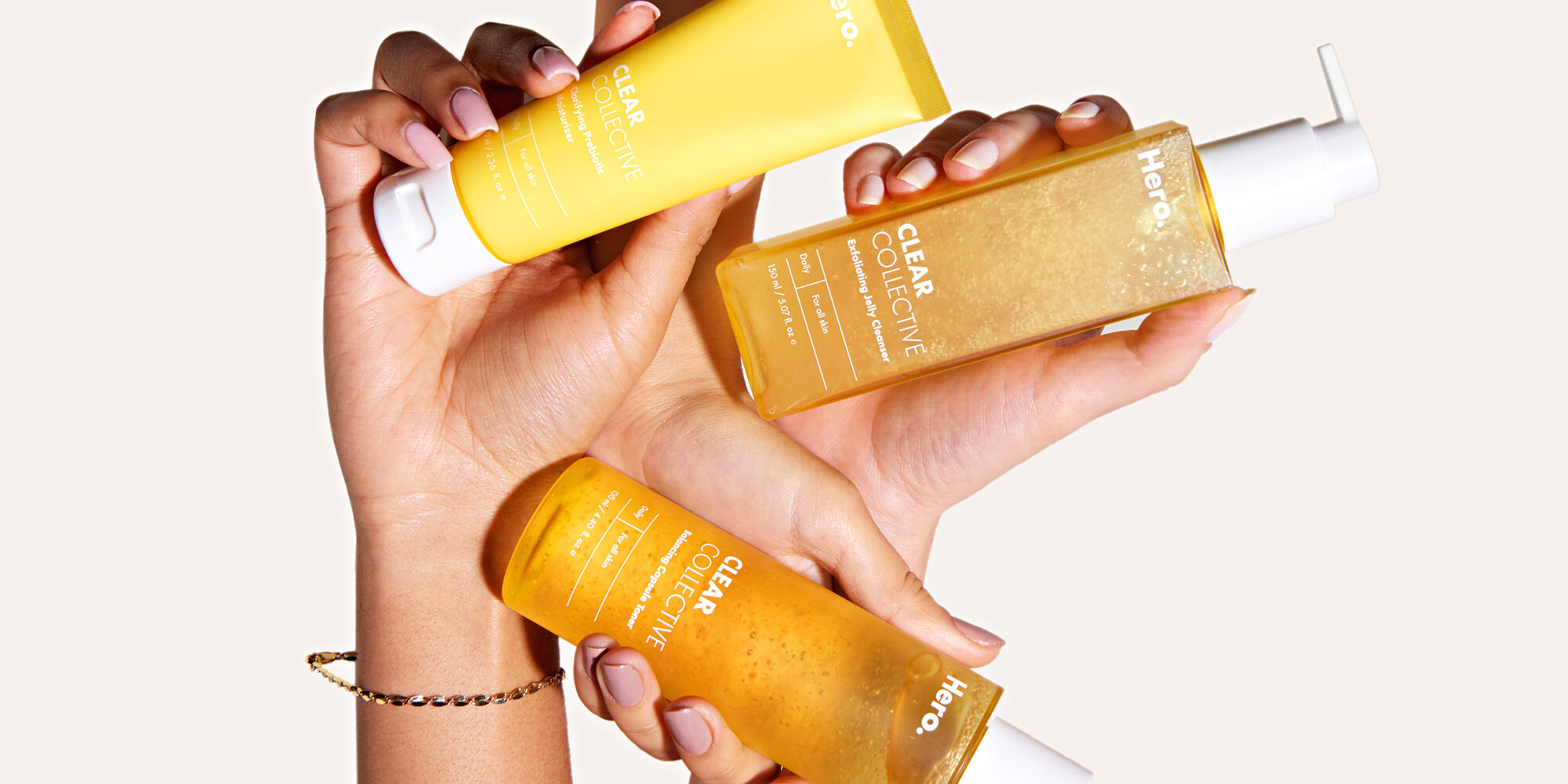 Hero Cosmetics Co-Founder Ju Rhyu Shares Lessons Learned From Her Brand's First Capital Raise
Ju Rhyu, who recently closed her acne care brand Hero Cosmetics' first round of funding, wants other founders to know the rumors about fundraising are absolutely true. 
"I had heard often that, 'Fundraising is a full-time job,' and, yeah, it is very, very time-intensive," she says.
Rhyu founded Hero in 2017 with Dwight Lee and Andrew Lee, and ushered the brand on an impressive trajectory since launching it on Amazon with one product, Mighty Patch pimple treatment patches.
In 2019, Hero entered over 1,500 Target doors. Today, the brand is sold in more than 8,000 retail doors nationwide, including at Ulta Beauty, CVS, Anthropologie and Urban Outfitters. Hero's sales growth exceeded 300% in 2020, and it's on course to surpass $80 million in revenues this year. 
Rhyu, Lee and Lee guided Hero through its formative years without any outside capital. They chose to raise institutional money now to scale the brand and turn to a strategic partner to offer direction as well as cash as they do so.

Hero chose

Aria Growth Partners

, a new private equity firm,

as its investor. While terms of the deal weren't revealed, the firm looks to invest between $5 million and $25 million for minority stakes

 in growth-stage consumer brands. 
Beauty Independent spoke to Rhyu about the process of pursuing and securing funding: preparation, the biggest benefits of investment beyond the boost to Hero's bank account, and lessons learned along the way.
The Decision To Fundraise
Hero, a profitable company, didn't need external funds to survive. "There was always a debate, do we do it or not?" says Rhyu. "Starting in 2020, it was pretty clear that we were going to want people who could help us scale, help us see around the corner, anticipate things in advance." Hero started the fundraising process in February 2020 right before COVID-19 sent much of the world into lockdown, but ultimately delayed the raise until this month. Once Aria was in Hero's orbit, the deal was executed swiftly. "Aria was one of our top choices," says Rhyu. "Those conversations progressed, and we thought, 'This is the right time, this is the right investor.'"
The Choice of Private Equity
During the fundraising process, Hero met with both venture capital and private equity firms, but concluded early on that venture capital wasn't the right path for it. "Their return expectations are very significant, and I knew that, in personal care and CPG, they're not realistic in my opinion, maybe in tech," says Rhyu. "I heard everything from 2X to 3X to 10X and, anyone who was north of 5X, I just knew they wouldn't be the right fit. I don't really know anyone that can get that kind of multiple in the category that we're in."
Rhyu stresses it's crucial for Hero to "be able to stand on its own two feet." VCs can focus on rapid growth at the expense of profitability, then look for sizable returns down the road. "I didn't want to build a business where it'd be a big money pit, and we just kept throwing money at it to solve problems," says Rhyu. "Growth equity seemed like a better fit because the return expectations were more within the realm of reality I felt."
Rhyu also was able to make the VC versus PE distinction by taking as many investor meetings as possible overall. "My approach was always to say yes to inbound emails or requests, just because you never know what can happen with them. I think we're definitely an example of that."
The importance of Organization
On top of a polished pitch deck, Hero put together projections. Once a brand progresses to the due diligence stage with investors, there will be incoming requests for paperwork—and lots of it. "They definitely request a lot of details," says Rhyu. "We were pretty buttoned-up, but we definitely weren't perfect. They would want every contract you've ever signed, every NDA that's ever been signed, a full list of all your employees and all their employment agreements. They would want a full list of all your trademarks and they want to dig into your financials."
Rhyu admits the process of nailing all the items down would have been easier if Hero had kept documents organized in folders. She says, "Having to track people down and ask for the countersigned agreement or to search through emails because we know that there were emails, but we just didn't save it in a folder, was very time-consuming."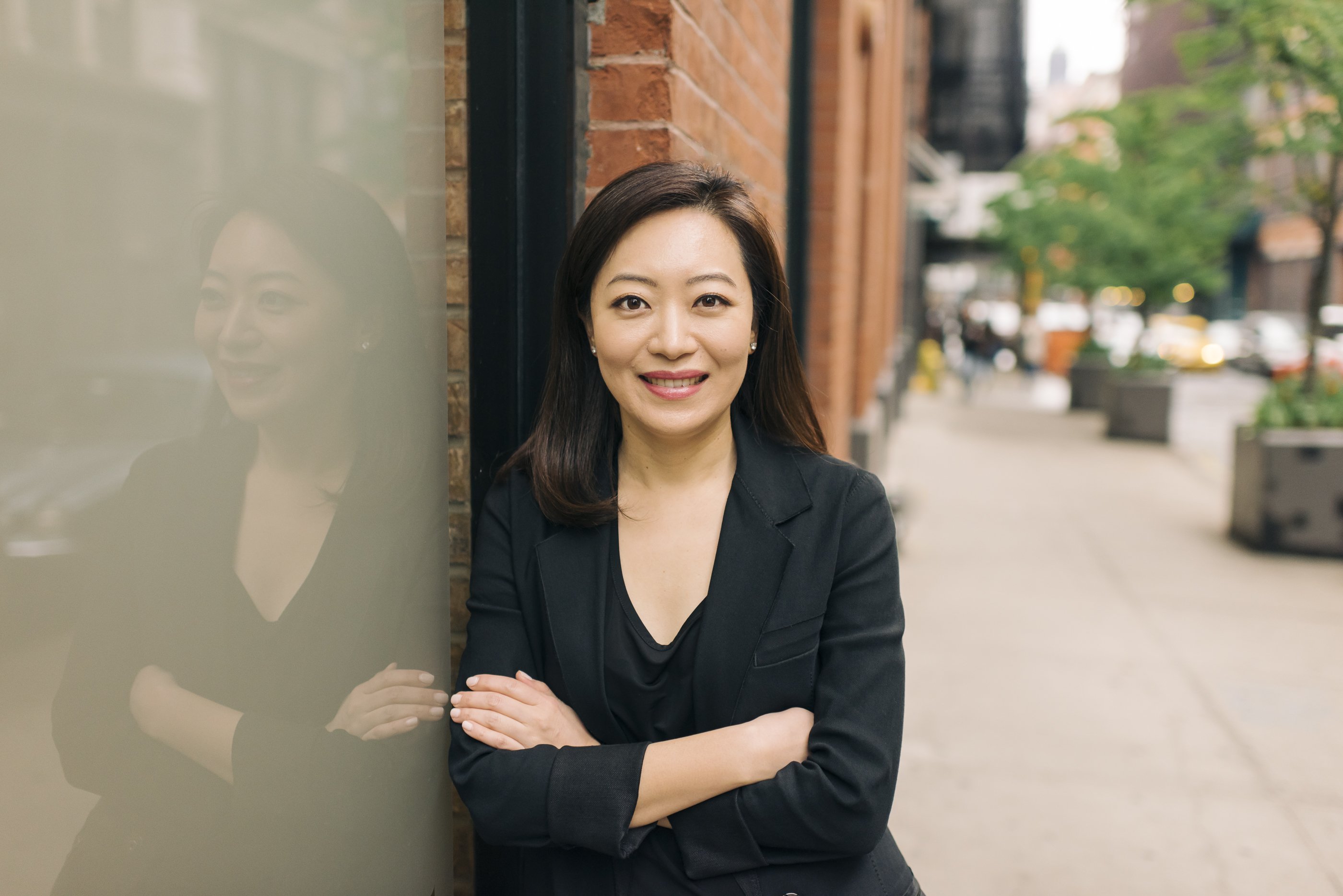 The assistance of a Banker
Embarking on Hero's first raise, Rhyu didn't know what to expect. She's glad she hired a banker, Michael Toure of Toure Capital, to assist her with it. "He was really invaluable in terms of project management, making sure everyone was working on what they were supposed to work on and delivering that forward," says Rhyu. "He made sure everyone was on task, and knew what the deliverables were and when they were due. He made the process move forward. Otherwise, I could see how a 45-or 60-day due diligence period could easily turn into 90 days." She notes Toure advocated for Hero in the fundraising process, and helped the brand understand Aria's point of view on aspects of the deal and the trade-offs that he thought Hero might have to make to get the deal done. 
The business advantages of seeking capital
Investors asked Hero for plenty of items it didn't have prepared, and they mostly were gracious about Hero not having them ASAP. As the brand went through the process, it identified gaps in its operations that could cause issues in the future. "They could tell us what we're missing in order to professionalize our company," says Rhyu. "We have a list of those things that we're actively working on right now." For example, she mentions protocols to respond to customers with adverse reactions. Rhyu says, "I learned a lot through this process of things that we weren't doing that we were supposed to do. That's a good thing."
The pitch on zoom 
Rhyu estimates she met with 20 investors via Zoom. She asserts enthusiasm is key to relaying a brand's promise through the screen. "If you're a founder and you're generally enthusiastic about what you're building, that will naturally show and convey itself, and that's really important because that's what they're looking for," she instructs. "They're looking for founders who really have a passion for what they're doing and have a clear vision forward. So, the more that you can communicate that succinctly and convey your passion over Zoom, the better."
The Many Positives Of Investor Backing
While the cash infusion Hero received is the main reason for the brand's partnership with Aria, Rhyu has discovered other positive effects from sealing the brand's investment deal. A major one is legitimacy. "Since the announcement went out, I've been getting a lot of people who suddenly want to like talk to me or catch up," says Rhyu. "I do think being investor backed gives you a certain legitimacy in the marketplace. I do feel like I can operate more aggressively and do things that maybe I didn't feel like I could before."
Rhyu believes top talent is be more likely to consider working at a company with institutional capital behind it. She says, "I now can operate more aggressively and lean into things that I couldn't afford before. With marketing, I have more confidence to make bigger bets." Rhyu also says her network has expanded exponentially, opening up opportunities for Hero. She details, "I can tap into my investors' network, and they are very well connected. They're helping with certain hires, with banking relationships, that's really nice."