All Some Consumers Want For Christmas Is Self-Care And Compassion
Making merry through mindful gifting.
Three years ago, Aromatherapy Associates global CEO and chair Tracey Woodward and her two kids decided it was better to support a local organization than pour money into Christmas gifts for each other.
"How much do we need? We've got enough," she says. "We would rather make a donation to someone or something else because we really don't need anything."
Woodward isn't alone in pushing back against the hyper consumerism that characterizes the holidays. Individuals are increasing their charitable giving and an escalating number of them are spending on merchandise that's not merely disposable stocking stuffers. Beauty brands, especially those with purposes beyond just prettying, sense a change in shopping habits and are responding by developing gifts that imbue the holidays with meaning and presence as well as presents.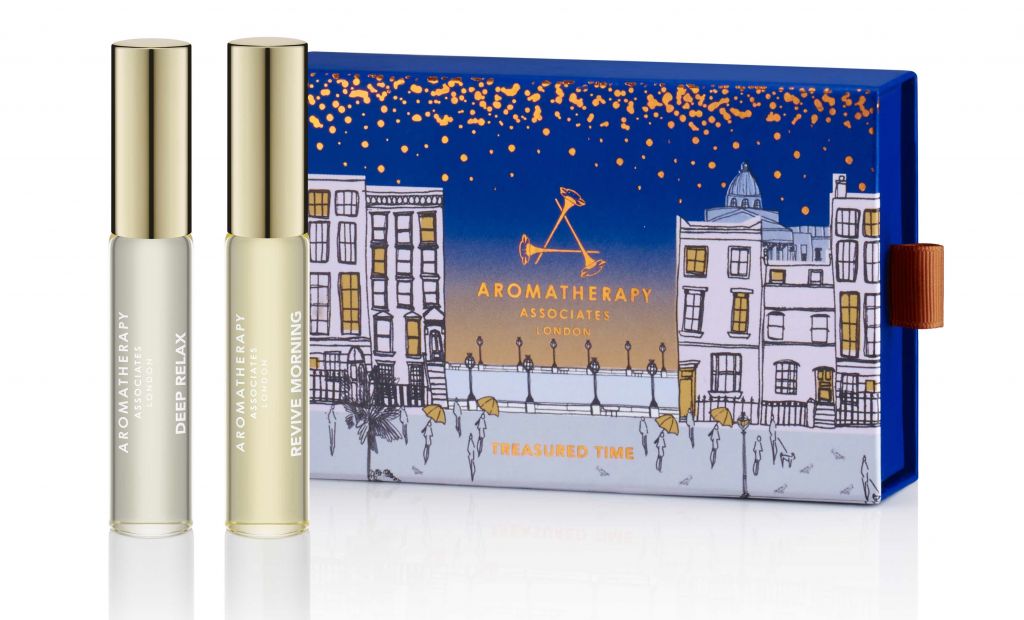 "People are over conspicuous consumption," declares Shel Pink, founder of SpaRitual and author of Slow Beauty: Rituals and Recipes to Nourish the Body and Feed the Soul. "There is this system that's telling us we have to purchase, and I think people are questioning that. They're wondering, 'Can I shop in a different way?' We want to be more grounded in our needs versus responding to what's being imposed."
Timed with the holidays, SpaRitual is releasing an Earl Grey suite of products that includes a body soufflé, oil salve and sugar scrub. The products were designed to nourish the mind, body and spirit, according to Pink. "It's about utilizing beauty products to make a connection to yourself and giving yourself an emotional benefit that's needed during the holidays," she says. "The Earl Grey collection is like a cozy cup of tea, and that's very comforting."
In a year in which it seemed like self-care, mindfulness, meditation and wellness transitioned from quirky to conventional, it's not surprising that brands that have embraced those concepts continue them as gifting kicks into high gear. During the holiday season, Aromatherapy Associates emphasizes self-care with popular items such as the Time to Sleep set, Treasured Time rollerball kit and Me Time bath and shower oil.
"We value our time when we give it to everybody else, but we never value it when we give it to ourselves, and that's wrong," says Woodward. "At Aromatherapy Associates, we believe self-care is healthcare. It's about making sure you are the best version of you, and listening to your anxiety and stress and making a step in the right direction to do something about it. This is a brand that's been around for 35 years, but this message has never been more meaningful than it is today."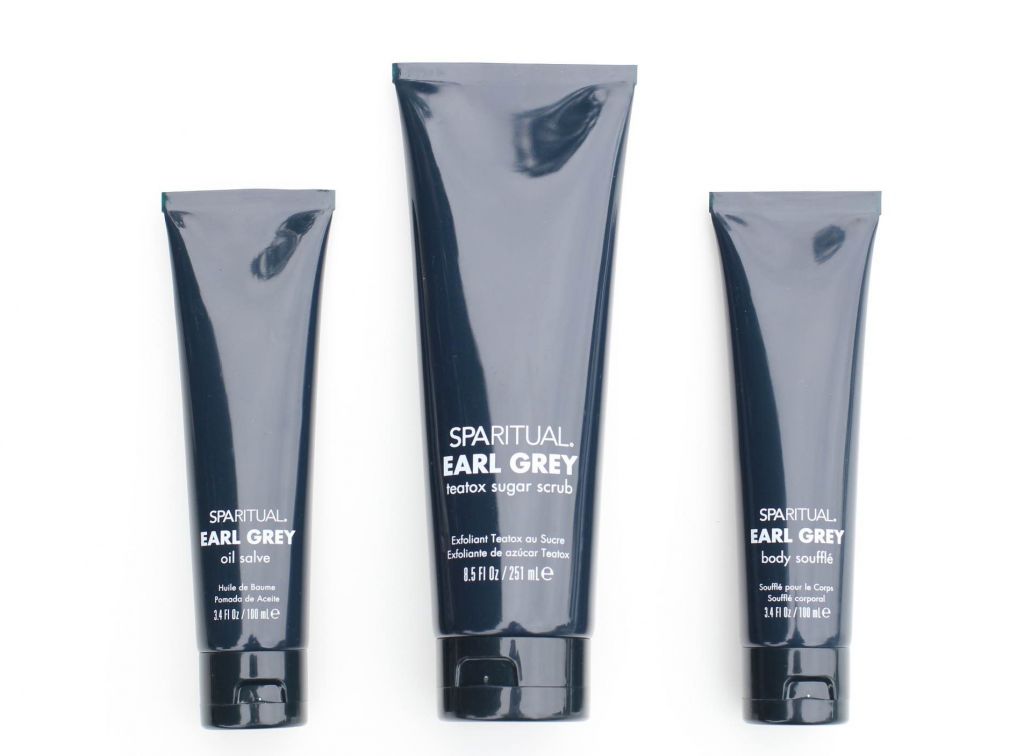 At the brand Lather, president and founder Emilie Davidson Hoyt explains key holiday merchandise is created in collaboration with local companies and to give back. Its Sweet as Honey Kit was put together with the honey brand Bloom and its Mindful Moments Meditation Kit was produced in partnership with Stop, Breathe & Think, a mindfulness and meditation app connected to the non-profit Tools for Peace.
Hoyt believes a gift striving to provide balance like the Mindful Moments Medication Kit is particularly significant at this moment. "It was a stressful year for everybody. It has been very difficult," she relays. "Around February and March, when we started to brainstorm for holiday, I said, 'I don't want to think about holiday. Who knows where we are going to be this holiday?' I was pretty dramatic. Someone told me, 'You should start meditating.' It came from that."
As collective disquiet spreads, life-affirming experiences have greater relevance than schlocky commodities. The Optimist Co. attempts to celebrate families and homes by asking customers to post pictures on Black Friday of their personal environments incorporating its natural products and tag them with #OptOptimism. In addition, the company is launching a natural soy wax candle this holiday season that backs the organization One Tree Planted.
Referring to Black Friday, Devin Donaldson, founder of The Optimist Co., says, "For us, it's a day with family and friends, board games and walks over shopping and crowds. We also take the day fully off. What started as a reaction to the intense pressure of consumerism of the holidays has shaped our mission as a company."
Donaldson is a proponent of moving away from endless clutter and the extraneous Christmas gifts that contribute to it. She has philosophical peers in brands and services promoting less-is-more approaches to shopping, notably Beauty Heroes and Lilah B. Cosmetics brand Lilah B. focuses on multipurpose options over the holidays. It's The Perfect Pair set contains a highlighter for lip, cheek and eyes, and an eye shadow quad that doubles as a brow powder and eye liner.
"Our premise is about being more mindful. We hone in on simplifying beauty routines for women who don't necessarily want an overabundance of products in their makeup bags," says Cheryl Yannotti Foland, founder and CEO of Lilah B. "Women don't have to buy 15 products to get a finished look, they just need two or three. That's very refreshing to them."
The drumbeat of holiday sales doesn't suit considered purchasing. Brands that endeavor to encourage measured consumer behavior are cautious about the sales propositions they make to not undermine their principles.
"In a season where you can't turn around without some advertisement screaming sale, sale, sale at you, we try to keep the conversation focused on what people really care about: quality, effectiveness, value and trust," says Cassandra Murphy, co-founder of Mindful Skincare. She continues, "For some, price will always be the bottom line, but I think there is a growing market of people who are more deliberate about what they buy. People are starting to care more about what goes into and on their own bodies, and what kind of impact the products they choose have on the planet. So, we try to offer a product that we stand behind, that meets that kind of growing need."
It's certainly tricky for brands to foster mindfulness and conscious consumerism while peddling products. Hoyt acknowledges that "brands that cross the line risk a consumer backlash." She elaborates, "You are crossing over the line when you head into an area where you are really trying to monetize a lifestyle that's about being mindful and having less. It can be hypocritical."
Founders communicating holiday messages of mindful gifting and decluttering avoid being hypocritical if they practice what they preach in their family traditions. Donaldson gives her daughter activity subscription boxes and trips. "There are so many gift ideas that can be consumed – those fun cooking box subscriptions, experiences [and] cleaning products that you enjoy – and that don't have to be kept on your shelf for the next 10 years," she says, noting, "This [decluttering] shift gets us back to what we truly want, more time with those we love, help and ease during our busy lives."
Yannotti Foland's personal and professional motto is quantity over quality. "People are being more thoughtful around what they are purchasing, why and how much," she says. "It's not about having 20 gifts under the tree. It's about having one gift that is very thoughtful and means more than having 20 gifts."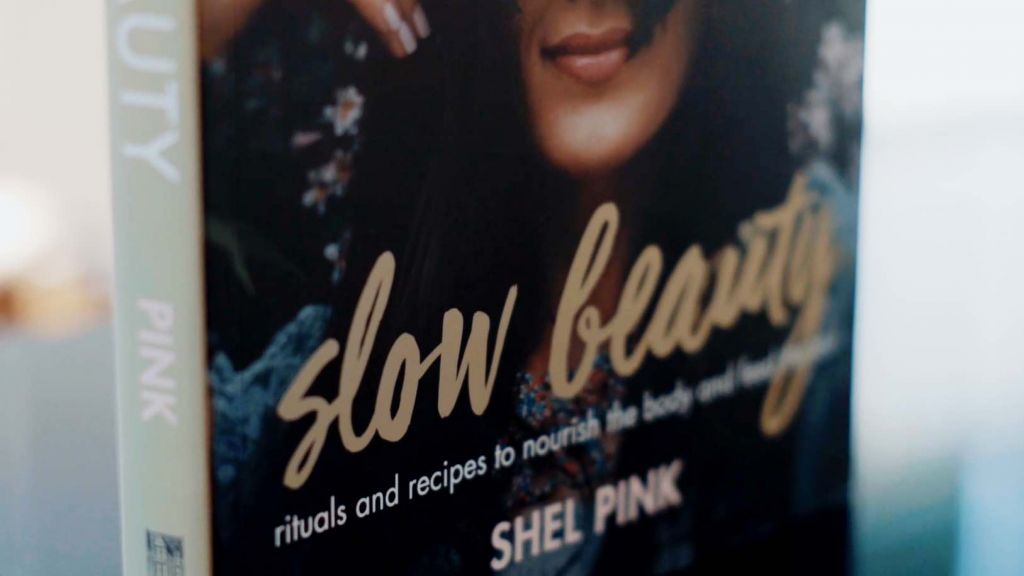 TAKEAWAYS
In reaction to hyper consumerism over the holidays, some consumers are practicing more mindful gifting and giving back to causes that are important to them. Charitable giving has been climbing annually in this country, and the holiday period is the high season for donations.
Self-care, meditation, mindfulness and wellness have been ubiquitous beauty buzzwords this year. They aren't going away over the holiday season as brands package their gift merchandise with those concepts in mind.
The last few months have been a trying period as Americans cope with hurricanes, shootings, fires and political strife. In light of the turbulent times, gifts that imbue the holidays with meaning may have heightened relevance.
Brands that promote mindfulness and decluttering while peddling products risk seeming disingenuous. They must embody those ideas in practice and not just in marketing messages to steer clear of consumer backlashes.