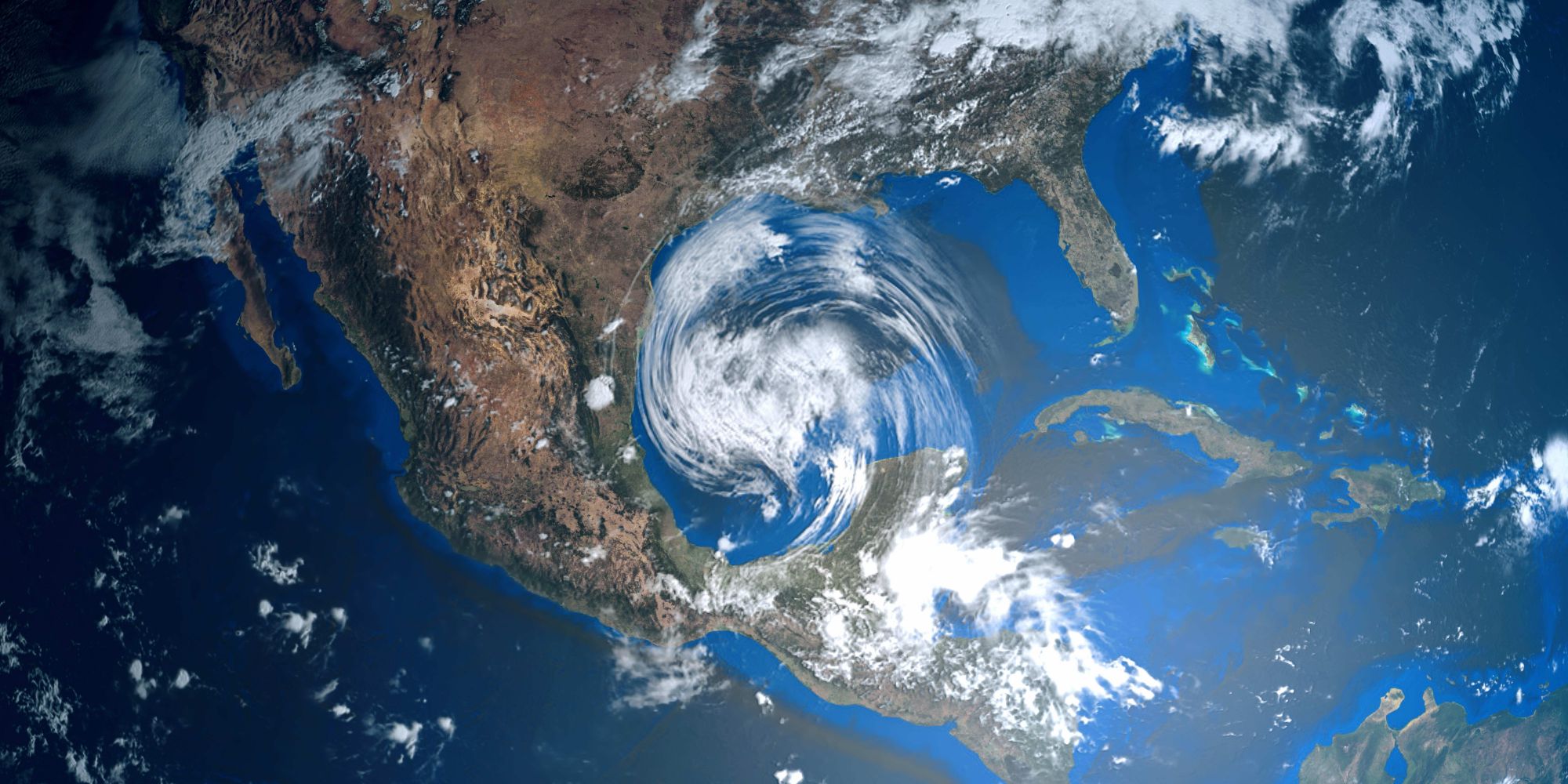 Houston Beauty Community Takes Stock Of Hurricane Harvey's Personal And Professional Toll
Hurricane Harvey's high winds, pounding rain and the resultant torrential flooding have wreaked havoc on populous cities in Texas, particularly Corpus Christi and Houston, killing 10 people, injuring countless others, and sweeping commercial buildings and homes in its wake.
The beauty industry hasn't been spared from Harvey's wrath. Beauty Independent checked in with founders and executives at several Houston-based beauty brands Monday, including Drunk Elephant, Beneath Your Mask, Source Vitál Apothecary, PRODjin and blendSMART, to gauge the impact of the storm on their businesses, their wellbeing and the long-term prospects for Houston as it transitions into recovery.
Holed up in a hotel for four days, Drunk Elephant founder Tiffany Masterson was one of three people from the brand's seven-person team in Houston to remain in the city during the storm. Much of the Drunk Elephant's operations is handled in a larger office in Newport Beach, Calif., helping the brand function as Harvey, originally a Category 4 storm that's been downgraded to a Category 3, continued to inflict pain on Texas.
On a professional level, Masterson reports, "The only thing it really affects is we have incoming [product] packaging in the mail and sample formulas from the lab that aren't reaching us right now." On a personal level, her stepson and his wife were stranded on a roof for 12 hours, and have lost cars and a home. "It's devastating to people here," Masterson declares of the storm. Some 30 inches of rain has fallen on Houston since Thursday, and Harvey is predicted to dump 24 more inches.
Arriving in Houston on Friday after a trip to New York for Indie Beauty Expo, Dana Jackson, founder of Beneath Your Mask, was unprepared for Harvey. "I didn't stock up on food or anything. But I've been really fortunate and blessed. My immediate area is not flooded. However, everything is closed. My fiancé has been stuck on the other side of town by his job since yesterday morning," she relays.
For her brand, Jackson pointed to shipping stoppages as the biggest Harvey-caused challenge. She's not receiving supplies, ingredients and products. She planned to participate in an Australian beauty box, but may not be able to if she can't get samples to Australia by next week. With Harvey expected to persist throughout most of the week, Jackson says, "It could be a week before things are functioning again."
Lori Machiorlette, president of blendSmart, was highly concerned about the brand's inventory remaining dry at its fulfillment centers as Harvey pelted Houston. So far, that inventory has remained untouched. However, the fulfillment center had to halt shipments, which are scheduled to resume Tuesday. Machiorlette believes customers will cope with any delays.
"Our customers are wonderful and so supportive of what we are going through in Houston,"Machiorlette says. "As an indie brand, I think the customer has more empathy for our ups and downs in comparison to megabrands."
Source Vitál Apothecary sells products to spas across Texas, and Paul Colgin, CEO of the company, figures that its professional distribution business could take a hit due to spa closures and disruptions stemming from Harvey. "Professionals that we provide products to aren't going to be able to work for two to three weeks, and their spas have been damaged. It's too earlier to tell what that might mean. We are not hearing anything just yet," he says. "A big chunk of our business is the professional business, and we have significant business in Texas."
"Our customers are wonderful and so supportive of what we are going through in Houston," she says. "As an indie brand, I think the customer has more empathy for our ups and downs in comparison to megabrands."
The full ramifications of Harvey are unknown, but spas, salons and retailers may indeed suffer great consequences. The list is lengthy of those forced to shutter locations and estimates peg retail sales losses at $1 billion. Calls to the Houston units of Cedra Pharmacy, Bella Terra Mineral Cosmetics and Pampered & Twisted Natural Hair Boutique went unanswered as employees and customers ride out Harvey. More than 90 Walmart-owned stores, 35 Sears outlets, numerous locations of the likes of Target, Kroger, Home Depot and Lowe's, and the shopping center The Galleria were closed Monday.
As they assess the fallout from Harvey, beauty brand founders and executives are pondering deeper concerns than sales. "Times like this force me to be still and reflect a lot. As a new, small brand, I put so much pressure on myself to make every single investment make sense for me. I obsess over [trade show] booth design and meeting the right buyer, press, etc.," says Jackson. "Then I see families losing everything, and it puts everything into perspective."
Once Harvey finally ends, beauty brand founders expressed confidence that Houston will be on the mend. "Our outlook for Houston is bright, especially as Amazon prepares to open a fulfillment center here. We just are eager for the sun to shine," says Machiorlette. Masterson offers, "There's a lot of money here, a lot of strength and heart, and everybody is helping each other. It could make us stronger. That's just my attitude, and it could be the Houston attitude."