How Curie Is Breaking The Personal Care Product Pipeline Mold
Early in the life of the brand Curie, which debuted in 2018 with a single white tea-scented natural deodorant, a customer raved she wanted to rub the product all over her body. "Customers loved the scent. They wanted the scent in more than just the deodorant," says founder Sarah Moret. "That was a lightbulb moment for me to think about how I wanted to grow the brand."
Traditionally, brands beginning with deodorants fill out people's personal care routines: They generally go from deodorants to soaps, body washes and body lotions, and oral care isn't typically much of a stretch. Native and Schmidt's have largely followed that progression, heavily influenced by mass-market retailers and shoppers seeking replenishable commodities on customary chain-store shelves.
Curie is out to show a brand rooted in deodorant can be outside the product development box or, in its case, stick. "When you look at our brand in five years, it's going to have scent as the core experience," says Moret. "Most personal care brands today are positioned based on utility, and I think that's the biggest area we are doing things differently. Our approach is that personal care products should be more than just a utility."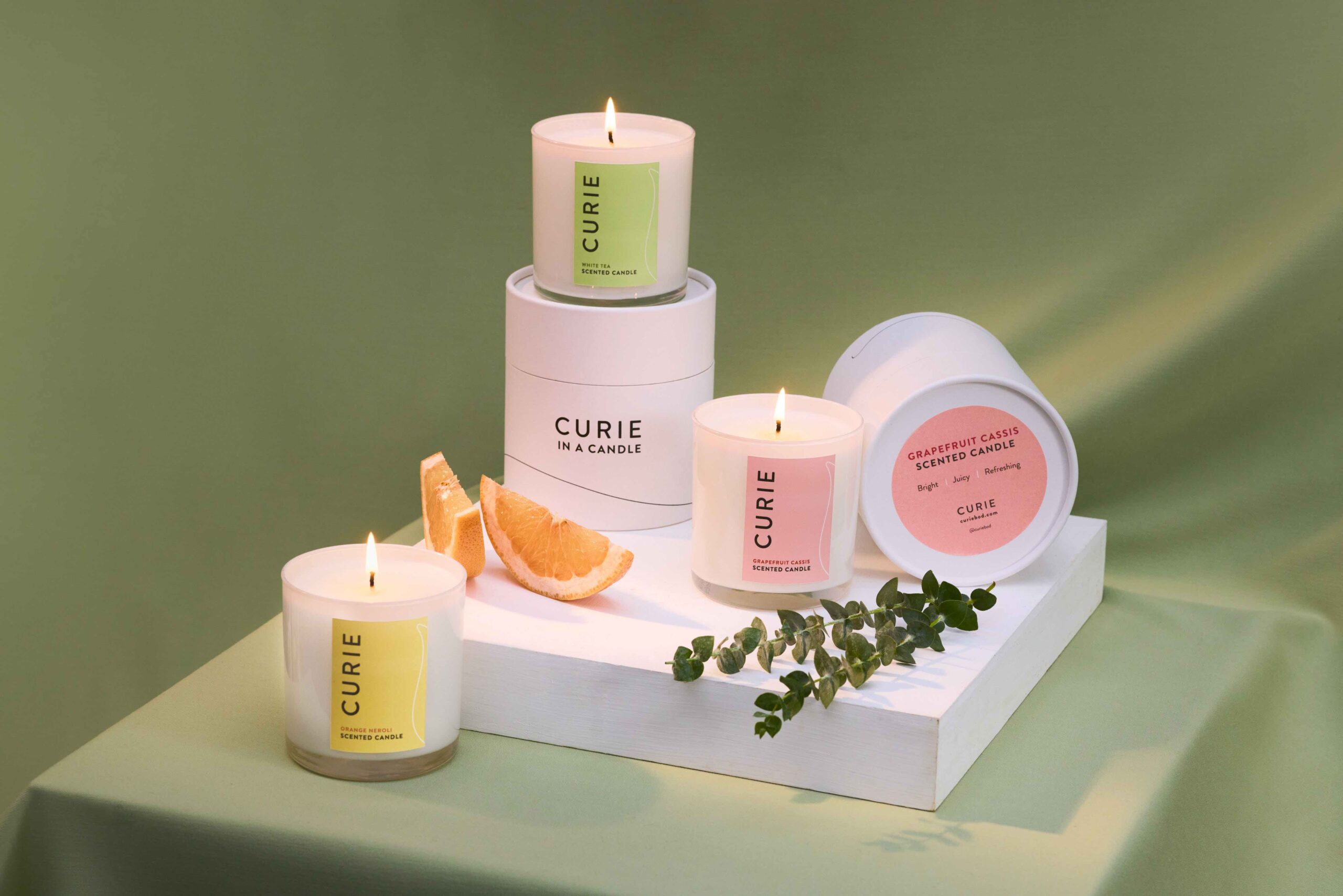 Curie's latest launch, a range of $32 candles it aptly calls Curie In A Candle featuring its original white tea fragrance along with orange neroli and grapefruit cassis, two scents it released with a refresh in 2019, epitomizes the brand following its customers' noses into new product categories. The trio of candles comes after the brand tested a limited-edition candle a year ago that sold out in a day. Curie isn't the only brand to use scent as a product motivator. As the publication Glossy has chronicled, haircare brands such as Ouai, Summer Fridays, Dae, Oribe and Moroccanoil have branched out from hair to fragrance products.
"There clearly was demand for candles, so that's why we launched them this month as a permanent product," says Moret. "Last year, we launched the limited-edition candle In October, a cozy time of the year in fall as people are starting to think about gifting. So, that was strategic in terms of when we decided to launch it, and people were really investing in their homes. I think we are still seeing that. It started with COVID, and it has carried into this year as people want to create nice environments because we are spending more time in our homes."
"Our approach is that personal care products should be more than just a utility."
Curie doesn't have an extremely speedy product development cycle on purpose. Moret shares that among her key learnings as a consumer packaged goods entrepreneur is that shortchanging product development is a mistake. "Product development is a very iterative process, and some of our products have taken months and almost a year to develop," she says. Curie is currently planning products for 2023.
Before committing to specific products, the brand invites opinions from its customers. Last month, for instance, it sent a survey to roughly 150 of its most loyal customers soliciting reactions to product concepts slated for 2022. "The purpose of the survey was to get the customers to prioritize them so we can prioritize them," explains Moret. In the past, Curie has dispersed samples for testing to 50 customers.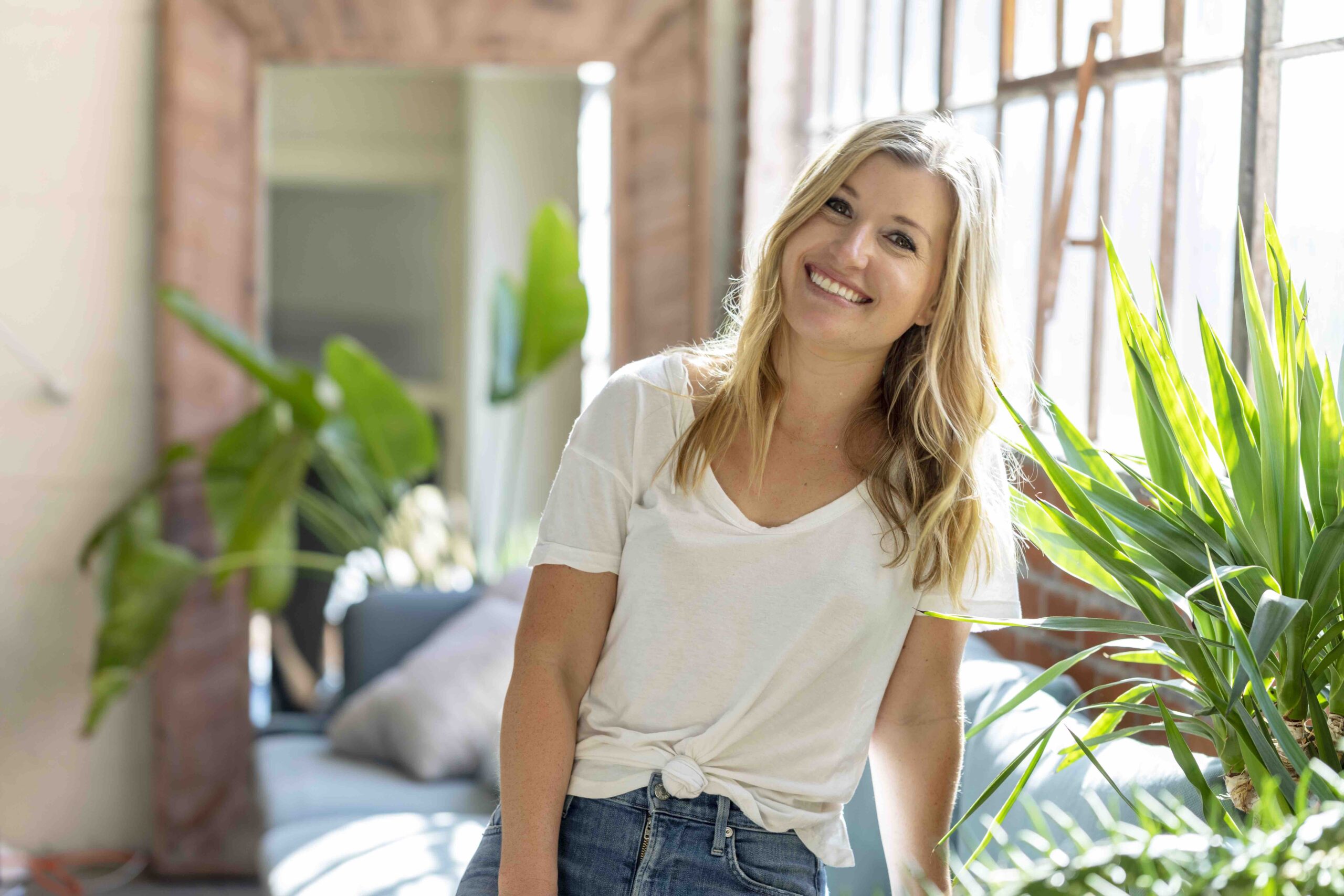 On top of its candles and deodorants, Curie's assortment spans Clay Detox Mask, Moisturizing Body Oil, Deodorant Spray and Hand Sanitizer. Prices run from $8 to $32. Driven by hand sanitizer, the brand's sales spiked 500% in 2020. It entered the retailers Nordstrom, Anthropologie and Bloomingdale's last year on the strength of the hand sanitizer. Moret touts it smells great while delivering hydration with ingredients like hyaluronic acid.
At the end of last year and the outset of this year, Moret reports hand sanitizer sales dwindled as deodorant sales rebounded. She emphasizes Curie has been able to retain customers it acquired via hand sanitizer despite the hand sanitizer rush fizzling. It's been able to retain retailers as well. Nordstrom, Anthropologie and Bloomingdale's have expanded their Curie selections beyond the hand sanitizer that initially drew them to the brand at a period last year during the pandemic's nascent stage characterized by panicked germ killing.
"People want to create nice environments because we are spending more time in our homes."
Curie is available at over 300 stores. For the retailers it's in with prestige positioning, Curie's non-utility oeuvre is important. Moret says, "We are creating formulas that are effective, but also scent and branding that feels luxurious enough that you want to keep them on your countertop and display them."
Post-hand sanitizer craze, Curie premiered on QVC in January with its deodorant and detox mask. "Deodorant wasn't a huge category for them, but we launched and did very well. We sold out our first time on air, a huge accomplishment personally and for the brand," says Moret. "We have continued to go on throughout the year. We've been on five times this year and continue to perform well. I think it's shown this is a growing category on QVC." By the third quarter of 2021, Curie's sales had already surpassed its 2020 figures.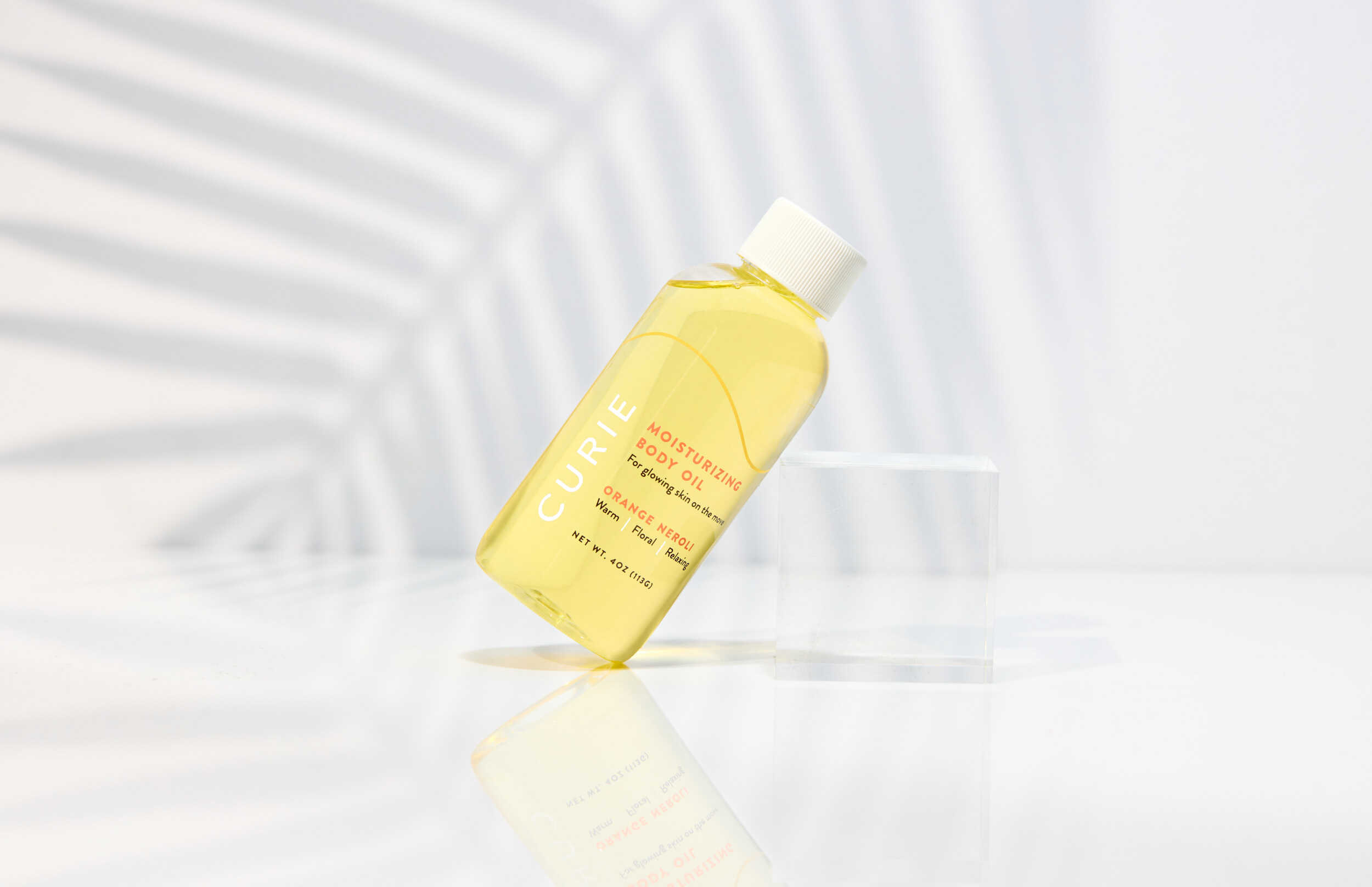 As Curie was getting underway, Moret, formerly an investment associate at Crosscut Ventures, and finance and operations manager at Formation 8, raised funds from friends, family members and seed-stage venture capital firm Precursor Ventures. Last year, Curie raised additional funding, although Moret declines to provide details. Curie is named for world-renowned physicist and chemist Marie Curie.
Reflecting on her road to building Curie, Moret believes its single-SKU inception was beneficial. "We didn't really have a huge budget for product development. It was from necessity, but, in hindsight, it was great for us because it let us really focus on that core product and customer. We got a year of feedback from customers and were able to brainstorm what's next, and that was actually a huge advantage versus coming out of the gate with a suite of five products that maybe wouldn't have all succeeded," she says. "It helped us stay lean and be really thoughtful about what new products we could launch."
Now, Curie is being focused and thoughtful about its distribution. Moret won't dismiss the possibility of Curie heading into the mass retail arena in the future, but stresses she's concentrating on deepening its ties to existing partners. "When I worked in venture capital, I saw so many brands chasing after new opportunities and not really nurturing the opportunities they had," she says. "I think that's a really common trap for growing brands is to spread yourself too thin. I've tried to stay diligent about that and try to take my own advice to not say yes to everything and really focus on the relationships that we have."