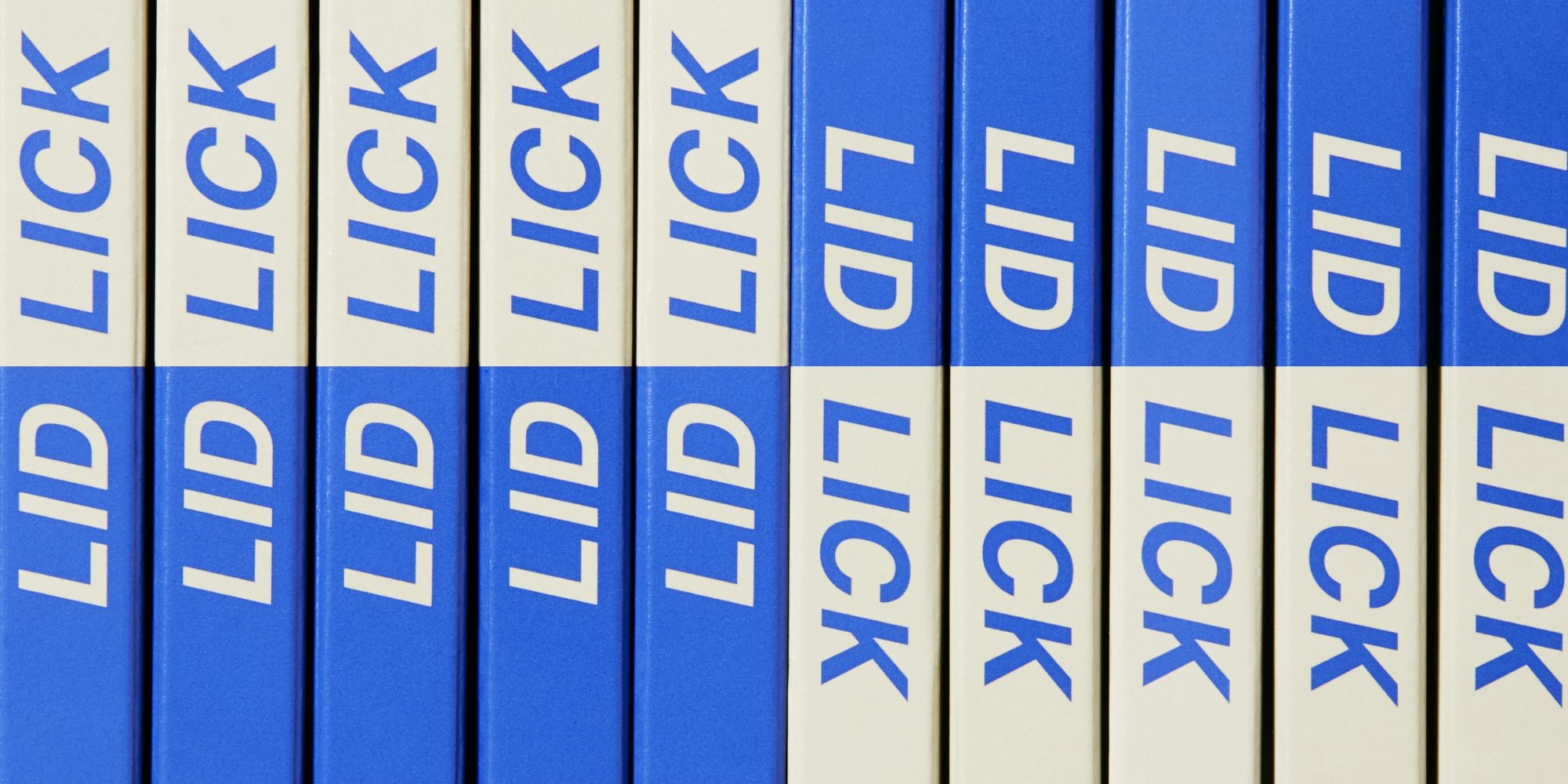 How Freck Overcame Jimmy Kimmel's Jokes, A Kickstarter Campaign Flop And Bad Business Deal To Celebrate Quirky Beauty
On Nov. 18, 2015, Freck Yourself, a brand attempting to raise $215,000 on Kickstarter to manufacture a kit containing 72 self-adhesive stencils and an ink-filled rollerball that slid across them to create fake freckles, was mocked on "Jimmy Kimmel Live," not exactly the sort of national publicity founder Remi Brixton hoped for.
In his monologue, Kimmel jeered, "How complicated is it to apply freckles? Do you really need a kit for that? All you need is a pen. That's it." To prove Freck Yourself's kit wasn't needed, Guillermo Rodriguez, the security guard and a character on "Jimmy Kimmel Live," was speckled with it. Kimmel's verdict wasn't kind. "You look like Strawberry Shortcake," he cracked.
Following its late-night debut, Freck Yourself's Kickstarter campaign flopped. Brixton, a longtime freckle obsessive and interior designer by trade, decided to set aside entrepreneurship. Her ego was a bit bruised. She had other jobs to occupy her and, anyway, she didn't have enough money to make the kit. But even though she figures 60% of people who heard about Freck Yourself poked fun at it, 40% didn't. And, while Kimmel panned the kit, it received plenty of good press from the likes of Cosmopolitan, Bustle, Daily Mail and Essence. Perhaps the idea was worth salvaging.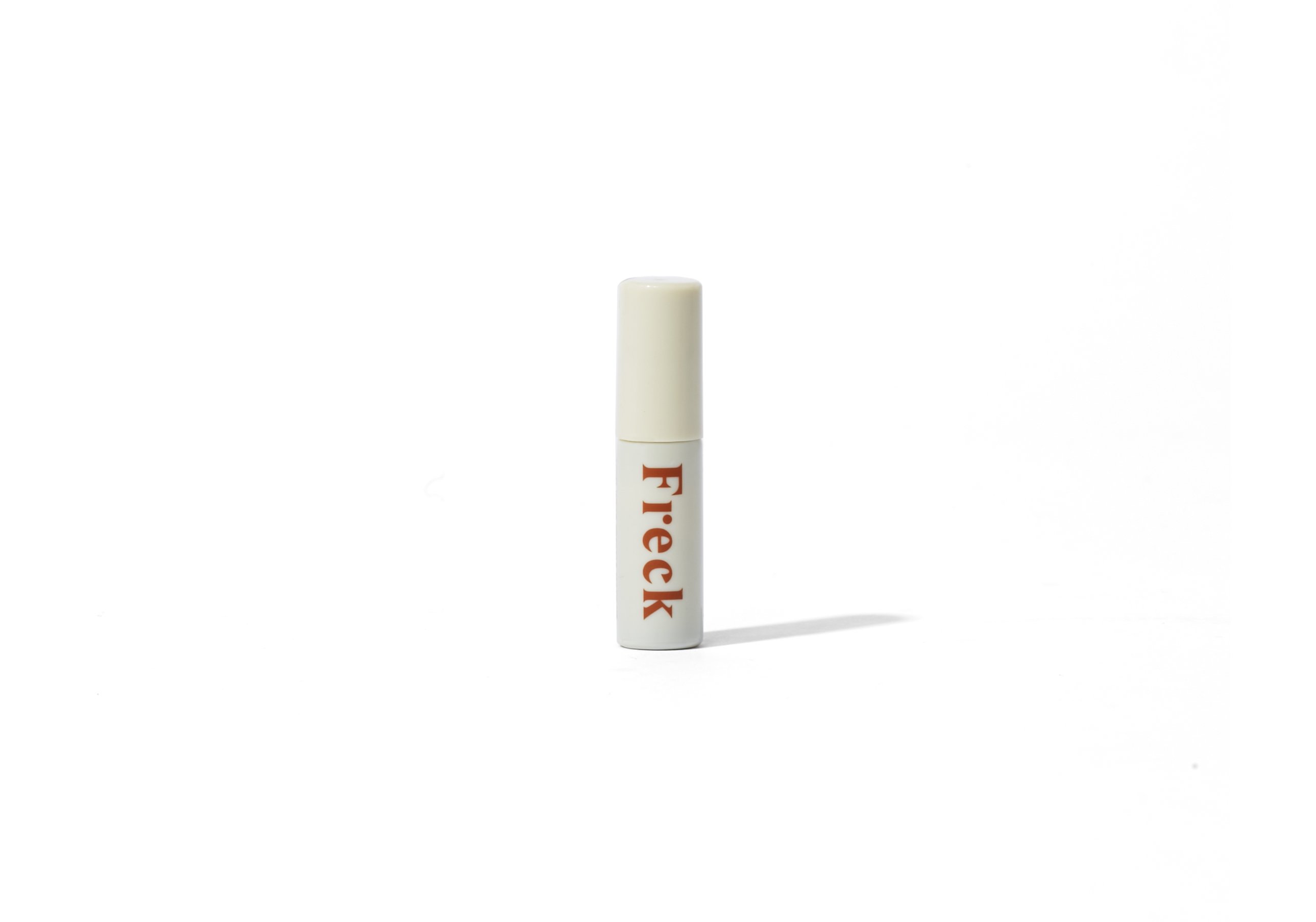 "When I failed, it was really hard. I put my head in a hole for a couple of months and took a depression nap. After that, I just got back at it. I don't really know how to explain it. My good friend says I have stick-to-itiveness. It wasn't an option for me to give up," says Brixton. "I think about it now, and I'm really glad that I didn't give up because Freck has grown and impacted so many people's lives."
In the months and years since Kickstarter and Kimmel, Freck Yourself became Freck Beauty. It expanded from faux freckles to an array of skincare and makeup, and entered a burgeoning number of stockists, including Dolls Kill, Revolve, Beauty Bay and Urban Outfitters. In July, Freck Beauty is slated to go live on Asos. The brand's revenues have been at least doubling annually and, in the midst of the pandemic, its April sales were up 86% from the prior month.
"For me, it's hugely important to build Freck as a beauty company and not just a freckle company," says Brixton. Asked about customers' perception of Freck Beauty, she continues, "They see it as a product right now, and my main focus for this year is to move the recognition from the product to the brand. I want everyone who buys Freck to be a brand loyalist, and to come back and try other products."
"My good friend says I have stick-to-itiveness. It wasn't an option for me to give up."
The original product had to be right before Freck Beauty could embark on widening its assortment. Reflecting on her business's Kickstarter collapse, Brixton believes it was a blessing. She didn't have to push forward with a large order of a product that wasn't quite right. She learned from consumer feedback that the stencils were superfluous. People were simply applying the freckles with the rollerball. So, she developed a tiny brush for them to dot their faces with and priced it at $22 for a 1.35-ml. tube.
Brixton had planned on using the funds she raised via Kickstarter to produce 25,000 freckle kit units. Without the funds, she couldn't produce a thing. Eager for cash, she agreed to give up 10% of her company and a 10% commission on future distribution deals to a backer who'd spotted Freck Yourself's Kickstarter campaign and his brother. They forked over $15,000 for their stake, and the freckle product was a go.
Brixton's new partners connected her with a lab, and she ran a test of 1,000 units of the product today called Freck OG. "That's always my No. 1 piece of advice: Find the lowest minimum that you can take," she says. "The worst that could've happened is that I had 1,000 bottles for me and my friends for the rest of my life." The worst that could happen didn't. In March 2017, Brixton launched her freckle brush product, and it sold out almost immediately.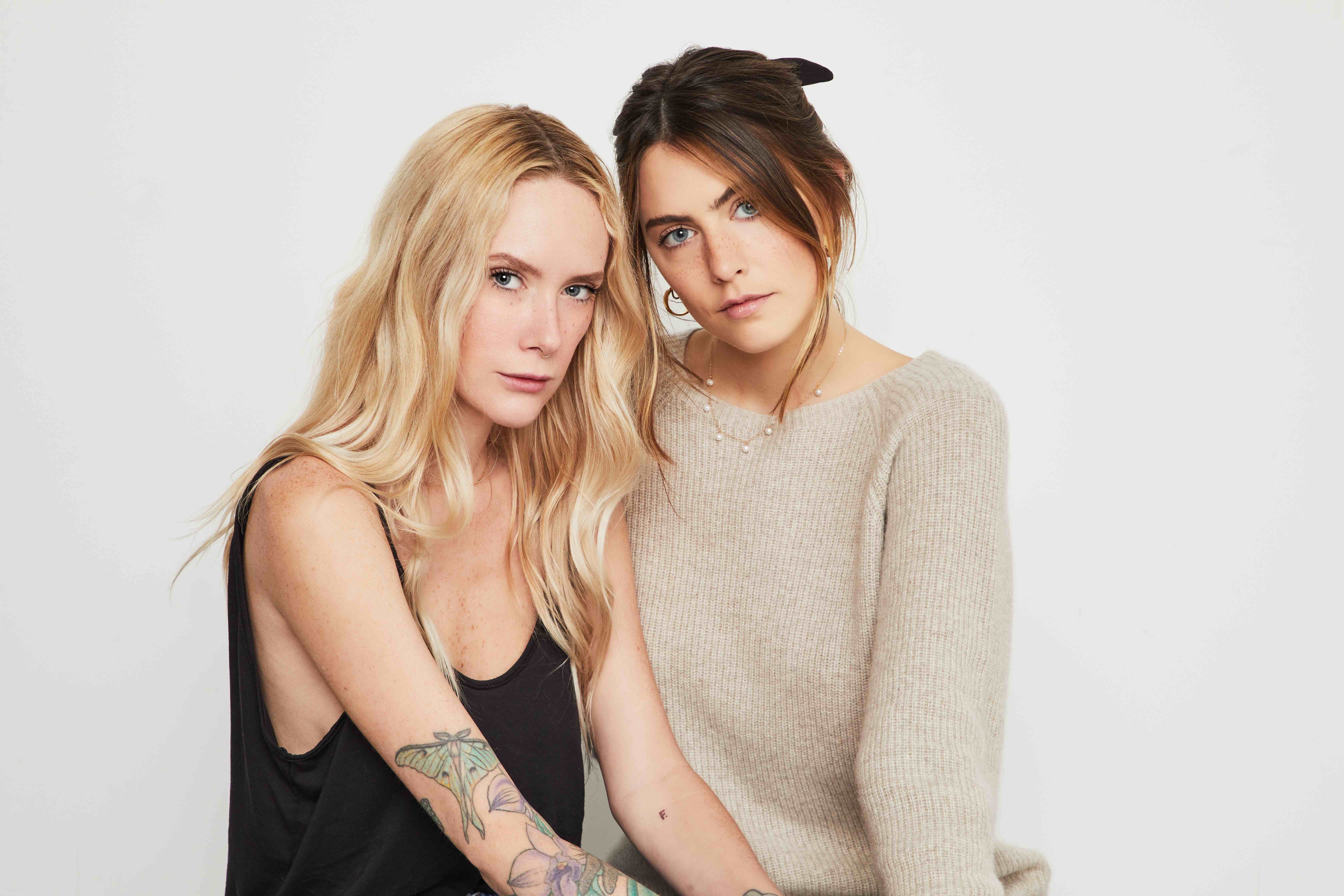 The strong customer response didn't signal the end of Brixton's troubles. Her relationship with her partners soured. In a blog post on Freck Beauty's website, she recounts they were constantly reprimanding her for activities she was or wasn't engaging in to support her brand. She writes, "The negativity grew to the point that I didn't even want to open my inbox because I knew I would be greeted by emails…about everything I was doing wrong." Brixton eventually paid the brothers $10,000 to recoup the stake she sold to them.
In June last year, Freck Beauty secured an investment from an unnamed partner for an undisclosed amount, and Brixton says the relationship is completely different. She reveals the partner holds 11% of the company, but doesn't interfere with Brixton's and COO Des Wilson's management of it. "Do not take money unless you really know the person or they are really strategic. They have to bring more to the table than just money," she says. Referring to the previous investment, Brixton says, "If I were to redo it, probably all of my friends would have given me $500 each, and I could have paid them back or I could have gotten a loan."
Freck Beauty concentrated only on freckles until November 2018, when it ventured beyond them with the Cactus Collection consisting of five skincare products: serum Lil Prick, clay mask Foreclay, moisturizer Rich Bitch, eye jelly So Jelly and lactic acid toner Cactus Water. In January this year, Freck Beauty branched into makeup with the UFOMFG Collection encompassing the eyeshadow palette UFOMFG Pressed Pigment Palette, eyeliner Lid Lick, and lip and cheek tint Cheekslime. The brand recently extended the Cactus Collection with cleansing gel Mugshot.
"It's hugely important to build Freck as a beauty company and not just a freckle company."
"Our line is made to wear all together however you choose," says Brixton. "We don't want to be just a makeup or just a skincare company because that's boring. We have a really young and thoughtful point of view on both. So, because we can do both, why not?" Speaking of Freck Beauty's skincare, she says, "It works for everybody. Its super gentle and great for sensitive skin."
Brixton's ambition is to place Freck Beauty in major chains such as Sephora, and she didn't feel she could accomplish that feat with the brand highly dependent on a single freckle product. Currently, the its biggest wholesale account is Beauty Bay, and London is its biggest market. It's increasing its global march by stretching to the Middle East. Asia is in its sights.
Freck Beauty's freckle offering still accounts for the majority of its sales, but Brixton's goal is for product diversification to lower its contribution to 20% to 30% of the total. The sales of non-freckle stockkeeping units are advancing 5% quarterly. Freck Beauty's 11 products are priced from $22 to $40. "Our chemist freaked out when she saw our moisturizer was $32. She said we could sell it for $200," says Brixton. "The ethos of Freck is we design the best products we can and, then, we mark them up for healthy margins because we're a business a have to make money, but we aren't interested in selling something for $200 just because we can." She notes every SKU in Freck Beauty's range is profitable.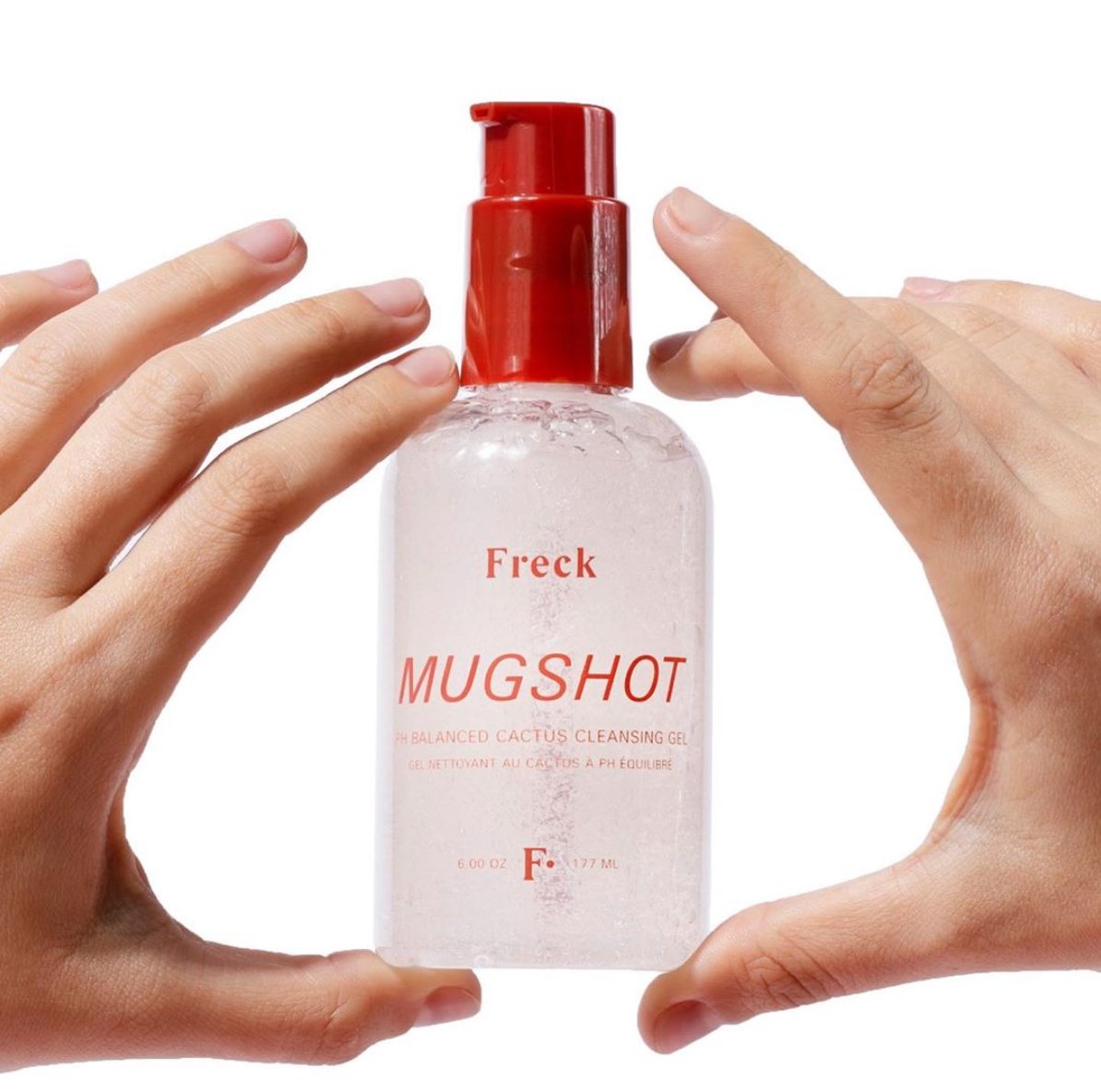 Affordability is crucial to Freck Beauty's core 14- to 35-year-old consumers. Brixton breaks up the brand's fans into three general groups: glamorous Hollywood types, edgy tattooed women often sporting pixie cuts and anime-adoring e-girls. The singer Doja Cat divulged her e-girl beauty secrets to Vogue in late December last year and mentioned the Freck OG faux freckles product, which resulted in Freck Beauty's January sales besting its holiday sales.
"They want to shop small. They love indie beauty. They love trying things out. They are loyal once they find something that really works, and they are super excited to share with their friends," says Brixton of Freck Beauty's customers. "It's always been this wonderful group of off-the-beaten-path weirdos who want freckles and who also want to try fluorescent blue eyeliner before everyone else. They're the early adapters changing the beauty industry." She's certainly one of them.