Can Iconic London's American Invasion Lift Makeup Sales?
The slowdown in makeup sales doesn't deflate Selma Terzic's outlook. In fact, the CEO of Iconic London hopes to ignite a resurgence of cosmetics sales in the United States as she expands the brand stateside.
Iconic London launched in Sephora stores this month on the retailer's Next Big Thing displays spotlighting emerging brands. The launch follows its July debut on Sephora's website. Iconic London is also sold on Ulta Beauty's and Morphe's e-commerce sites.
"Makeup will never go out of fashion," says Terzic. "Judging by our sales [which are up] 200% year-over-year, I believe that the makeup industry will recover, but there may be an adjustment in the way that customers shop."
To thrive today, she emphasizes brands must have a clear point of difference. Iconic London's ability to seize upon trends early and fast is its competitive edge. "We listen to our customers," says Terzic. "We have a 360-marketing approach to our products and are keen to bring innovative products to the market with a unique trend tied to that." She cites a the recent introduction of Dolphin Skin as an example. It's a bundle of three products—Illuminator, Prep Set Glow and Sheer Blush—designed to deliver a dewy skin look.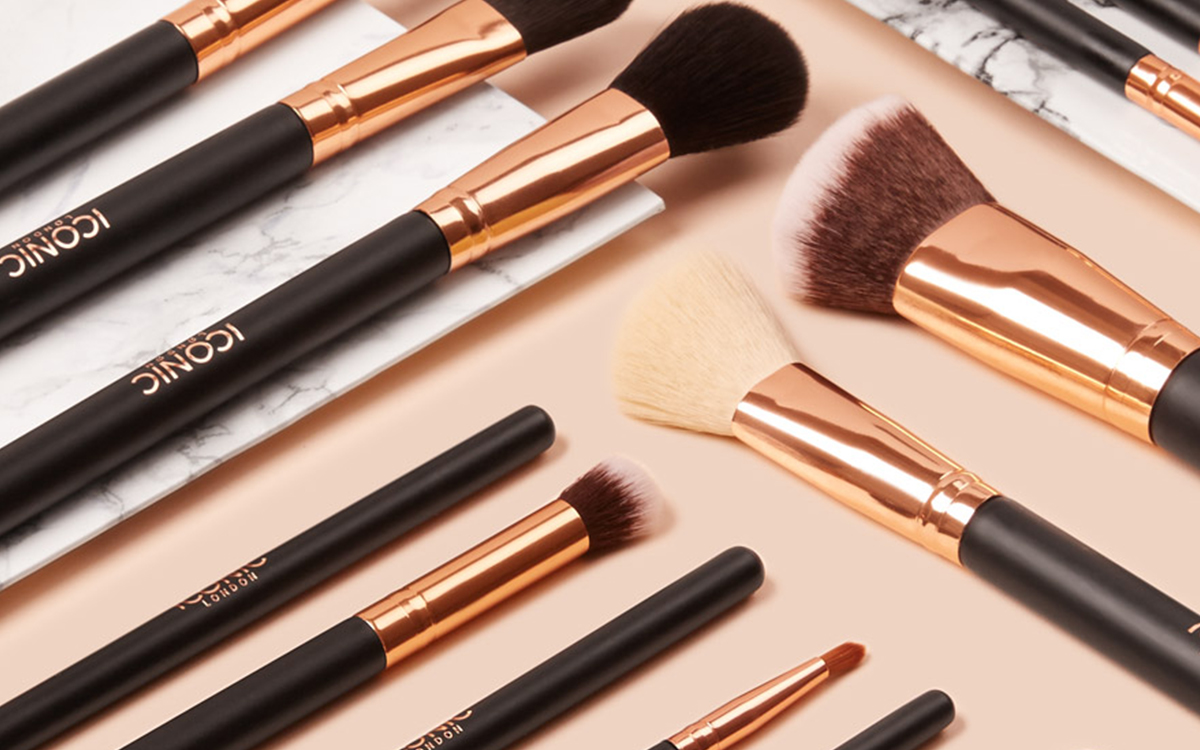 The American makeup segment could use new blood to pump up volume. The NPD Group estimates prestige makeup sales dropped 52% in the second quarter this year to $869 million. That was on top of a pre-pandemic falloff that saw the category down 7% in 2019, according to NPD.
Terzic is fully aware of the cyclic nature of beauty. She's been in the beauty business for more than 20 years, and worked alongside MAC founders Frank Toskan and Frank Angelo. She's credited with guiding St. Tropez to become a leading sun care brand in the U.S. before consulting with makeup legend Pat McGrath. She caught the attention of Iconic London founder Jade Elliot, who tapped her to take the 5-year-old brand to the next level.
In 2018, private equity firm BlueGem Capital Partners acquired Iconic London. Covering the deal, Women's Wear Daily chronicled that the brand's plan was to quadruple sales that were under 10 million pounds. WWD reported the U.S. was Iconic London's second-largest market.
Elliot, a former department store counter employee who cooked up Iconic London in her bedroom while working as a celebrity stylist, capitalized on the height of the social media makeup craze. Iconic London's Illuminator wound up on Kim Kardashian, Chrissy Teigen, Gigi Hadid and more famous faces. The brand asserts it's the No. 1 seller of cruelty-free makeup in the United Kingdom.
"I believe that the makeup industry will recover."
Recently, Beyoncé wore Illuminator in her "Black Is King" visual album. "This was a huge moment for us as a brand," says Terzic. "We really champion these moments as a British brand to be recognized globally and realize how far we have grown in such a short space of time."
Iconic London traveled from the U.K. to the U.S. two years ago with its arrival at Ulta Beauty. Terzic thinks the country is fertile ground for the brand. She says, "We have a massive U.S. following on Instagram, which leads to a huge opportunity in the U.S." Iconic London has 1.5 million Instagram followers.
Iconic London's omnichannel presence has proved well-suited to the current market. It began as an online business and, in February, Tejal Agrawal, marketing director for the brand, told Cosmetics Design Europe that e-commerce accounts for 60% of its sales. Expansion came via e-tailers and traditional retailers such as Cult Beauty, Feelunique, Lookfantastic, Asos, Harvey Nichols, House of Fraser and Fortnum & Mason.
"COVID did not have a negative impact on our sales," says Terzic. "Actually, on the contrary, the sales increased and, in May alone, we delivered fivefold on the previous year." The pandemic didn't pause Iconic London's Sephora rollout either.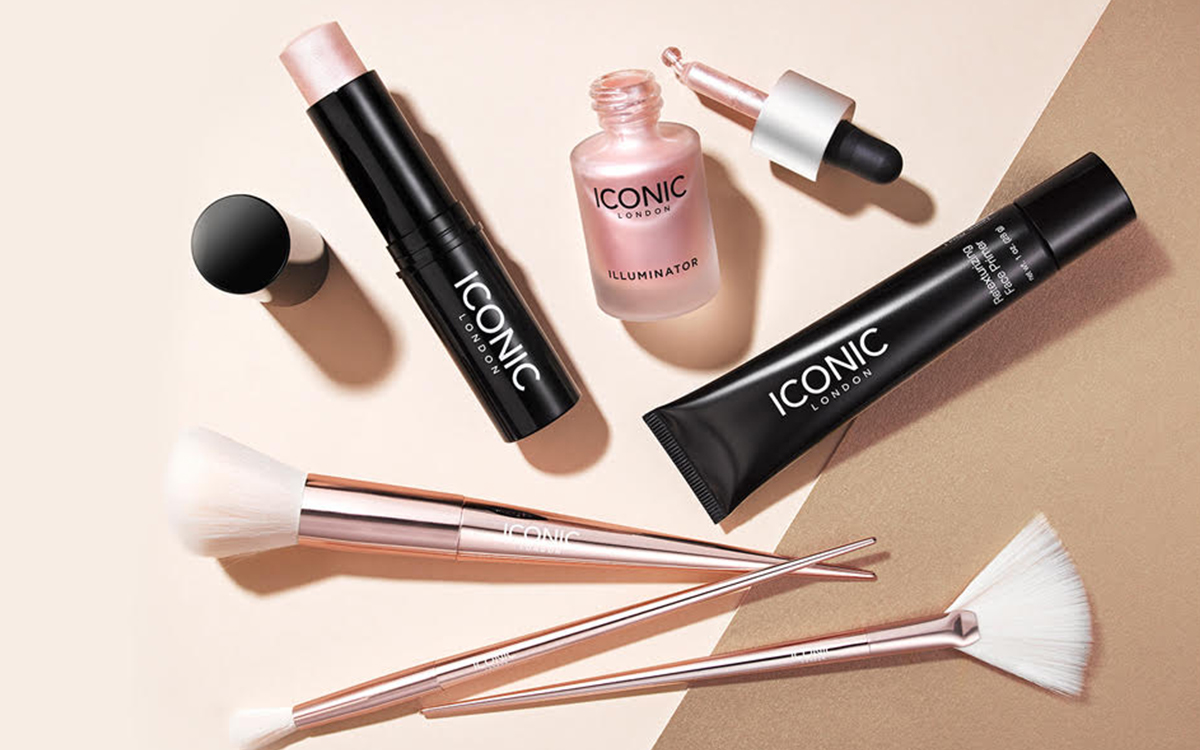 With strong sales at Iconic London's back, the brand is ready to go full throttle on broadening its physical reach, starting with Sephora. "We have always been in touch with Sephora since we launched as it was always on the goal list for the brand," says Terzic. "We really felt 2020 was the right year to launch as we have now expanded our offering and, with a wider range, we feel that we have fulfilled that choice for their customer."
Iconic London's Sephora lineup includes Sheer Blush ($25), the Illuminator Liquid Highlight ($40), Prep Set Glow Hydrating Spray ($27), Brow Silk and Brush Bundle ($25), and Lip Plumping Gloss ($26). Iconic London's latest item, Lip Oil, debuted exclusively at Sephora stores on Sept. 25. The brand will extend to another category this year, but Terzic didn't provide details.
"Illuminator and Prep Set Glow are our bestselling products and really resonate with our customer," she says. "Our launches this year, the Brow Silk and Sheer Blush, are fast joining these."
Iconic London is clued in to the move toward hybrid products that fold skincare benefits into makeup formulas. Terzic says, "For example, the Prep Set Glow includes vitamin extracts, and we are conscious that the market is very interested in a more no makeup, makeup approach."