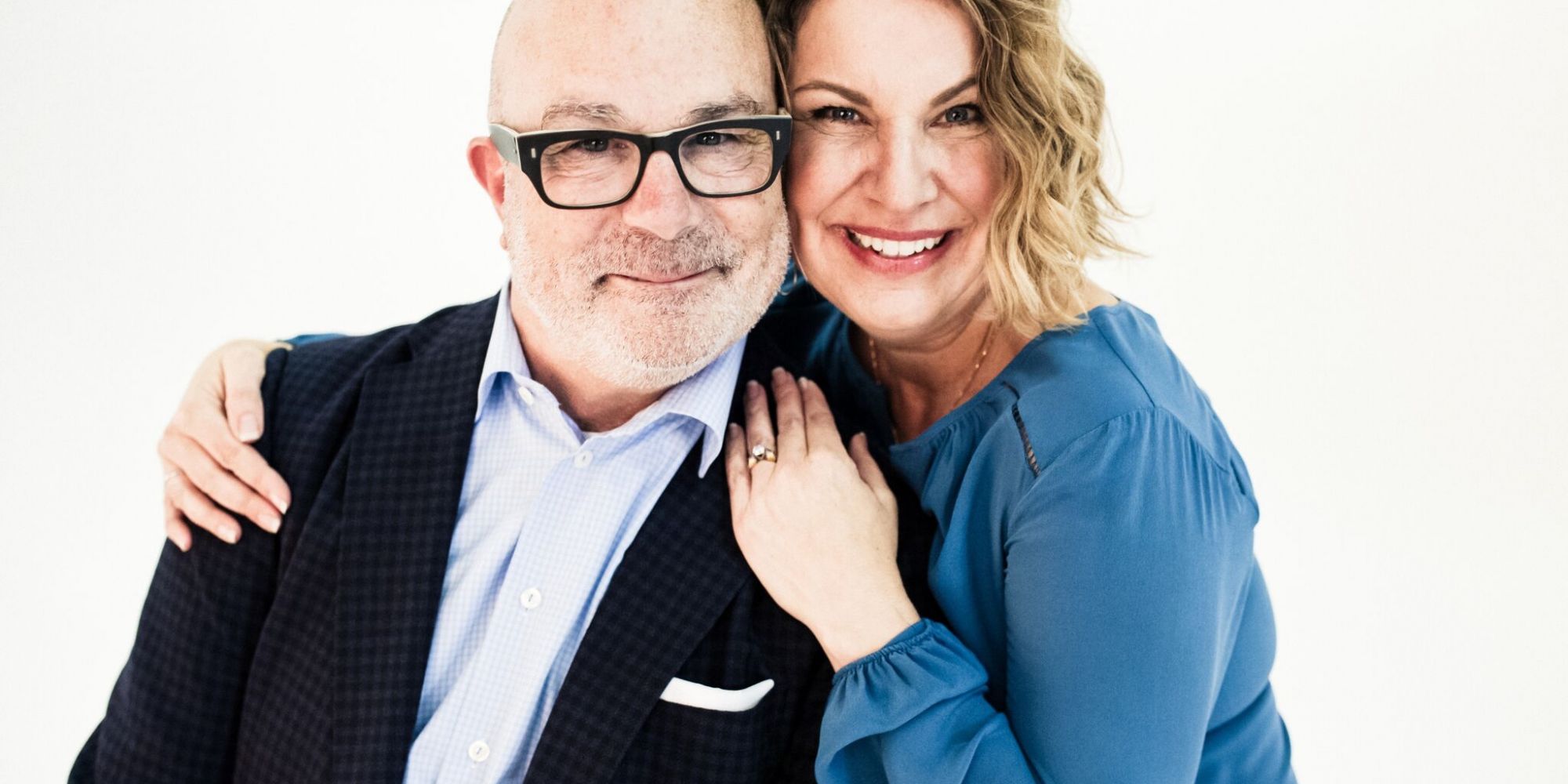 Couple Goals: Greg And Joanne Starkman Interweave Family With Business Fearlessness To Build Innersense
Greg and Joanne Starkman are the dynamic duo of natural hair care. Their superpowers are staying together while leading the beauty brand Innersense and persuading salon professionals that going green is good business. Twenty-two years into their marriage and 12 years into their entrepreneurial venture, they'll readily admit neither partnership has been easy, but they've endured with strong doses of persistence, prescience and patience. "It is a journey. You have to be in it for the long term," says Greg Starkman, co-founder and CEO of Innersense. "We had a great business plan on paper and we executed our launch strategy by design, but it doesn't all necessarily happen the way you plan. It's about how you navigate the challenges to continue to find your space and your place." Beauty Independent talked to the Starkmans about challenges they've faced, the place for their brand in the market, shifts in the salon landscape, self-care ceremonies, Amazon, a memento from Beauty Heroes' Jeannie Jarnot and the joys of joint business trips.
What were your paths to Innersense?
Greg: Joanne and I have very deep roots in the beauty industry. We both come from professional careers behind the chair. I took a much different path 10 years into my career and went to the manufacturing side, and worked my way up into senior management in big beauty. Joanne continued to work as a stylist. She was always an acclaimed artist and educator. We met in the beauty industry, and had a mutual love and passion for hair and beauty.
Joanne: We had our baby girl Morgan and, at the age of 22 months, she was diagnosed with a rare genetic disorder called Williams Syndrome. That launched us into looking at every area of our lives. Life's circumstances can lead you to do soul searching. We got on a path to health. I started buying organic food and reading labels. It was at that point that I realized that I was being exposed to so many chemicals within the salon environment. Greg and I wanted our personal and professional values to align, and that's how Innersense was born.
As a caregiver for a baby with special needs, I realized I had always been a caregiver behind the chair. All hairstylists on some level are caregivers, and we wanted to create something that was non-toxic so beauty and wellness professionals could care for themselves and, not only for themselves, but for the people coming into their chairs. This was long before the huge green consumer movement happened.
How long did it take to develop Innersense?
Greg: We initially launched in 2006, and it took us four years of pre-development. It wasn't just about identifying the ingredients. It was also about how those ingredients were processed. I can go out and buy 14 different types of shea butter that are highly processed and tend to be adulterated or I can buy raw shea butter which is ethically refined. There's a difference that comes from making sure the ingredients are processed in a manner that maintains full purity while delivering efficacies that are critical to making our products perform.
When did Innersense reach profitability?
Greg: When we launched, the plan was that we were going to be profitable in two years. It ended up being two years plus 10. It took us many, many years of sweat equity, and a lot of perseverance to continue to see the dream through. We really didn't begin to see our business scale until four years ago. That was driven by social media and the consumer demand growing as rapidly as it has.
What was it like when you originally approached salons?
Greg: Quite honestly, it was really difficult. It was a difficult education for them. They believed that what they were using was natural and clean because that's what companies were telling them.
Where is Innersense available now?
Greg: We are sold in about 500 salons throughout the United States, and we are in Australia, Europe, Canada and Asia. We are expanding rapidly internationally. We are also sold in green beauty boutiques such as Credo, Detox Market and Citrine. We are just launching with Aillea and are expanding within that channel. We continue to grow our e-comm business as well.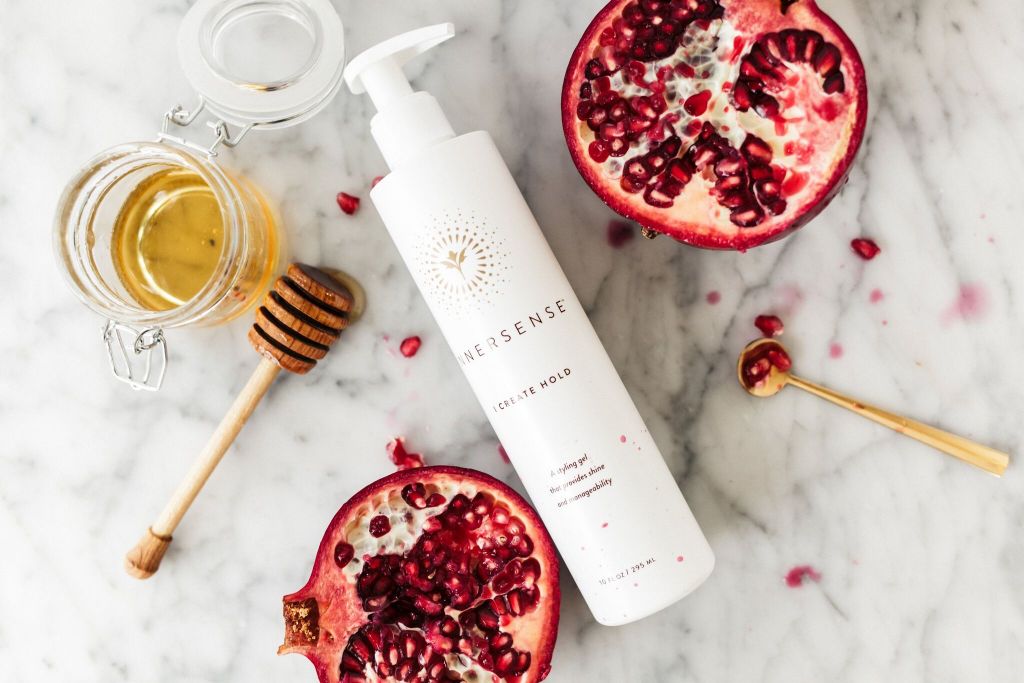 Do you believe an indie beauty brand can build a substantial business in the salon channel?
Greg: About 85% of our business is in salons and spas, and it continues to grow exponentially. Moving into big beauty retail is not what we are about. It's not a part of our strategic plan. Our strategic plan is to continue to build an independent salon base to support the growth of Innersense as well as to stay within specialty retail that supports a clean, green philosophy.
Our roots are in the salon industry, and that's where we continue to see a significant chunk of our business. We believe that as salons become more and more aware of us, they will continue to embrace us. Like beauty retailers, they are enamored with indie brands. Salons are looking for indie entrepreneurs to do business with. Joanne and I are not only the faces of the brand, we are the founders. We are what Innersense is. It's not only about a product. It's about who we are, and what our mission, vision and values are. The relationships we have with salons are a big part of our business.
Has your distribution strategy altered since you started Innersense?
Greg: I wouldn't say we have altered it. When we have to go out and sell our brand hard, it's not necessarily going to be successful. When salons and retailers come to us, it's because they finally recognize that this is a growing space. They need products that perform, and they can support the growing demand of the consumer who is looking for clean products. It is still very much organic, but we are becoming much more systematic at being able to develop new business especially as the brand awareness grows at every level. It's becoming easier for us to have the conversations.
Does Innersense work through salon distributors?
Joanne: We are all direct because that's the way that we can keep the relationships that are so necessary with a brand like ours.
Pretend we're a distribution partner you'd like to carry Innersense. Give us a quick pitch on the brand.
Greg: Innersense is at the forefront of clean hair care. We see ourselves as the premium provider of clean, green products meeting the needs of the savvy health-conscious consumer and the beauty and wellness professionals addressing the needs of the consumer they are servicing.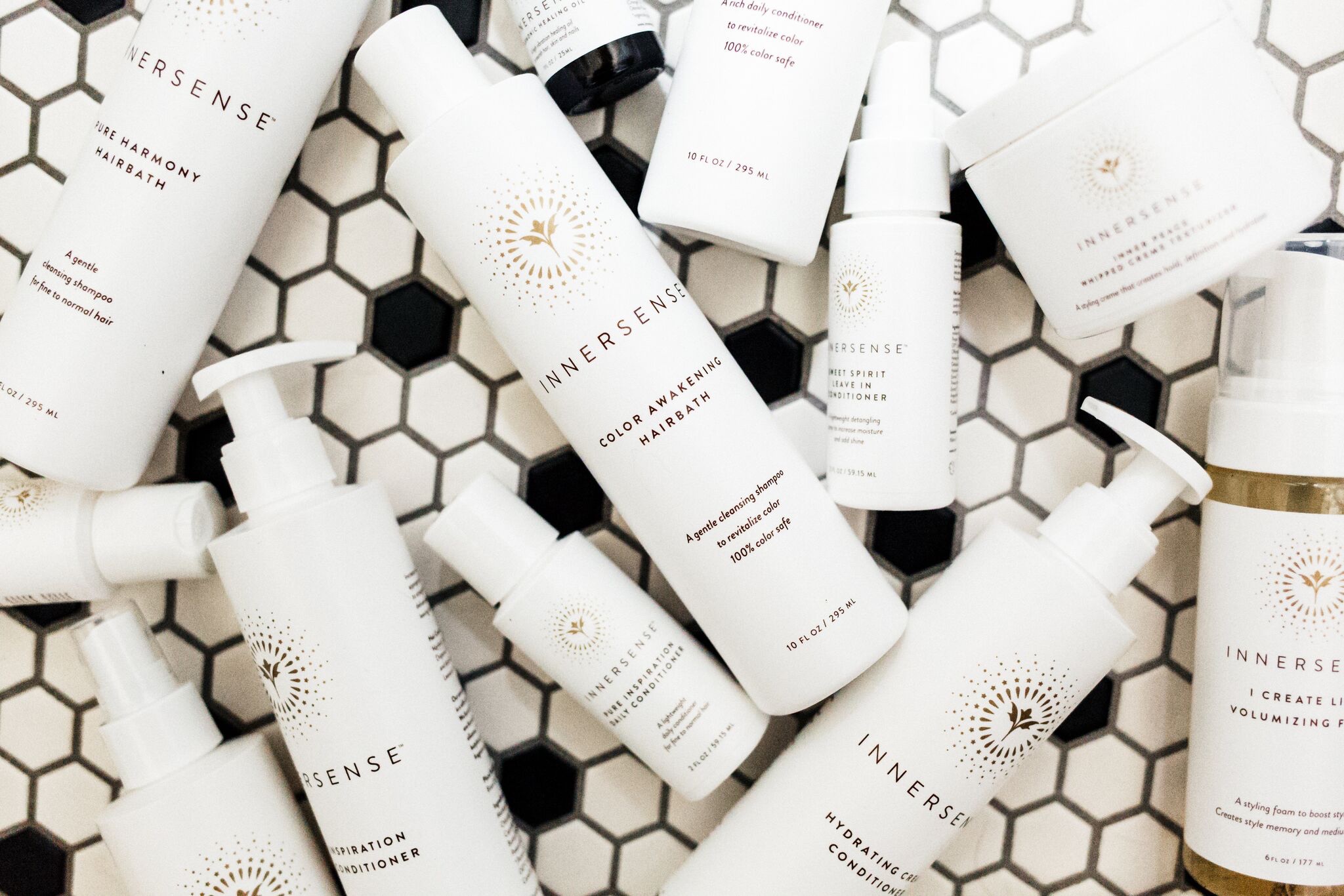 Who is Innersense's target consumer?
Greg: She is the green glam girl who is looking for clean, pure, beautiful products. She is health-conscious. She's well-educated. She is the green beauty shopper today.
What's your take on growing Innersense's e-commerce business?
Greg: We are very selective. We are not sold everywhere. We really work to minimize the number of e-comm partners we have so we are ensuring that we are maintaining the integrity and quality of the business, and we are honoring our relationships in all channels. We just introduced an affiliate program for our salons across the country. If their consumers cannot make it to their salons to make a purchase, but they need to reorder Innersense, they can go through their websites and click on our banner. We handle everything from there. That banner takes them directly to our website, and we do all the fulfillment, and the salons receive a commission.
Amazon, yes or no?
Greg: We are on Amazon. We are upfront about it and are conscious about it. We are finding that all tides rise together. Amazon hasn't affected our other partners' businesses. We don't discount. The products aren't priced underneath what our other partners are selling the products for. When you look at the types of programs that we have in place to support our wholesale and retail partners through sampling, GWPs and online efforts, we are very active in helping them grow their businesses.
Joanne: We have two very strategic [third-party] Amazon partners. We selected those because we can sit down with the people at them and have lunch with them. They are very aligned with who we are as a company. They are only aligned with green partners. We are about transparency in everything that we do and are able to have conversations about how we are evolving.
What is the price range of Innersense's products, and how did you land on that price range?
Greg: Our price range is $24 to $30. I want the products to be accessible, and it's a strategic decision to make sure our products are seen as premium, but not seen as inaccessible. Throughout the years, we have changed the prices. We went from 8.5-ounce [bottles] to 10-ounce [bottles] in March of last year and had a price increase. I felt like, if we were going to price at this price range, we needed to also offer value.
Like all manufacturers, our raw ingredient costs are seeing huge increases. Unfortunately, we have to continue to absorb those costs. I have had conversations about our products being priced $4 to $6 higher [to match] other players in the marketplace. We could probably do that, but I'm all about product consumption and turn rates. That strategy is working for us.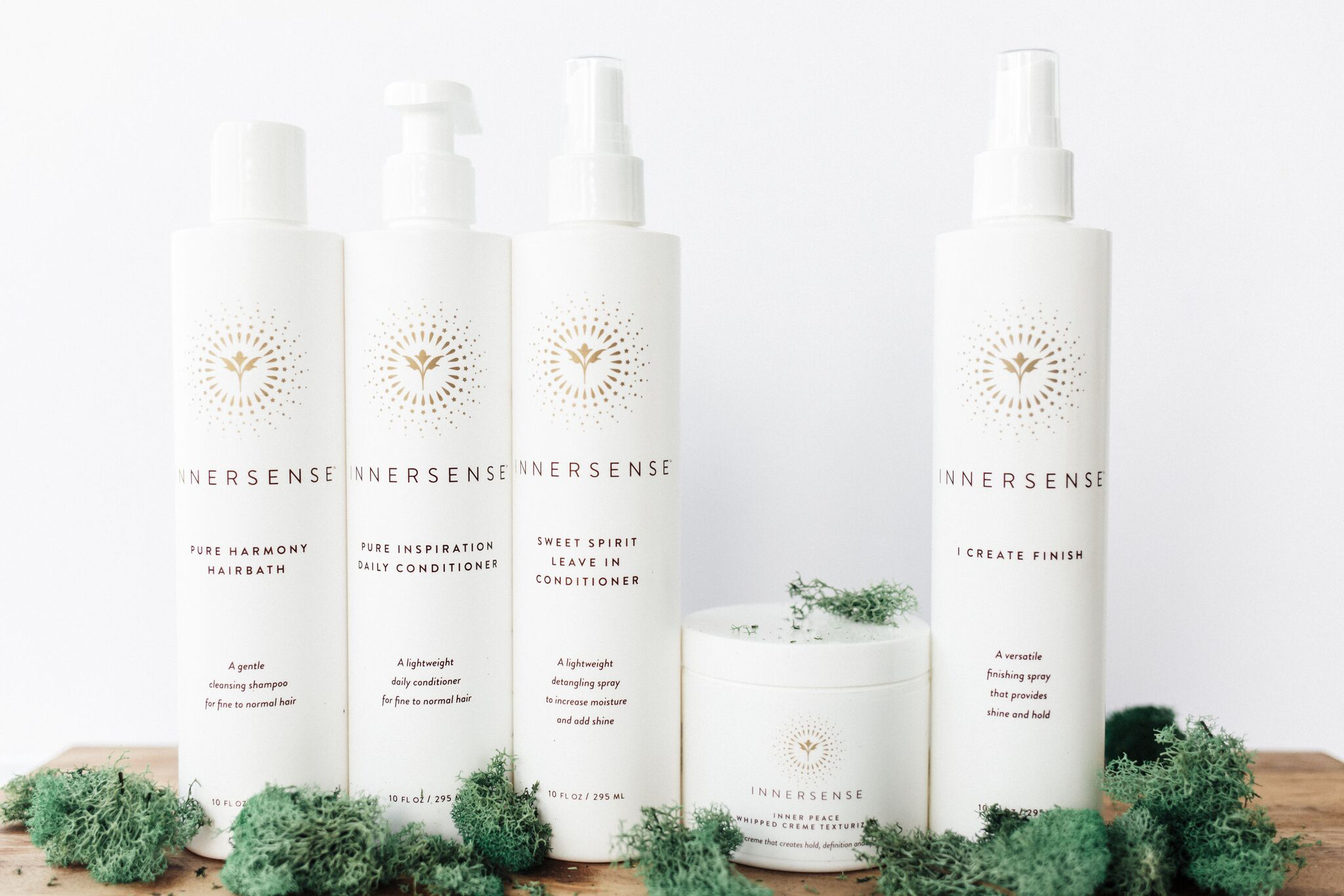 Innersense has 16 products. What is the hero product?
Joanne: Sweet Spirit [Leave-In Conditioner]. It was designed to replace the very non-green product that is a lightweight detangler for all hair types. I loved using detanglers behind the chair as a stylist, and my daughter had big, thick curly hair, and I needed something I could use on her that I felt confident would be safe for her. It has aloe, eucalyptus and lavender in it.
Tell us about the packaging revamps you've done.
Greg: We have had many iterations through the 12 years. The most major change was March of last year when we departed from the amber bottle. We really wanted to break thorugh the status quo in green hair care. It was inspired by emerging indie brands in skin and body that looked beautiful. Our tagline is, "Clean, Pure, Beautiful," and that's what our packaging represents. Consumers and retailers have responded well and have witnessed the success of that relaunch.
Joanne: The rebranding brought levity to the look. It showed a lighter, brighter side of our company that wasn't being expressed through our amber bottles. We put stars in our burst [logo] and that spoke to the sparkle that's a part of what Innersense is. For me, that was a turning point or an aha moment where we really infused the brand with a bit more of who Greg and I are.
What have you found most challenging about building a beauty brand?
Joanne: We have had to work long and hard at working together. We are both very different people with very different perspectives. We are both opinionated, and we have strong personalities. I try to stay present in our relationship. We are always learning from one another. Greg and I have a lot of love and respect for each other. We both need a lot of latitude, and we give each other a lot of freedom. That's helped us work really well together.
Did you ever think about stopping the business?
Greg: Absolutely. There were days Joanne cried and begged me to stop this. There is nothing like having $50,000 in payables in front of you and less than $50 in the bank. I just kept pushing. I never wanted to stop. It would be on the worst days that all of a sudden the phone would ring, and it would be a customer placing an order. It was those little messages that kept feeding me. I never stopped believing. I am humbled by where we have come from, where we are, what we have built and what we are building. I have a huge sense of gratitude.
For other entrepreneurs in your boat, what suggestion would you give them for how to pull through the tough times?
Joanne: Do your best to connect with your passion and put it out there, but don't be so married to the details and end result. Our business is way different than what what we had envisioned. When we started, we were so naïve. We thought we would take step A, step B and step C, and we were going to be successful. It was more about going to A, then C and, then, coming back to B.
What sort of company culture do you attempt to cultivate at Innersense?
Joanne: Personal development is the cornerstone of the culture that we want to foster here. It's really important for people to take feedback whether it be positive or negative to be able to grow. The name Innersense comes from the idea that, if we look within ourselves, we will find the best parts of ourselves. Greg and I always want to continue to better ourselves, and we want the people around us to better themselves. We take feedback and give feedback, and are collaborative in an environment in which cohesion is really important.
Have you done any fundraising for Innersense?
Greg: No, but we have a strategic partner. He was an angel [investor] for many years and then became a strategic partner two years ago. We weren't really seeking that out, but we knew we needed help to fuel the business. When you go to more traditional investors or banking, they demand a lot both in equity and in expectations. We were fortunate enough to find an investor who believes in our vision and mission for the long term, and supports us to make sure that we have the resources necessary to continue to grow the business at the rate that we are growing it.
What's the rate at which the business has been growing?
Greg: In the last four years, we have seen on average better than 65% growth year-on-year.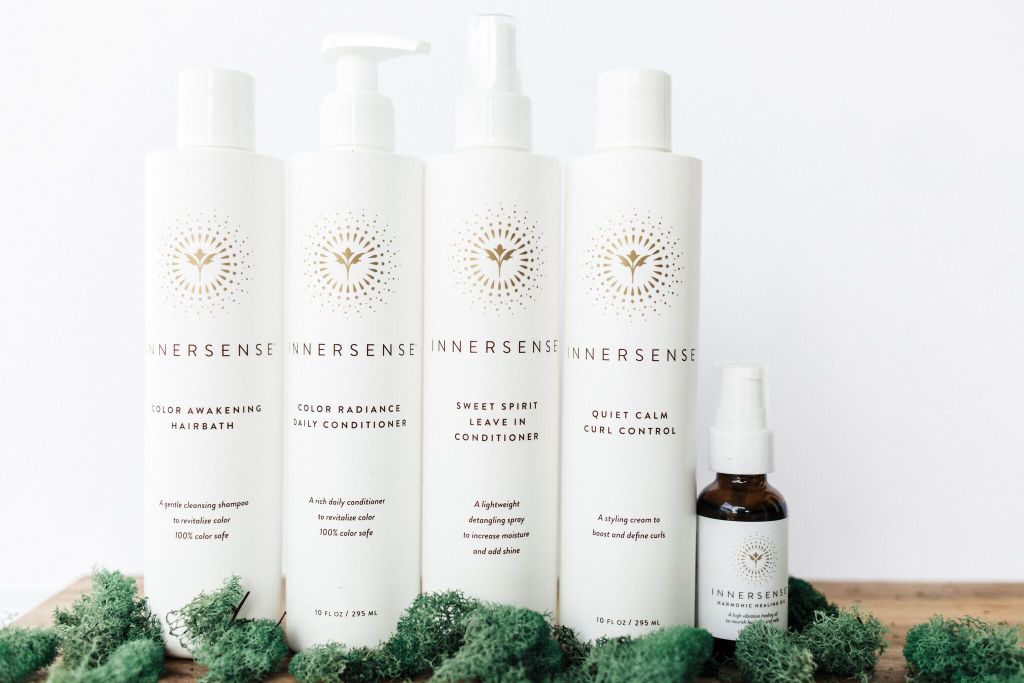 What's in your office or on your desk that's precious to you?
I have a card that I received a few years ago from Jeannie Jarnot of Beauty Heroes, one of our personal friends and close partners. It says, "Doubt is a part of the creative process." As I look around my office, there are a lot of great things, but I appreciate this card every day. It's grounding for me.
How do you see the natural hair care segment shifting?
Greg: I see Innersense and brands like Innersense really moving the needle. We are going to begin to put pressure on brands, and they are going to have to respond. Consumers are unpacking products. They are becoming more and more savvy every day. They are the ones that are at the forefront of driving change. It's our mission to stay at the forefront of that change.
What's a goal you have going forward for Innersense?
Joanne: One of my personal goals for the brand moving forward is to support stylists with hair philosophies that I've come to through my spiritual journey. I have learned to incorporate sacred geometry that taps into the meridians in the scalp which, in turn, tap into the meridians in the body. I create a lot of ceremony around self-care rituals. Over the next year, I want to create more tangible curriculum so I can assist stylists as well as consumers in embracing self-care and ceremonies around self-care to connect on a deeper level with their hair.
What's your dream for the brand?
Greg: Our goal is to build a healthy, sustainable business that not only is healthy and sustainable for us and our family, but, more importantly, for our employees. We don't have an exit strategy. It's not part of our plan. We have a son coming through college who we hope will be excited about the business in the future. We are also building a strong management team, and we are finally at a point where we can start to delegate responsibility and begin to enjoy a little bit of the benefits of owning a successful company. Joanne and I are finally able to take business trips together.