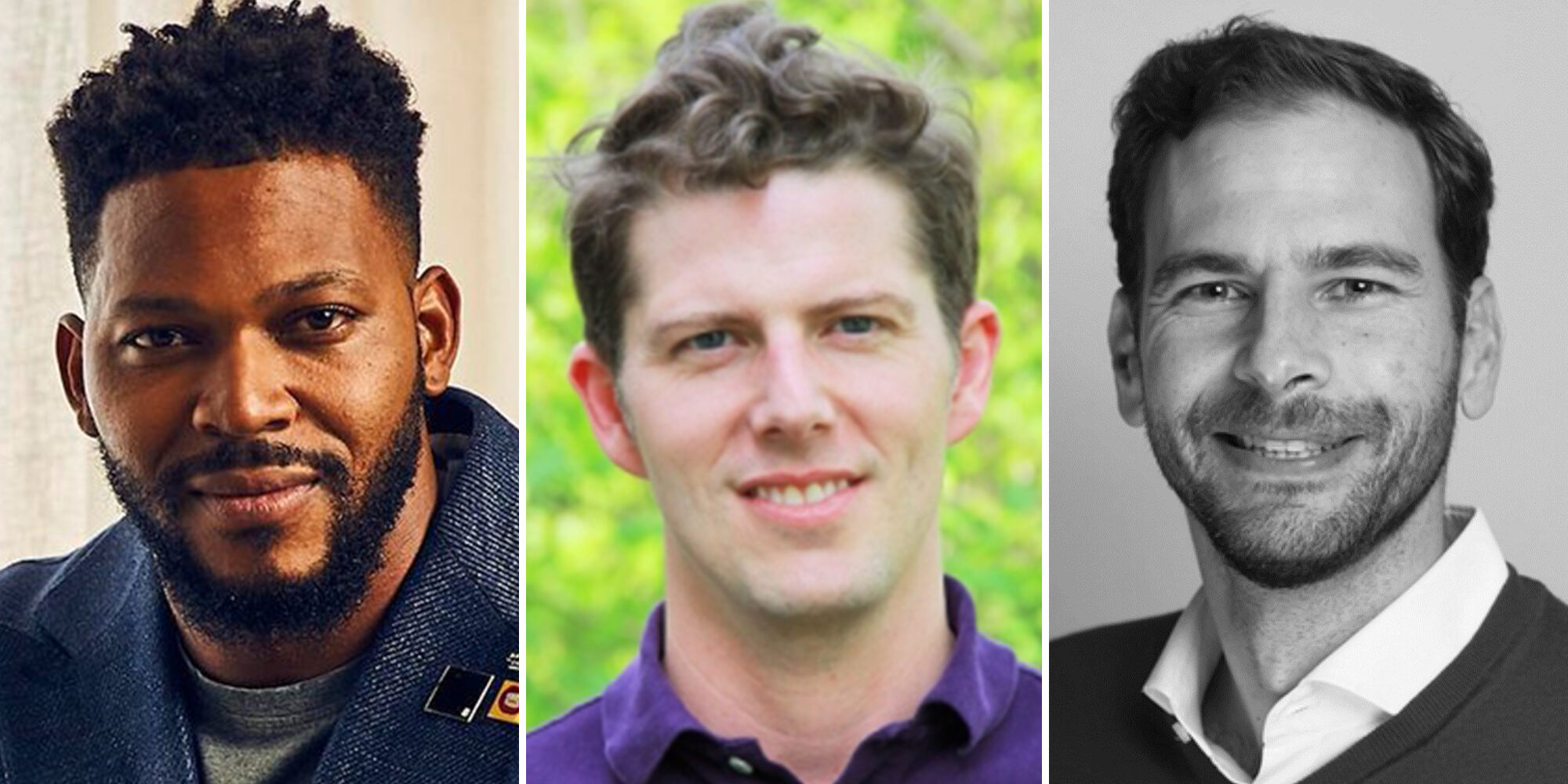 Inside The Beauty And Wellness Incubator Boom
The beauty industry is incubating brand incubators at an unparalleled pace.
Their growth is a response to shifting business dynamics, including a move away from conventional celebrity spokespeople and an acceleration of beauty trends. The incubators, which are entities developing several brands, have been fueled by venture capital investment and are attracting players from the c-suites of big beauty conglomerates. For example, Michael Bryce and Camillo Pane, former CMO and CEO of Coty Inc., respectively, teamed up to create Present Life, a wellness and beauty incubator and acquirer with Healist, Loum Beauty of Calm and One Ocean Beauty in its portfolio that drew $20 million from venture capital firm The Craftory.
Bryce, who joined Preston Bottomy, president of HatchBeauty, and Keenan Beasley, founder and CEO of Supply Factory, for Beauty Independent's In Conversation webinar on Wednesday, described working at his new entrepreneurial outfit as a "complete mindset change" from his time at large companies like Coty and RB. At a legacy player, he shared it can take 18 months to create a new product. Bryce said, "I would get so frustrated and used say they could build a Formula One race car in less time that it takes us to make a new mascara." He's no longer frustrated because Present Life can birth a brand in around six months.
During the In Conversation webinar, Bryce, Bottomy and Beasley delved into the roles of their incubators, identified areas of the beauty and wellness market they're zeroing in on, and touched upon whether the beauty industry has had it with celebrity brands. Here's what they revealed.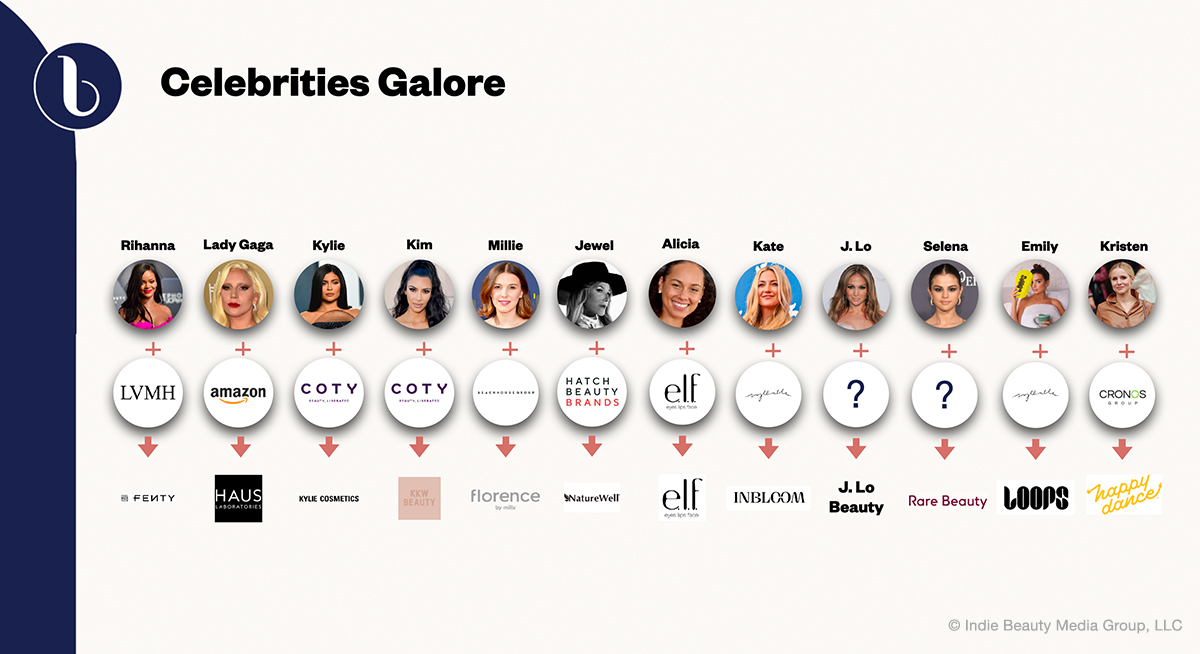 Michael Bryce, Global CMO and Co-founder of Present Life
Focus: Bryce's experience at Coty led him to realize the conglomerate was always a step behind when it came to innovation and winning in the speedy beauty market. He wanted to launch a company that could keep up and didn't have to cut corners on premium ingredients or environmental standards. Present Life debuted in April focusing on fashioning and buying beauty and wellness brands with clean and sustainable missions across the mass and luxury segments.
Key Takeaways: Discussing Present Life's acquisition strategy, Bryce explained the founding team of the potential pickup has to communicate effectively what makes the brand a compelling proposition to consumers. At the incubator and acquirer, he said, "We built our brands as purpose-led brands with a story behind them, and that's what we want to shine through," he said. Referencing Loum Beauty of Calm, he continued, "If a founder story adds meaning, great, but there's so many stories to tell in that space rather than talking about us. I want to talk about what stress does to beauty, how that makes you feel really educate people on that to draw them in."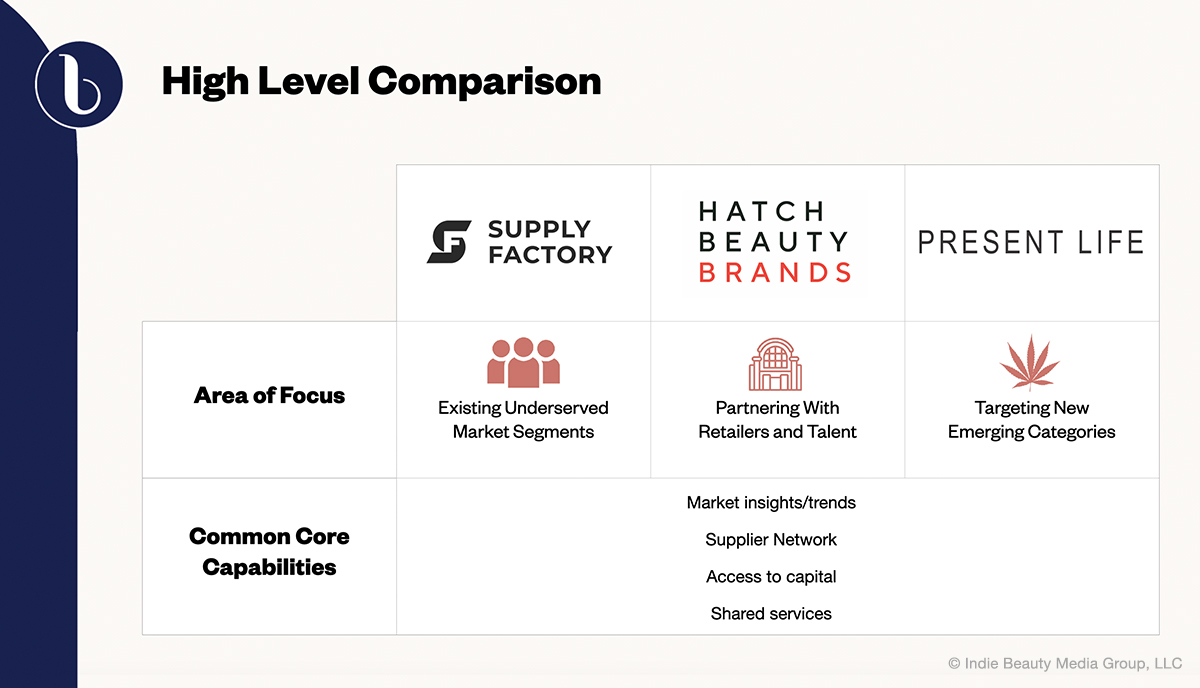 Preston Bottomy, President of HatchBeauty
Focus: HatchBeauty was founded 11 years ago in Los Angeles as an agency assisting entrepreneurs in bringing their brands to life and retailers in building brands to fill white spaces on their shelves. Private equity firm Lion Capital invested in the company about a year ago. Bottomy, former head of strategy at Moda Operandi and VP/GM of men's wear, prestige beauty and exclusive brands at Walmart's e-commerce platform, said HatchBeauty's structure has changed to emphasize partnering with recognizable personalities on brands and broadening distribution opportunities for those brands. He mentioned its strength is tapping prestige trends that will resonate in the mass market. HatchBeauty's portfolio includes personal care range NatureWell, Walmart clean beauty exclusive Found, makeup brand Kristofer Buckle and haircare brand Orlando Pita Play.
Key Takeaways: While the beauty industry is bursting with celebrity brands, Bottomy doesn't believe the appetite for celebrity-fronted merchandise has been fully whetted yet. "There is a recipe that can work if done well," he said. Of course, not any celebrity affiliation will make a brand successful. Bottomy advised, "Brands should look to partner with someone who has the right to play in that space and someone who is hungry to be invested." He added, "Following size matters less than the level of engagement both in terms of their desire to work and sell the brand, and when it comes to the conversation their followers are having [with them]."
Bottomy asserted there's a lot more room for inclusive beauty brands and wellness startups. Within the wellness space, he divulged Hatchbeauty is most excited about the arena merging skincare, body care and ingestibles. Its brand NatureWell is extending into ingestibles with beverages and gummies, and it's expecting to embark on similar extensions with other brands. 
Keenan Beasley, Founder and CEO of Supply Factory
Focus: Before his entrepreneurial ventures, Beasley held positions at Procter & Gamble, RB and L'Oréal, where he was the youngest marketing VP. Following his L'Oréal stint, Beasley established ad agency BLKBOX. He then decided that, rather than support external brands, he'd form his own that served historically underrepresented customer bases. One of his brands is Sunday II Sunday, which is aimed at active Black women, and recently secured seed funding from Ignite Venture Studio and Johnson & Johnson Innovation. His brands also include skincare specialist Mia+Rose, sun care entrant KBTS, pet product line Ozzie & Bo's, vitamin range Get Good, fitness brand CBD Method and Supply Life, an at-home food intolerance test supplier. That's not all. Beasley is the president of Venture Noire, an organization dedicated to helping thousands of underrepresented founders scale their businesses, as well. 
Key Takeaways: Minority consumers have tremendous buying potential, but corporate giants have long been behind the curve in creating products suiting their needs because many have underestimated the size and buying power of minority communities, according to Beasley. Their lack of action and understanding has resulted in opportunities for Supply Factory, and Johnson & Johnson's investment in Sunday II Sunday validated Beasley's approach. "It showed our ability to tell a story in a clear way that can focus on Black women, but that this also can be a multibillion-dollar category," said Beasley. The intersection of beauty and wellness particularly interests him, especially the beauty corollary of the apparel industry's athleisure category.