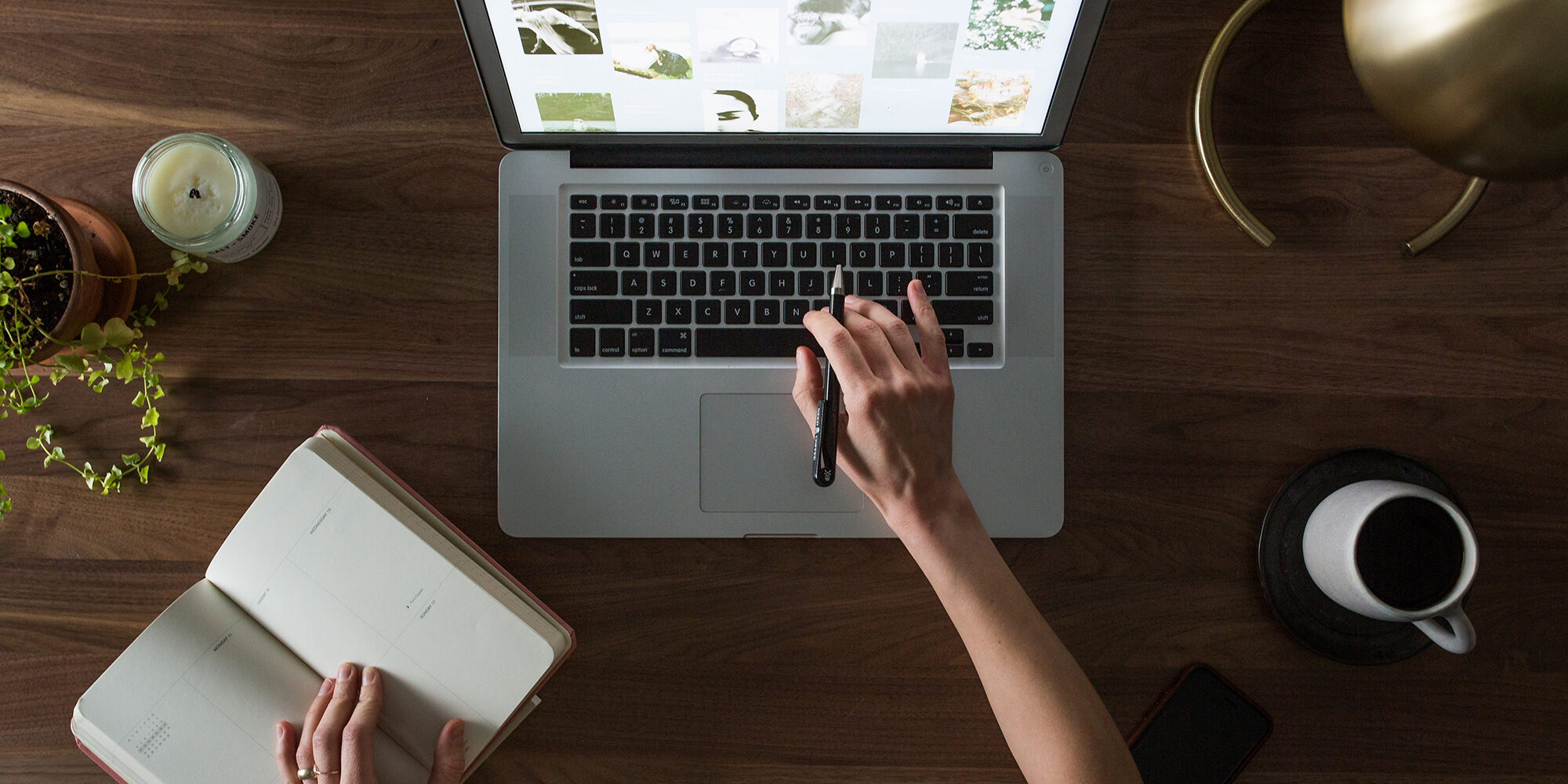 Instagram's Influencer Crackdown, Pinterest's Creator Diversity Efforts And Other Social Media News
With the presidential election in the United States less then two weeks away, social media companies are consumed with political matters. Still, they're not completely ignoring other matters. Facebook, Instagram, Pinterest and TikTok are shoring up their influencer forces and trying to help brands eek out holiday sales that could make up for losses they might have experienced this year so far. Here are five social media developments from this week that have nothing to do with President Donald Trump and Democratic rival Joe Biden.
1. Instagram'S Influencer Crackdown
Instagram is pledging to do more to address deceptive influencer practices. The pledge comes on the heels of an investigation by a watchdog in the United Kingdom that discovered influencers are regularly not revealing connections to the products they're shilling on the platform. To try to stop influencers from hiding affiliations, SocialMediaToday writer Andrew Hutchinson detailed Instagram is adding a prompt to verify whether they've obtained incentives to push the products they're posting about and updating algorithms to detect promotional content. He advised, "If you run influencer promotions, it may be worth tightening up your processes, and ensuring you're providing clarity on partnerships." Click here to read more about how Instagram is tackling the non-disclosure issue.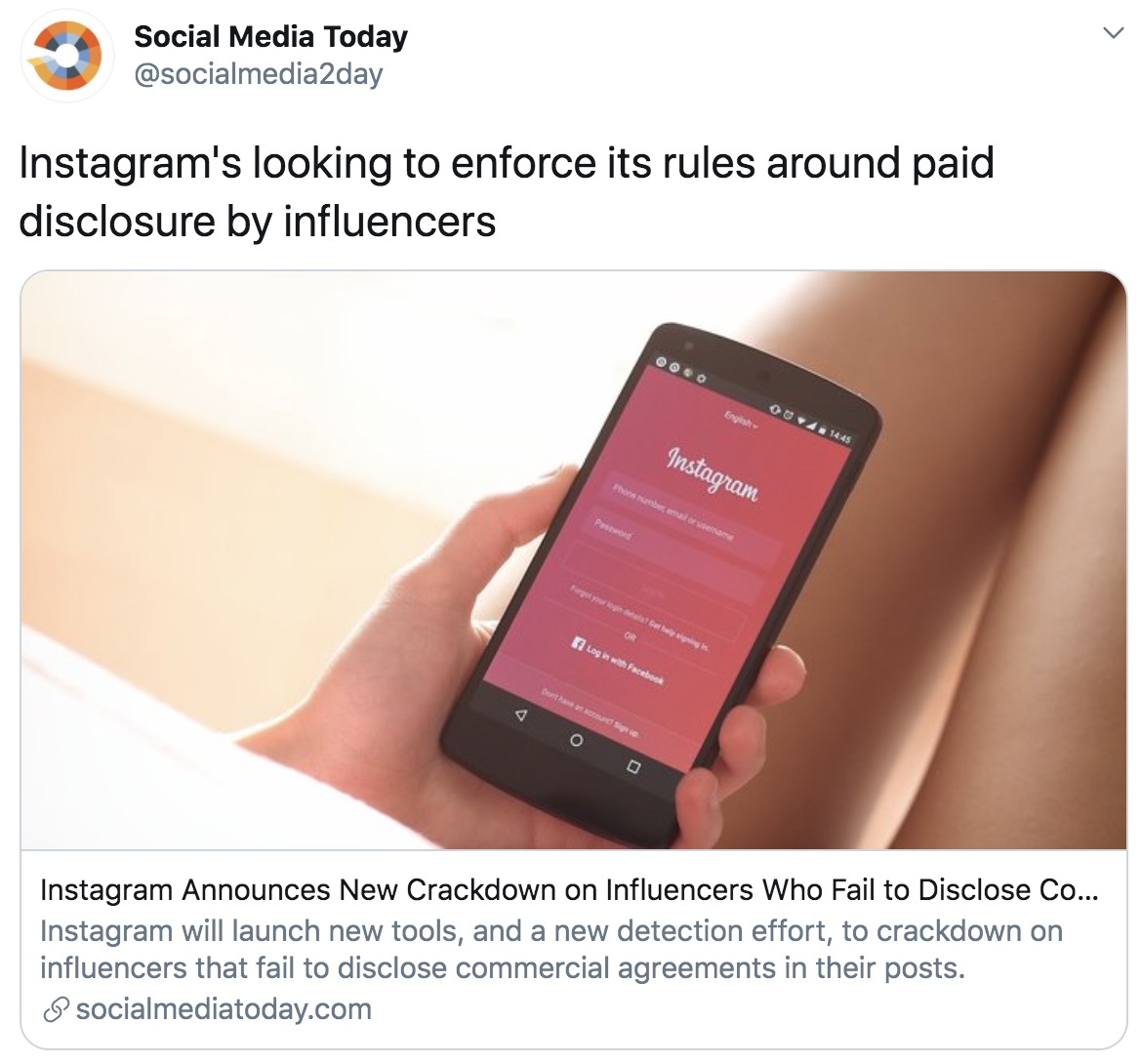 2. PinTerEST'S CREATOR DIVERSiTY EFFORTs
Pinterest vows to support underrepresented creators on its platform. It's going to be rolling out a way for advertisers, creators and retailers to self-identify as part of underrepresented groups and is committing to ensuring half of the managed creators it works with come from these groups. Pinterest is showing the representative future it aims to cultivate with a new campaign called "Make the World See All Beauty" developed in partnership with 72andSunny. The campaign and V Magazine cover wrap. Pinterest spotlights 10 creators in the campaign, including Kiitan Akinniranye, Tennille Murphy, Nyma Tang and Nam Vo. Learn more here.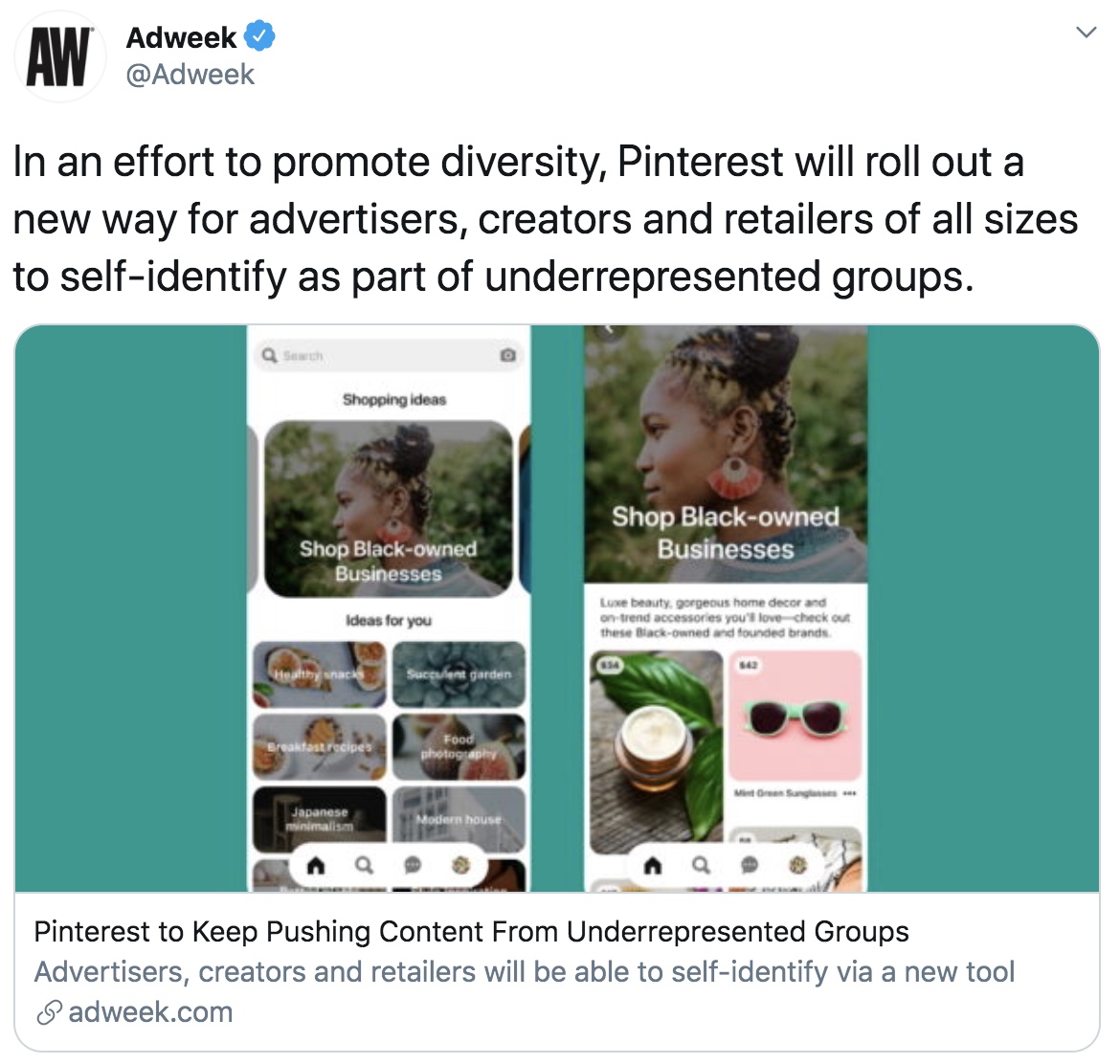 3. Facebook'S Advertising Updates
In preparation for the holiday shopping, Facebook unveiled advertising tools to help retailers and brands make the most of the season. One significant new tool enables the addition of product tags directly to paid promotions on Instagram. Facebook is also introducing options to assist businesses with retargeting people who've shown a direct interest in purchasing from them. Discount features for Facebook and Instagram shops are being implemented, too. Finally, Facebook is launching a Season of Support initiative offering insights to small businesses to get them holiday ready. Learn more here.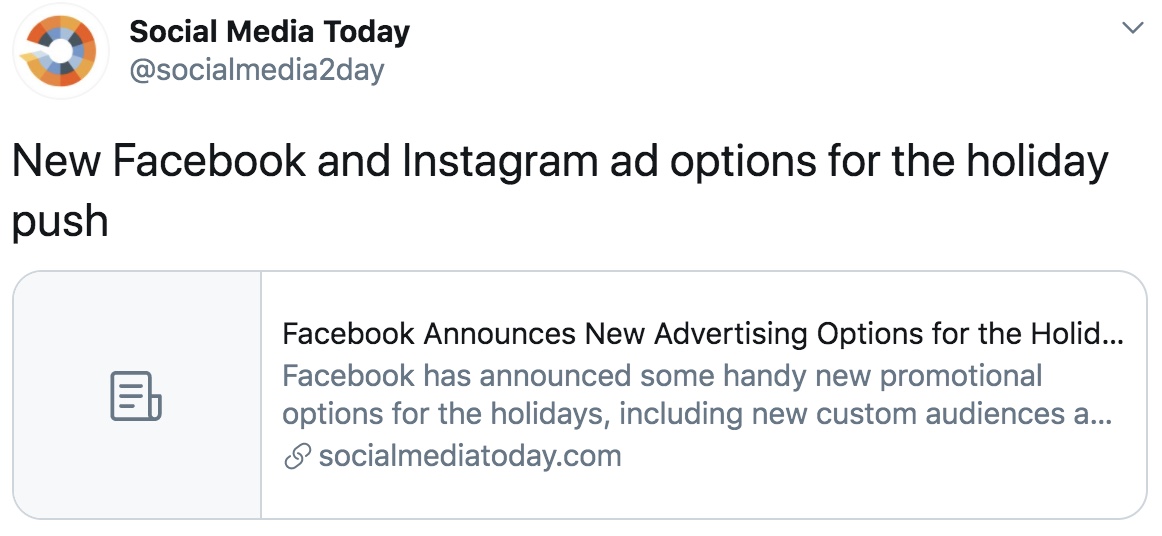 For all their individuality, gen Z consumers seem as obsessed with fame as consumers from previous generations. Of course, the type of famous people they're into is different. Instead of stars of the silver screen, they're interested in TikTok personalities, and brands are taking that interest to the bank. Invisalign maker Align's sales shot up 20% from last year, and CEO Joe Hogan credited TikTok star Charli D'Amelio as well as "Black-ish" actress Marsai Martin with raising the brand's awareness and prodding teens to pick up its product. The company reported a 25.6% increase in teens using aligners. Although TikTok's future in the U.S. remains uncertain, Invisalign's success on it demonstrates why companies like Revlon and Procter & Gamble are investing in the platform. Read about Revlon's new TikTok campaign here.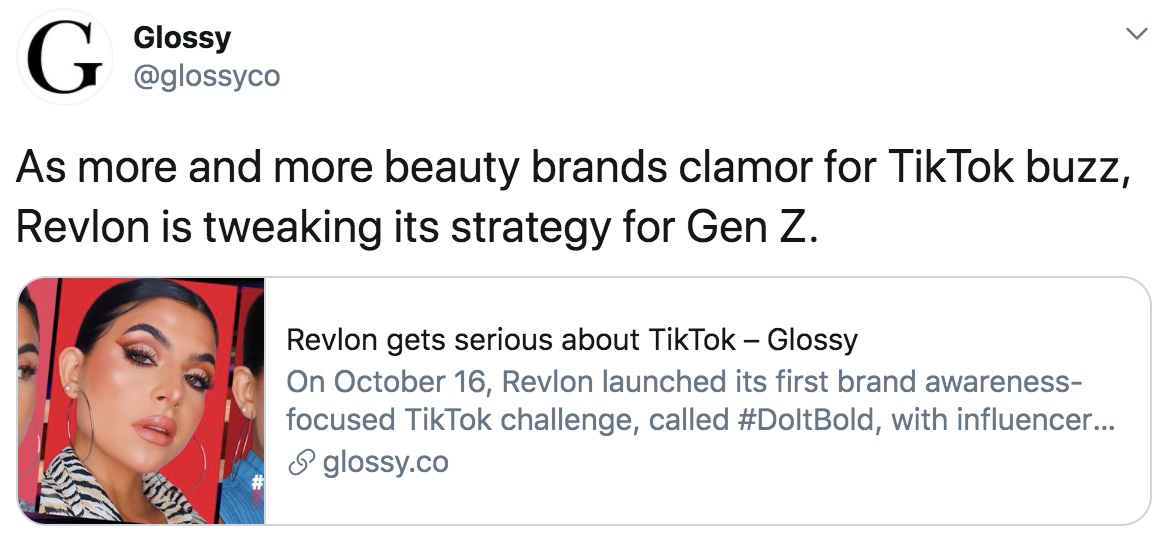 5. Instagram's Potentially lucrative badges
Could Instagram influencers make big bucks from badges? The social media network is testing a program that could allow them to. A group of 50,000 creators have been permitted to charge for badges on Instagram Live videos. In TechCrunch, Sarah Perez outlined the badges are priced at $0.99, $1.99 or $4.99. She mentioned Twitch, Facebook Live and YouTube already have monetized their badge systems. At the beginning of its badge test, Instagram is matching influencer earnings from the badges. Often described as a "tipping feature," Ronne Brown, founder of Girl CEO, is one of first to experiment with the Instagram Live badge program, and Business Insider uncovered that she made $1,000 from it in a week. Learn more about badges here.