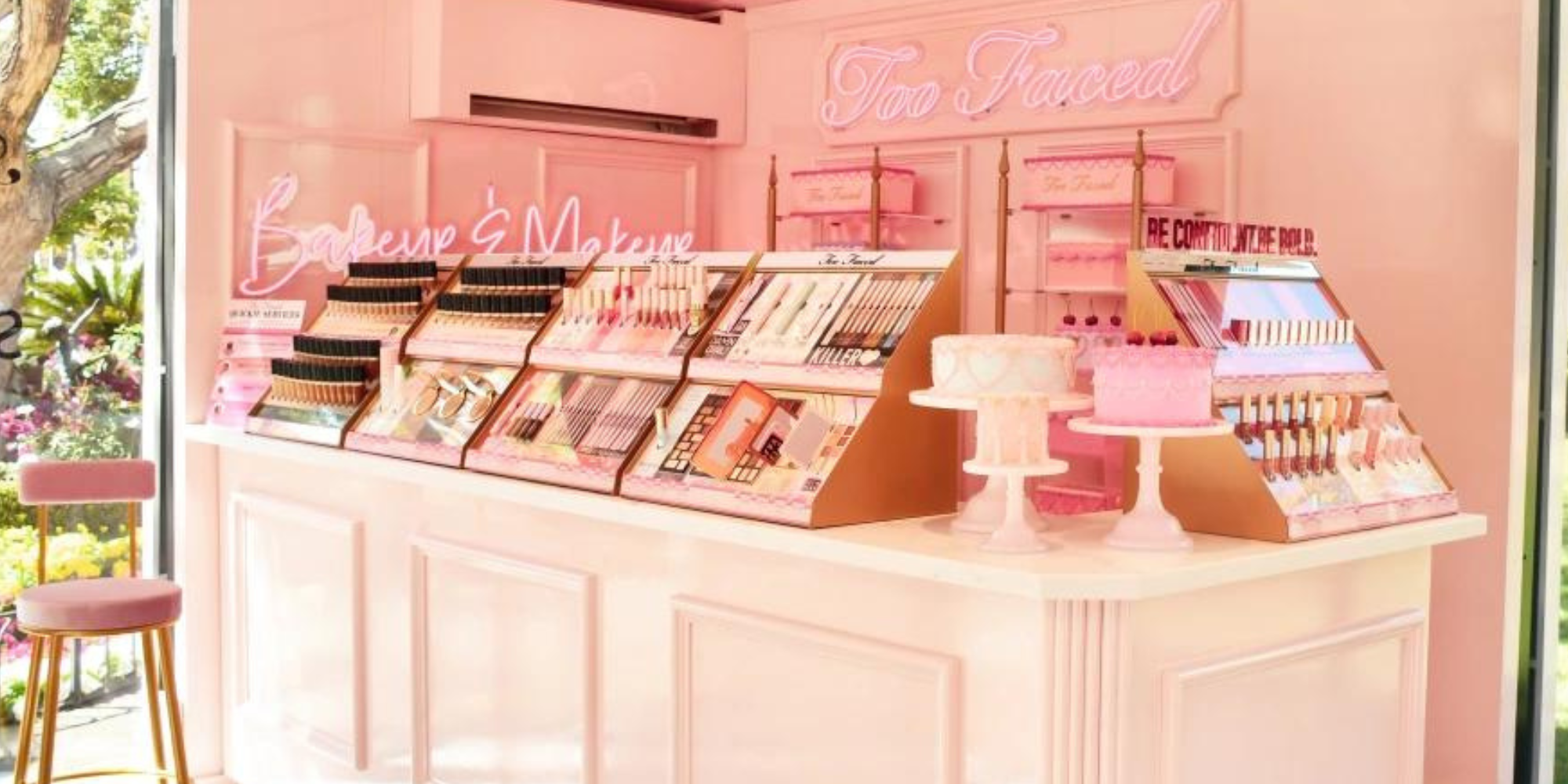 Ipsy, Too Faced And Winky Lux Execs On Why Omnichannel Distribution Is So Important Today
Standing out in the crowded beauty landscape and stoking consumer loyalty is exceedingly tough, even for well-established brands. Brands looking to keep their customers coming back have to be where they shop and spark buzz in ways that are enticing to them. 
Winky Lux's recent collaboration with Applebee's on Saucy Gloss lip glosses mirroring the restaurant chain's wing sauces is an example of a beauty brand experimenting with a unique collaboration to draw interest. The Saucy Gloss media campaign generated 1 billion media impressions and an associated Taste My Face music video garnered 9 million TikTok views. The glosses sold out, and Winky Lux is pondering whether to restock them. 
"People were thrilled by it or they were horrified by it. It was very polarizing. We loved it," gushed Natalie Mackey, CEO of Winky Lux parent company Glow Concept, during Beauty Independent's In Conversation webinar last week. Winky Lux's gen Z audience was thrilled by it, she reported, adding, "There are dances on TikTok around the Applebee's song. There's a real authentic connection with a gen Z customer, and it's also the No. 1 first date spot in America." 
For the webinar, Mackey was joined by Tara Simon, global brand president of Estée Lauder-owned cosmetics brand Too Faced, and Marcelo Camberos, co-founder and CEO of Beauty For All Industries, parent company of subscription box services Ipsy and BoxyCharm. Below, Mackey, Simon and Camberos touch on omnichannel distribution, retail challenges and subscription boxes. 
Simon firmly believes brands should be omnichannel. In addition to its website, Too Faced is broadly distributed in retail at the likes of Sephora, HSN, Macy's, Nordstrom, Ulta Beauty and Ulta inside Target. It also launched a Bakeup & Makeup Pop Up Shop at Los Angeles shopping destination The Grove in April.
"Rolling into stores, it has really an exponential growth factor on it," said Simon. "We're seeing brands start small because it's easier to start a direct-to-consumer business and more profitable for a brand, but if you really want to grow and throw some gas on the fire and eventually sell your brand and get some of these huge multiples that brands are getting, you've got to do it all."
Simon asserts beauty shoppers aren't necessarily devoted to a certain shopping venue, they just want to get their hands on their favorite products when they want them. "I'll buy a beauty product anywhere," she said. "I don't care where I am, I could be at the library." 
But retail isn't easy, and Simon underscores beauty brand founders have to understand the ins and outs of store partnerships prior to inking them. She suggests they speak to fellow founders about their retail triumphs and tribulations. "It's expensive to go into a retail environment and, frankly, brand founders have stars in their eyes about being on shelves in a retail environment," she said. 
Simon has discovered retailers are generally transparent about costs and can help brands flesh out their retail-related profits and losses to understand where they should invest. "Retailers are much more interested in a brand that has a bit of a proven track record, even if it's only a direct-to-consumer track record," she said. "They need to see that the brand really has legs and has the wherewithal and the leadership to be able to stand on their own."
Founded in 2015, Winky Lux focused mostly on DTC distribution in advance of its 2020 Target launch. The brand bowed at Target with eye-catching displays and as much as six feet of space in some stores. "It was a really, really big launch and that allowed us to build the team that could support that retail partnership," said Mackey. "So, that's when the brand really started to scale at a rapid pace."
Industry sources told Beauty Independent earlier this year that the brand is on pace to surpass $50 million in 2022 sales. It relies primarily on working capital to finance its retail operations, but has raised institutional funding over the years, including a $6 million series A round in 2018 led by GGV Capital.
At Target, Winky Lux is now in around 1,800 doors with 68 products. Beyond Target, it's in Nordstrom, Anthropologie and Ulta. Mackey said, "In a world of DTC where costs have gone through the roof, we've really found a higher return on investment and a higher customer experience by supporting our retail partners."
In the post-Apple iOS 14 world of elevated DTC costs, Winky Lux has leaned into top-of-the-funnel content, particularly on TikTok. Mackey said the brand's TikTok content drives conversion across multiple platforms and channels. She relayed, "I go into Ulta stores constantly because I'm sort of obsessed, and the sales associates will consistently say, 'Oh, someone came in and asked for the TikTok rose blush, and we know exactly that is.'" Winky Lux's Cheeky Rose Blush has been a TikTok hit.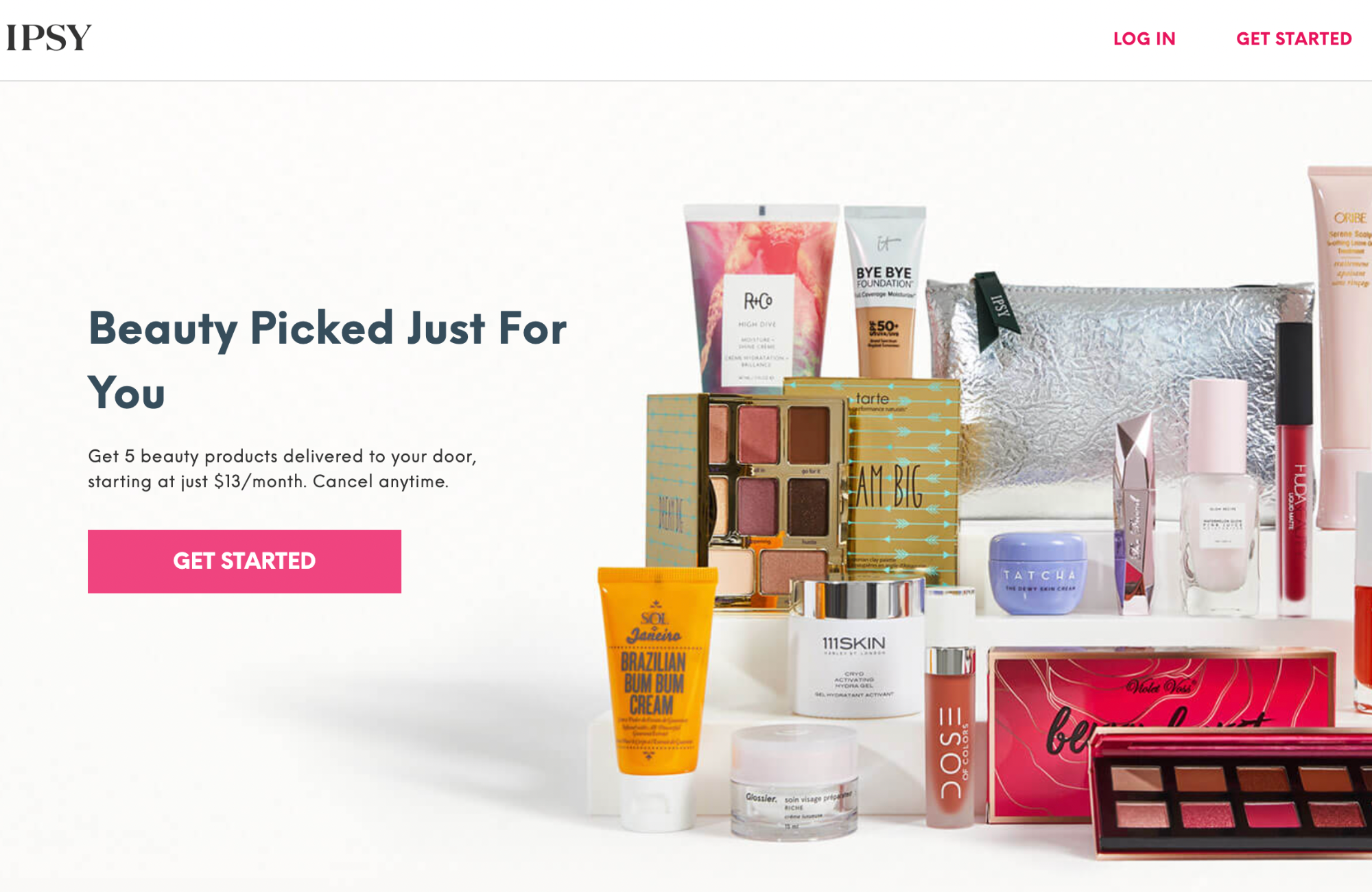 During the height of the pandemic, subscription boxes were crucial discovery vehicles as stores were closed. Today, they aren't as crucial with stores returning to form, but Camberos emphasizes BFA provides many benefits to its brand partners. It ships nearly 4 million packages monthly and accumulates customer data as it does so that can be analyzed and shared with participating brands. BFA will assist brands with production and sourcing if need be, and affords them logistics and marketing tools at a scale that's rare. 
Winky Lux and Too Faced have been in BFA's boxes. BFA can work strategically to amplify brands' product launches at retailers such as Ulta and Sephora. "We can really help get the word out there," said Camberos. BFA has a grasp on the retail ecosystem due to its Madeby Collective brands, notably Treslúce with Becky G, which is at Ulta, and Addison Rae's Item Beauty, which is at Sephora. 
In February, BFA raised $96 million from TPG Growth to focus on expansion and technology. It's valued at over $1 billion. BFA boasts 20 million-plus past and current members. Its e-commerce component has amassed over 200 million beauty product reviews, more beauty product reviews than Amazon or Yelp, according to Camberos. Reviews give brand partners insight into consumer reactions to their products and fuel algorithms that tailor monthly box combinations to subscriber preferences. 
"That allows us to provide really personalized, curated products. We can bring members value, access and personalization. That triumvirate, when it's together, that's when we think we can win, and we can provide something differentiated," said Camberos.  "We're not trying to build Sephora or Ulta or Amazon. We're not trying to build up tens of thousands of SKUs. We're very curated." 
To watch this webinar and earlier In Conversation webinars, visit Beauty Independent's Replay Library.