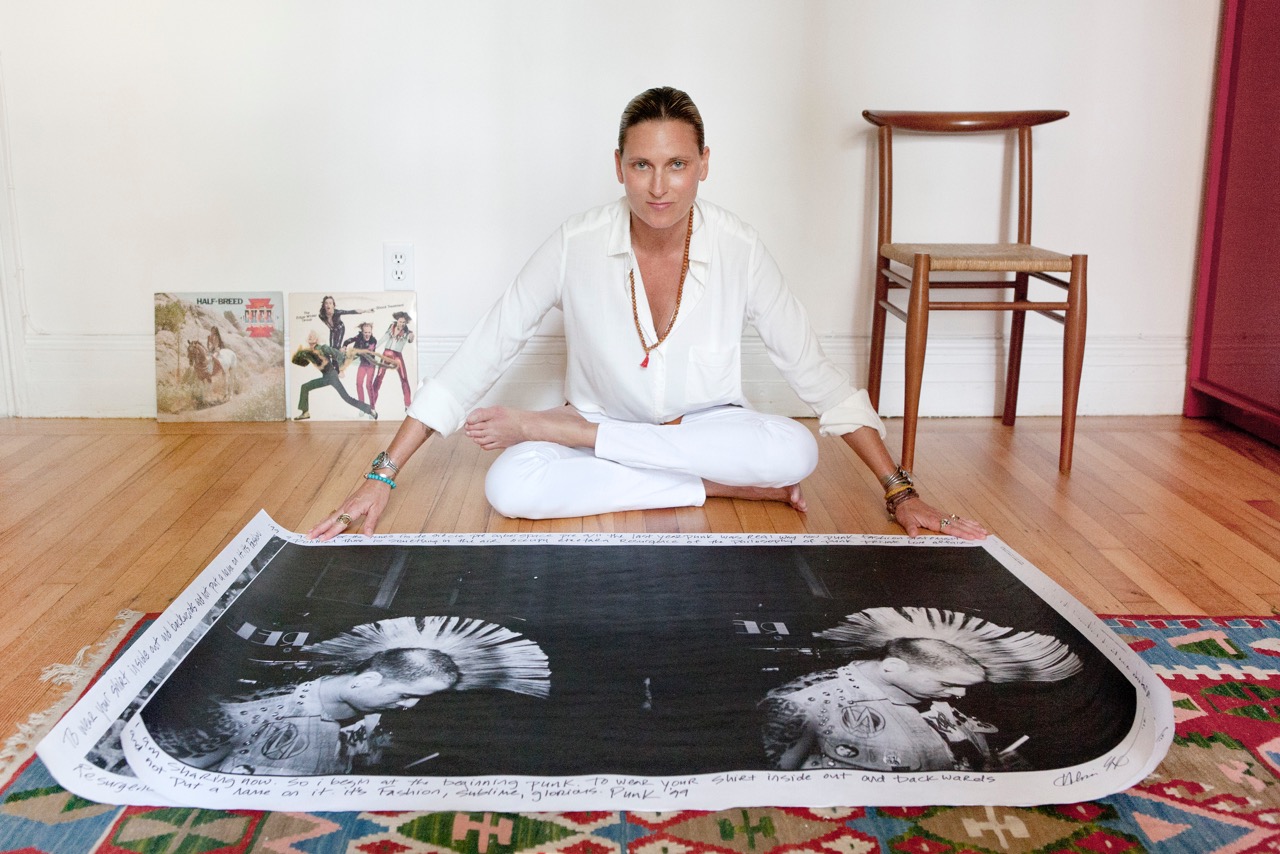 Why Jiva-Apoha Founder Angela Shore Is So Committed To Hand-Blending Oils
Before wellness and beauty became a conjoined category, Angela Shore focused on healing rather than improving. She started her brand
Jiva-Apoha, which takes its name from the Sanskrit term for soul-healing, in 2013 a
fter practicing
Ayurvedic bodywork she learned during a two-month trip to Kerala, India. Shaped by Indigenous as well as Ayurvedic traditions, it resulted from clients requesting take-home versions of the custom oil blends she used in her treatments, and quickly gained a following beyond her early clients from clean beauty and wellness leaders the likes of
Moon Juice founder Amanda Chantal Bacon and CAP Beauty co-founder Kerrilynn Pamer.
During the pandemic, Jiva-Apoha's following has grown with customers flocking to Vitality No. 7, its hit body oil designed for immune support. Beauty Independent talked to Shore about operating at this troubling time, Jiva-Apoha's
retail partnerships and press placements, and the one thing she wished she did differently when developing the brand. 
What inspired you to launch Jiva-Apoha?
I've been full-time working on the brand about seven years. I was working full-time after 9/11 in the restaurant business and hospitality business for many years. After 9/11, I was about to open up my own business tequila lounge taking care of the film, fashion entertainment people. Through those years, I've built up such a good following and clients. I still have a lot of those clients today. When 9/11 happened, everything that I was working toward hit rock bottom. Financially, I lost my investors, [and there was] stress and a broken-up relationship. I fell ill, and that's when I decided to take everything into my own hands and basically get back to my roots. I've always been into healing, always doing yoga. How can I bring all these beautiful things that I love together?
I started going to school studying with various Indian doctors. At that time, there were really no courses available in New York for Ayurvedic bodywork. So, all the doctors would come in from California, and we would do an intensive once a month study. I did that for a year [and] got certified as a wellness coach. I decided to take a sabbatical and planned to go to India for two months to study. That's pretty much when I met my business sources and my store regarding all the oils. To be there, to be in that element day and night, I really had the most incredible opportunity of bringing all this with me back to New York.
At the time, I was living in Brooklyn Heights, and I started my own healing session work, which I still do in client private sessions. I worked a lot with my oils, combining all my shamanic tools [from] working with two different Indigenous medicine women in New York [and] combining that with my Ayurveda. At the end of the session, a client would ask, "Can you make a personalized oil?" I would run to Ricky's to get a little container, and that's pretty much how it started. I was like, "Wow, this is something that could get a bit bigger. Let me wrap my head around it." I started doing my numbers, getting into all the chemistry, going to many workshops. And that's how Jiva was born. Conceived in India, as I love to say, and born in Brooklyn. 
How many oils did you launch with?
In Brooklyn Heights, I had an amazing parlor level, beautiful rooms, but the kitchen was crap. You had to slide in sideways. That's where it was all started. I started out only making personalized oils. That's more of really getting to know the person [and] the body constitution, which I still have available on the website still today. The production of that takes a little bit longer because I do spend more time with it.
So, it started with the personal oils and, then, I also brought in a few key blended oils like the Altman blend, which is still up the top seller. That was the very first blend, then the grounding and purifying 1967, just because it was a classic number and classic rock, and Alma. I started with those top three blends and the personalized and the inventory just grew. Now, there are 25 SKUs on the market. I still do everything by hand. 
Will you continue to hand-blend your products as the brand scales?
I get asked a lot, "Can we just make a big jug of this and just pour into your bottles?" I'm like, "No, it's not the same." That's why I haven't changed the ingredients. It's been exactly the same since day one. The price points have been high because of that and because I do spend top dollar for the sandalwood coming out of India. I focused on what was going in the bottle versus fancy packaging.
I started out online, [but] I've had a really good run with retailers. I now get involved with different projects, wellness projects, private label. At the time, CAP Beauty was my hub. I lived in California for four years. When I moved to California, that's when I went full-time into Jiva and really had a great run, got recognized by Moon Juice. I was doing a lot of work with Amanda at the time. So, I've been slowly growing in different ways. I've done big production and absolutely plan [to scale]. There's nothing that I haven't been able to do so far, which is pretty incredible. I jump around to different departments. I do have a couple people on staff, so that helps me when it comes to the website.
Where else is Jiva-Apoha carried, and what businesses have you created white-label products for? 
I created the oil for Lifehood. Jiva's also carried there. Unfortunately, when they finally opened the doors at the platform, COVID hit. They haven't reopened yet. They're working on reopening. I have a brand new hub and wellness center down here in Winston-Salem, Camel City Wellness. They're doing cryotherapy, reflexology massage, a little bit of everything. They opened a little over a month ago, brought in the entire line, and they just sold out. There's a lot of New Yorkers coming down to North Carolina. I do have some great direct clientele throughout the state. 
I am with New London Pharmacy. I love those guys. I'm also doing a lot of work with the Higher Dose team. It's a couple new spa studios opening up in the Midwest. I was working closely with Sacred Space in Miami. But so much has happened and a lot of small retailers have closed. It's kind of like a new beginning, which may be a good thing. I don't know.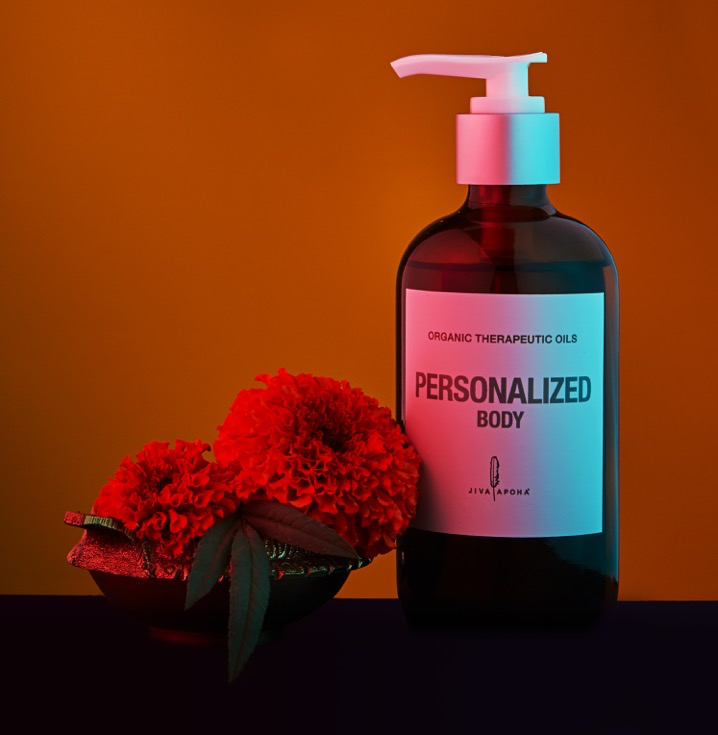 Are there other retailers you think would be a good fit for Jiva-Apoha?
I love what Credo's doing. I love what Detox is doing. I'm changing my direction into the hospitality and spa industries, which makes me feel more at peace in a way, knowing the product can be in the hands of people actually using them for massage, but also retail and backbar. 
At the end of the day, this is definitely about wellness. When I started, I never thought about beauty. It just kind of turned more going in that direction, but I'm the oil pusher. I started with oils, and that's one thing I want to maintain. I've worked with a lot of different people, lung cancer survivors, breast cancer survivors. It's been a big, big variety of clientele. 
How much did you spend to launch Jiva-Apoha?
Initial startup phase was done on two credit cards, no investors, with $50,000. By 2017, [I put in] $250,000. My advice and biggest learning since launching is to always seek investment partners from the get-go. I've been operating as a one-woman show, managing day-to-day operations with no manufacturing help or partners. [There have been] aches and pains. Practicing daily balance has been key. I have had one amazing co-worker since day one plus various freelancers. I would love to seek partnership in general. My [ingredient] sources and vendors have been maintained, keeping quality control consistent.
How has the business grown since launch?
In 2012, I launched online and got my first big break with Daily Candy NYC, and $3,000 in sales overnight [from the] article. That jumped-started the business. Rachel Shechtman's Story was the very first retailer that placed Jiva-Apoha [on shelves], where Daily Candy came in to discover new products.  
In 2014, [I] started operating Jiva-Apoha full-time [and], had a great retail launch with Moon Juice in Los Angeles and operated at 60% gross margin in sales. In 2015, I [reached] 73% gross margin and 78% in 2016. In 2017, [I] was in talks with an investment group about being bought, but that umbrella group dissolved. In April 2020, [I] launched Vitality No. 7 Body at a special discount. It's my highest gross profit on one SKU. Gross profit was over $10,000 within three to four weeks.
Since COVID-19, Jiva has been running with special discounted offers to help others afford the skincare line and to keep volume going as a small business. I have had no extra funding [through] small business relief.  
During COVID, I've actually been busier than I've been in a really long time, maybe because it's all online. I launched Vitality No. 7 quickly because I've worked with the key essentials oils myself for so long, so it was something that I knew I could put together quickly and knowing that everyone was going to need something to help boost their immune system and have a little more support for help. April was actually one of the biggest month I've ever had.
Then, of course, bottles started running out. There were a couple of moments where I had a substitute using a metal bottle for a brown [glass] bottle, but it all worked out. I'm so grateful. I've been very busy.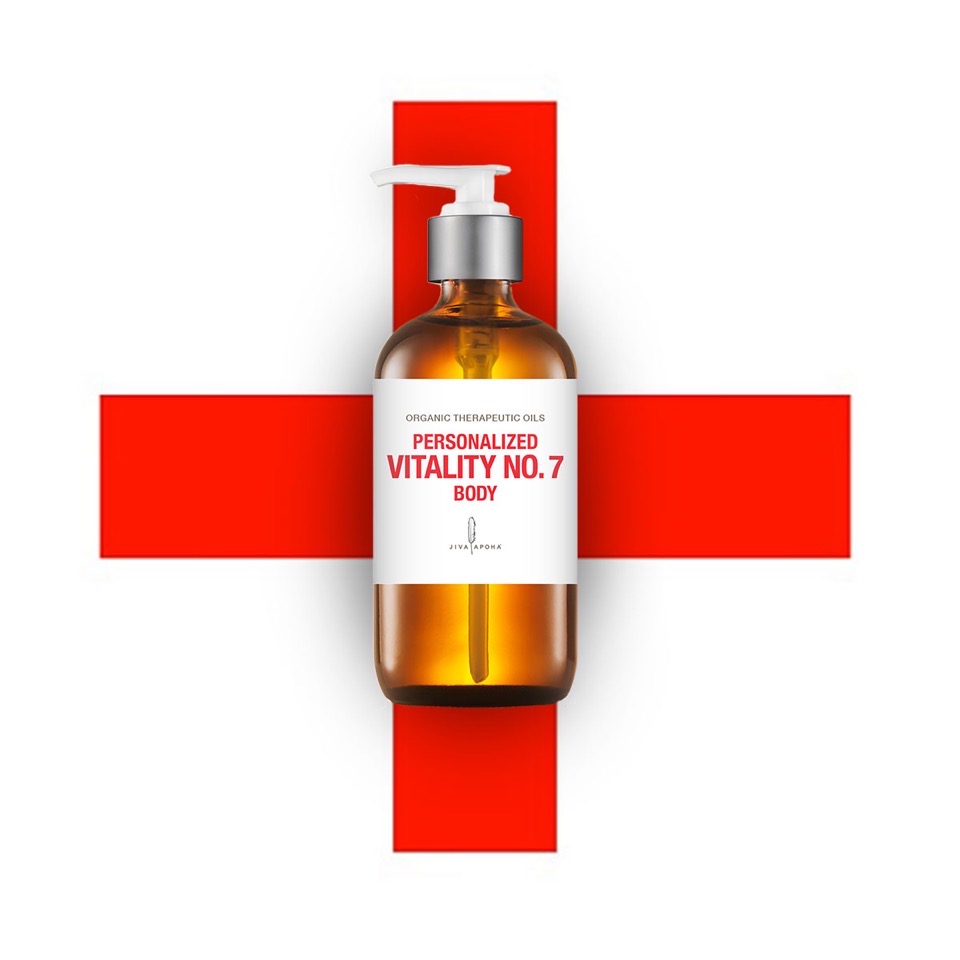 Would you ever take on investment?
Absolutely. When I first started this, I was like, "I'm just going to use a couple of credit cards and start putting all this together." I spoke to a woman who I used to work with who was very big on Wall Street, and she was like, "Forget about doing a business plan. Just do it." I'm like, "Really?" I've always done a business plan, even in my restaurant. She said, "Angela, just put it together and just do it." So, that's how I did it. I could kick myself for never putting the full business plan together because people I think don't realize how expensive it gets. You can spend so much money with research and development and, then, the studies. It just goes on and on and on.
[I work] with pure essential oils [and import] the mostly exotic oils that I work with from India. When that comes in, we're talking about canisters. That's thousands of dollars.  I've tried so many [oils] from so many different companies. I only work with sustainable farms. I still have a couple of mom-and-pops in the midwest, vendors that I've been very loyal to who I work with. I have stuck with my vendors, so we've kept it very consistent. Then, studies have added up, which I wouldn't change. It's doing it the right way. It's been such a great pleasure. Honestly, it's changed my life. I went through my own healing with this and, now, it gives me such satisfaction to help others.