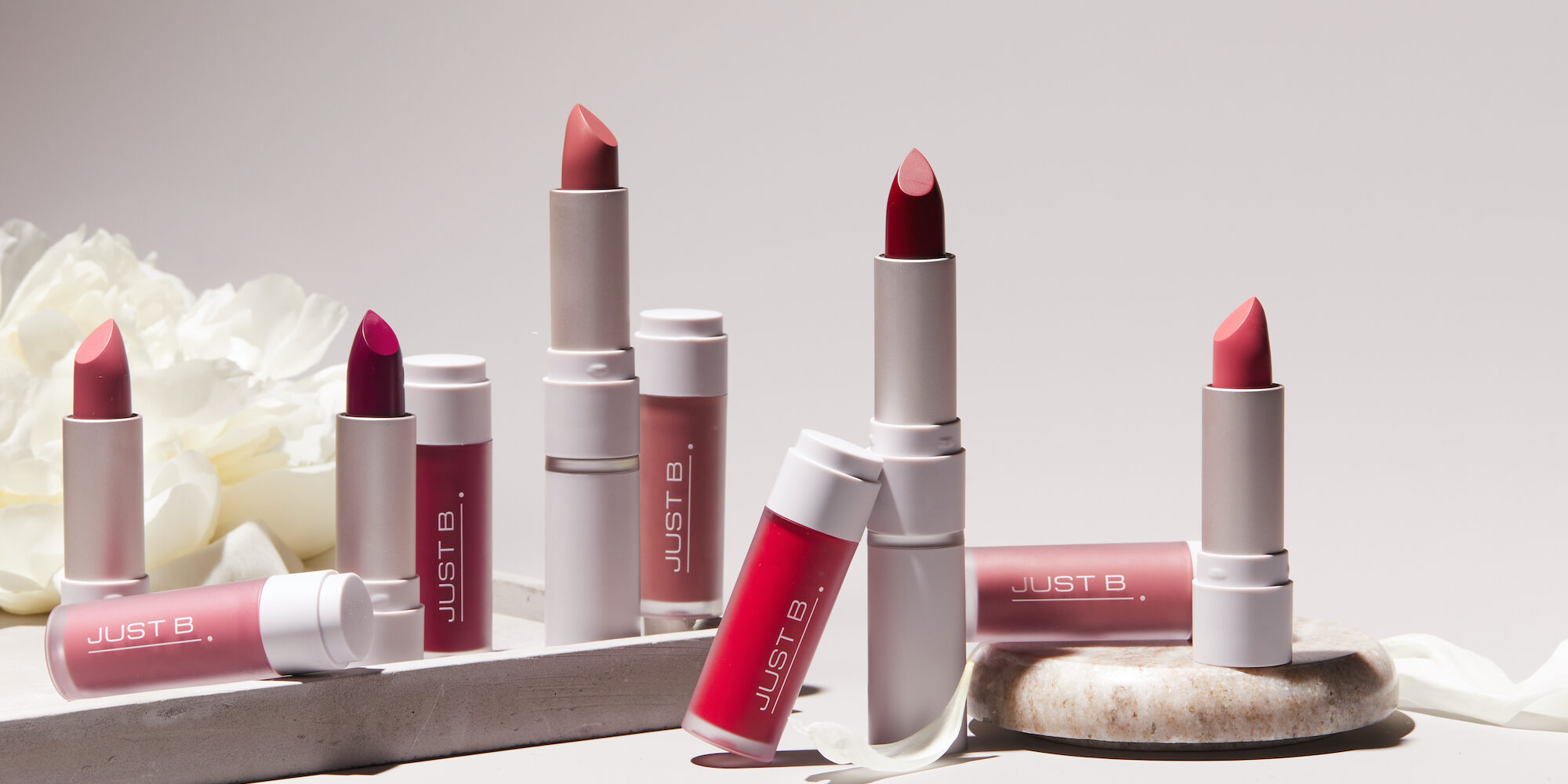 Just B Is Out To Make Makeup Easier For South Asian Consumers—And Everyone Else, Too
Bina Khan and Madiha Chan have what Khan affectionately calls a "long, sweet association."
A makeup artist for 25 years, Khan did Chan's makeup for her wedding nearly 10 years ago and went on to handle Chan's sisters' makeup for their weddings as well. Interested in learning more about makeup, Chan, who spent nine years in engineering at Google, started taking classes with Khan—and that's when the two really bonded over the beauty product difficulties they face as brown-skinned women.
"We can't really find stuff that works for us," says Khan. "I had to give her so many solutions on how to get your foundation right, how to get your lipstick right. I was telling her, 'You're going to have to add this, you're going to have to layer that, and you're going to have to mix this.' And we both were like, 'This is kind of ridiculous.' There are billions of brown women on the planet, and no one's making anything that is a one-type solution for us."
Khan and Chan decided to come together to create a better solution with Just B, a brand designed with the makeup needs of South Asian women in mind. It's debuting with the $38 two-in-one Lip Spectrum product in five "Not Just" shades: red, pink, peach, magenta and champagne. One side of the product has Pigment Fluid, which delivers a powder-matte finish. The other side features Pigment Glaze to provide a smooth-cream finish. Customers can mix and match as they see fit. Experimentation is encouraged.
Khan suggests customers use Pigment Fluid as a lip pencil or a mattifying agent and Pigment Glaze as a primer. "I can create my own form," says Chan. "So, if I want something more long-lasting under a mask, I can wear the Glaze with the Fluid on top, and it won't budge under the mask, but it will start hydrated through the day."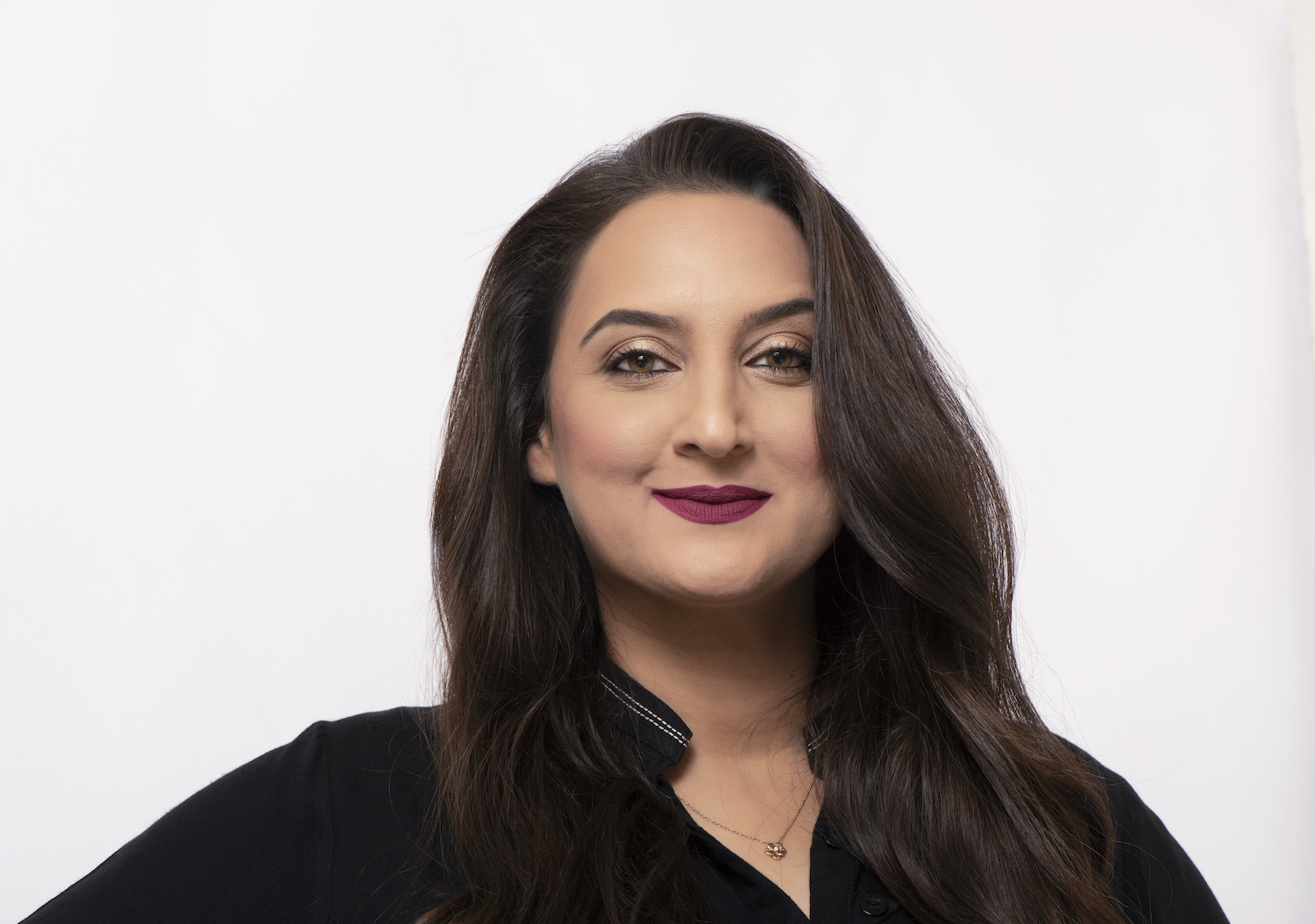 Formulating the shades wasn't easy to do amid the pandemic. Khan is based in London and was in Pakistan for stretches in 2020, Chan is based in the Silicon Valley, and Just B's lab is in Italy. Any slight tweak led to about a month of back and forth. They relied on lots of videos, and testing on friends and family to perfect the colors. "We were all inventing systems on the fly, which was super fun in this grim time," says Khan. "I kind of felt like a boss doing it." The shade lineup is appropriate for every skin tone. Chan says, "It's a core collection of colors that I think most people really want."
It was particularly crucial for the duo to get the peach lip shade right. "For anybody with a warm skin tone, when you put the wrong peach color on, you're left with a kind of green tint around your mouth," says Khan. "So, we needed to find a way to solve that problem." Part of the answer was two spectrum shades. "We've got this honeycombed brown backing and, then, a brighter pink lipstick. So, when you layer them up, they match, and it's up to you how dark or how light it goes," says Khan. "We want to be responsible for creating systems that mean you don't have to buy a trillion things. You'll find your solution, you'll find your perfect fit, and you should be good to go."
The brand is launching today in the United States and Pakistan, which means it has to deal with two different setups and systems. It's meaningful for Chan and Khan to introduce the brand in Pakistan, where they're from originally. "We are so proud of our roots," says Chan. Just B deploys a virtual try-on tool on its website to help capture customers in the two markets. "Hopefully, that allows them to be able to experience it quickly and purchase it," says Chan.
The co-founders report that Pakistan mostly operates via cash on delivery rather than credit cards. Just B has devised a system in which customers purchase on its site and, once the merchandise arrives, the customer receives a text message from the delivery person, who, in turn, obtains cash payments in person. "We basically customize our system as much as possible to meet the needs of these two markets and, then, we'll start to go deeper based on the results that we end up seeing," says Chan.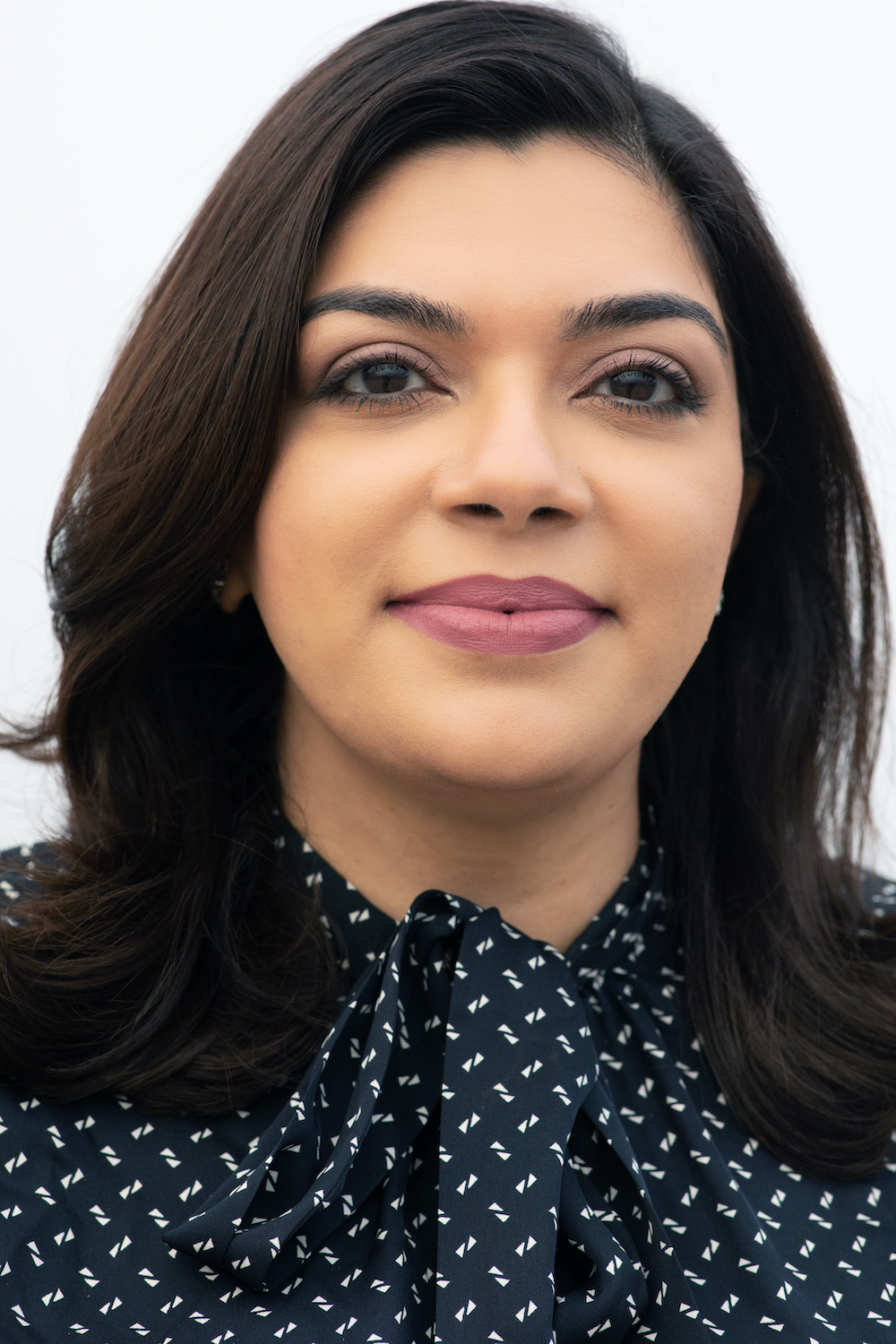 The pair hope to expand Just B's lip product shade selection in the coming months and, late next year, if the supply chain permits, venture into face products. Each release will be made with brown skin tones in mind, but be meant for everyone. "We don't want to be exclusionary," says Khan. "We don't want to say, 'This is just for me and my brown sisters, and we're not interested in the rest of you.' I'm interested in all people."
Still, the importance of making cosmetics with South Asian women at the forefront rather than as an afterthought hit Khan when she tried on a final Lip Spectrum sample. "I teared up because I just felt like somebody in that moment sees me, somebody sees that I'm beautiful, and that I'm worthy of something that I can put on that celebrates my beauty and my tone," she says. "Of course, that person happened to be me."
Khan's 75-year-old mother had similar feelings about her daughter's endeavor. "Once she tried the lipstick, she looked at me and said, 'I've been trying to find this red literally my entire life," says Khan. "So, this is a powerful thing for us. You don't have to solve a problem and layer five things to make it work for you, you can just be. You're fine as you are, you don't have to fix something. Here is something that celebrates you, go now."