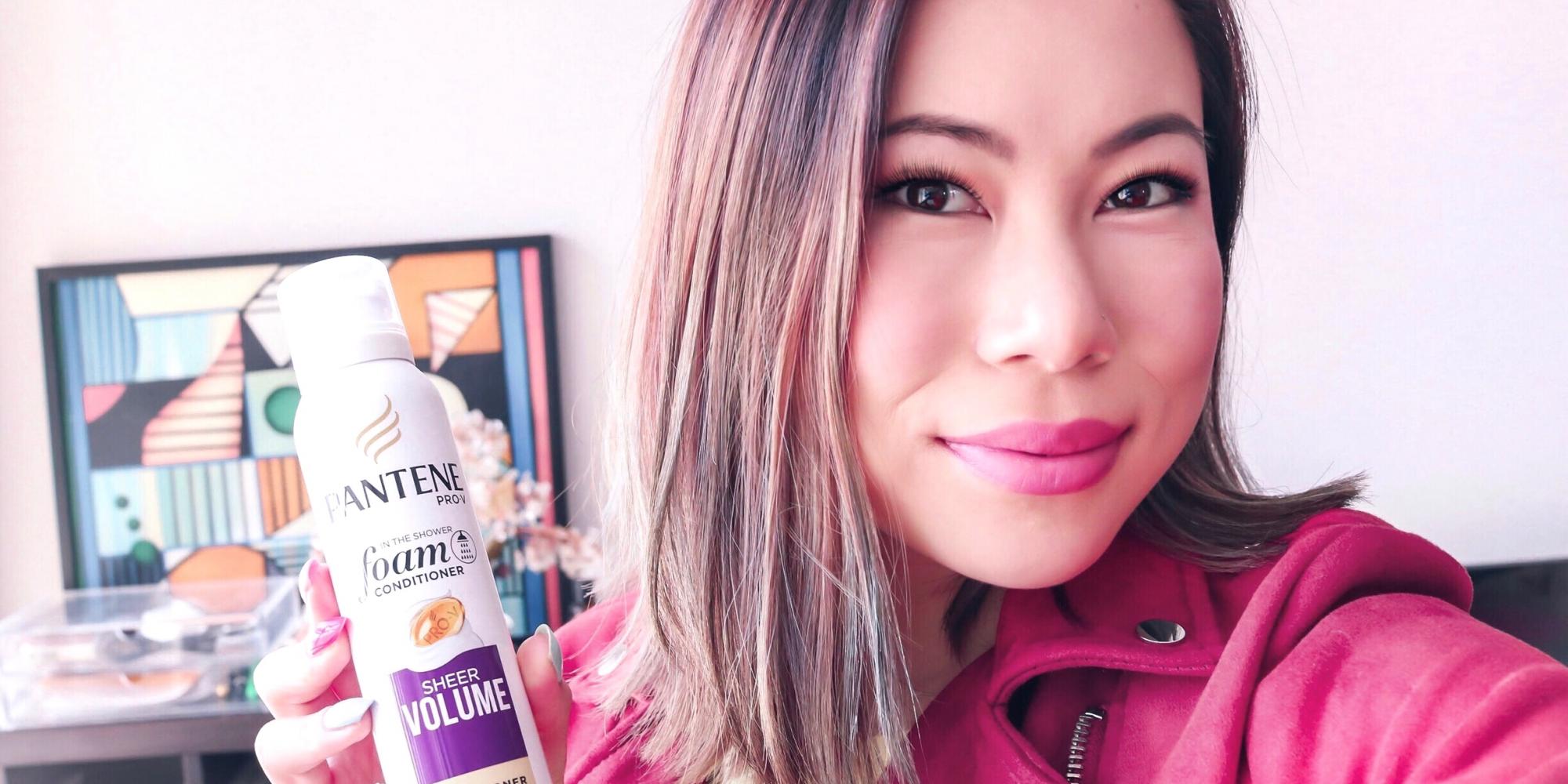 Kasey Ma, The Hard-Working Influencer Behind The StyleWright, Is Piling Up Brand Partnerships With The Likes Of Suave, Aveda, Korres And More
Kasey Ma is no fly-by-night influencer. She started blogging on Xanga and later pivoted to MySpace before launching online fashion and lifestyle content destination The StyleWright in 2015, and attracting nearly 140,000 Instagram followers in the time since. Ma, also a singer who regularly belts out tunes on her channels, ventured into social media seriously after scoring a job with a six-figure income in the retail industry that left her creatively unfulfilled, and decided to take the full-time plunge into influencing last year. Brands have taken note of Ma's impact. She's struck partnerships with Pepsi, Reebok, Aveda, Sunday Riley, Korres, Suave and more. The adoration of brands and fans is great, but not her career motivation. "I am not posting for the attention, for the followers, or for the comments. I am posting content because I want to and it feels right to," wrote Ma on her blog, adding, "To know that I have inspired someone through my fashion style, my music, my words, and through me as an overall person is one of the most rewarding feelings. And to me, that is the source of my happiness – to help and inspire others." Beauty Independent spoke with her about companies' relationships with influencers, rising beauty trends, the benefits of small brands and business aspirations.
Where did you grow up, and how did that impact your idea of beauty?
I grew up in the suburbs of New Jersey in a very Caucasian town where there wasn't much diversity. Because of this, Asian beauty wasn't very known to me, so I always wanted larger eyes, a more contoured face, tanner skin and arched eyebrows. To achieve this "ideal beauty," I adapted my makeup routine to try to fit in with the popular girls as school. From YouTubers like Michelle Phan and Promise Tamang, I taught myself how to perfect eyeliner, fill in my brows and include bronzer in my routine every day.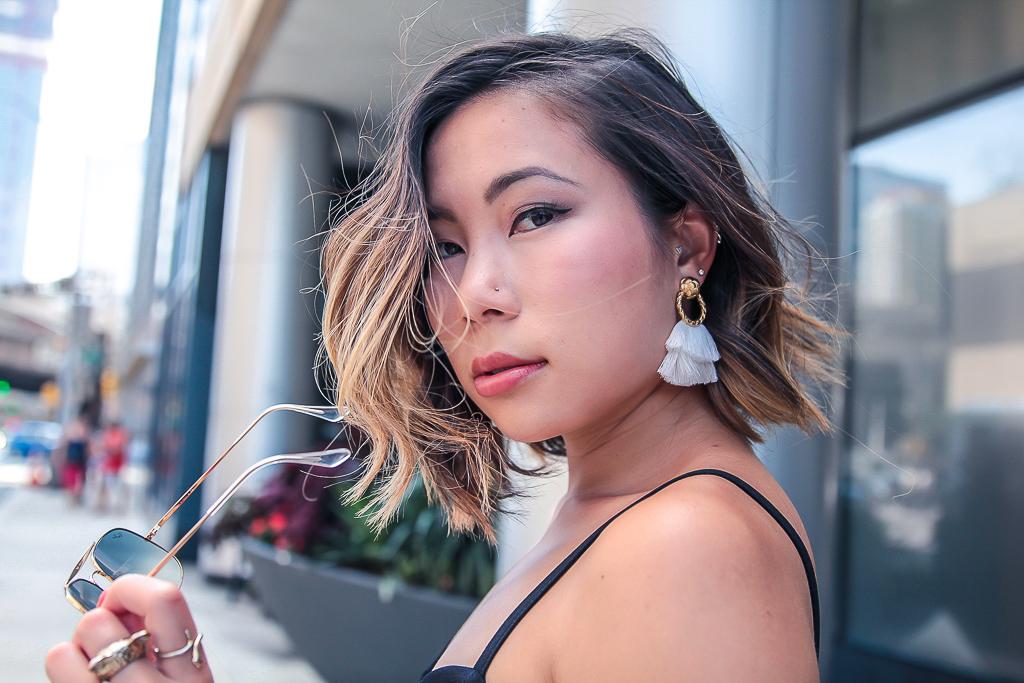 How did your blog get started?
Starting my lifestyle blog was actually a fortunate accident. Right out of college, I was climbing the corporate fashion ladder at various department store retailers such as Lord & Taylor and Macy's. I realized buying and planning was mostly churning out numbers at a desk. It was mostly analytical. Creativity was no longer the focus, and I really missed that aspect of the industry.
I had a vision to be more involved in the community and wanted to launch an e-commerce site for independent and local designers. My goal was to develop a platform to help designers be heard and give them the credit they deserve. After buying my website domain and sending out a dozen cold emails, I heard back from a few designers who were interested, but they only had time to meet during my work hours. Unfortunately, I couldn't leave my desk for three to four hours a day, so I had to cut this dream short.
With inspiration from bloggers like Aimee Song, Negin Mirsalehi, Wendy Nguyen and Danielle Bernstein, I decided to launch my own blog instead. As soon as I decided, I texted my coworker and told her that I was going to dress up real cute the next day, and asked her if she could take photos for me from my iPhone. The next evening, TheStyleWright.com was born, and my first blog post was published.
Are you blogging full-time? 
Yes, I am. I left my full-time job in retail consulting last year right before New York Fashion Week in 2017. The transition was crazy, but it was so worth it.
What did you learn from your fashion job that helps you with connect to your audience or work with brands?
I believe my education and job experience has very much helped me in working professionally with brands. Everything from majoring in economics at New York University, interning in finance, and being involved with the business side of fashion has created a solid foundation. I can treat my blog like a business and really run it like one. In just under four years, I've had five interns and, now, have just recently hired my first assistant. If I hadn't learned the people and managerial skills at my jobs, I think my journey would have been a bit slower.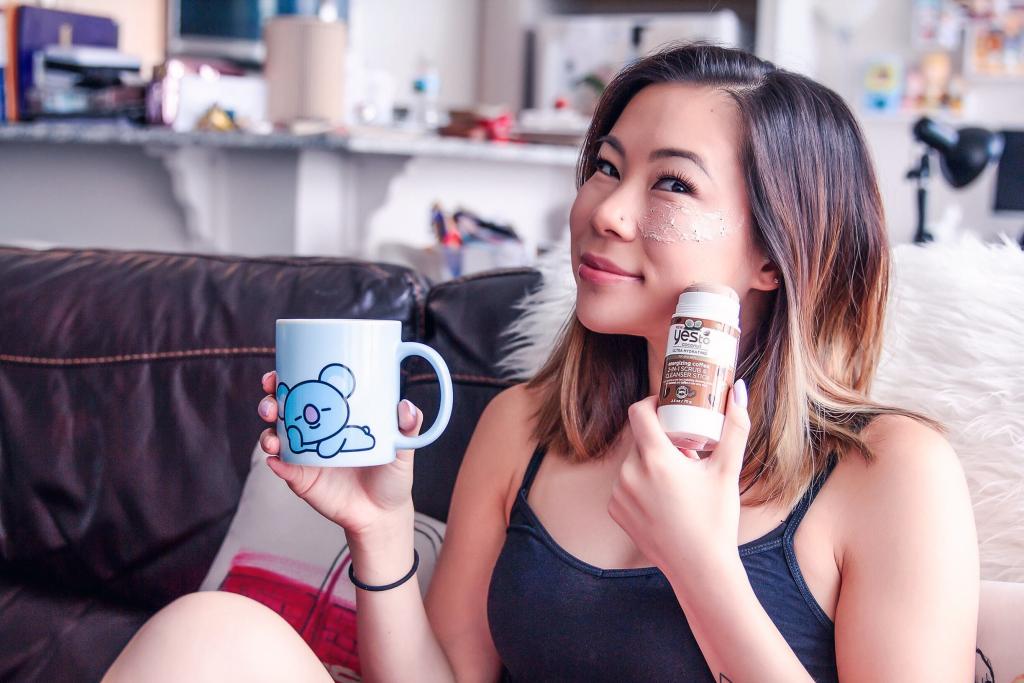 Did you have any idea you would be deemed an influencer? 
Absolutely not, when I started blogging, influencer was not even a term. There were only bloggers, and I relied mostly on my website and Instagram simultaneously to provide updates to my followers. Back then, it was rare to have high-quality content on Instagram, and I remember still sharing iPhone selfies and food pictures on my feed alongside my #OOTD's. Instagram wasn't as important until maybe six months to a year later after my first blog post.
What do you wish brands knew about working with influencers?
I wish brands could understand how much work goes into creating our content, and [that] they wouldn't underpay us. For a blog post, it takes me about five to six hours to write and set up, and that is if I have absolutely nothing else to do that day. On top of that, I need to pay my photographer out of pocket in order to shoot these campaigns, and that usually takes a whole other day. Writing a blog post isn't as simple as getting your thoughts out on paper. It's an entire production that takes a lot of creativity, thought, time and money.
If they were to consider that in order to produce high-quality content, they need to hire a team that consists of a marketing expert, model, writer and website developer to really create a compelling story for them. For us influencers, that's one person. How much would they pay that team? What we're getting paid is actually a bargain compared to what brands had to pay in the past for marketing campaigns. Besides, the more than brands can offer, the more effort influencers will put into the campaign because they will feel valued. Wouldn't both parties want this for a successful campaign?  
Lately, there has been coverage of brands being unhappy with influencers not generating worthwhile ROI or accepting payment and giving negative reviews. What are your thoughts about what's going on?
It's both parties' fault. The brand should do a better job at researching to see if the influencer is a good fit. On the other hand, the influencer should have either researched the brand to see if it was a good fit that he/she would naturally advertise anyway. It also helps to have a conversation about a potential negative review before publishing anything.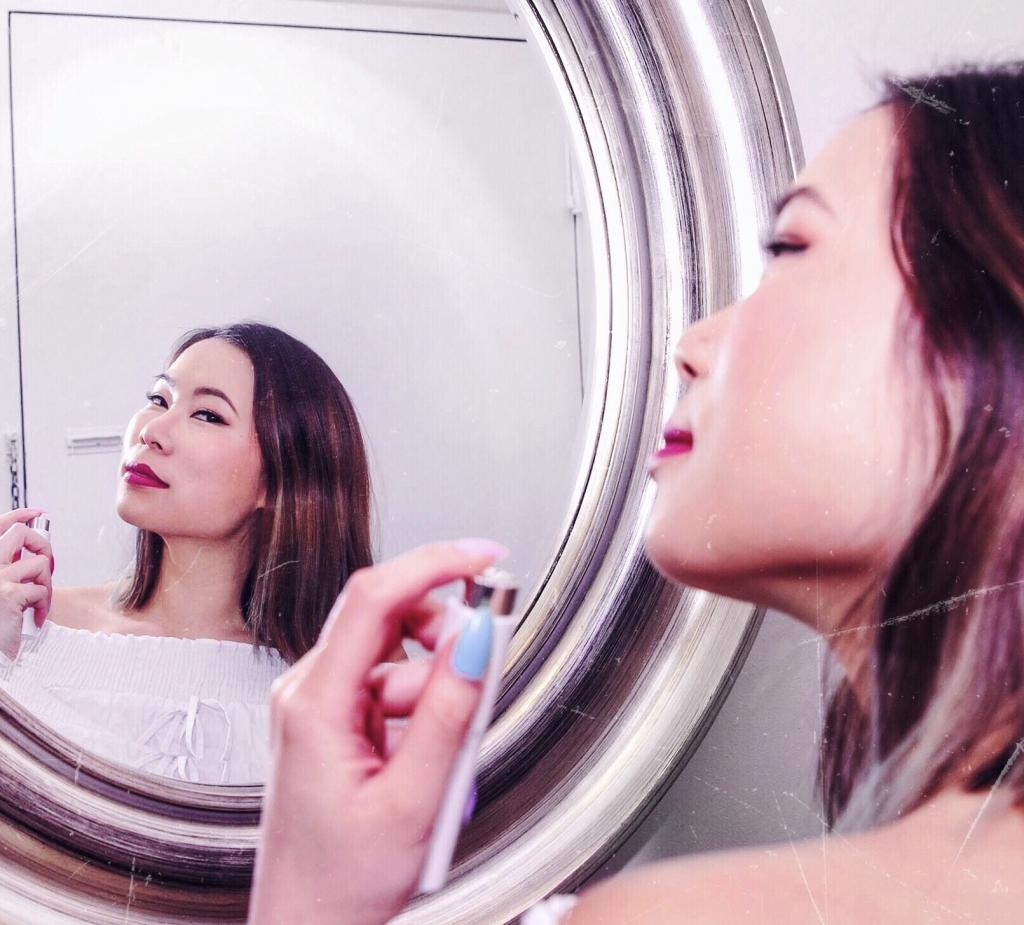 How do you choose which products or brands to feature?
Simple, if I would try the product and naturally share it on my feed as a beauty or fashion influencer, then it's a brand to consider. My job is to create content that I would share organically, what I love and what works and what doesn't. No paid campaign or partnership should negate that.
How do you prefer to work with brands? 
Ideally, I'd love to work with a brand in a long-term partnership. I believe this is the most effective way to increase brand awareness, and trust in both the influencer and brand. If I ever land this type of partnership, I can see that over time, my followers would trust my recommendation since I have been using the brand's products for so long. Of course, there has to be a connection with the brand, and I would have to fully support everything about the company, its products and mission statement in order to work with them long-term.
I work with brands on sponsored posts because it shows that brands believe in their products, and that they also value my work, time and effort. When asked to send out a media kit, I do. But, at the moment, I do not cold outreach to new brands. I've been lucky enough to keep busy with brands consistently emailing me about sponsorship opportunities.
Why do you think the indie beauty movement has gathered momentum?
A lot of it has to do with telling stories and how influencers are telling those stories. Big brands have relied on celebrities to reach the masses. Because of this, the brands have to learn how to mass-produce and mass-market the products, leaving little time for the care in their products. On the contrary, small beauty brands are consistently dedicating time and effort into their ingredients, marketing and customers. The overall story is a lot more special and customers pick up on this. Also, influencers have an easier time connecting to the brand on a personal level and sharing that specific story with their audience. The impact is more compelling and resonates with beauty lovers.
Were you able to IBE New York? What brands excited you from the expo?
I was! I was excited to discover a lot of the brands, but the ones that stood out to me were Glamcor and Nailmatic. Glamcor's lighted mirrors were really intriguing. In addition to putting on flawless makeup, these mirrors are perfect for beauty vloggers, and they even have a magnetic phone clip to hold your iPhone in the middle of each mirror for easy recording. Nailmatic, first known for their nail polish dispensing machines, just came out with baby nail polish that can wash off with just water. I thought that was a super cute idea. Also, the fact that their polishes are vegan and cruelty-free is a huge plus.
What are some beauty trends you're loving? 
I love how a lot of beauty brands are making the conscious decision to source their ingredients more ethically, naturally and cruelty-free. Recently, California became the first U.S. state to ban cosmetic testing on animals, and I think that more states will follow. I hope that this trend of ethical practices and usage of vegan ingredients continues, and will eventually become more standardized among beauty brands.
What's next for you?
I just created a T-shirt in collaboration with Carol Viliotti. I hope that some people will buy it. If not, I will continue creating something of my own whether it's in fashion or beauty. It's always been my goal to create my own brand, something I love.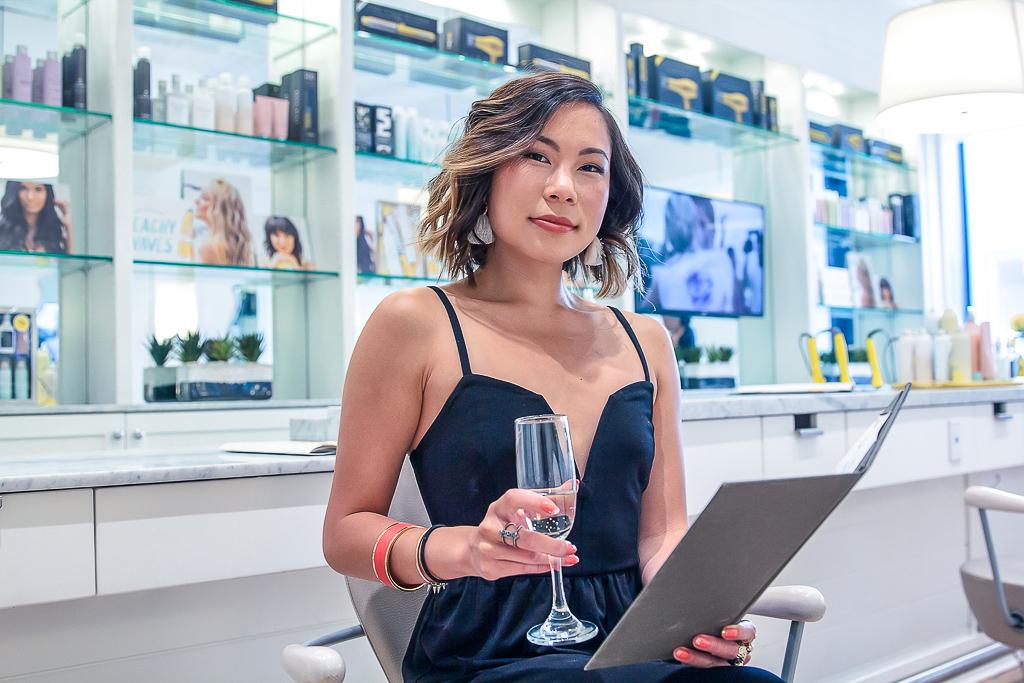 What are your thoughts on the progression of social media? 
I think Instagram and YouTube will stay at the top together. I recently started my YouTube channel, and I truly believe that, in order to be a powerhouse influencer, you need to be good at both.