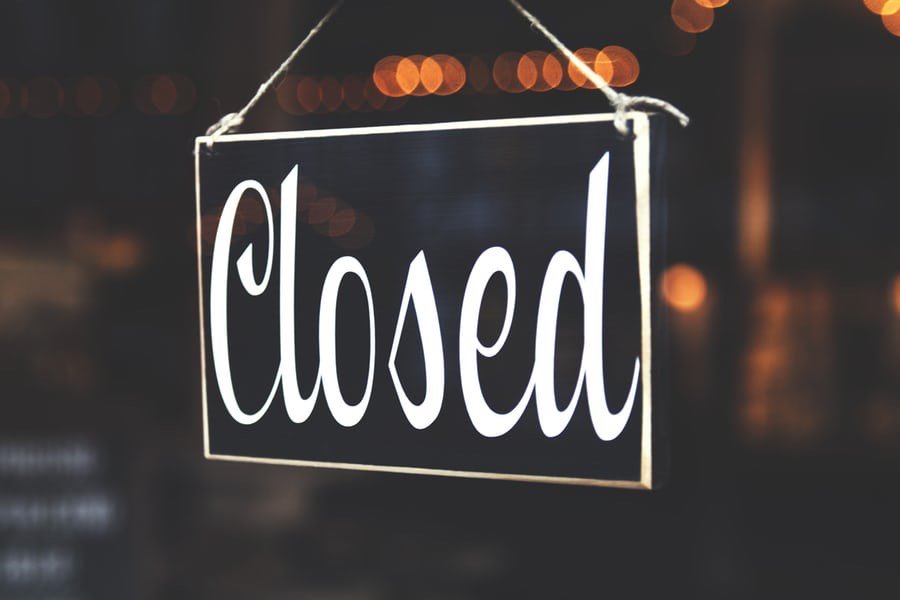 Key Takeaways On Coronavirus, Consumer Behavior And The Business Of Beauty
During this period of global pandemic, beauty entrepreneurs must balance decisions about their personal lives with decisions about how to handle their businesses. For a lucky few personal care, cleanser and sanitizer companies, the tough decisions may involve keeping up with demand. For most others, the onslaught of information is complex, but the question is basic: How are brands going to survive the emergency? 
Often, as media momentum goes, so does the market. During the past week at Beauty Independent, we've delved past the scary headlines to ferret out occasional pieces of useful information so you don't have to. Consider the following a cheat sheet for the coronavirus stress test.
Nielsen's six stages of consumer grief: Nielsen recently delivered an analysis of patterns of consumer behavior in response to the coronavirus it referred to as thresholds. According to the research giant, the large-scale reactions correspond to the order of development of COVID-19 on communities. The first four phases are general and predictable for countries experiencing the appearance and spread of COVID-19. Briefly, they are:
—#1: Proactive Health-Minded Buying. An amplified awareness of health and wellness needs, and purchasing of products for maintaining the same. This phase occurs after an outbreak of few local cases of COVID-19 linked to travel from another country.
—#2: Reactive Health Management. The scooping up of products related to virus containment. Think face masks. This phase occurs around the time of local transmission not involving foreign travel and revelations of the first fatalities.
—#3: Pantry Preparation. The stockpiling of foods, increased shopping frequency and growing basket sizes. This phase occurs with more local transmissions and deaths. 
—#4: Quarantined Living Preparation. A jump in online shopping, decreased foot traffic at retail, empty shelves and disruptions in replenishment. This phase involves a rise in COVID-19 cases and the onset of governmental-directed restrictions. 
The last two phases represent panic and recovery.
—#5: Restricted Living. Limitations placed on physical shopping trips and online delivery with an attendant climb in pricing for items in short supply. This phase with communities in lockdown. 
—#6: Living With A New Normal. A gradual return to regular, daily routines with heightened caution. Nielsen forecasts tangible "shifts in the supply chain, the use of e-commerce and hygiene practices." This phase occurs as quarantining ends.
Retail takes another hit: By now, most companies, from the largest conglomerates to local salons, have reminded consumers that their greatest concern is the health and well-being of their customers and staff. It goes without saying that their second greatest concern is the health and well-being of their businesses, without which there would be no consumers to reassure or staff to protect. Stores have issued a multitude of intelligent reassurances that they are cleaner and more vigilant about safety than ever. These intelligent measures, unfortunately, only look smart for a few days until communities begin the process of shutting down. Once that happens, business front-runners will be those equipped to leverage their e-commerce assets. Numerous analysts have identified Ulta Beauty, Walmart, Target and Nordstrom as retailers in a good position to take advantage of robust e-commerce execution paired with a growing commercial development: curbside checkout. Ordering online and picking up purchases with minimal physical interactions help maintain social distancing.
Face masks vs. makeup: COVID-19 doesn't bode well for color cosmetics, sales of which had already been flat or dipping in the United States as skincare consumption surged. Ulta Beauty and Sephora ceased in-store testing and services due to hygienic concerns prior to closing stores. Most Ulta Beauty stores remain operable for pickups from online purchases. With person-to-person beauty makeovers not happening, beauty tech could have a moment. The COVID-19 pandemic may put makeup apps and additional virtual reality beauty technologies to the consumer sniff test once and for all. 
Hygiene is cleaning up: Early winners from the coronavirus crisis are the producers of hand sanitizers and other hygienic products. These products are increasingly finding their ways into the assortments of brands that didn't previously have them. Two news items are worth noting to end this rundown on a high note. The first item is luxury behemoth LVMH Louis Vuitton Moet Hennessy announcing it is converting perfume manufacturing facilities to generic hand sanitizer production to supply hand sanitization gel to the French government for free. The second item concerns a prescient investment made by rapper Soulja Boy. Depending on the veracity of TMZ, it appears that the Crank That performer funded a Mississippi franchise of The Soap Shop, and its soaps, sanitizers and detergents have registered a 300X leap in sales over the last month.