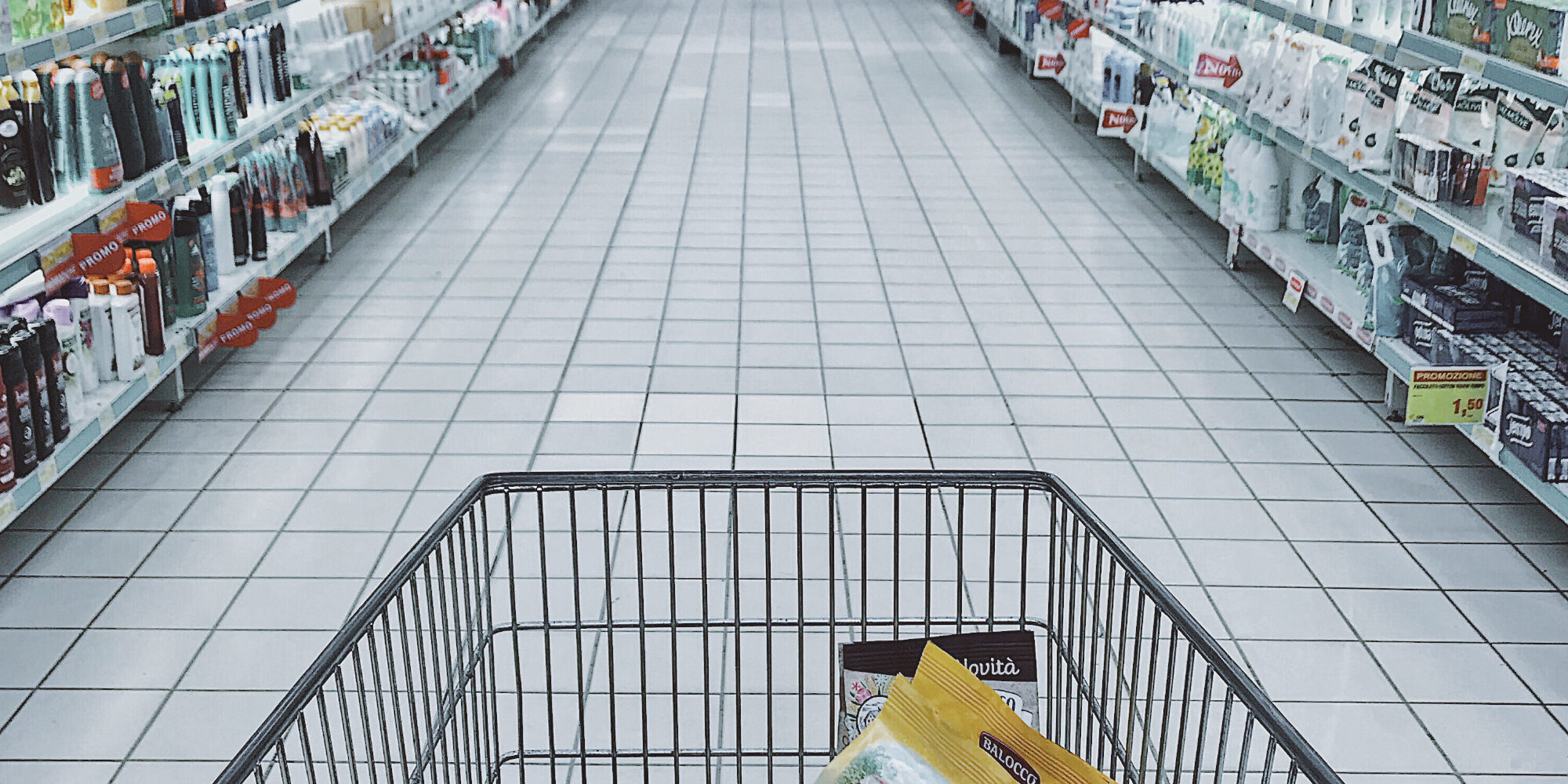 Launching A Product Is Hard. These Are The Steps Brands Should Take To Do It Right
To Courtney Regan, director of global marketing and communications at Cosmetic Solutions, it can't be emphasized enough that launching a product is the most pivotal milestone in a brand's life cycle. "You've been through the product development phase, you've talked strategy, it's all leading up to this moment," she says. "This really is the ultimate big reveal."
During a Beauty Independent In Conversation webinar sponsored by Cosmetic Solutions last month, Regan, along with Dara Busch, president of 5W Public Relations, and Oliver Garfield, co-president of Cos Bar, explored what brands should be weighing as they get their products off the ground and into people's hands. Here are key takeaways from their discussion: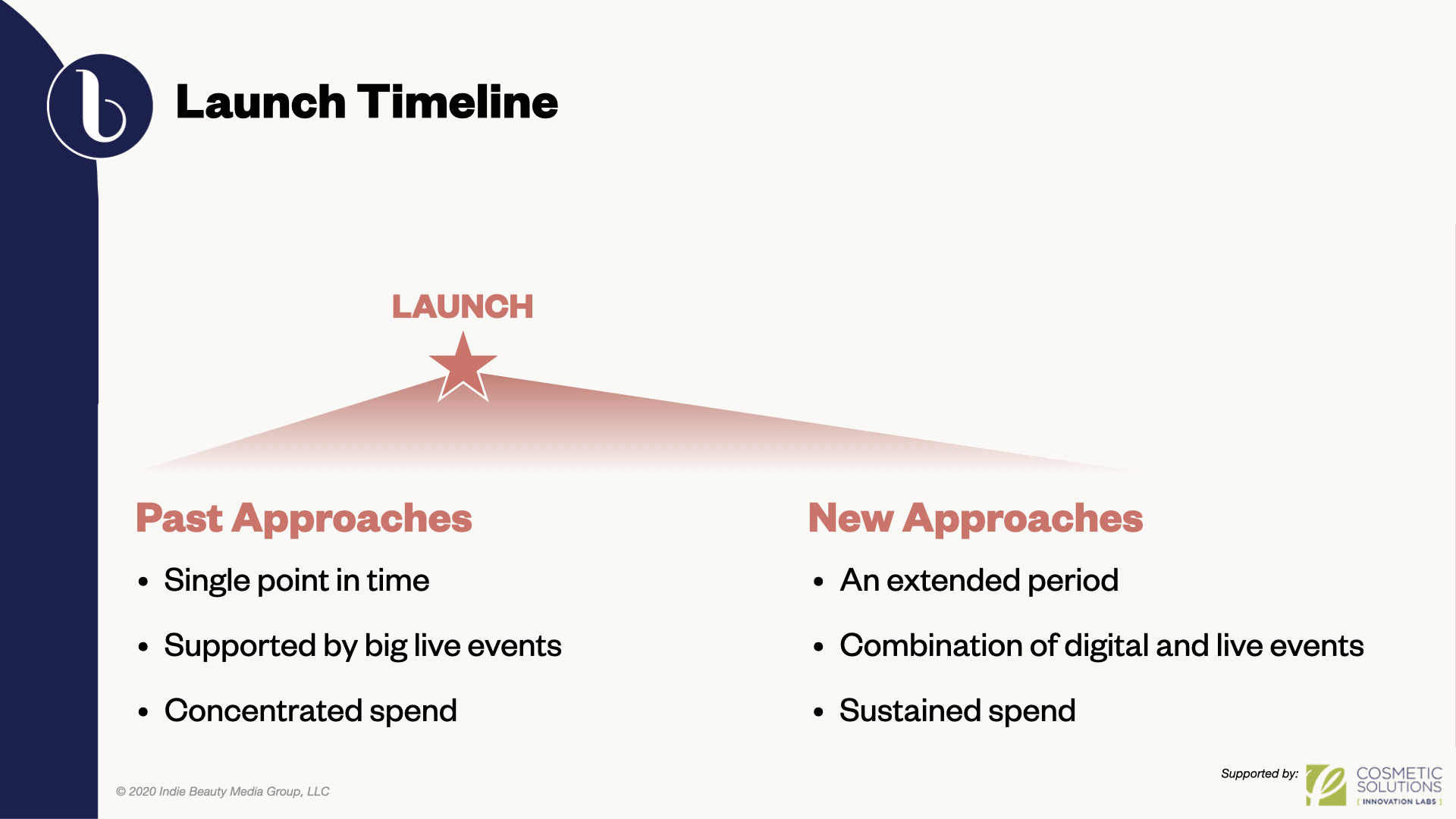 Determine Launch Timeline And Objectives 
Regan says brands should think of product launch periods as a rolling series of events over 12 to 18 months or more. She notes launches used to be big star-studded occasions, but, today, brands are taking holistic approaches spanning several platforms. She breaks down the broader launch period into three parts: pre-launch, which can last three to six months; soft launch, which can last one to two months between the pre-launch and launch, and enables brands to work out kinks; and post-launch, which can last nine to 18 months.
The pre-launch phase involves sparking as much brand awareness and buzz as possible. Elements of it are contacting editors and influencers, and constructing a website and social media presence. Similar to the launch phase, it involves acquiring customers and running social media advertising, email campaigns and influencer campaigns. On the latter, Regan says, "We've heard time and time again that influencers have taken over as the new beauty editor and I think that's true…They're the brand ambassador you can lean on and use to your benefit to help your brand exposure."
If a brand wants to place its merchandise in stores, Regan recommends getting in front of retail buyers during the launch phase. "Try to get involved with as many things as possible so that your name and your brand is getting out there," she says. "You want to be using LinkedIn and reaching out to buyers…but make sure you already have your pitch ready, and you have your unique selling points, and you're ready to move forward with a meeting if they so desire to connect with you."
Production and fulfillment are critical to pay attention to in the launch phase as well. Brands should be assessing demand, attempting to maintain adequate supplies, and shoring up customer service and third-party logistics. Regan stresses, "It might not be the sexiest part of things, but it's essential to your business."
As for scheduling a product debut, Regan states it's customary for brands to set products launches from September to January. "It's a time when consumers are really engaged and ramping up for the holiday season," she says. However, she mentions brands have to factor in that their product launches will be among the crowds during these months. However, most brands avoid launching products in the summer because retail is slow, and people are often on vacation.
Pro Tip: Look at website traffic on a daily or hourly basis. "You can consider number of visits to your site, time spent on different pages, cart abandonment rate or conversion rate," says Regan. "All of these will give you a good idea of not only how your website is performing, but what sort of content is appealing to your consumer. You can follow their path all the way from your website to the point of sale to figure out what's working and maybe what needs to be tweaked."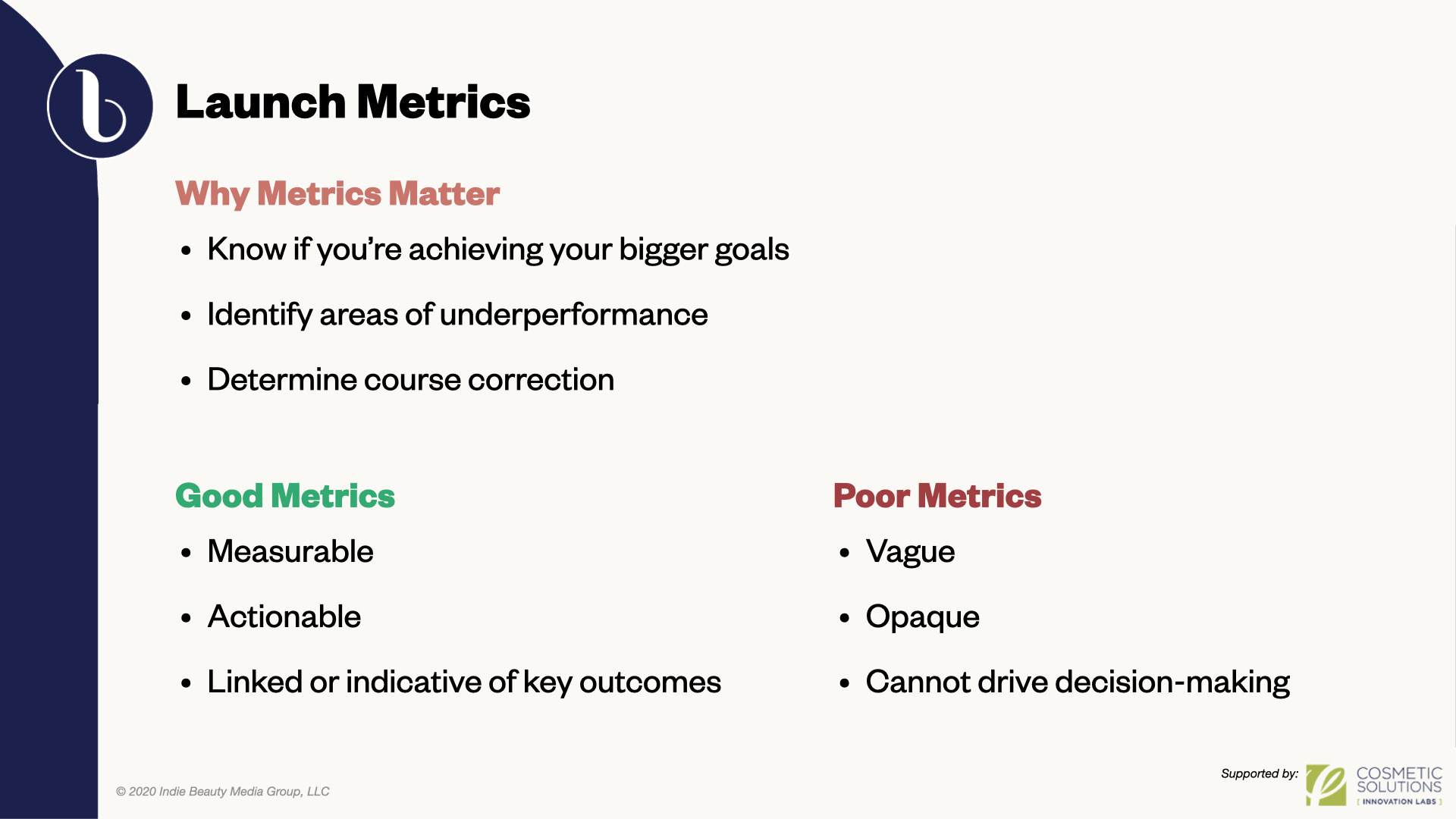 Be Strategic About Communication
Busch asserts strategic communication is central to a successful launch. She divides strategic communication into two camps that can be worked on simultaneously: short-term, task-based communication and long-term, goal-oriented communication. Busch says a brand should have goals for them focused on credibility, awareness and sales. The goals can be achieved via influencers, marketing and public relations.
Talking about influencers, Busch says, "There are so many opportunities to spend here, but you have to spend wisely and be smart." She specifies macro-influencers as influencers with at least 500,000 followers. They might provide a huge boost to brand awareness, but they're harder to secure and expensive. Busch recommends concentrating on micro-influencers with 10,000 to 100,000 followers and nano-influencers with 1,000 to 10,000 followers. They're more affordable and tend to have better engagement. Busch suggests recruiting a group of influencers rather than relying on just one.
"Don't put all of your eggs in one basket," she says. "You want to try different things. It's a layered approach, and it's really important to look at it that way."
Media coverage remains valuable, but not all media is the same. There are trade publications intended for industry insiders and publications aimed at consumers. There are short-lead outlets such as online publications and daily newspapers that turn around stories quickly, and there are long-lead publications like glossy magazines that plan stories months in advance. There are also global and regional outlets. While Busch counsels brands to zero in on top-tier press—"Quantity comes if you have great quality," she says—she argues regional publications shouldn't be ignored. A concentrated mix of press hits is favored.
Pro Tip: Repetitive exposure is vital. "There's that old saying that you have to see something three times to buy it," says Busch. "Spread out coverage over time, hold stories back, look at what's going on: How is your product relevant for summer stories? Is it a good stocking suffers for holidays? Continue to look at how you can continually engage with media so that steady drum beat of publicity continues past six to nine months."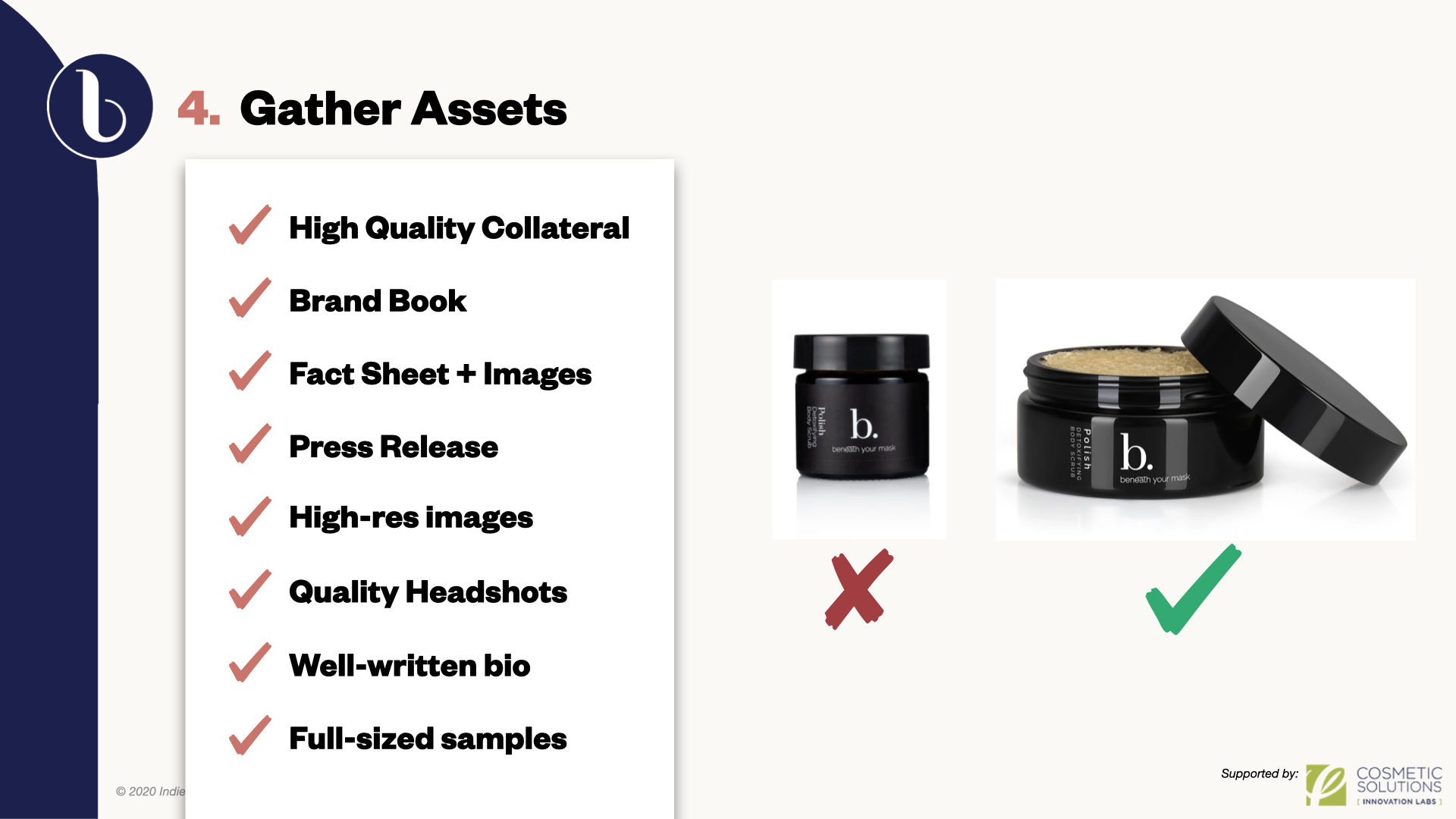 Establish Relationships With Retailers
Though Regan advises brands get in front of retailers during their launch phases, Garfield identifies exceptions. Among them are existing brands with line extensions, and brands that have niche retailers as distribution targets. In these cases, companies can reach out during pre-launch. Garfield details brands should engage niche retailers early "if what you are doing really overlaps with who they are, they would be a good person to partner with, to get feedback from and to build a strategy around."
Before touching base with any stores, brands should pin down their target retailers and educate themselves on them. Be a customer, Garfield advocates. "I can't tell you how many people I talk to who go, 'Oh, we're a perfect fit for Cos Bar,' and I ask, 'Well, have you shopped with us?' and they say 'No, I haven't actually been in the store or shopped online,'" he says. "Familiarize yourself with their assortment and initiative, subscribe to their newsletter, check out their social media."
Press coverage is helpful for brands pitching retailers. "They say a consumer needs to see it three times. Sometimes us, as buyers, we need to see it three times in the trade publications to know that it has presence," says Garfield. Testimonials from customers and other retailers are helpful, too.
Garfield underscores a brand's book should be concise and direct. "Tell us what your key products are, tell us what's different about you, and show us your assortment and show us pricing," he says. For retailer outreach, Garfield highlights that a "warm referral" is best. "Don't be discouraged by the amount of time it might take to get a meeting," he says. "It could be two to four months just to get that initial contact and, then, to get something scheduled."
Once brands strike a retail deal, Garfield says exclusivity, founder events, social promotions and sales staff training are keys to success. "At the end of the day, you need to romance our store teams and convince them to want to sell your product," he elaborates. "They sell what they believe in, and your job in education in gratis and in incentives is to get them to believe in it." He adds, "Understand you're competing with every other brand—both new and existing—to get their attention, so if you're going to give them gratis. Give them full size. They don't want a packet."
If a brand expects to sell at several retailers, that's typically fine. Garfield says a heads up is appreciated, though. Retailers don't want to read about a brand's launch at a competitor in the press. "It is a partnership," says Garfield. "We always want to be transparent and candid. We don't want surprises." As brands roll out to multiple retailers, Garfield submits they should ponder location. "We don't mind if you open up another retailer, but, if you're going to open a door near one of our existing ones, we don't like that," he says. "Do think about distribution on a geographical standpoint when you're picking your retailers."
Pro Tip: Stay on top of inventory. When a brand sells out of products, it indicates demand, but can be risky. "If it's going to be back in stock in two, three weeks, we can live with that, but, if it's going to be out of stock for six months, we can't live with that," says Garfield. "It tells the retailer that you're unreliable." He continues extended out-of-stocks can really hurt a brand's business at a retailer. Garfield says, "If someone comes in to buy something and we're out of stock, I assure you we're going to do our best to sell them on something else that we do have stock in."