How Lavido Went From A Single Diaper Salve Made In Israel To A Global Natural Beauty Brand
When makeup artist Angela Levin was traveling in Israel, she wandered into one of Lavido's four stores in the country and fell in love with the natural skincare brand. Upon returning to the United States, she used its products on her client Gwyneth Paltrow, and the actress and entrepreneur was similarly smitten.
Goop picked up Lavido in 2015, and the lifestyle e-tailer and content destination served as a springboard for the brand's push into the U.S. Today, it's carried in more than 100 stores nationwide—Pharmaca and Anthropologie have joined Goop in Lavido's distribution network—and has plans to push further into retailers as well as products, including an extension into CBD.
The Israeli brand's global reach is a far cry from its humble start. After creating a farm in the heart of Galilee's Jezreel Valley, plant chemist Ido Magal whipped up a salve for his newborn nephew in 2002 to help with diaper rash. The salve became a hit with family and friends, prompting him to concoct more products that he would go on to sell at a local farmer's market.
One day, a woman approached his makeshift rickety wooden crate display at the farmer's market, and Magal watched her eyes light up as she opened his products and smelled the aromas emanating from them. He remembers, "I saw something in her face, a connection, and I knew right then I had something." The woman cleared out his merchandise, and Magal subsequently set out to establish his brand in earnest.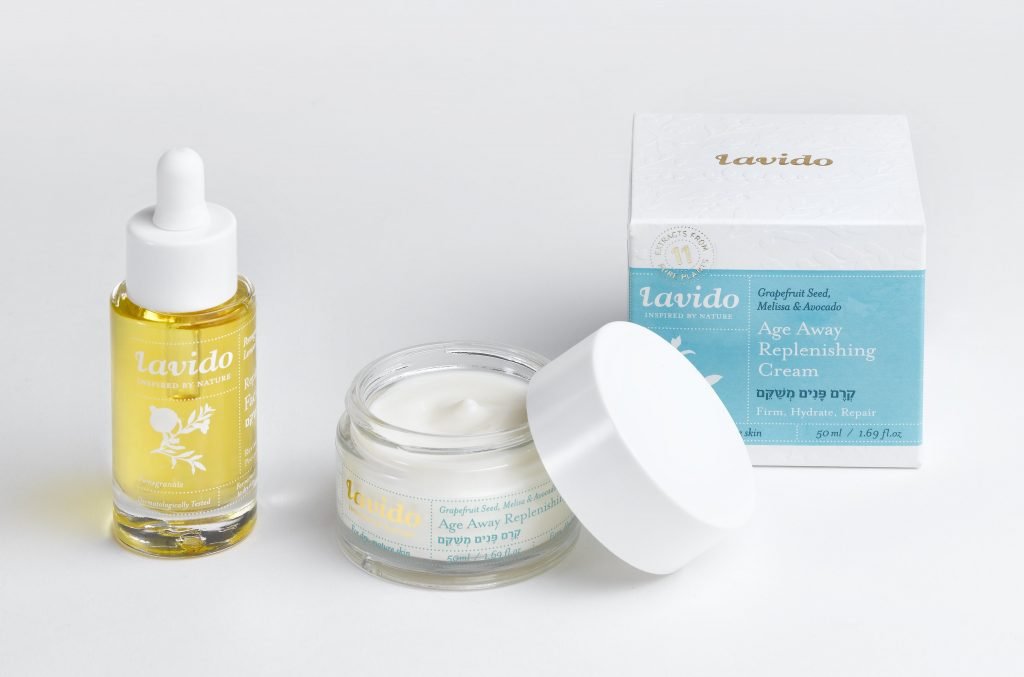 "I started with only a few thousand dollars, my mom as my first employee [followed by other family members], and I had to take out a loan of $25,000 within the first two years to fulfill a big order," recounts Magal. "I didn't have much money, but the guy at the bank believed in me."
Soon, additional people began to believe in him, too. In 2008, Magal met Yehuda Pearl, who became a partner in Sabra in 1993 and popularized hummus in the United States with it. Pearl was looking for green brands to support after PepsiCo picked up a 50% share of Sabra, which is also owned by Israeli food firm Strauss. He was impressed Lavido had secured clinical trials to substantiate the results of its skincare products rather than simply ballyhooing claims that weren't verified by analysis and decided to partner with Magal on the brand.
"My goal is to be one of the top 20 brands in the world."
"A lot of brands tout natural ingredients without any research to back them up, and consumers reflexively buy these products because the marketing works," says Magal. "I'm not trying to be trendy within the green space. I'm in this for the long run, investing in formulas that actually work."
After Pearl became involved, Lavido planted flagship stores in Nahalal, Zichron Yaakov, Karkur and Herzliya. The brand has two visitor's centers in the agricultural settlement Nahalal, where people can learn about working with plants and formulating skincare products. The educational aspect of Lavido is vital to Magal, who's interested in raising awareness about the environment through his brand's merchandise.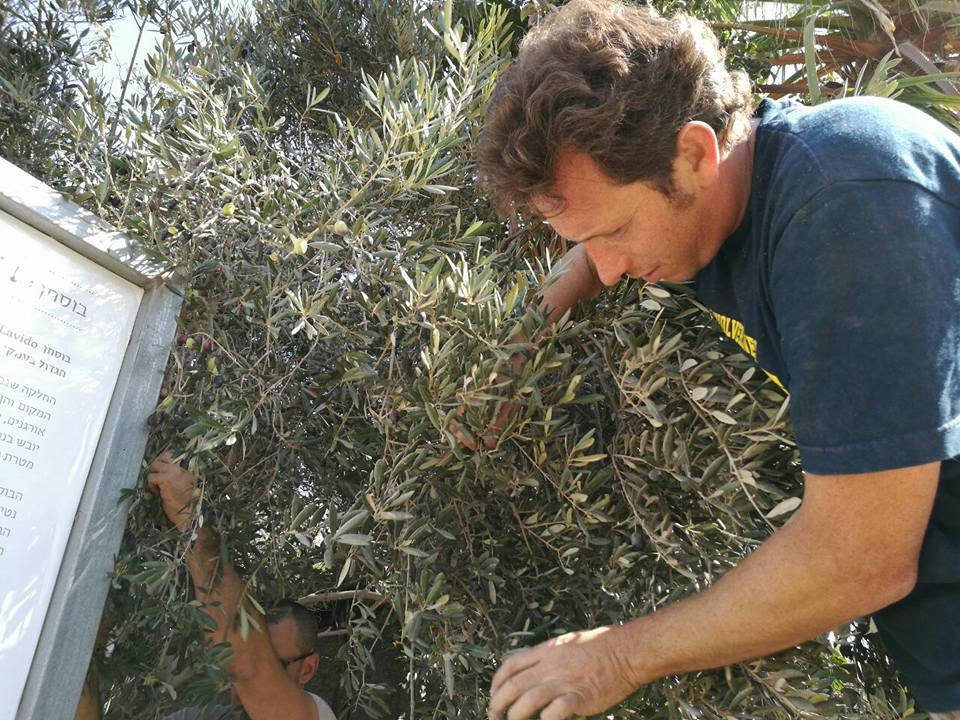 To scale its business, Magal poured Lavido's earnings back into its operations, and the brand just crossed into profitability in recent years. What began with a collection of six products and a workforce comprised of Magal's family members has expanded to an assortment of 70-plus products and a staff of 50. Lavido is carried in around 450 doors in Israel and has plans to leap into Asia while heightening its presence in the U.S. and Europe. Magal says, "My goal is to be one of the top 20 brands in the world." He declined to disclose Lavido's annual revenues.
Breaking into international markets poses challenges. Magal's advice to fellow brand founders is to learn to adapt. He elaborates, "Each market is different, and you can't expect each one will behave in the same way. Don't assume that what works well in Europe will work in the U.S. [on] everything from manufacturing to distribution to taxes. For example, the U.S. doesn't have a VAT tax. There could be a 25% price point difference between two countries."
"For all the other indie brands out there, never give up, be adaptable, persevere, and always remember why you started and why you love it."
Magal continues that brands should pay attention to regional consumer preferences. He's discovered Europeans have a greater appetite for fragrance than Americans. In the U.S., Lavido's products are priced from $24 to $80. Among its bestsellers are $49 Age Away Night Cream, $49 Alert Eye Cream and $49 Replenishing Facial Serum.
There are aspects of the beauty industry, though, that seem to be universal. Curiosity about CBD is pervasive. Magal is waiting for regulations to be clarified in Israel, where CBD is in a legal gray area, but points out the country is a hotbed for cannabis studies. He's intrigued by the benefits of CBD, not jumping on the latest trend. Magal says, "When regulations in Israel change and companies are able to incorporate CBD into their formulas, we plan to be one of the first to locally harness the powerful properties of this ingredient, researching innovative ways it can impact our skin and wellbeing for the better."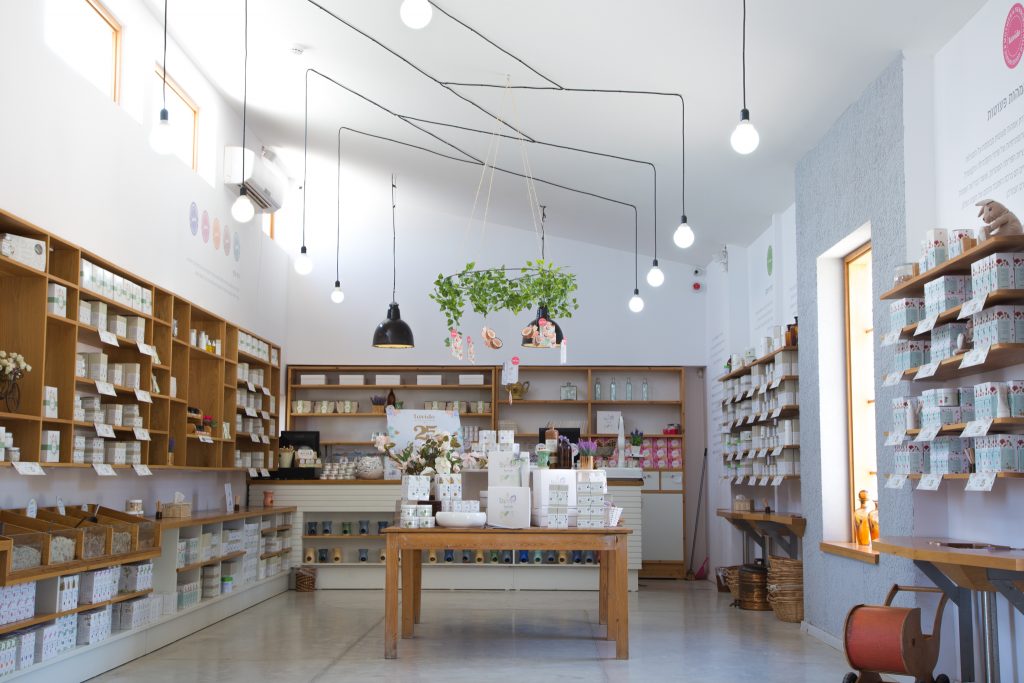 Magal isn't afraid to experiment with products, even if they don't ultimately end up as the most successful entrants in Lavido's range. The brand previously released a natural deodorant that wasn't well-received. "Natural deodorant is tricky. Research suggests that only one out of three consumers are happy with their choice in this category," says Magal. "We learned this the hard way and started experiencing negative reviews for the first time ever. I didn't want this one product to cast a shadow over the reputation of the entire brand, so I dropped it."
It takes trial and error to build a formidable business. Magal has confidence in Lavido's ability to overcome small stumbles on its path to becoming what he hopes will be a household name worldwide. "Having people believe in you is a big part of it, but believing in yourself is just as important," he says. "For all the other indie brands out there, never give up, be adaptable, persevere, and always remember why you started and why you love it."