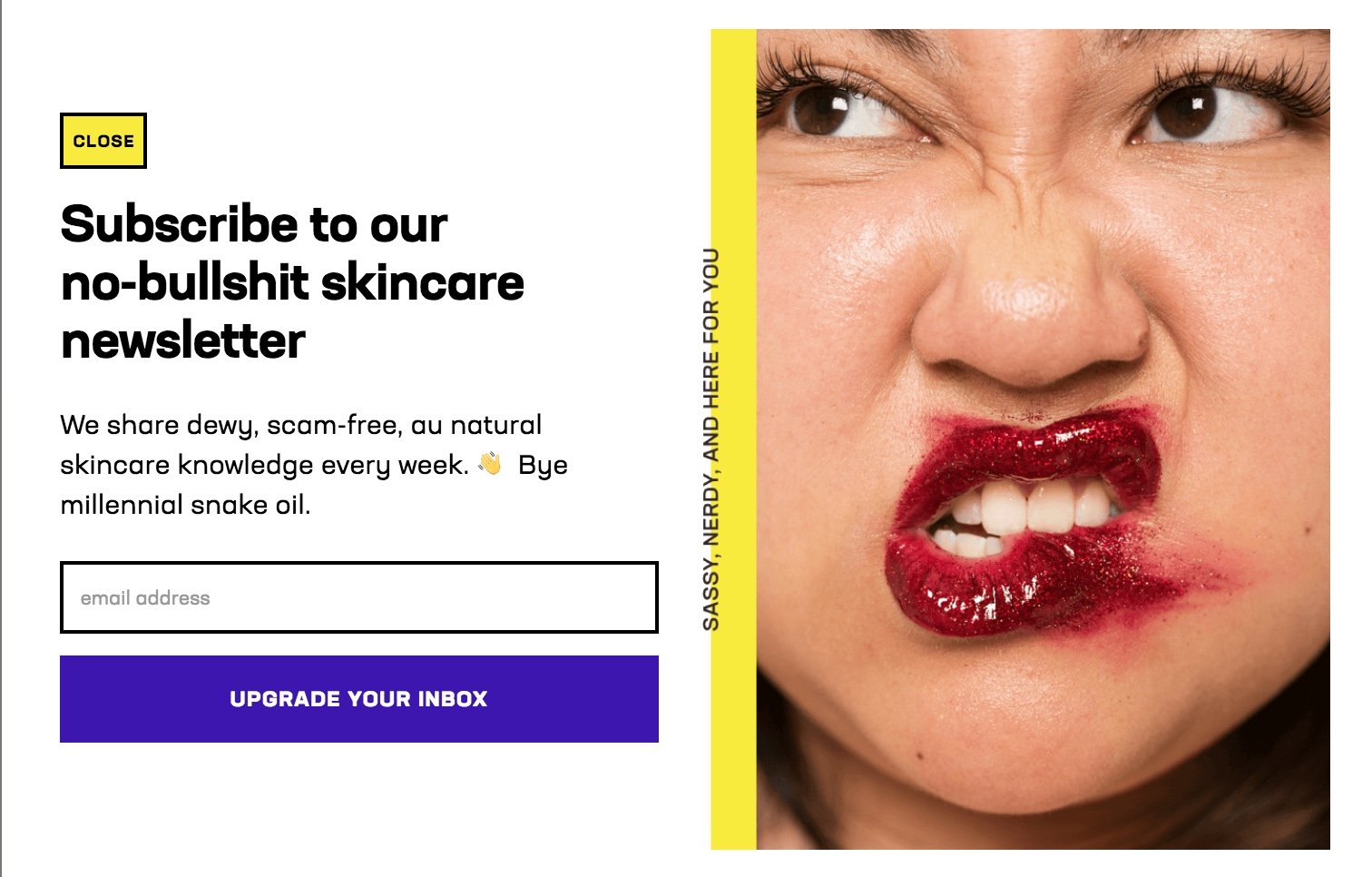 Do Your Skincare Products Live Up To The Hype? Le CultureClub's New Digital Tool Will Find Out
Le CultureClub attempts to remove subjectivity from skincare shopping.
Two years after it launched with a newsletter, the digital platform has introduced Rate Your Routine, an online tool intended to confirm whether skincare products meet consumers' skincare goals. Currently in beta, users input the ingredients of products in their routines or URLs for products they picked up at Sephora, their skin types and skincare objectives into the tool to receive evidence showing the relevance—or lack thereof—of the products to their needs.
"People do a lot of research, but still have a hard time finding one place where they can understand what ingredients mean for them in the context of their skincare concerns or values," says Mandi Nyambi, who founded Le CultureClub with Harvard University classmate Lanya Olmsted. "There is so much that goes into marketing products that there should be some way to find the truth as well."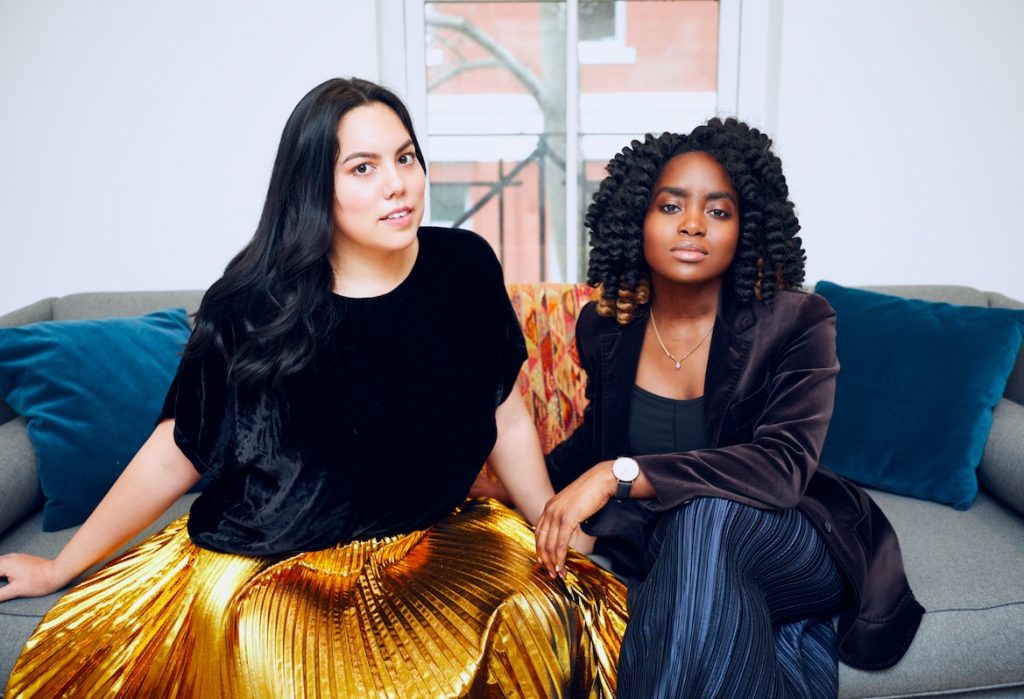 Nyambi and Olmstead bonded in college over their interest in skincare. Olmsted, a UX designer, is a product junkie frequently testing new beauty products. Nyambi, a scientist with a master's degree in human nutrition from Columbia University, suffers from sensitive skin and is constantly seeking to understand ingredients to determine what's right for her skin.
"I was reading articles on PubMed about different ingredients, and I would translate what she [Olmsted] bought at Sephora for her," recounts Nyambi. Olmsted encouraged Nyambi to share her knowledge with others by writing about ingredients, and Le CultureClub, originally called Lmntl, was born. Among the popular features are Mirror Mirror, an exploration of the skincare regimens of regular people, and spotlights on skincare ingredients such as wool, CBD and azelaic acid.
"People do a lot of research, but still have a hard time finding one place where they can understand what ingredients mean for them in the context of their skincare concerns or values."
Le CultureClub, a participant in the accelerator Techstars NYC last year, has amassed a community of the skincare curious aged largely from 20- to 35-years-old, according to Nyambi. She recently conducted interviews with community members and discovered they have various reasons for signing up. They are students figuring out how to maximize their meager budgets, mothers transitioning to clean beauty, and skincare obsessives on the hunt for novelty. Nyambi declined to discuss the size of the community.
"At Le CultureClub, we want to build a brand that's larger than skincare. We are being sold this one-size-fits-all approach to skin. If you have acne, you treat it in a certain way, but there's a lot of nuance not reflected in the marketing," says Nyambi. "I want the skincare culture to embrace more people and more types of skin. The best way to do that was not to market to one type of person, but to just give you information."

In May, Le CultureClub is planning to make its membership paid. Nyambi didn't disclose the price. To justify it, she mentions Le CultureClub will amplify its offerings both online and offline. It's considering, for example, curating skincare experiences at facial studios and beauty stores. Le CultureClub has also been developing a product dubbed The Stardust Kit that analyzes individual skin samples to track the results of skincare products. Traditional beauty merchandise isn't on the table unless Le CultureClub identifies a product its community desperately desires that it can't get.
"We are building more and more digital tools to help people navigate skincare product purchasing. We don't want people to buy products because an influencer, famous person or even friend told them," says Nyambi. "Instead of adding confusion, we want to help them wade through the overwhelming number of products that are out there."
"There is absolutely an opportunity for brands to work with us to deliver the right products to the people who need them and want them, and to learn more about the people who can use them."
Brands, including NYDG Skincare and Allswell, have partnered with Le CultureClub on content and events. Nyambi emphasizes Le CultureClub is particularly drawn to teaming up with brands with ingredient transparency central to their philosophies.
"There is absolutely an opportunity for brands to work with us to deliver the right products to the people who need them and want them, and to learn more about the people who can use them," says Nyambi. "In terms of the membership platform, it's closed circuit. It's not like you are a competing with a million brands on Instagram. You are in front of a community specifically interested in understanding your products."
For now, Nyambi notes Le CultureClub is primarily concentrating on keeping its community members engaged. Rate Your Routine is a critical part of its engagement strategy. "It's not just about having the product out there, but it's about how often you can get someone to use it and really differentiating ourselves that's the big challenge," she says. "What we haven't seen [in the market] is a membership platform for your skin, and that's what we want to continue to leverage."