Maison Sybarite Transforms Fine Fragrances By Avoiding Alcohol
The clean fragrance category is getting a dose of formulation innovation from Maison Sybarite.
Launched last year by Annabel Dragan and Katia Milo, the French perfume brand that recently debuted in the United States via its e-commerce website has introduced a patented water-plant emulsion technology to avoid alcohol, which customarily constitutes the base of fragrances. The result is a unique, creamy format providing a long-lasting scent without filling the room the wearer is in. 
"Brands are all talking about ingredients, transparency, sourcing and sustainability, but they forget about the base," says Milo. "It was most important to us to find a clean base."
Dragan and Milo started working on Maison Sybarite's scents four years ago. "It was quite the long process because we wanted a clean base, but, on the market at that moment, we didn't have a lot of choices. There was oil, glycerine and alcohol," says Milo. Dragan chimes in, "We wanted a base that is safe for the skin and for the planet as well. Organic alcohol is not that good for the skin. It's a better alternative, but not as good as we were looking for."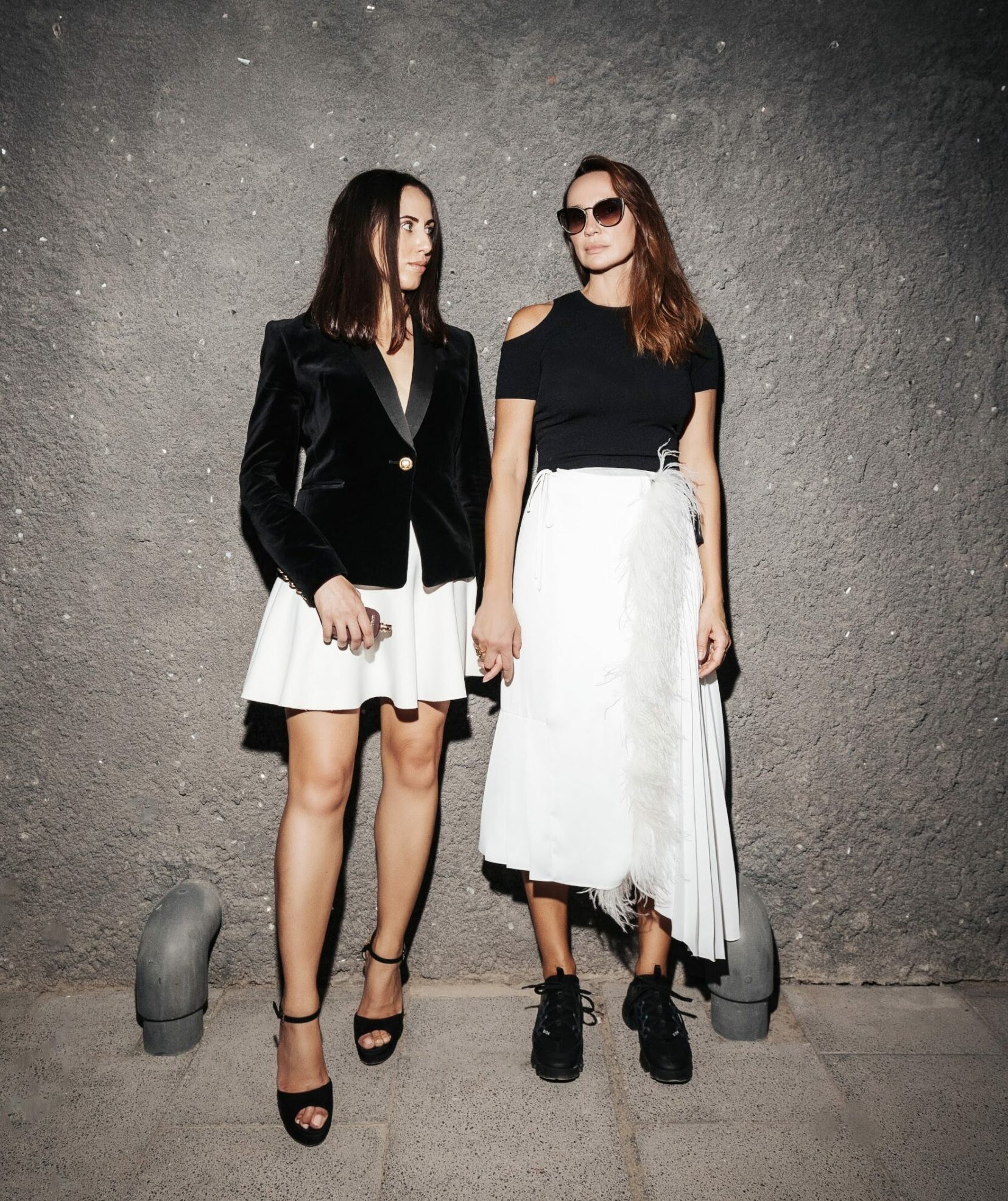 The founder duo, who live in Paris, where Maison Sybarite is headquartered, discovered a French lab creating micro-emulsion while at a trade show in Dubai. The technology is new to the fragrance category, but not cosmetics. It's been in creams for decades and is popular in clean beauty, with brands like African Botanics and Kypris turning to it for hydrating facial skincare offerings. Pharmaceutical companies also harness micro-emulsions for vaccine delivery systems. 
Why haven't fragrance brands incorporated micro-emulsion technology for bases before? "It's very expensive, it's very challenging, and it takes a lot of time," says Milo. "It's not really used by small indie brands like us, but [by] huge companies that have the people, the budget, marketing, research. The margins are small, not like ethanol-based perfumes. We're working for the ethics and the idea, not for the money." 
Maison Sybarite's micro-emulsion blends pure water with organic olive oil and vitamin E. Dragan and Milo tap saponin as an emulsifier and add aromatic compounds to scent their brand's liquids. "We use a mix of natural and synthetic ingredients," says Dragan. "That was our choice. We try to choose the best from natural and the best from synthetic…It takes a while to formulate this kind of fragrance. Nobody on the market is perfect, but we are continually improving ourselves."
"Brands are all talking about ingredients, transparency, sourcing and sustainability, but they forget about the base. It was most important to us to find a clean base."
Maison Sybarite's inaugural collection contains five woody scents featuring notes of nutmeg, cardamom, cedarwood and patchouli: Amber Gaze, Bed of Roses, Opulent Wood, Spicy Calabria and 720. To develop the scents, Dragan and Milo collaborated with French independent master perfumer Antoine Lie, whose resume is dotted with big brands' bestsellers like Armani Code, Tom Ford Café Rose and Burberry Brit Gold and niche perfumes such as Cire Trudon Bruma and Etat libre d'orange Rien. Maison Sybarite's fragrances are priced at $185 for a 75-ml. bottle. It sells a $30 discovery set with 2-ml. samples of each fragrance. 
Milo describes woody fragrances as among the most difficult to get right, especially when the goal is a clean formulation. "There is brown residue from these raw ingredients that makes a formula not stable," she says. "We start with the most challenging and complicated. We [wanted] to show the industry that we can do woody fragrance with water. It's still white, but it's definitely not transparent. It has a milky appearance."
The pandemic has posed challenges to Maison Sybarite's expansion. The brand was scheduled to enter Bergdorf Goodman in April, according to Dragan and Milo, but that's on hold indefinitely. The brand is carried by other department stores in Europe and Asia. It's available in fabled Russian luxury retailer Tsum's clean beauty department. Dragan shares, "They placed the biggest order we've ever gotten last month."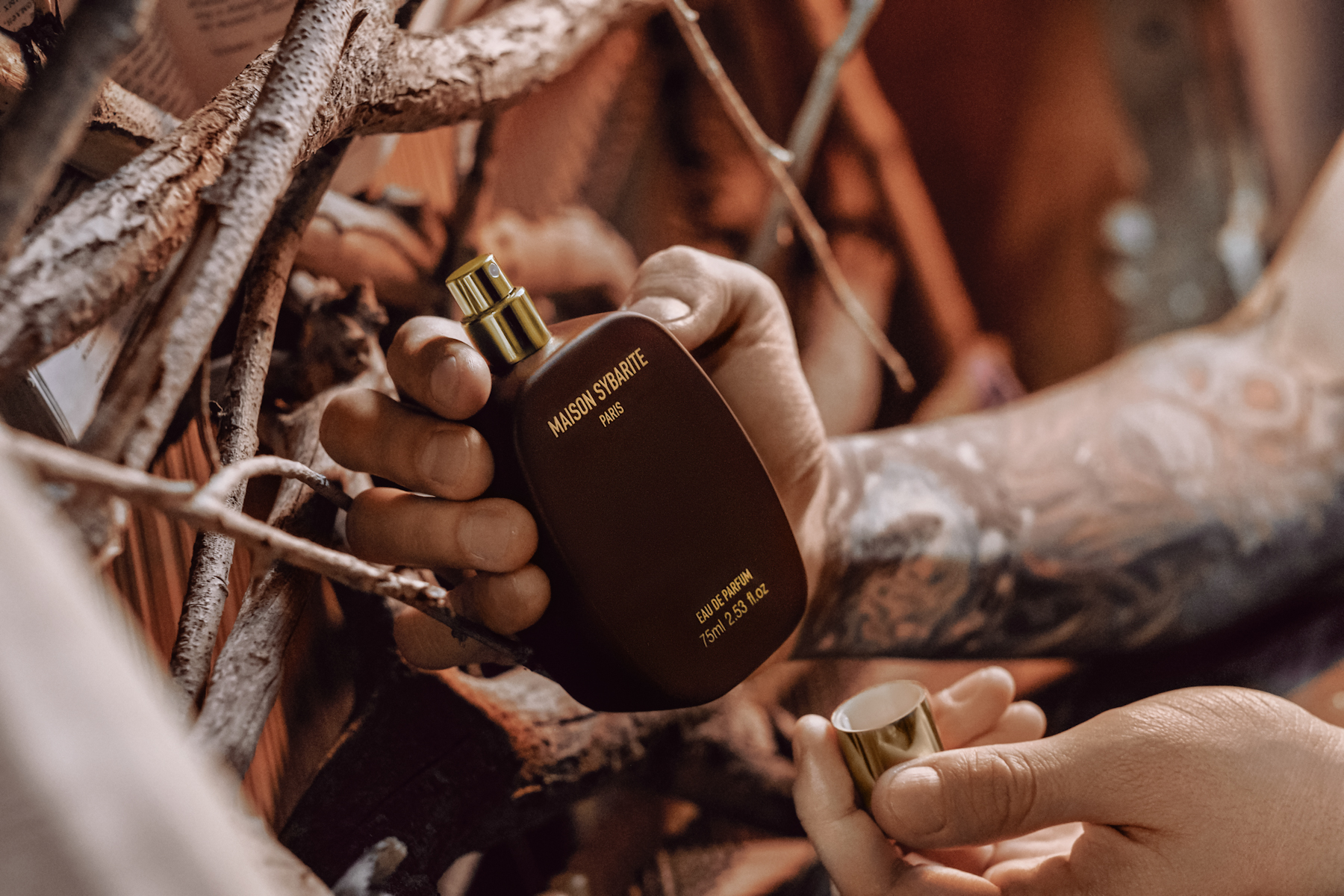 Stateside, the co-founders' distribution strategy is to pursue clean beauty chains like Credo and The Detox Market. Sephora carries a selection of clean fragrance brands through its Clean at Sephora curation, including Maison Louise Marie, Skylar, Phlur and Ellis Brooklyn, but Milo isn't sure Sephora is the right fit for Maison Sybarite.
"If we want to be honest, with our concept, our idea, our ethics, I think it's not good to go into Sephora. It's too commercial. We don't care to be everywhere, to sell a lot," says Milo. "We want to show that we can do things differently." Clean beauty retailers, she explains, "really care about what we are doing. They understand and know to transmit the message to their customers. If they don't know how to sell [our product], there is no reason to be there just for distribution."
The clean fragrance segment is a drop in the overall beauty market, but it's growing. Women's Wear Daily reported data from The NPD Group that sales of prestige clean fragrances increased 21% to $19 million in 2019, a figure that represents less than half a percent of the $4.5 billion prestige fragrance market in the United States. 
Dragan and Milo have big plans for Maison Sybarite. They're interested in rolling out more fragrance releases, and breaking into clean candles and intimate care, too. For spring, Milo says, "I was thinking about green scents maybe with Asian inspiration, with spices, citrus, yuzu." She declares, "After woody scents, we can do anything. Floral, fruity, citrusy, everything is possible."