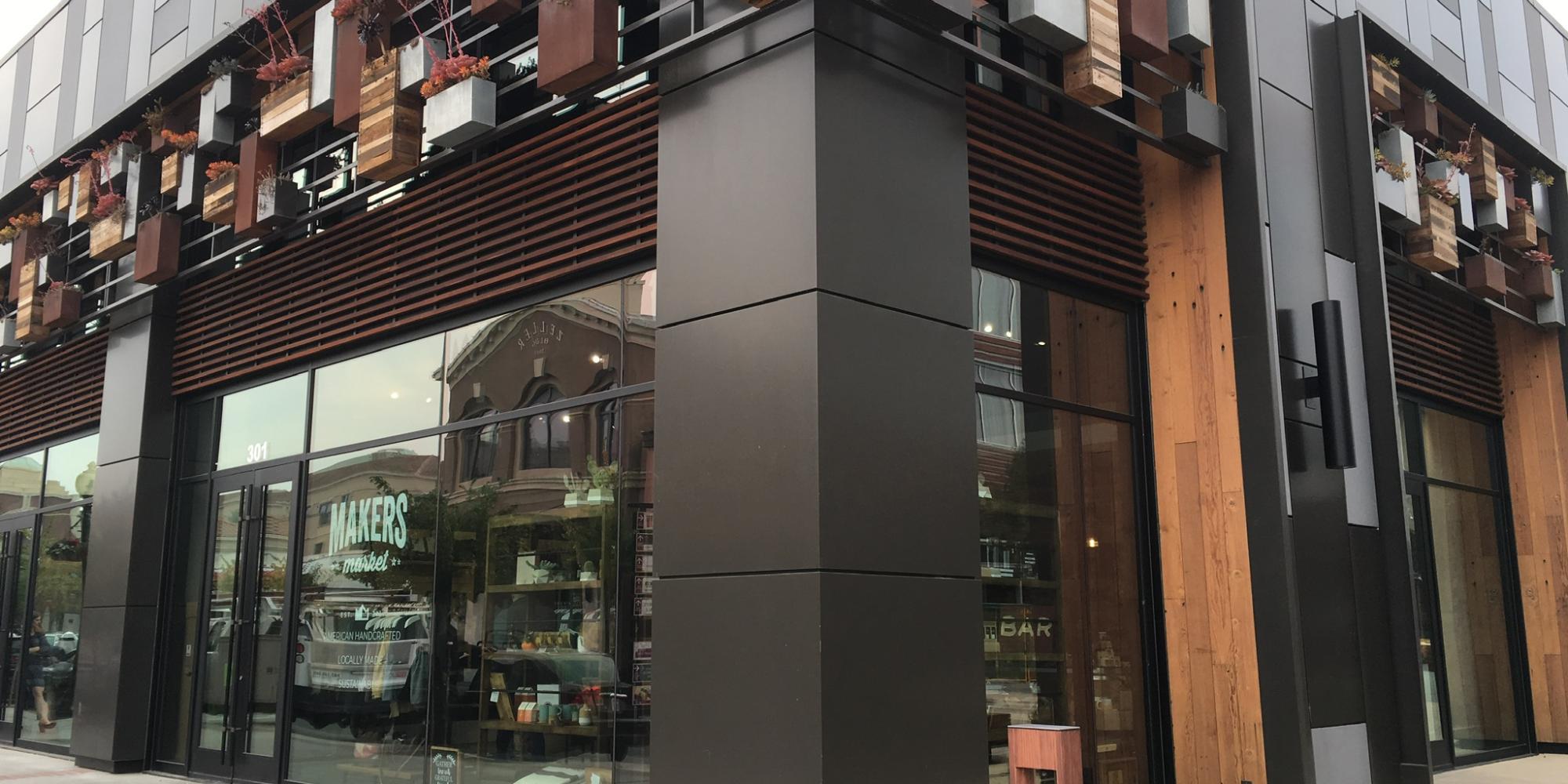 Makers Market Grows Its Handcrafted Goods Retail Concept In Northern California
Makers Market has expanded its retail concept showcasing American craftsmanship with an outpost in Napa, Calif.
The store at First Street Napa, a new 325,000-square-foot mixed-use development featuring Archer Hotel, and 45 stores and restaurants, including Lululemon, Charlie Palmer Steak, Lush and Tommy Bahama, joins Makers Market's Northern California shops in Mill Valley, San Jose and Walnut Creek. The retailer is on pace to add two to three locations annually as appreciation rises for goods made meticulously by individuals.
"I get depressed when I go into massive department stores, and just see gobs and gobs of mass-produced items that look cheap and have no character to them. I love the idea of buying from somebody I know and keeping our local economies alive," says Suzy Ekman, founder and CEO of Makers Market. "For me, it's all about supporting the people who live in my community, allowing them to have a career that they love and to make a living. That's why I do what I do."
Ekman, a former consultant in the technology field for Ernst & Young and Catalyst Consulting, was a collector of American crafts before she started Makers Market. She was exposed to them at a young age growing up around furniture makers, textile weavers and potters in Alabama. In 2014, Ekman established Makers Market digitally with a San Francisco focus that later broadened to a national reach for merchandise. At the time, she advised SFMade, a non-profit supporting San Francisco's manufacturing sector, and was pivoting to post-corporate career.
For the holiday season of 2014, Makers Market premiered in physical form with a pop-up at Westfield San Francisco Centre, and transitioned to permanent retail shortly thereafter at the upscale San Jose retail district Santana Row. The Napa store, which had a grand opening on Nov. 17, is 1,300 square feet. Makers Market locations range from 800 to 2,600 square feet, but 1,500 square feet is the ideal size for its retail format.
"I get depressed when I go into massive department stores, and just see gobs and gobs of mass-produced items that look cheap and have no character to them. I love the idea of buying from somebody I know and keeping our local economies alive."
"Napa has been wildly successful already," says Ekman. "I think Napa was lacking in high-quality retail for the amount of people they have coming with the means to travel there. We're sandwiched in between two very high-class hotels, and we're the go-to shop for those hotels. There are people traveling internationally to Napa who show up without a black dress or cool purse to wear or special body products to enjoy, and there's really nothing for them except us."
Makers Market is spreading without Ekman hunting retail real estate. She receives inbound inquiries from property managers courting her weekly. She's drawn to locations in destination outdoor shopping complexes trafficked by tourists. Makers Market puts on six markets per month, and enough room adjacent to stores to fit markets is important. About 180 brands take part in the markets during a typical month, although the number increases to 300 in November and December. Some 15,000 to 30,000 people visit the markets monthly.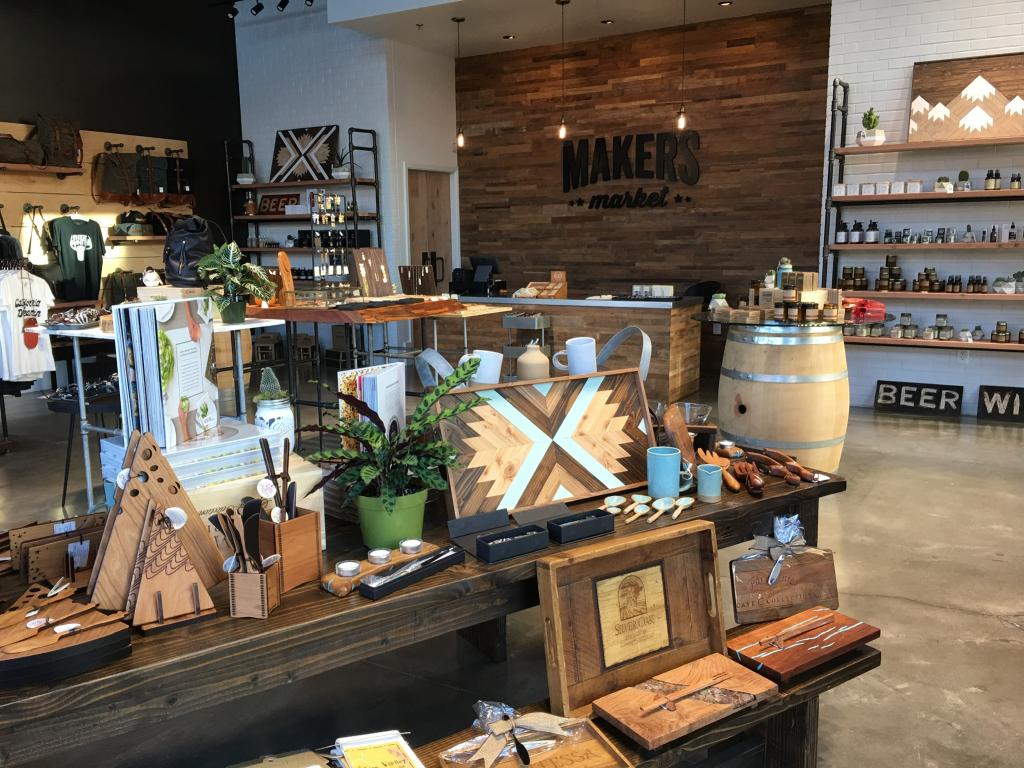 The stores house roughly 150 brands spanning jewelry, apothecary, home, apparel and handbags. Jewelry is the biggest revenue-generating category, and apothecary ranks second. Apothecary brands include Little Barn Apothecary, Oak & Ashland, By Nieves, Ebb & Flow, Among The Flowers, Etta + Billie, Juniper Ridge, and Fat and the Moon. Independent makers can apply online to be considered for stores, markets or both. There's a $20 application fee and, for participation in the markets, there's a $100 deposit and Makers Market commands a 25% commission on sales. The retailer promises to respond to applications within a week.
Lisa Gordon, who oversees the Napa store and markets, initially reviews applications and recommends makers to Ekman for Makers Market's mix. Ekman approves all brands that enter its assortment. Packaging is a crucial aspect of the evaluation process. Makers Market's locations have an industrial chic aesthetic, and Ekman is careful to incorporate merchandise suiting it. "Then, we look at what is it exactly. Is it unique? Are you making something that no one else is?" she elaborates. "I love it when people have flowers floating in the bottles, so it looks natural." In the apothecary selection, she also mentions product prices range primarily between $10 and $50.
"Everyone in Silicon Valley just really wants to invest in high tech, and retail is of no interest to them. They don't understand it. It was extremely frustrating, but, in hindsight, I am super glad I didn't get funding because I've self-funded the whole thing and, now, it's a beautiful thing that I have no investors."
A mere 1% of applicants wind up at a Makers Market store or online. Ekman prefers brands test the waters with Makers Market at markets preceding a store presence. Today, in fact, she says markets are practically the only route into stores. If a brand preforms well at the markets, there's a decent chance it could perform well at stores. Ekman tends to try brands at a single location prior to rolling them out across Makers Market's stores and launching them online.
Three to four employees work at Makers Market locations, and each location is helmed by a project manager. Employees are trained on the backgrounds of makers and the products being sold. They, for example, will highlight products constructed using traditional methods. Makers Market shares the stories of makers inside stores with biography cards and on its website with write-ups.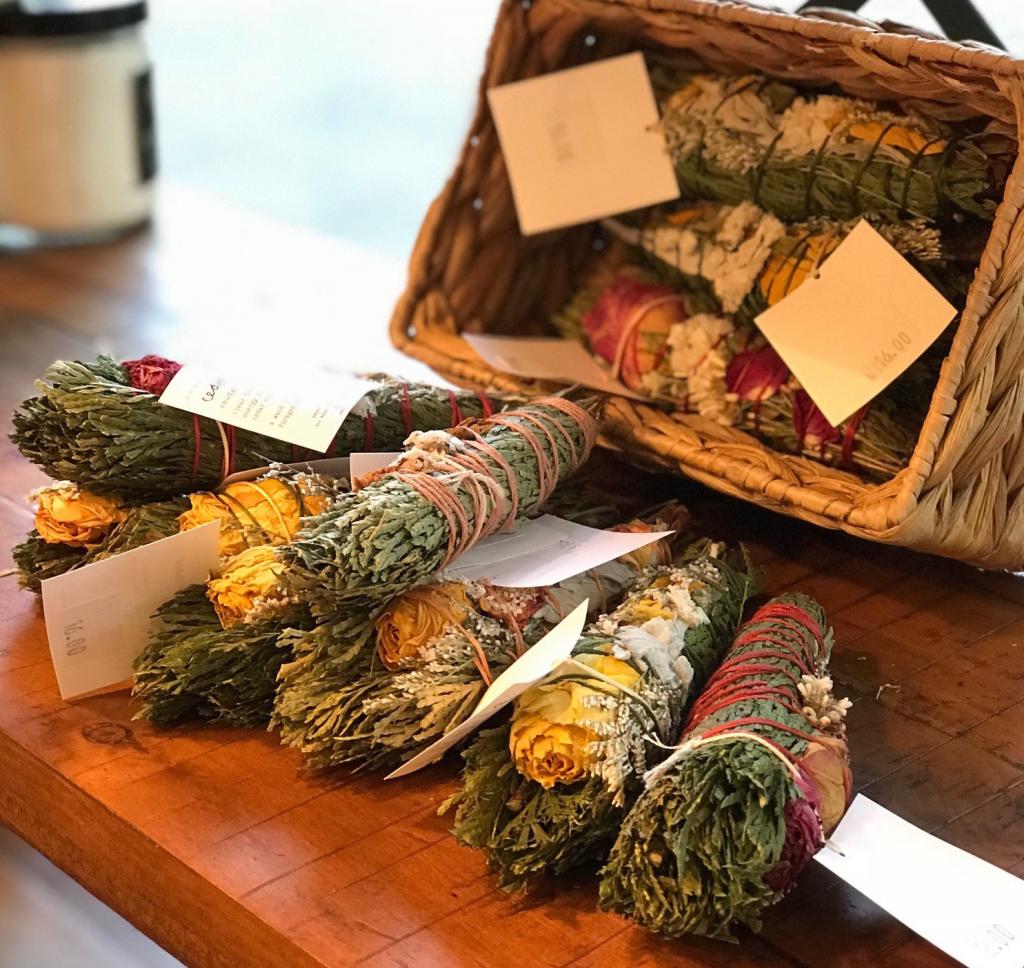 Makers Market's sales have been doubling annually, and its business is profitable. In 2016, Ekman sought funding to build stores, but ran into a brick wall in Silicon Valley. "Everyone in Silicon Valley just really wants to invest in high tech, and retail is of no interest to them. They don't understand it," she says. "It was extremely frustrating, but, in hindsight, I am super glad I didn't get funding because I've self-funded the whole thing and, now, it's a beautiful thing that I have no investors."
Ekman isn't out to exponentially multiply Makers Market's store count. She foresees a store network of 10 locations in five years and flourishing markets. "I'm 55-years-old now and just want to continue doing what I'm doing," says Ekman. "I never had a vision to make this a monster organization."