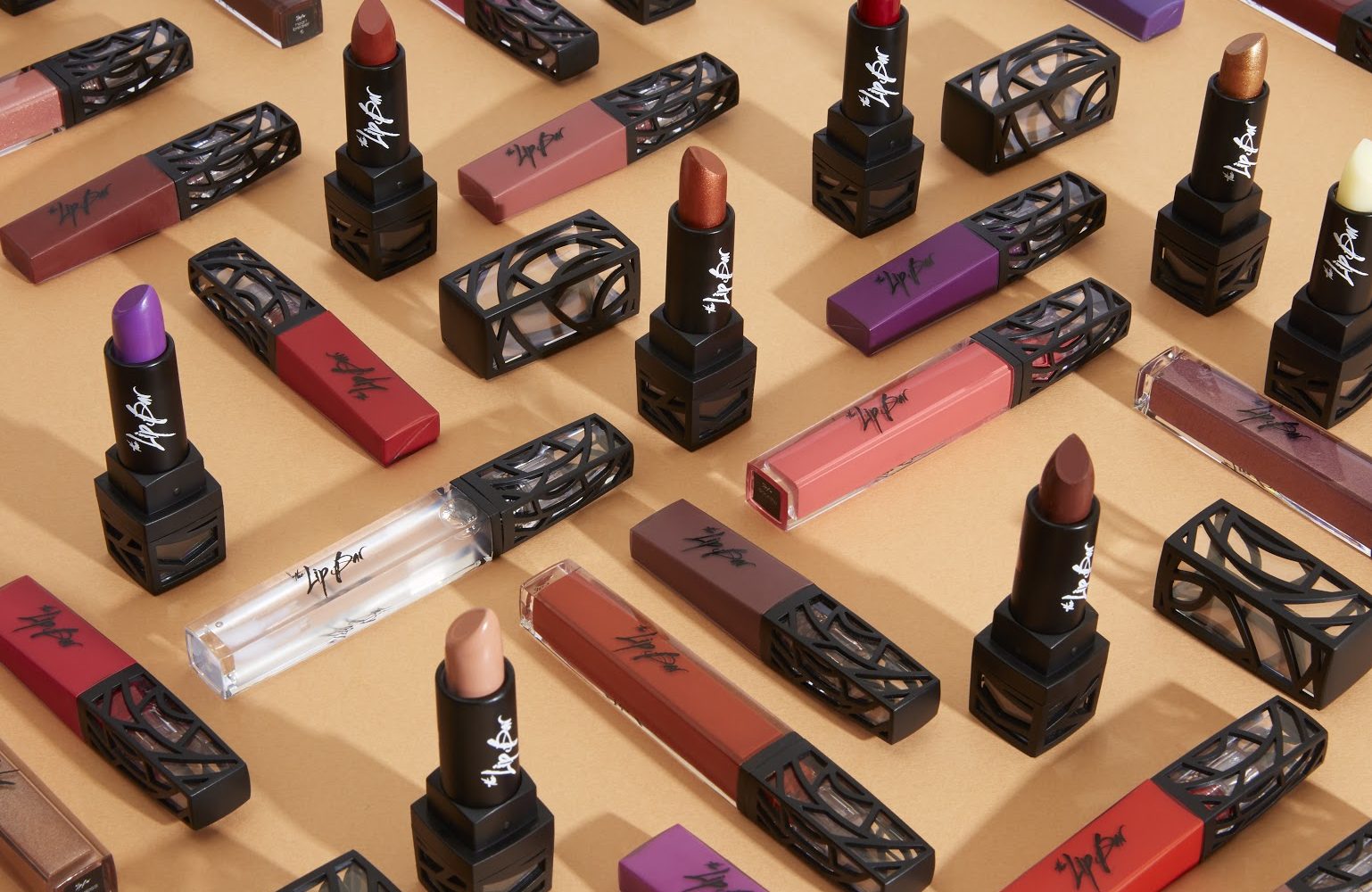 Why Small Beauty Brands Mean So Much To Mass-Market Stores Right Now
Indie beauty brands haven't just had a significant impact on the prestige and direct-to-consumer segments. At the nation's mass-market stores, they've nudged out legacy brands to score prime real estate.
Without indie beauty brands injected into the merchandise mix over the last two years, beauty sales at drugstores and discount retailers would have been in the red. In 2017 and 2018, Nielsen reports the color cosmetics category registered minuscule sales gains in the 1% to 3% range. The gains were mostly thanks to emerging lines.
"It is not an evolution. It is a revolution clearly driven by a shopper who is agnostic about brands and retailers," says Wendy Liebmann, founder and CEO of WSL Strategic Retail. With shoppers in the driver's seat, she says, entrenched brands are imperiled. Liebmann compares what's happening in beauty to the beer and taxi industries where major players were slow to innovate, opening the door for disruptors to change the status quo.
Consider this history: In 1995, drugstore chains' shelves were stocked with Max Factor, Maybelline, Olay, Revlon, Almay, Cover Girl, L'Oréal, Jane and Maybelline. It wasn't unusual for Revlon or Maybelline to command a span of 12 linear feet. Today, mass retailers have trimmed legacy brands' store allotments to make room for niche lines.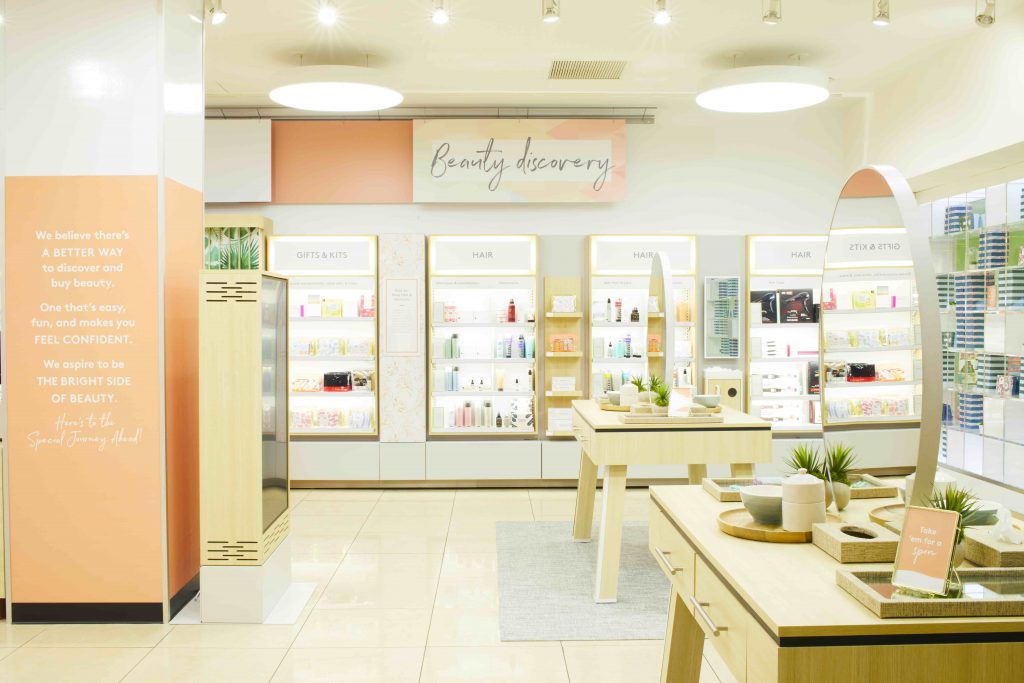 Brands such as Coty Inc.'s Rimmel and Revlon's Almay have been chopped to less than one foot or eliminated completely. Even space dedicated to brands that built the mass beauty business has been sliced in half. Elbowing them out are brands that were catapulted by social media instead of millions of dollars in print and TV advertising spending.
Industry experts are quick to note that the success of indie brands has kicked multinationals into action. "They [national brands] are not going away anytime soon," says Liebmann. "Indies are forcing global brands to be faster. They are adding incubation labs. The indies have forced big business to think differently." Unilever's incubation machine, for instance, has spawned the brands Love Beauty and Planet, The Good Stuff and ApotheCare Essentials.
They're also taking an "if you can't beat them, join them" strategy and buying newcomers. Unilever purchased Schmidt's, and P&G scooped up Native. The power of their parent companies has helped the acquired brands proliferate on store shelves. The big players remain important business mainstays, maintain overwhelming market share in beauty and personal care, and can exercise authority over retailers, although less so today.
"It is not an evolution. It is a revolution clearly driven by a shopper who is agnostic about brands and retailers."
The lunge toward indies is directed by shoppers, according to Maly Bernstein, vice president of beauty and personal care at CVS. She tells Beauty Independent, "We've always made an effort to listen to customer feedback and insights, and we've seen that our customers want to be able to discover and play with popular, social beauty brands and trends in real life."
CVS has brought on some 60 emerging brands such as Doll Face, Sun Bum, Essence, Hello Kitty and Joah. On top of those brands, select CVS stores have more than 44 feet devoted to South Korean brands relatively unknown in the U.S.
"Often, the first place we look is to brands that are being coveted online and have a robust social following," says Bernstein. "That's how we've consistently been able to offer the latest in color, ingredients, hydration, scents and more at prices that invite our customers to try trends and treat themselves–making the big beauty trends more tangible and accessible."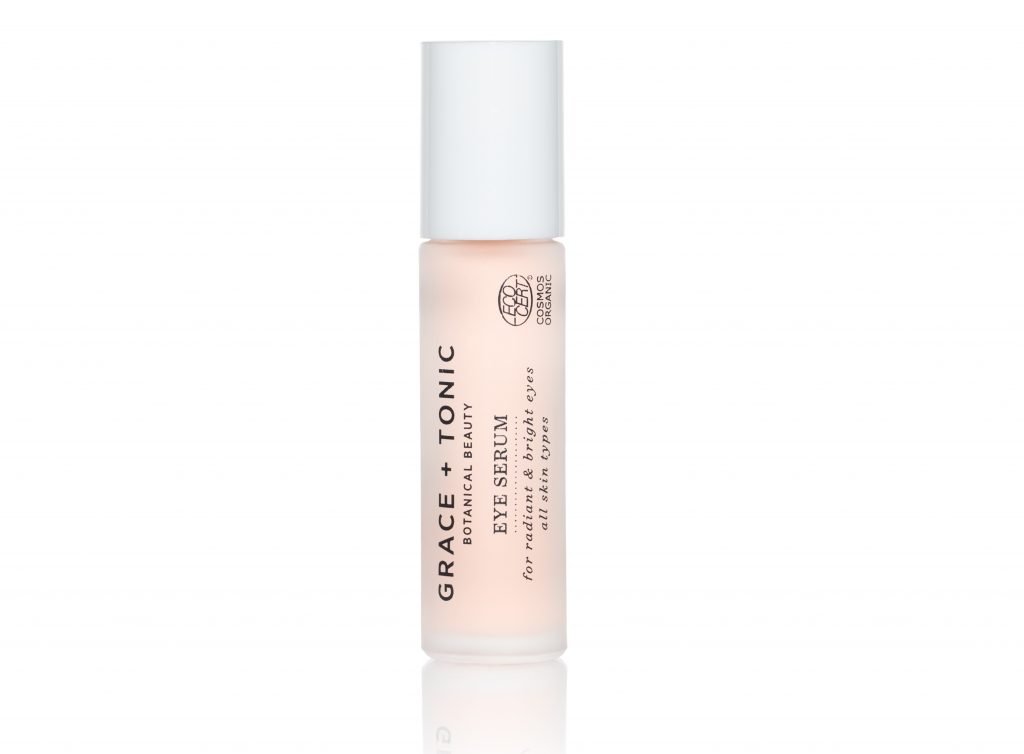 CVS isn't alone in its quest for rising brands. Buyers from Target, Walgreens and Walmart pound the pavement at a myriad of trade shows and monitor social media for fresh lines. Target officials even visit shoppers' homes to examine the products they use.
Walgreens has picked up Sand & Sky, RMS Beauty and Winky Lux a result of its partnership with Birchbox. The drugstore company invested in the subscription service last year and rolled out Birchbox in-store formats to select locations. In addition, the chain has shifted legacy brands away from entry-shelf displays in stores in favor of homegrown brands No. 7 and Soap & Glory.
Target is perhaps the most aggressive in giving upstarts a shot. It has introduced the skincare, body-care and feminine-care brands Grace & Tonic, Sculpt, Love AnyBody, Megababe, Queen V, Rael and Saalt. Last year, it made a concentrated push into multicultural cosmetics from the brands Coloured Raine, EveryHue, Haleys, Hue Noir, The Lip Bar, Makeup Geek, Reina Rebelde and Violet Voss.
"Small business has always been where innovation comes from. Major corporations are slower to adapt to the fast market movements."
Walmart is opening up the wellness category with its exclusive deal with Bobbi Brown's brand Evolution_18. The retailer has helped put natural haircare brands such as The Mane Choice and Mielle Organics, which are available at Target as well, on the map. Regional drugstore retailers are in on the indie action, too. Bartell Drugs stocks Alchimie Forever, Hey Honey and Institut Arnaud.
Mass retailers are gravitating to indies' speed to market, natural formulations and compelling founder stories. Insiders familiar with Target's beauty business say it's expanding rapidly and as much as 70% of sales increases are attributed to relatively small brands. Target reported last year that its beauty and essentials category, which covers pharmacy, personal care, baby, cleaning and paper products, accounts for 20% of its $75 billion in annual sales or $15 billion. An average Walgreens store pumps out more than $9.5 million per year with about 8% of that produced in beauty.
"Small business has always been where innovation comes from. Major corporations are slower to adapt to the fast market movements," says Melissa Butler, founder and CEO of The Lip Bar. "So, when companies like Target partner with a small business like The Lip Bar, it gives them a chance to jump on innovation while also tapping into the authentic audiences that indie brands have."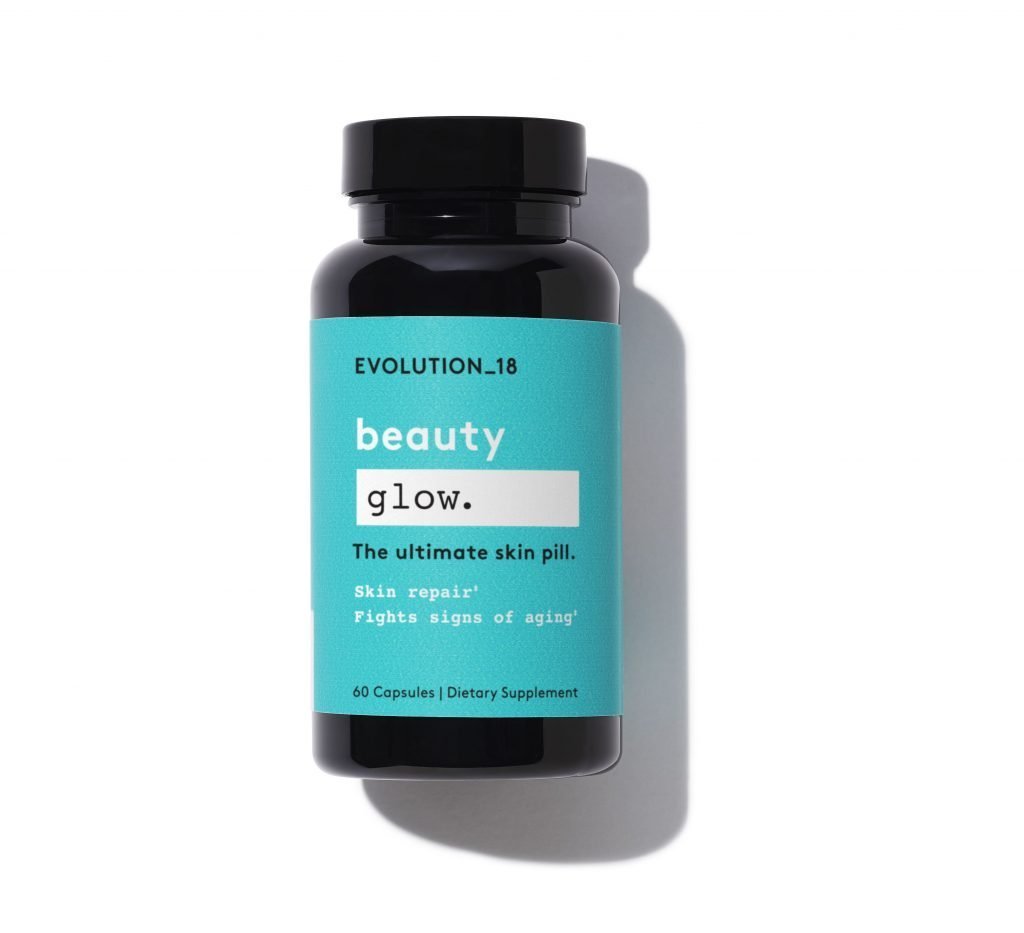 Alicia Yoon, founder of Peach & Lily, an important engine of K-Beauty indies at retailers across the spectrum from mass to class, agrees. "Indie brands are often able to innovate quickly—there are fewer processes than in smaller companies—and create products that catch consumers' eyes," she says. "And the long tail of indie brands allows for so much product variety that an indie brand is bound to come up with a niche offering that one of the bigger brands might not have that really resonates with customers."
With the rise of social media platforms, indie brands have efficient avenues to get the word out. "We find our community wanting to have a dialogue with us and with each other," says Yoon. "And a lot of indie brands we carry are so great at really bringing the voice of the people or the founder behind the brand and not just sharing a corporate message about a brand. Picking a brand these days feels a little bit like choosing friends, and a lot indie brands are so great at providing that warmth and connection."
Access to information via social media has empowered shoppers. A confident shopper feels in control and comfortable selecting indie offerings, explains Liebmann. She elaborates, "They feel very empowered that they can choose a brand they never heard of, or a peculiar name, and feel comfortable they are can get the information they want and make a smart decision."
"The biggest pitfall to avoid is the thought that just because you launch in a retailer, you've made it. The reality is it is expensive to launch into retail."
Suzanne LeRoux, founder of One Love Organics and Grace + Tonic, the first COSMOS-certified skincare brand at Target, argues customers were tired of retread beauty marketing messages from historical beauty powerhouses and hunted for indie alternatives. Once they discovered indie beauty brands, they were pleased with what they sold. Speaking of Grace + Tonic, LeRoux says, "People are happy and maybe a little astonished to find this level of luxury and efficacy in natural and green beauty at Target."
LeRoux points to another reason niche lines have edged out veteran beauty companies: They offered natural and organic beauty products ahead of mass heritage lines. "I attended a beauty conference in September of 2010, and many speakers at the conference were saying that natural and organic cosmetics were a fad, just to hold off and it would pass. Many companies seemed to have ignored it for as long as they could," she says. "Those of us who were absolutely convinced that natural and organic was the best for skin, we went ahead and started our businesses and launched ourselves into the market."
A huge boost to niche lines, of course, is that retailers can distinguish themselves from rivals by carrying them. "Indie brands allow mass retailers to differentiate themselves from each other by often garnering exclusives or at least channel exclusives," says Tom Winarick, CEO of Doll Face Beauty, which recently bowed in CVS after the chain contacted the brand upon seeing it in stores like Riley Rose.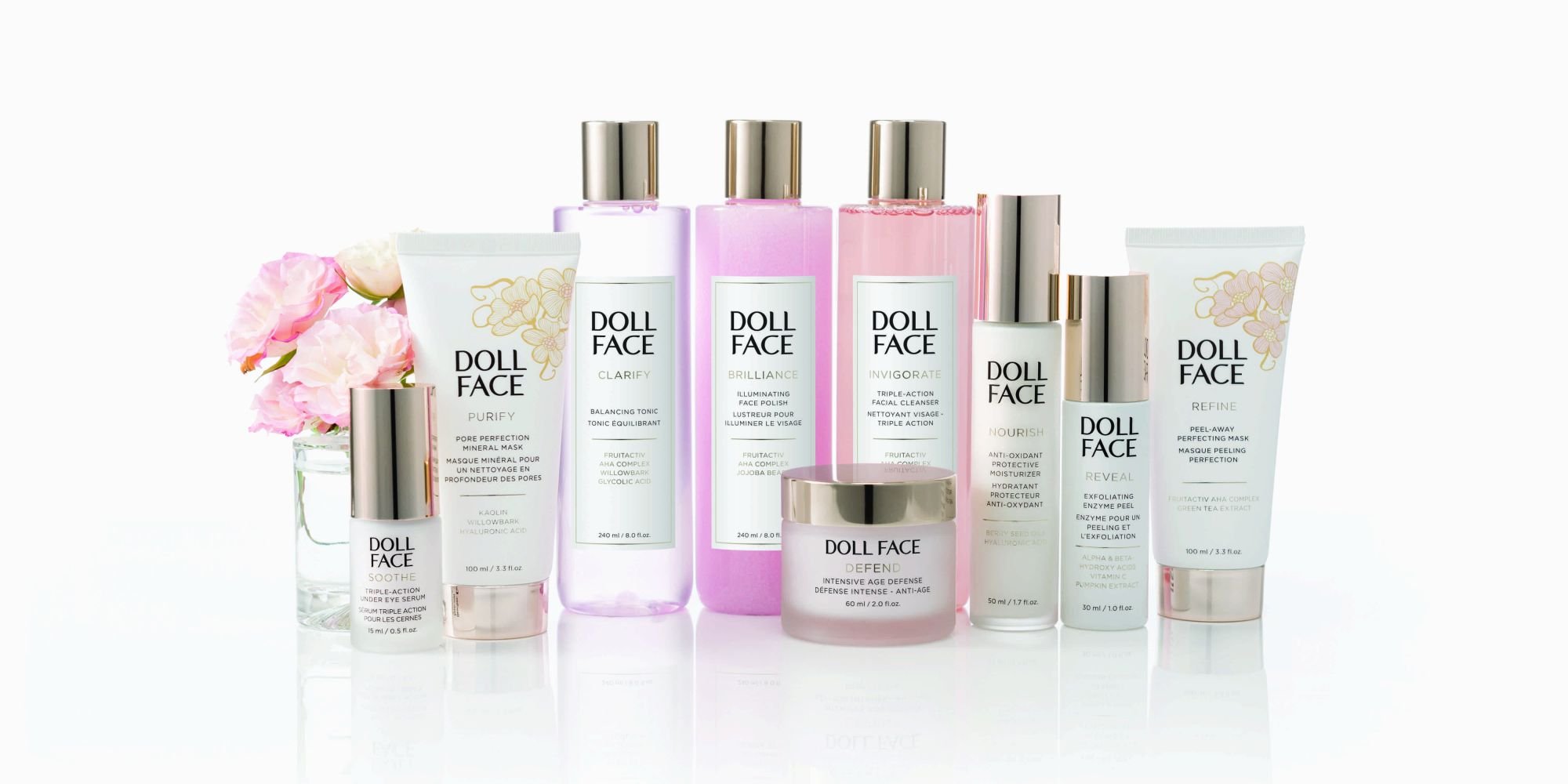 Securing distribution at a large chain like CVS doesn't guarantee success for indie brands. "Once you have the business secured, that is when the real fun begins," says Allan Lever, founder and owner of Look Beauty Products, which is behind facial masks at Target and CVS. "The biggest pitfalls are twofold: inventory and money. You need ensure you have excellent demand planning and forecasting to be able to keep the retail partners in stock. Out-of-stocks and an inability to supply usually ends the relationship. Tied in to that is to have the working capital to be able to finance inventory and receivables for mega retail with thousands of stores. You need to be prepared for deductions, markdowns and other asks from retailers, some planned and some surprises."
The Lip Bar's Gilbert dishes out caution. "The biggest pitfall to avoid is the thought that just because you launch in a retailer, you've made it. The reality is it is expensive to launch into retail. New systems, new processes, you might have to redesign packaging to live on shelf," she says. "And, the most obvious, you don't get to keep all of your margin anymore. So, make sure you go into retail when you're ready to take on the risk." The Lip Bar now sells in about 500 Target stores across the country.
Doll Face's Winarick warns the supply chain and financial resources needed to "engage and succeed with a major chain and the business terms and supplier agreements" can be enormous, potentially putting a small company out of business. "Fortunately for the smaller players, most of the chains are tiptoeing into it by creating sections or offering indie brands space in selected doors only, thereby limiting potential liabilities all around," says Winarick. "But some chains are diving headlong into the indie world, and those types of commitments are not for the faint of heart or wallet."
In reality, one former retail executive concludes big brands actually assist emerging companies. The executive says, "The indies aren't paying for fixtures, beauty advisors and digital tools…the national brands are. You still need the national brands to foot the bills."
KEY TAKEAWAYS
The square footage commanded by legacy beauty brands has shrunk at mass-market retailers as the space allotted to indies has grown. Without indie beauty brands, beauty sales at mass-market retailers would have dipped in recent years.
Natural, K-Beauty and social media-driven brands have been important sales engines at big-box retailers. Their speed to market, compelling founder stories and clean formulations have been important points of differentation.
Legacy brands remain mainstays of mass-market retailing. They still command the overwhelming majority of the market share in beauty, and they've been scooping up or incubating brands to fill gaps in their portfolios. They are moving aggressively into indie territory.
Being successful at a big-box retailer can be harder than getting in. It's costly to supply and support a huge chain, and the investment and demands can swamp a small brand if it's not prepared.